A Bib Gourmand eatery 2019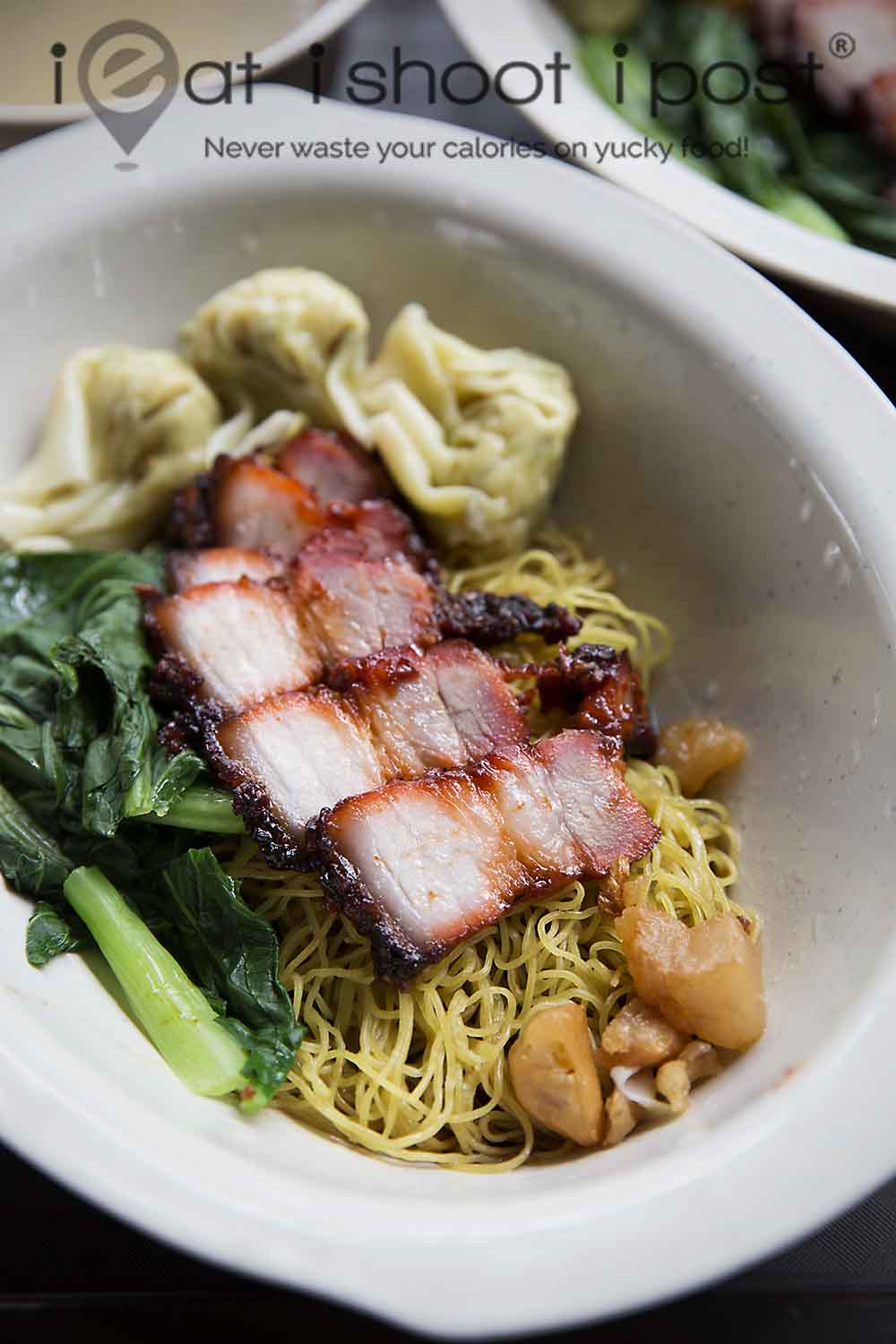 What can you expect when a Michelin star chef makes a humble dish like wanton mee?
Well, you would expect that every component of the dish to be meticulously sourced and prepared.  The noodles, for instance, are specially imported from Hong Kong.  They are full egg noodles with very little "kee" smell and when cooked properly, has that crisp bite that is characteristic of Hong Kong style wonton mee.  The char siew is made from pork belly, but not just any pork belly.  It has to come from only the side of the pork belly nearest the armpit.  It is also roasted in a charcoal oven to infuse it with that delightful smokiness.  For the black sauce, he is using the top grade naturally fermented black soya sauce from Kwong Woh Hing which costs 4 times the normal black soya sauce!  Their house made sambal chilli is also very fragrant and made from lots of dried seafood to give it that umami punch!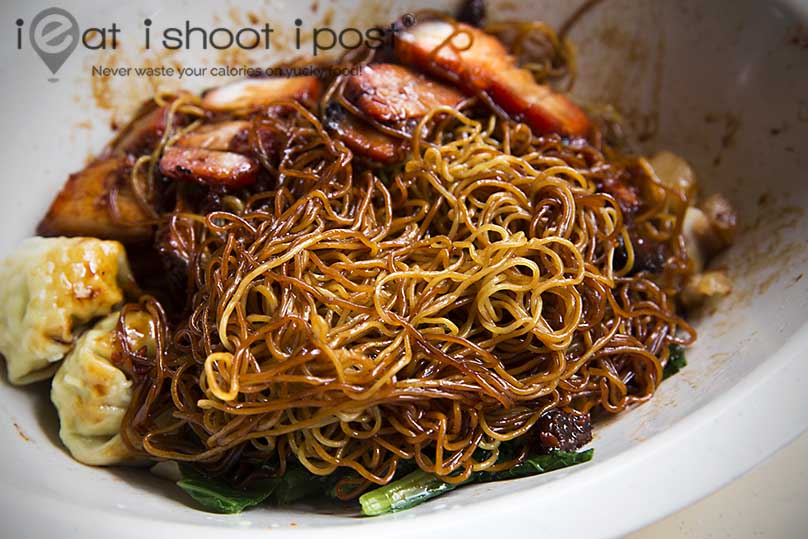 I personally prefer to be able to taste the egginess of the noodles, so I found that the sauce, delicious as it may be, to be a little overpowering.  As such that I couldn't appreciate the flavour of the noodles, char siew and wonton. Chef Kang tells me that he is working on a white version of the wonton mee in the near future, so I will be looking out for it! 4.25/5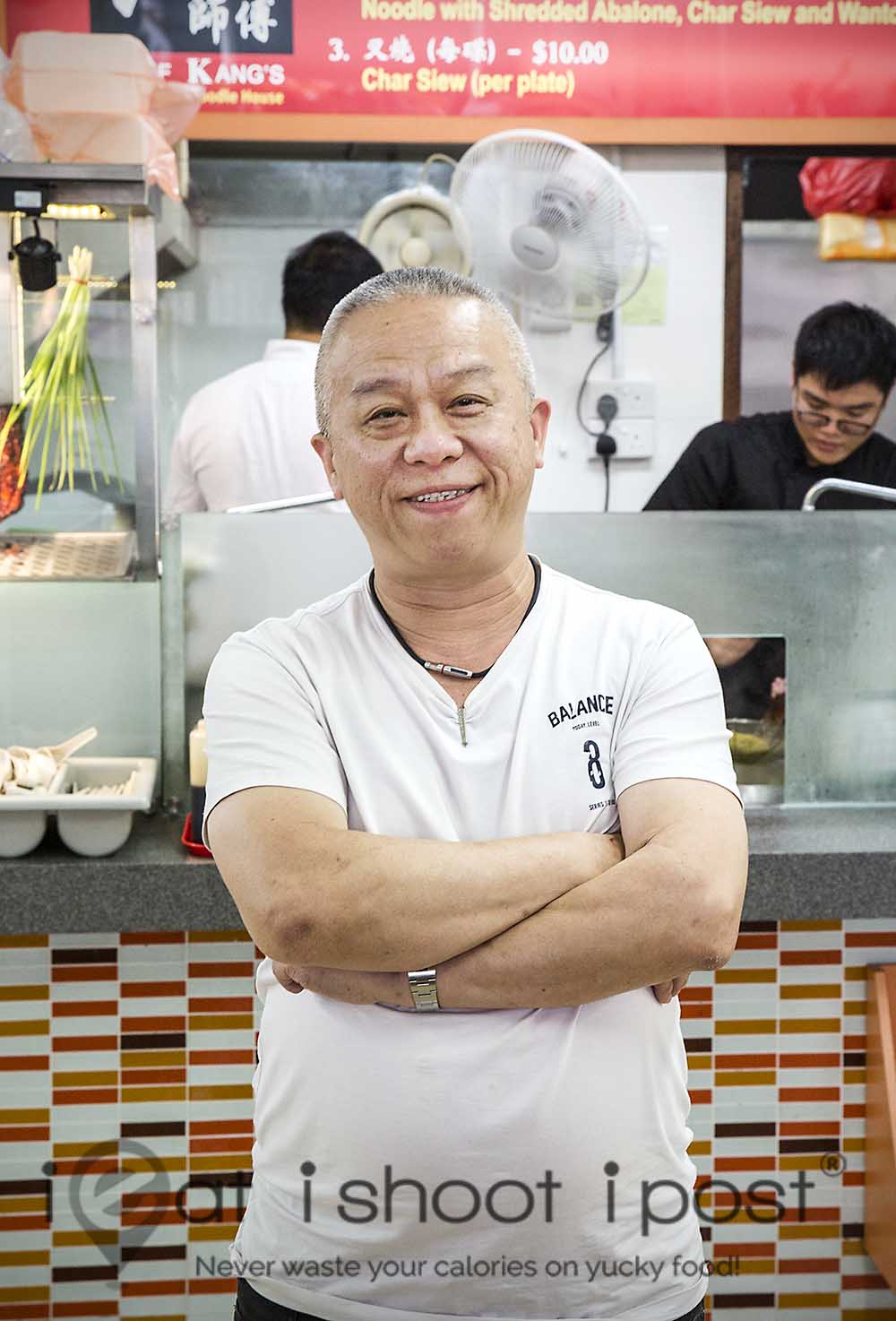 Chef Kang's wonton mee is not a new dish.  I have tried it before at his restaurant where he sells one portion for $18!  Now he has made it available at food court prices starting from $5.  The stall is being run by his apprentice chefs who would open the shop till the afternoon and return to the restaurant for the evening service!
Conclusion
Want to taste a Michelin Star wanton mee?  Now you can for as little as $5!
Click here to read about Chef Kang's Kitchen.