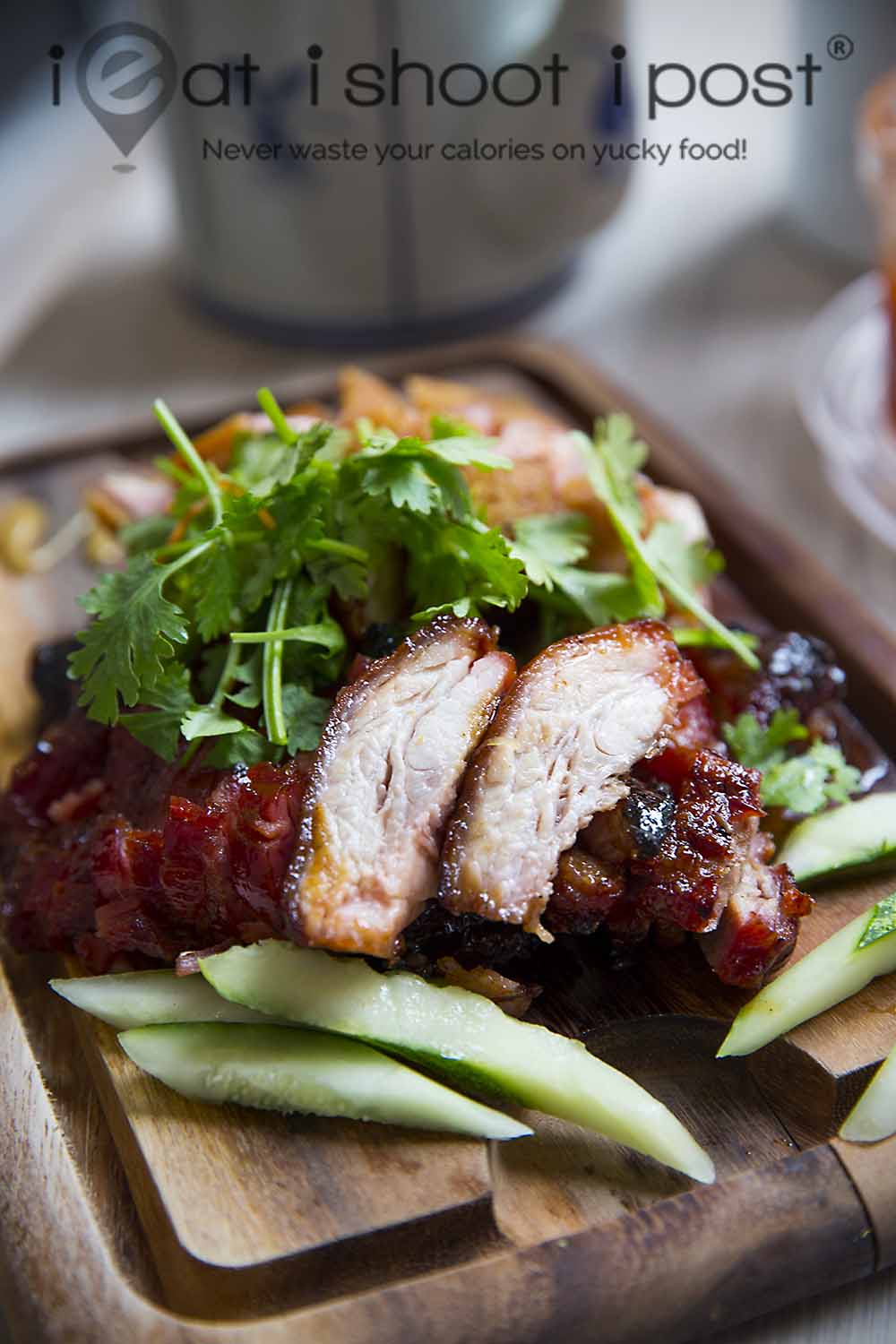 Fook Kin Roasted Meat: Hipster Hawkers Cantonese Roasts – ieatishootipost
The last decade has been an interesting time for the evolution of Singapore cuisine.  Our hawker food is gradually moving out of the hawker centres into their own standalone eateries and our next generation of Singaporean hawkers are doing it in style!
The boys from Roast Paradise have been hard at work ever since they decided to leave the clubbing scene three years ago and have built quite a reputation for their KL style char siew.  Now they have partnered with the guys from Fatboys and The Muttons to come up with a hipster eatery that serves their roasted pork in a place with more panache!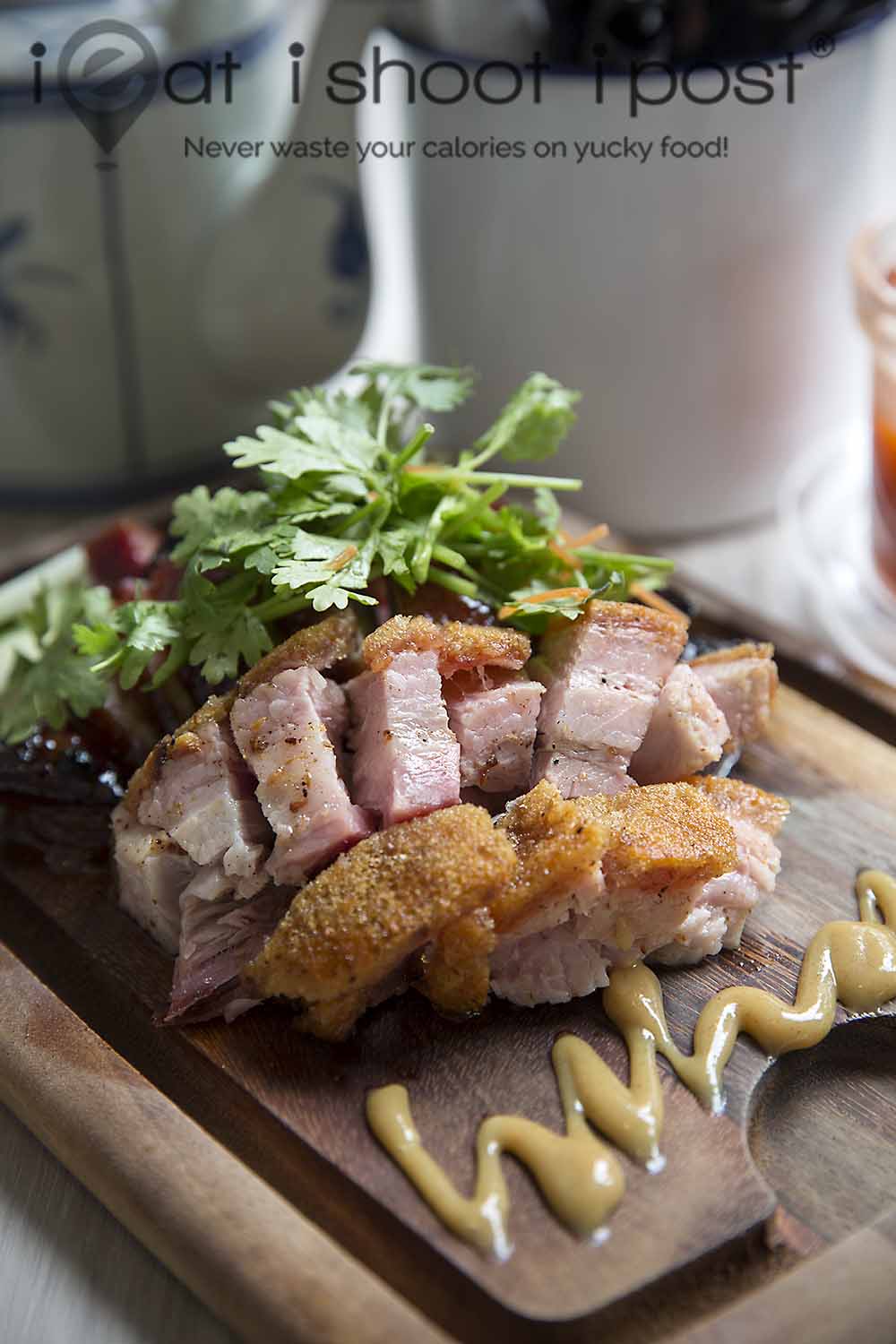 The boy's specialty has always been their char siew which is made with pork belly and a secret marinade which they picked up from an uncle in KL.  With the opening of Fook Kin, they are now also roasting their own sio bak which is also very good.  The meat is well marinated such that the meat is seasoned all the way through and the rind is crisp, though it could be just a tad more crispy.  4.25/5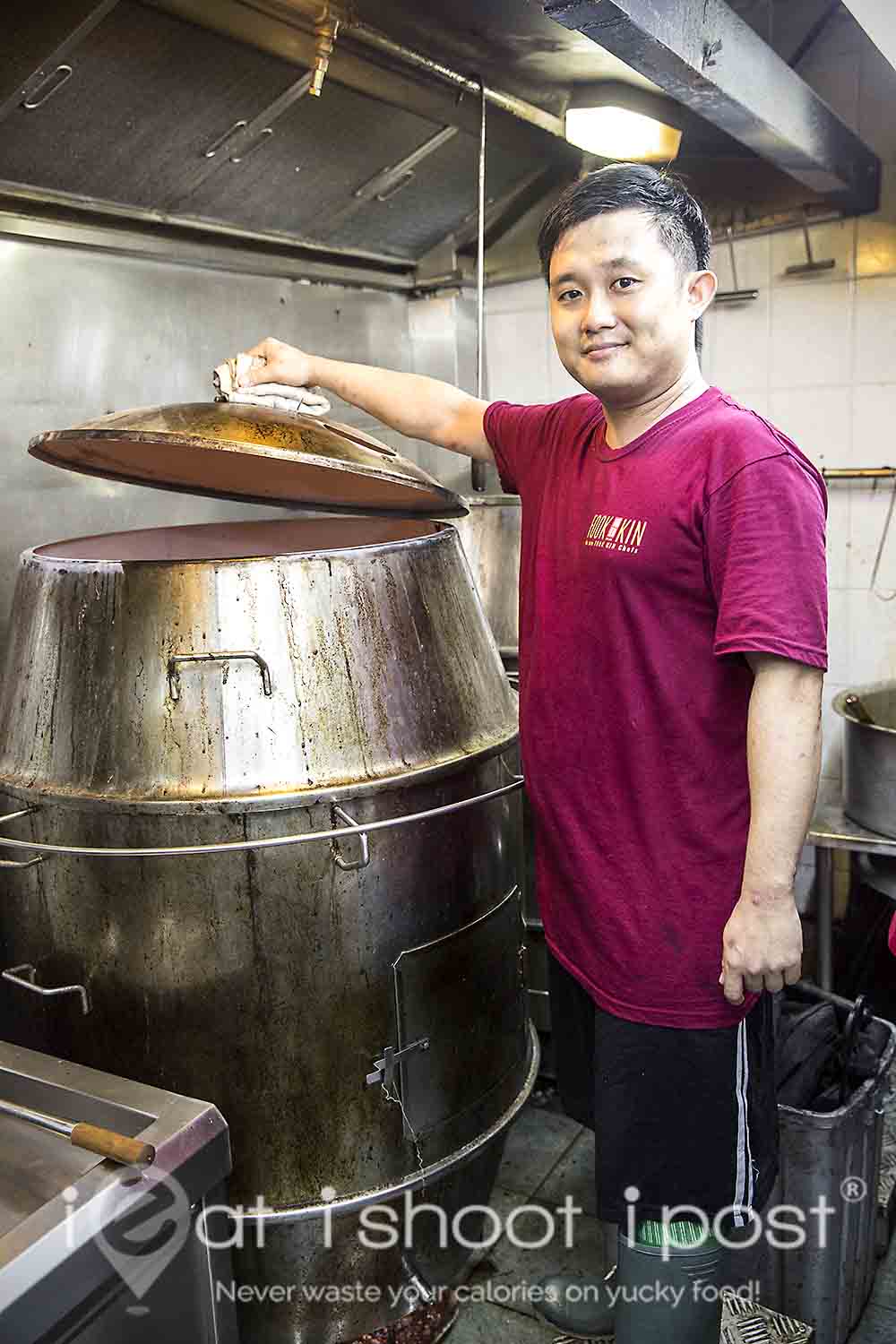 Their char siew has been improving since I met them at their hawker stall at Old Airport Road. I have always felt that they over-roasted their char siew such that the meat has a texture almost like pulled pork.  (They used to roast for 3 hrs!)  Since moving to Fook Kin, they have reduced the roasting time so that the meat now has a bit more bite.  Their char siew marinade has always been very good and produces a smokey bronze glaze.   4.25/5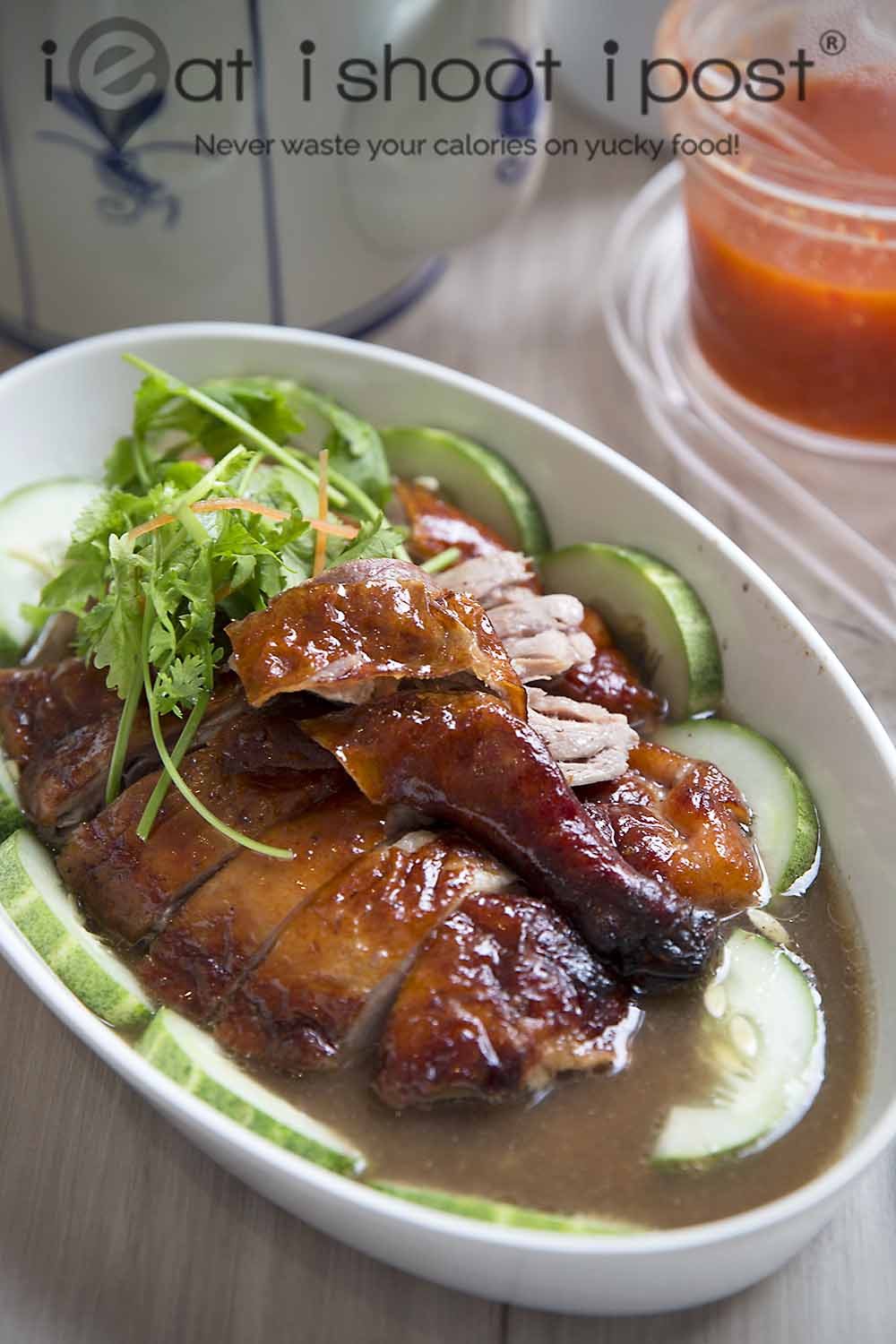 They have also just started roasting their own duck at the new eatery.  Unfortunately, the duck isn't as good as their char siew and siobak.  The spices were not strong enough to overcome the gaminess of the duck.  I am sure the boys are working hard at improving it.  3.5/5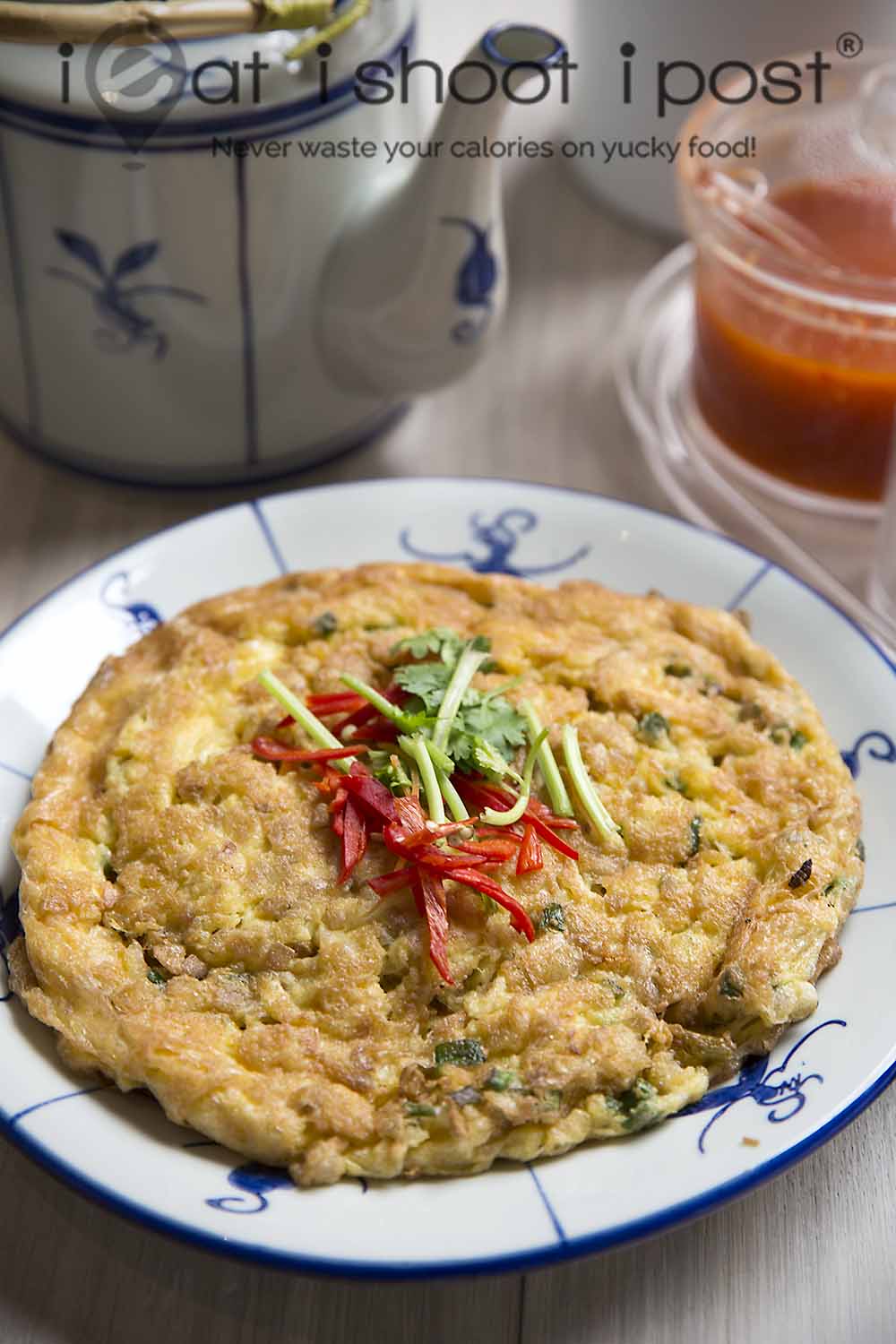 Aside from the usual roasts, they also have several side dishes like chye poh eggs on their menu.  The omelette is decent, but it is not going to be the reason for visiting Fook Kin.  3.5/5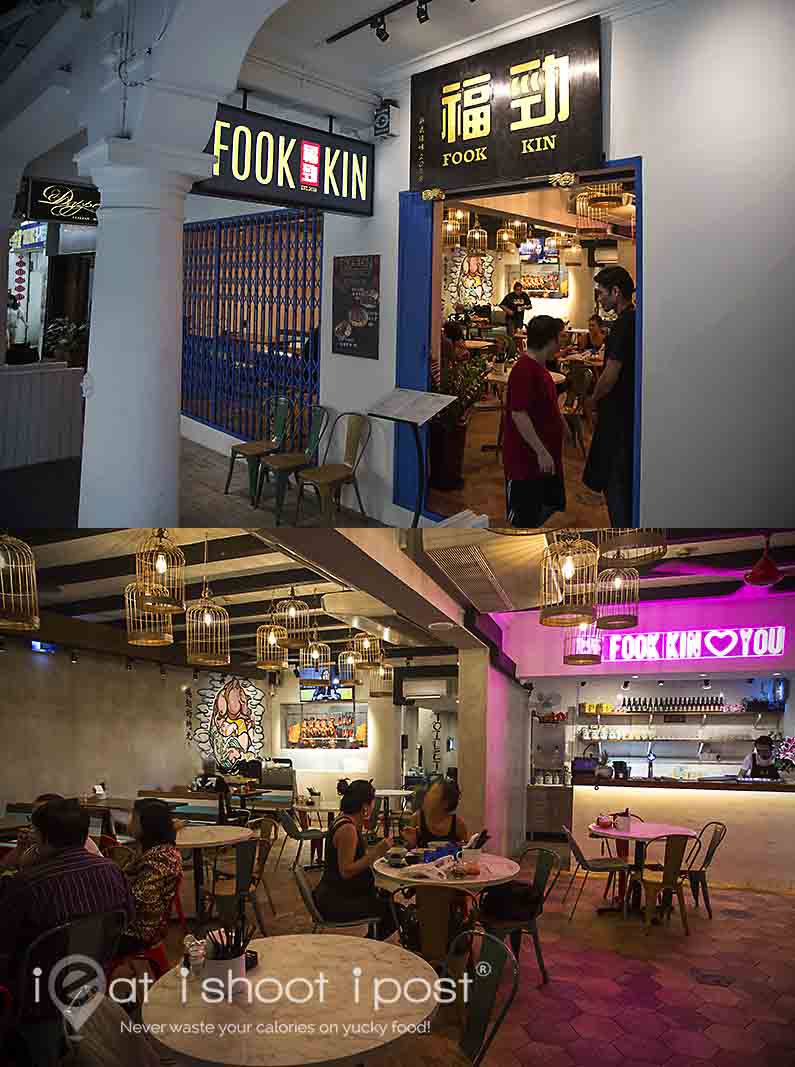 Conclusion
This is the hippest place in Singapore to enjoy Cantonese style roasts!  The char siew and sio bak here are very good and their prices are still very reasonable (about 10% more) given the modern setting.  It si a great place to bring overseas visitors for a taste of Singapore cuisine!
Read about Roast Paradise here.
Da Shi Jia Prawn Noodles are also close by!