Thanks for joining us on our satay trail. This is the last stop in our journey ……… for now.
I started this journey because I wanted to get a snapshot of the state of the Hainanese pork satay on our little island. There has been much written about satay as a whole but no one has actually zeroed in on Hainanese pork satay which I feel is very unique to Singapore and parts of Malaysia like Malacca where there is a sizeable Chinese population.
Hainanese pork satay is unique and should not be lumped together in the same category as Malay style satay. There are many similarities of course,  but you will never find Malay style pork satay for obvious reasons and secondly, the marinade is quite different as it has elements that are distinct to Chinese cooking; like five spice powder and it is only in the Hainanese style satay that we can find pineapple puree being added to the peanut sauce.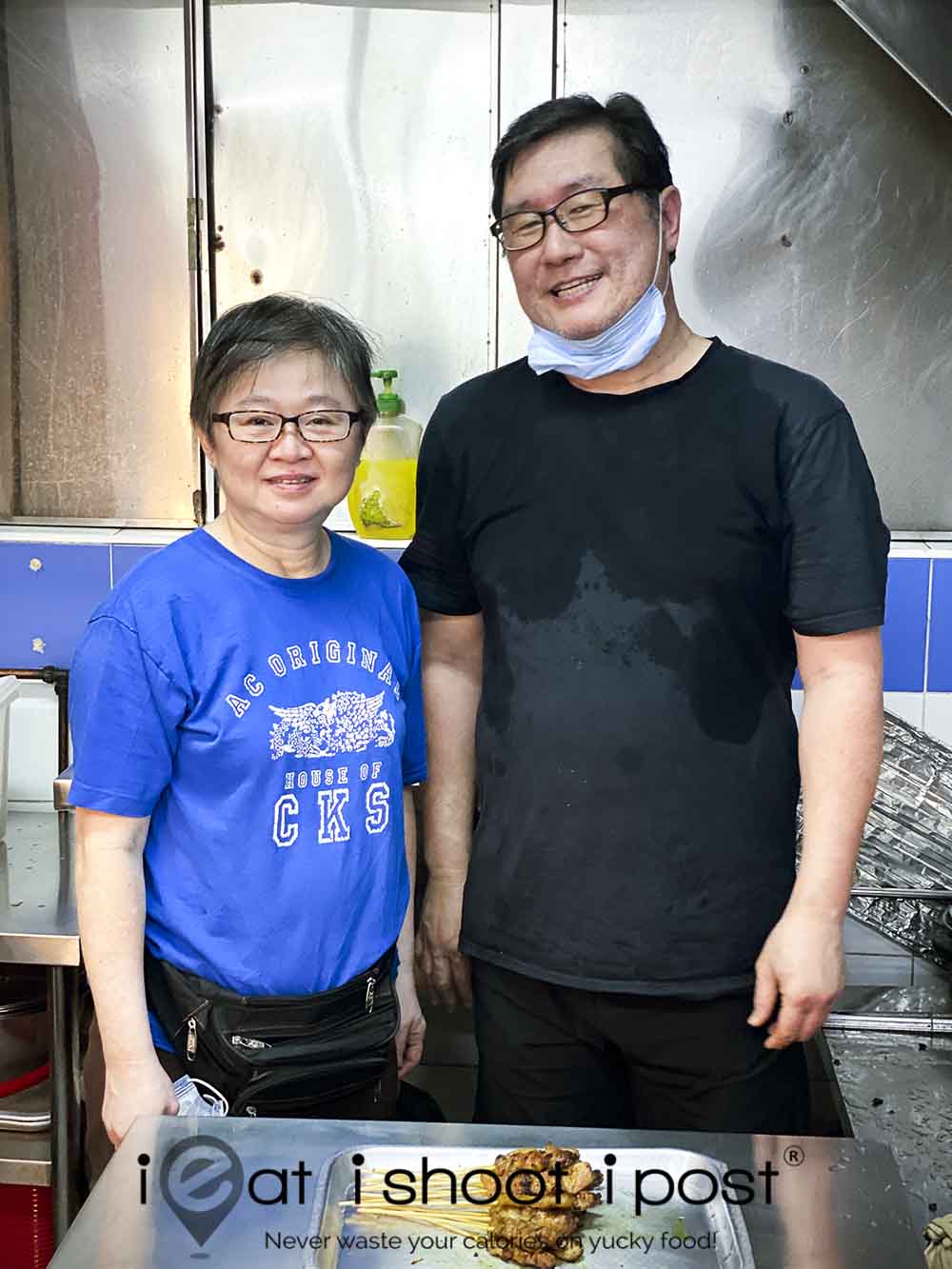 Today, we are featuring another Hainanese satay stall that still does everything in-house.  Such stalls are very uncommon and on our trail we have only managed to find stalls like Chye Seng, Night Hoover, Shi Xiang,  Ah Pui and Chuan Kee.  So, as you can see, hawkers who are still slicing, marinating and skewering their own satay are a dying breed and most of the satay that you come across at the typical hawker centre comes from a handful of manufacturers like Kwong Satay, Chun Man Yuan, Soon Lee Heng, Cheong Pang Huat, Leo Satay and City Satay.  I am not saying that the satay produced by the manufacturers are not good, most of them are in fact very competent but it is hard to differentiate one stall from another when the satay comes from the same source.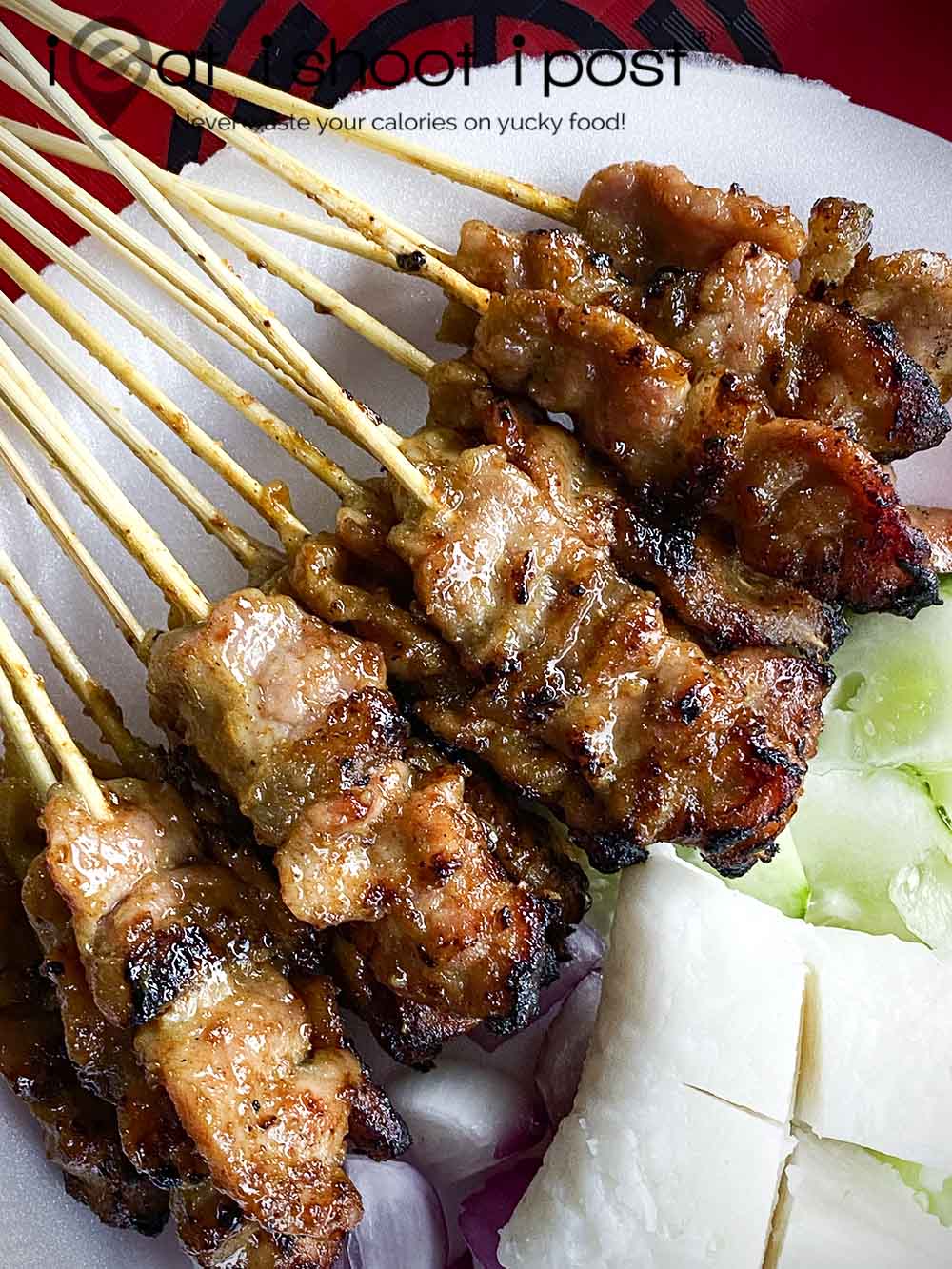 The satay at Pang's is very good overall. The owner, Mr Steven Ho, 57,  tells me that he still uses only fresh pork to make the satay using a family recipe handed down by his father-in-law, Mr Pang Meng Kan who used to sell Keng Peng Hiang Satay in Serangoon in the 1970's.  The meat is well marinated and tender and the satay sauce is very good. Everything is made in-house except for the ketupat.  4/5
The couple actually only started 6 years ago as a mid career switch and they are, as far as I know, the only hawkers who actually started making satay in recent times.  All the other hawkers who are still skewering their own satays have all been doing it for several decades!  This is a good sign and I am hoping many other younger hawkers will follow suit so that we can have more satay artisans around!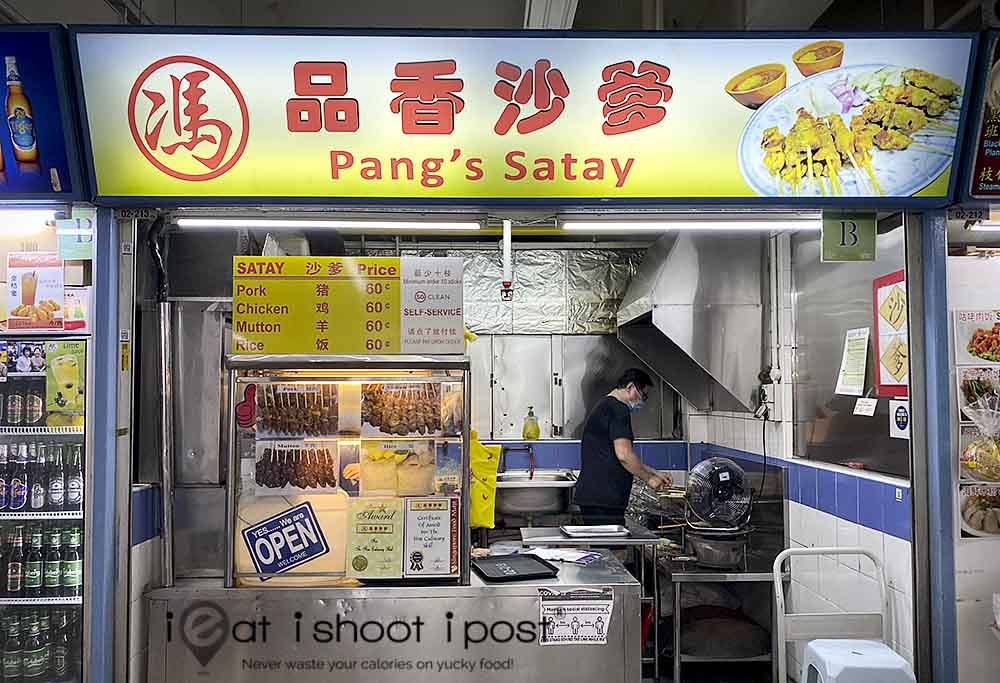 Conclusion
Mom and pop satay stalls like Pang's where everything is still made in-house are no common.  Making satay is a laborious process and it is really up to us to show our support for these hawkers if we want to be able to eat handmade satay in the future!
Price:  60 cents each