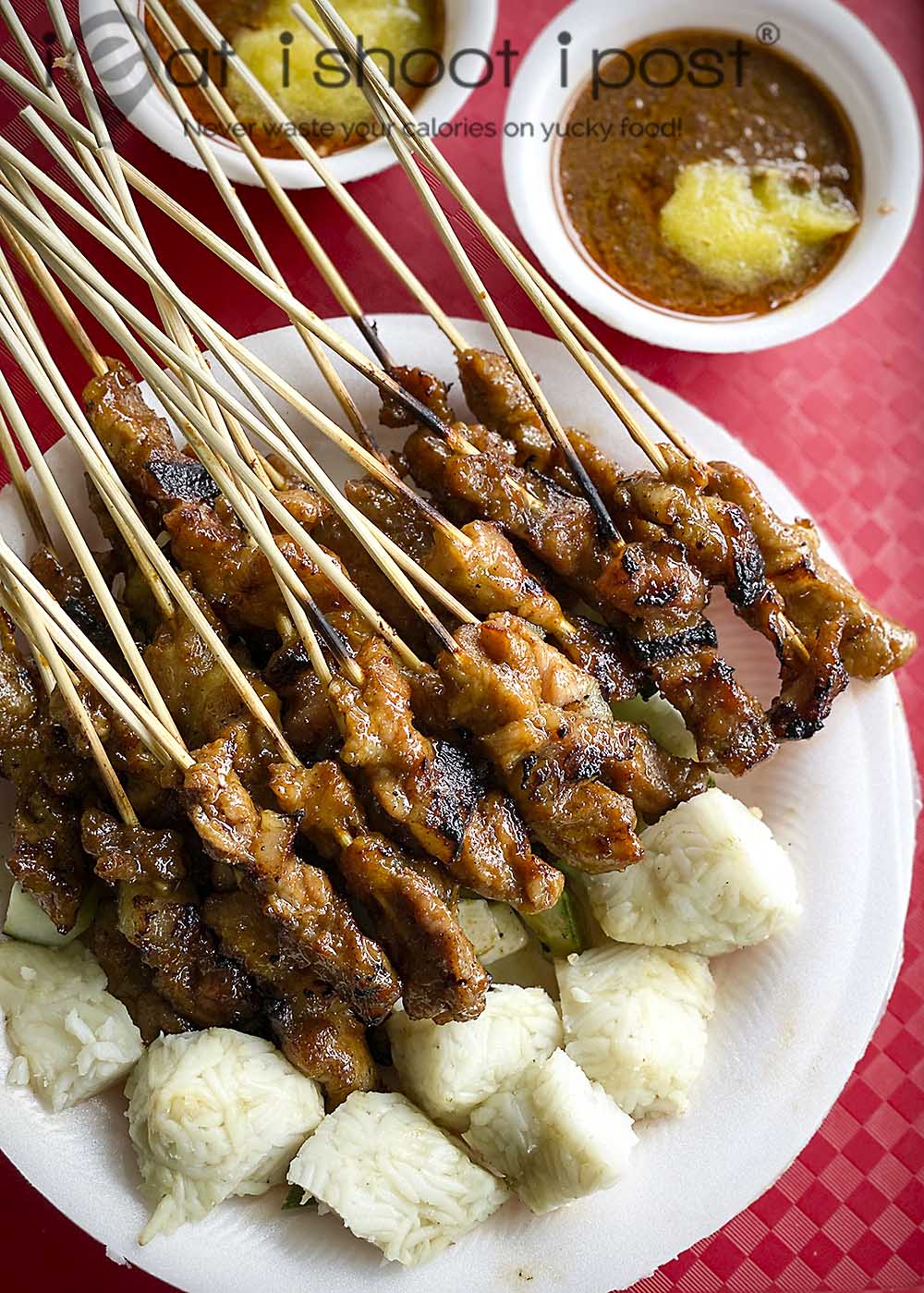 My friend Willin Low of Roketto Izakaya and I are on a mission to "Make Satay Great Again!"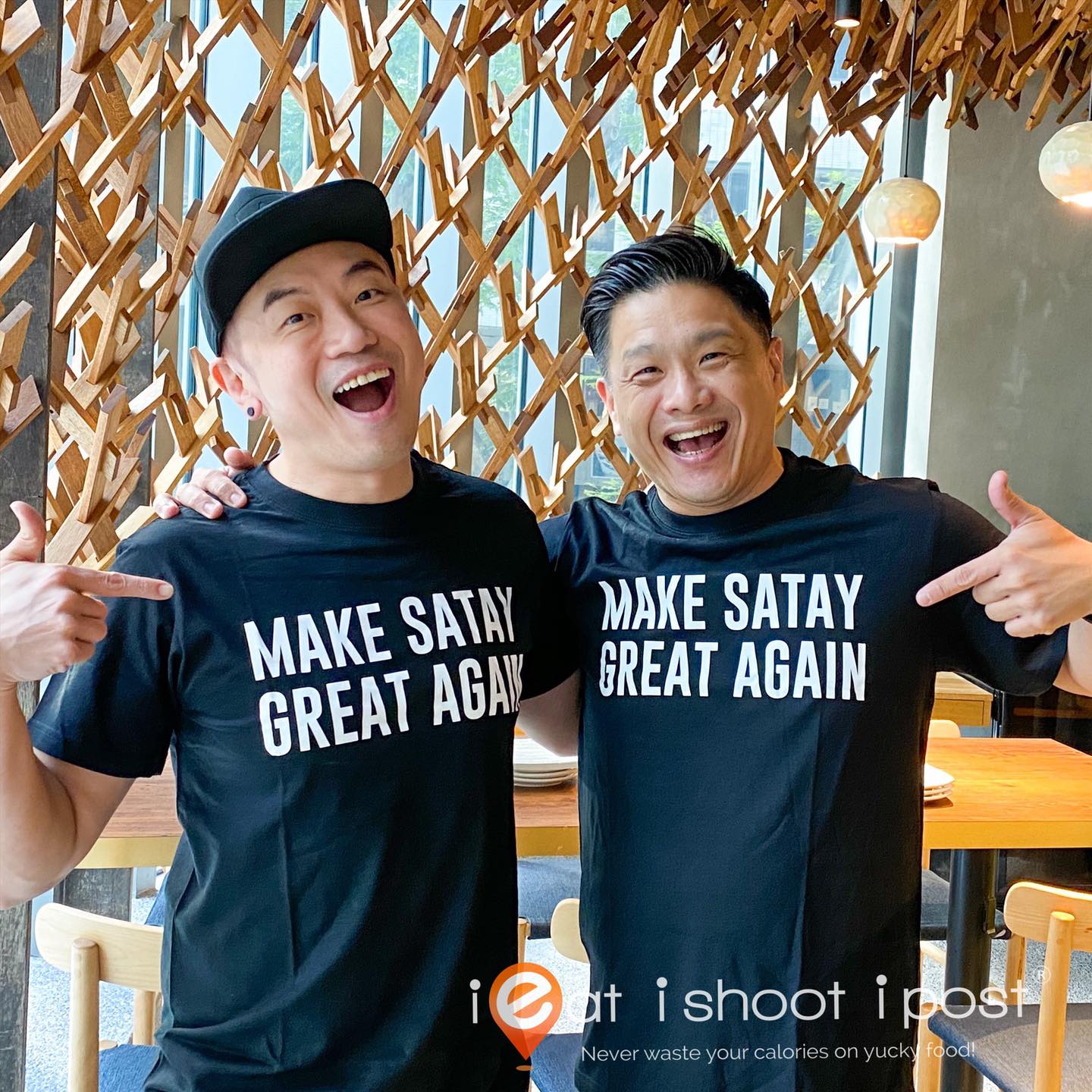 When I posted the our mission statement on Facebook recently, I was greeted with a few comments about why we even needed to do that since Satay has always been great, why is there even a need to make it "Great Again"?
Well, those of us who still remember the grand old days when Satay Club was still at the Esplanade (which was still located by the sea) will understand exactly what I am talking about.  When I was growing up in the 70's, you could find someone grilling satay outside any old HDB coffeeshop.  It was everywhere!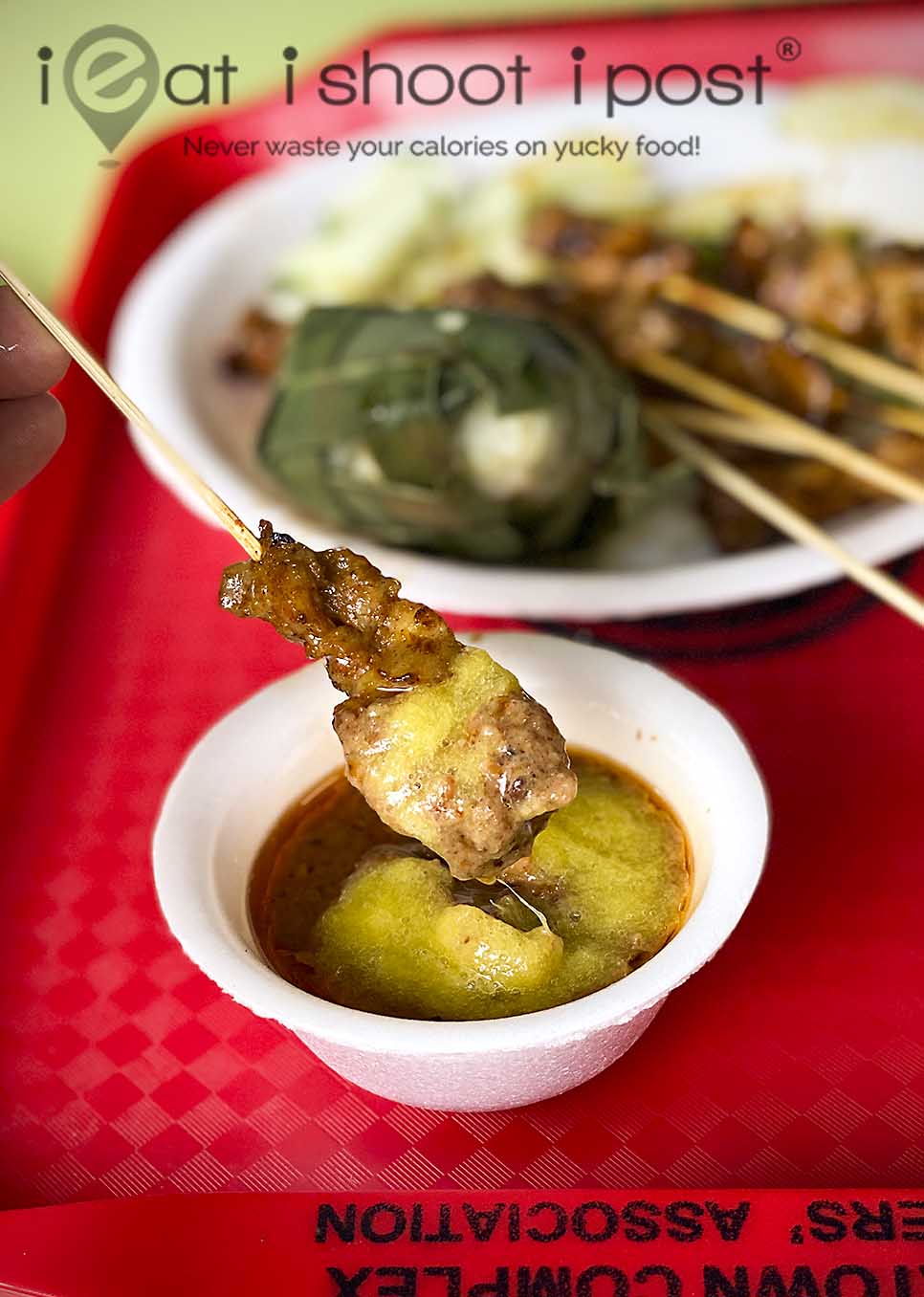 Nowadays, it isn't easy to find artisan satay hawkers.  A lot of them buy raw satay from a manufacturer and simply grill them.  They don't even make their own sauce.   That being said, I do think that skill and experience in grilling does play a significant role in the final skewer.  So, the different satay stalls can still differentiate themselves in that way.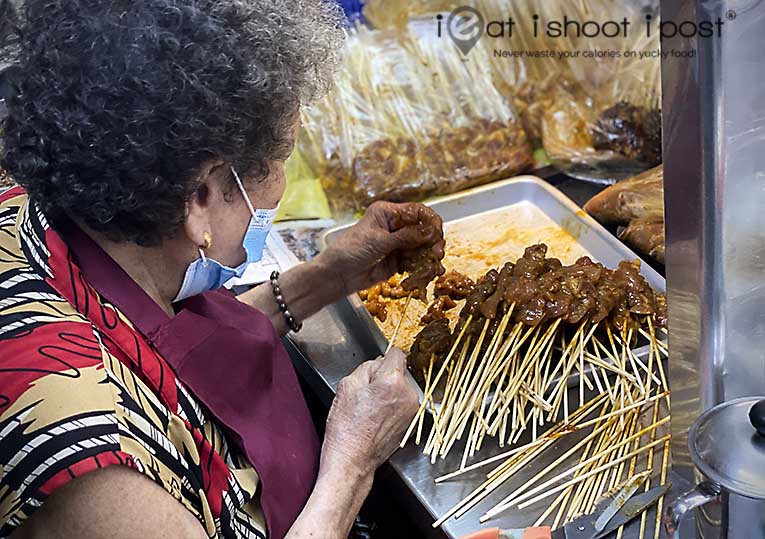 But, to find a little old lady still sitting at the stall patiently skewing morsals of meat onto bamboo skewers is another thing altogether.  Mdm Soh Jee Kee, 78, has been doing this since 1955 when she and her husband were selling satay off a push cart at Sago Lane. They moved to Chinatown Complex in 1983 when the centre first opened.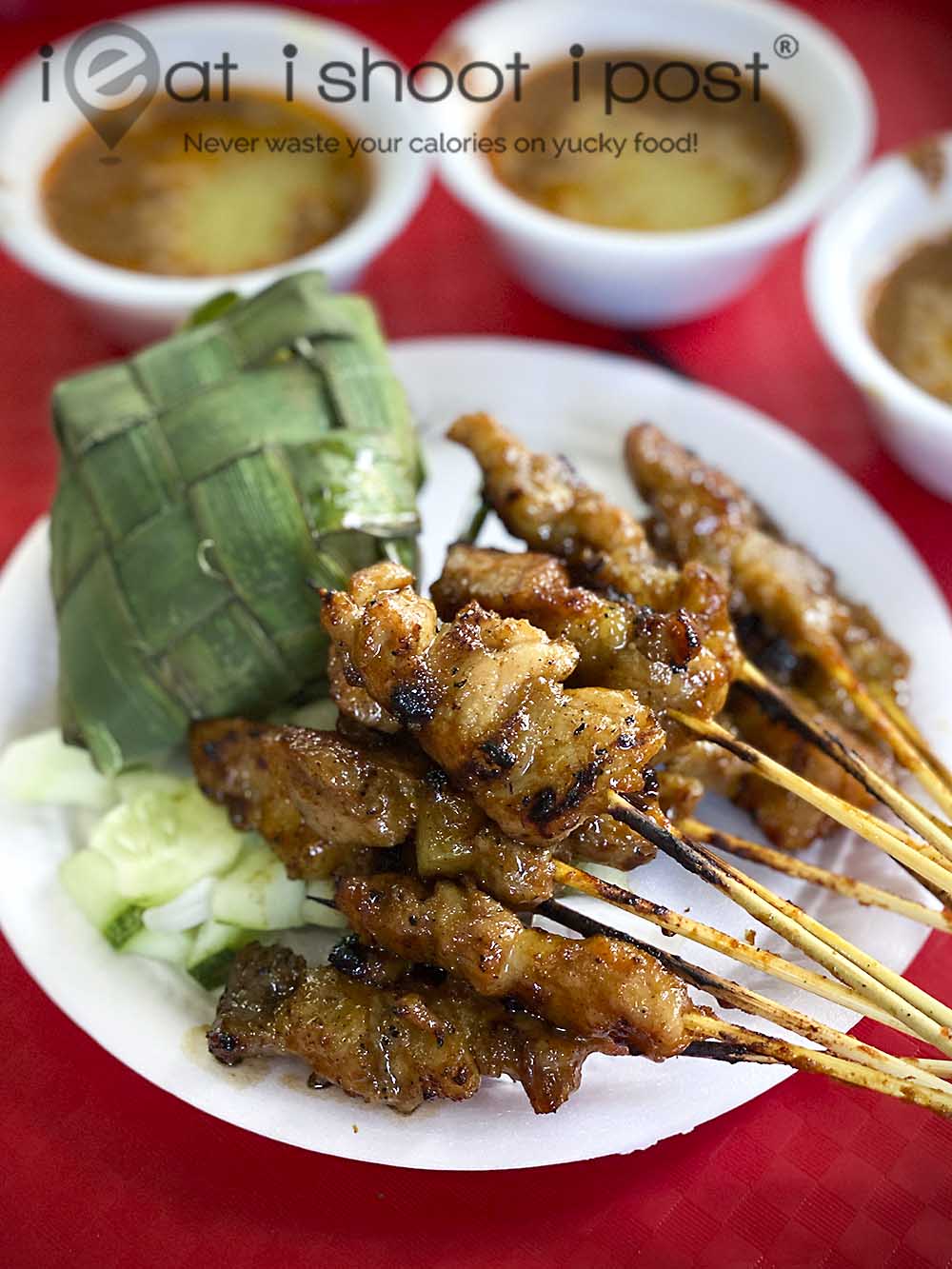 The stall is now run by Mark Young who tells me quite frankly that the marinade for the satay has been altered since his father's time.  He shared with me that his father had passed him a piece of paper with a list of spices written in Tamil.  But when he tries to order the spices from the Indian spice shop, even they don't recognize the spices!  So, unfortunately, we will never get to experience the satay flavour of the 60's!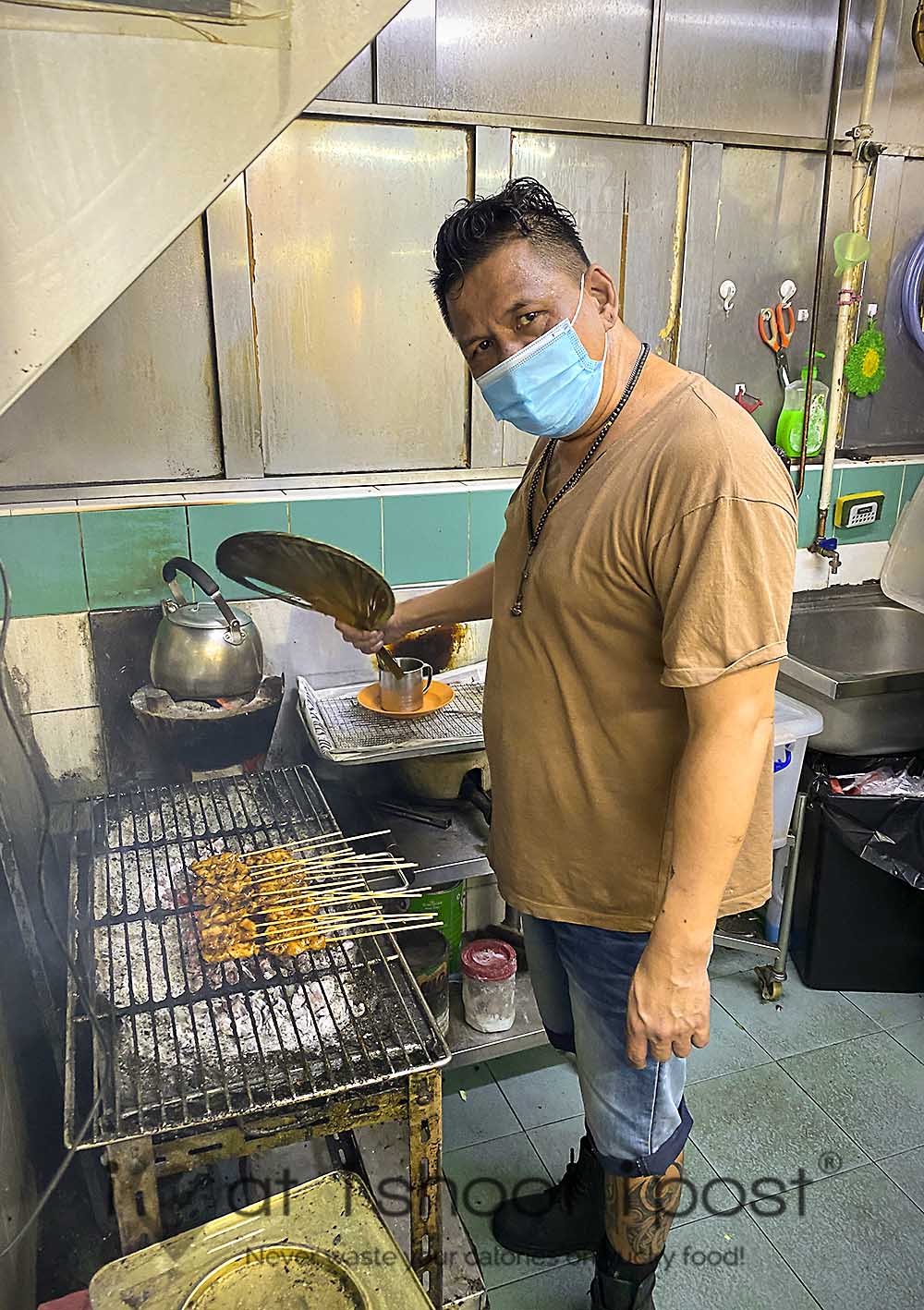 In spite of that, the satay at Shi Xiang is excellent.  It is fragrant and juicy and grilled perfectly such that the fat is just slightly charred.  The house made satay sauce is robust and paired really well with the satay and the freshly processed pineapple puree helps to cut through the richness of each bite!  The only thing that is missing is a gentle sea breeze, a starry night sky and a few wooden stools to sit and enjoy the sublime sticks of shiokness. 4.5/5
NB:
In the course of our Satay trail we have visited this stall on several occasions.  There was one time that we felt the satay marinade was a little off.  Mark tells us that his mum still use the agak agak (estimation) method to marinade the meat, so the flavour might not always be consistent!  Another thing to note is that they procure some satay from the factory in order to be able to buy their ketupat.  What they do with this satay is a mystery.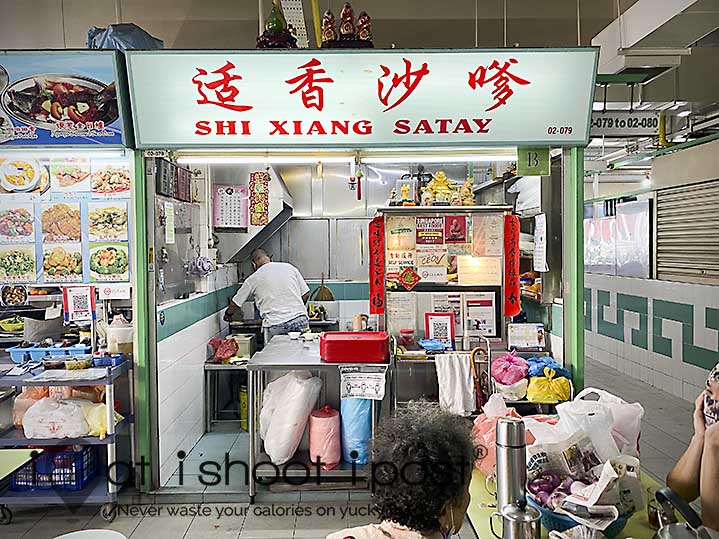 Conclusion
My current go to place for Hainanese pork satay in Singapore.  They are located in a quiet corner of the Food Centre where there are a few hipster beer stalls as well!
Satays cost 70 cents