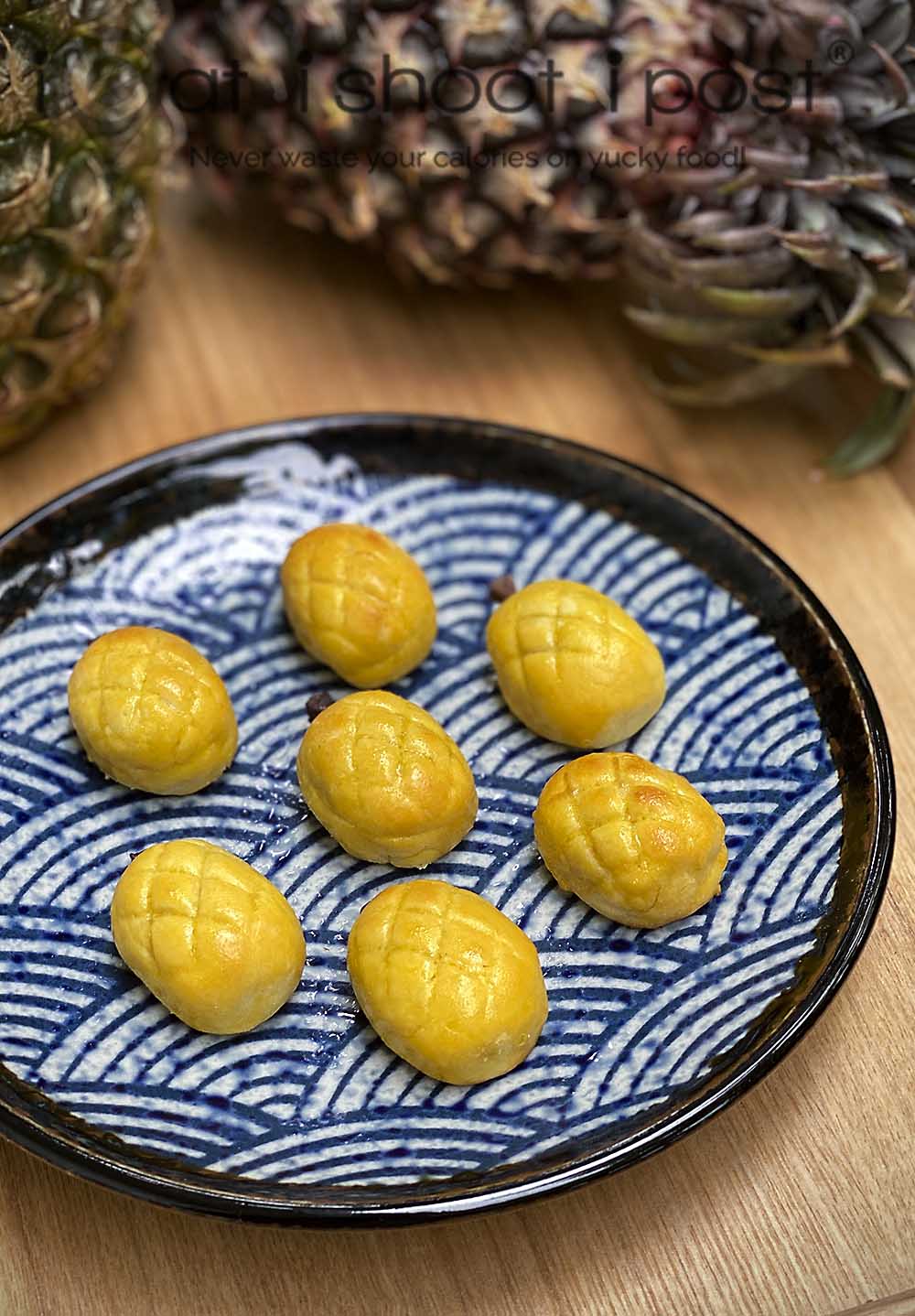 Pineapple tarts are one of my all time favourite Chinese New Year snacks. I find them irresistible, especially when paired with Bak Kwa and a cup of tea. I like the covered tarts, (which really should be called a shortbread cake) with a buttery, powdery crust which melts in your mouth with little resistance. However, they are usually too crumbly and disintegrate easily. By the time you get through half the jar, the rest of the tarts would have crumbled and the inside of the jars  smeared with the powdery crust.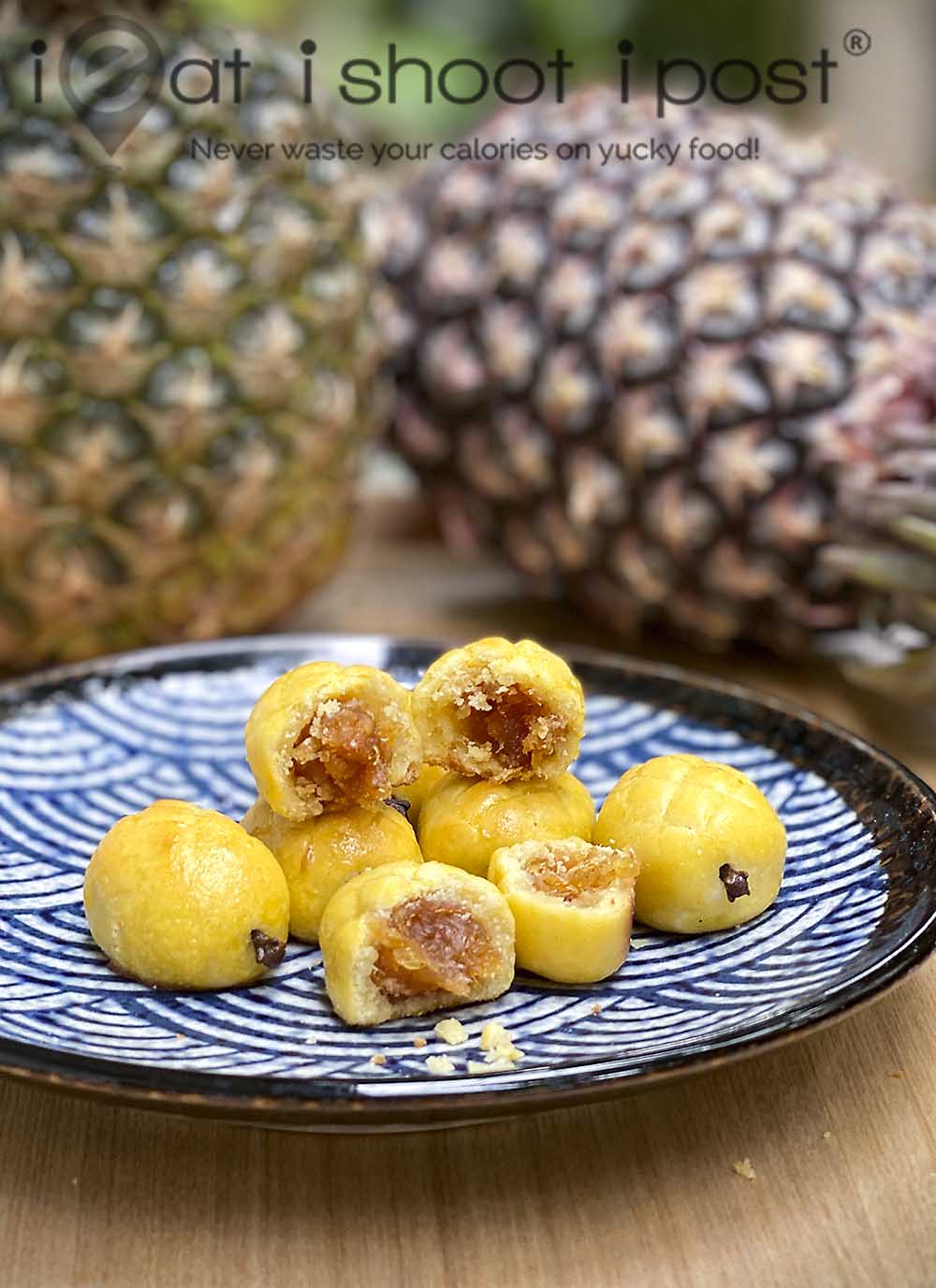 So, I set myself the task of making a pineapple tart which still has that buttery, powdery texture yet be resilient enough that it keeps well.  The initial dough recipe was shared with me by my friend, Astuty, who gave me a jar of pineapple tarts for CNY. I loved the powdery texture but I wanted the outermost crust to be more resilient, so I changed the way I baked it by using a two step baking method.
The first bake at 160°C for 13 mins will essentially cook the dough all the way through. Then I allow it to rest completely before egg wash is applied to the whole tart. It is important to apply the wash to the entire surface of the tart as this will create a strong outer shell.  Then it goes back into the oven at 230°C for another 3-4 mins to quickly harden the outermost layer of the dough without overcooking the inside so that it remains powdery.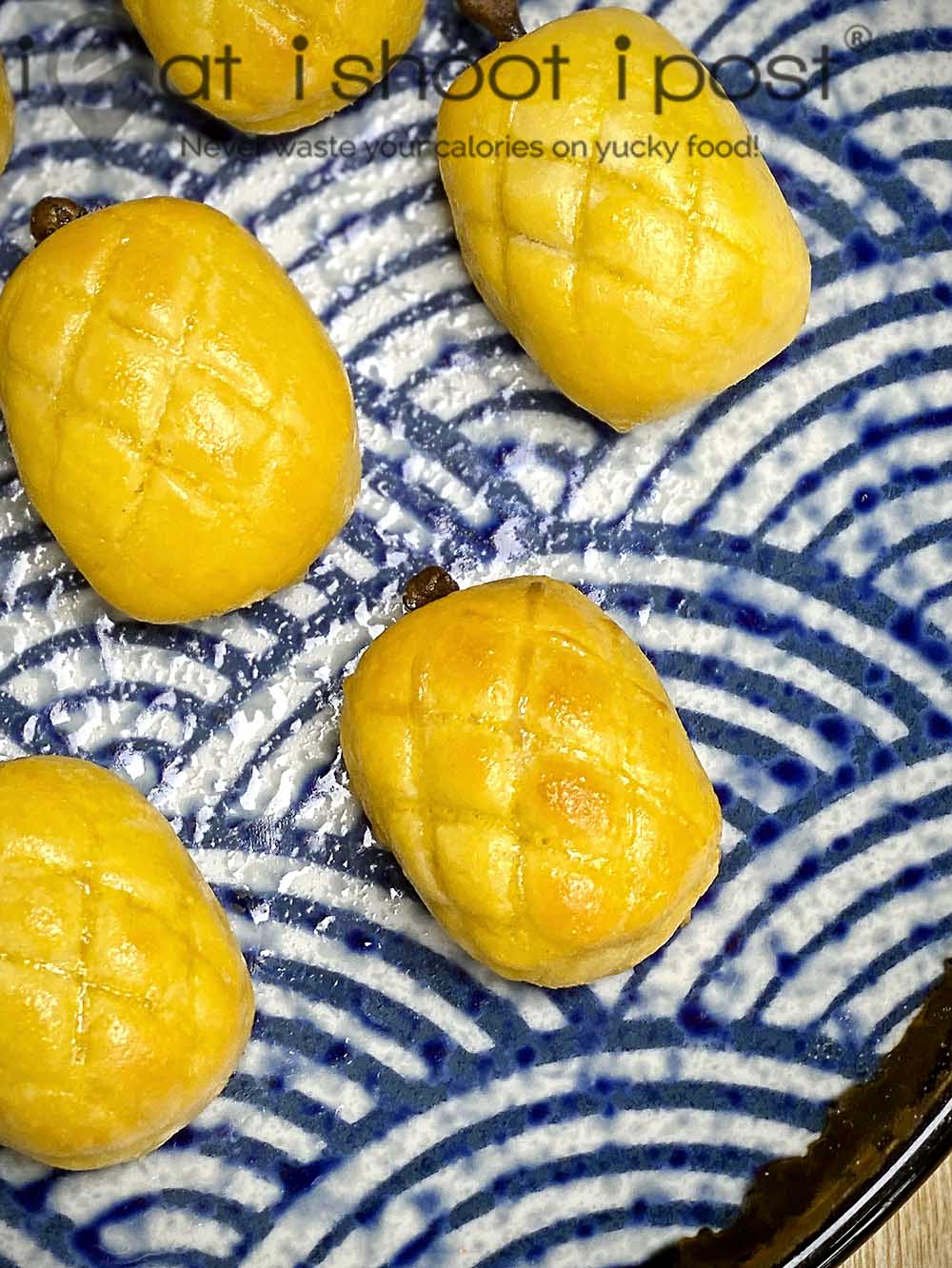 This may sound easy, but it took me many trials before I got it right.  I tried brushing the egg wash before the first bake but it was really difficult to brush the whole tart when it is raw.  If you leave the egg wash too long, the pattern on the tarts will not be as distinct.  Baking for a full 20mins at 170°C as per most recipes didn't give me that type of texture I wanted.  So it is after many attempts that I finally settled on this method.
With the shaping of the tarts, that is an extra step to make them look more enticing.  You can make your life easier by just balling and baking them.  They will still taste really good, but will look like a lot of other tarts out there.  I find great satisfaction in molding them into this pineapple shape.  It's really therapeutic and the movements are almost like making sushi!
So here is the recipe!  Don't forget to go through the detailed notes at the end where I share lots of tips which I picked up along the way!
Recipe
Ingredients
Pineapple jam
Fresh pineapple x 2
Sugar 15%-20% of final weight of grated pineapple
Aromatics (Optional):
Cinnamon stick x 1
Star Anise x 2
Cloves 10
Dough
Butter 350g
Condensed milk 140g
Egg yolk x 2
Plain Flour 510g
Salt 1 tsp
Egg Wash
Egg yolk x 2
Milk 2 Tbsp
Salt 1/2 tsp
Method
Pineapple Jam
1.  Grate pineapple (including the core) and weigh
2.  Add Sugar (15% – 20% of total weight of grated pineapple)
3.  Add aromatics if using.
4.  Spread grated pineapple on a baking tray
5.  Bake in 160°C oven for 2 hours or until it turns golden brown
6.  Once the jam is dry and starting to brown, (After the first hr) use a spatula to move the pineapple from the edges to the centre. You only need to do this every 15mins or so.
7. Remove from oven once the jam is golden brown. (might want to finish it in a pot if the color is not even)
8. Remove aromatics if using
9. Cool and divide into 6g balls
Dough
1.  Let the butter come to room temperature and add to mixing bowl
2.  Add condensed milk and cream till light and fluffy
3.  Add yolks one at a time
4.  Shift flour and add to butter
5.  Slowly mix till you can't see any more specks of white
6.  Flatten, cover with cling wrap and rest for 30mins
7.  Divide into 14g balls
Making the tarts
1.  Divide the dough ball into two using a sharp knife or string.
2.  Using your finger, make dimples on both sides and place the pineapple jam into the dimple
3.  Roll into ball then into cylindrical shape resembling a pineapple
4.  Press the mold gently onto the dough ball to create pineapple pattern
5.  Place on baking tray and add a stick of clove (optional) to one side
Baking
1.  Pre-heat oven to 160°C
2.  Bake for 13 mins
3.  Remove and allow to cool completely
4.  Brush egg wash all over the surface of the tart (do not wash bottom)
5.  Increase oven temperature to 230°C
6.  Bake for 3 mins then rotate the tray and bake for another 1 min
7.  Remove and cool completely before putting them in a jar
Detailed Instructions and tips
Pineapple Jam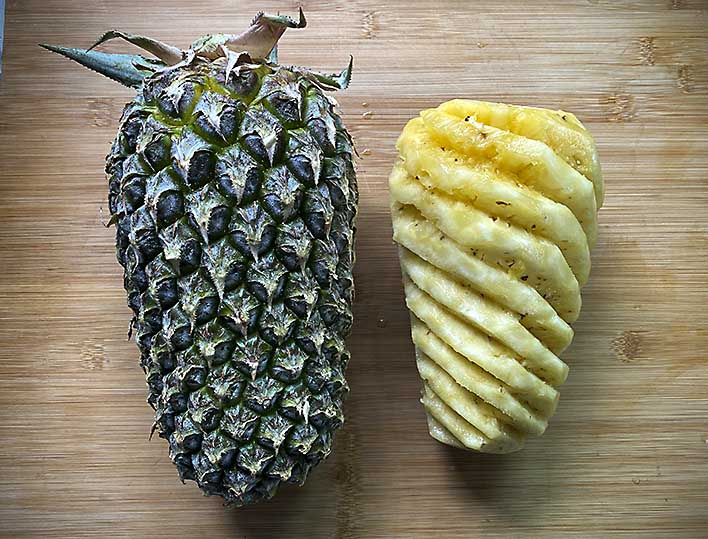 Sarawak pineapples, aka Morris pineapples, are traditionally used for the pineapple jam.  They are cheap and fibrous.  I have used honey pineapples and they work as well.  You should be able to find Sarawak pineapples at the fruit stalls.  I have never seen them sold at supermarkets.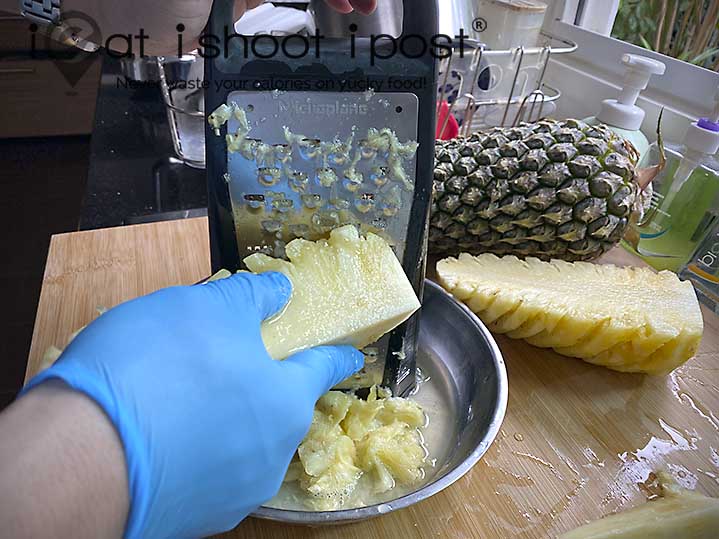 It is best to grate your pineapple using a grater.  If you use a food processor, the texture might be too fine.  Don't discard the core!  They can be grated and cooked as well.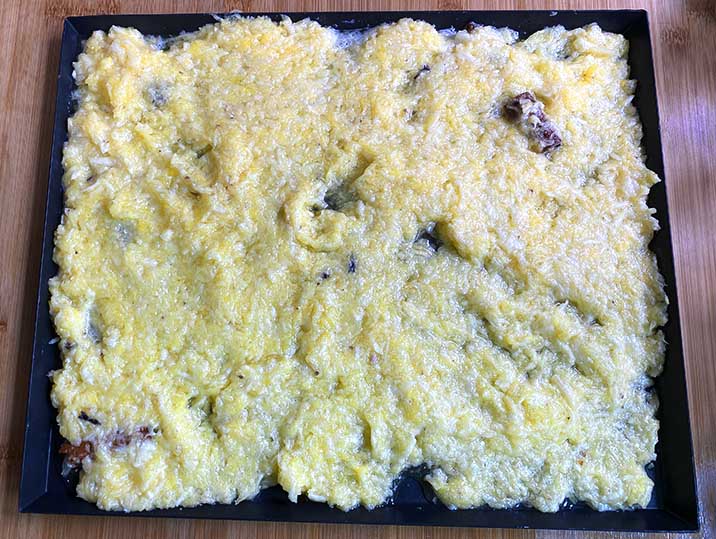 Instead of sweating over a stove for 2-3 hours, I found that it is easier to spread the grated pineapple, sugar and spices on a baking tray and roasting it in the oven.  It is very simple logic.  What you are trying to do is to evaporate all the water, so the greater the surface area, the faster the grated pineapple dries up!  After the first hour, you may notice the edges getting brown, just use the spatula to bring the edges to the centre.  At this stage, you might also opt to put the puree into a pot and cook it over the stove.  This makes it easier to get an even color.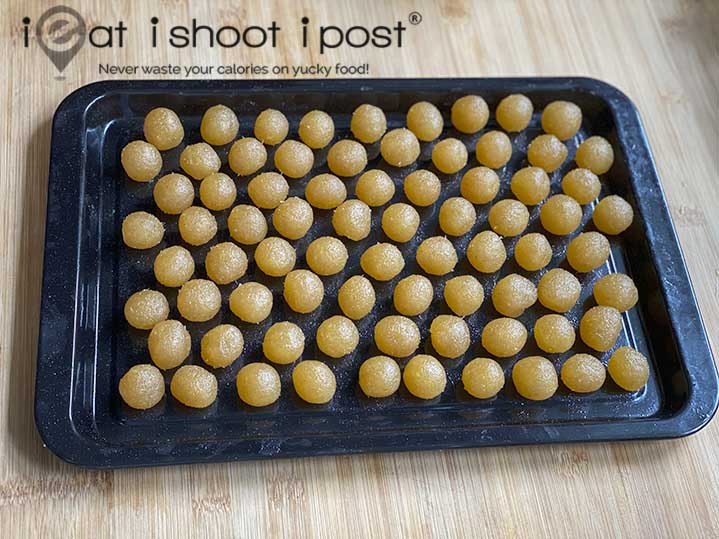 Once the pineapple jam has cooked, divide into 6g balls and you are ready to mold!
In case you are too lazy to make your own pineapple jam, you can buy ready made jam from the supermarket.  The best one is the one sold at Ailin Bakery House.  Theirs is twice the price, but they are made from Sarawak pineapple and the pineapples are grated so the fibres are more distinct.  All you need to do is to add some butter to the jam, a pinch of salt and cinnamon powder and you are ready to go!  I have also tried Singlong and Redman before and they are reasonably good.
Dough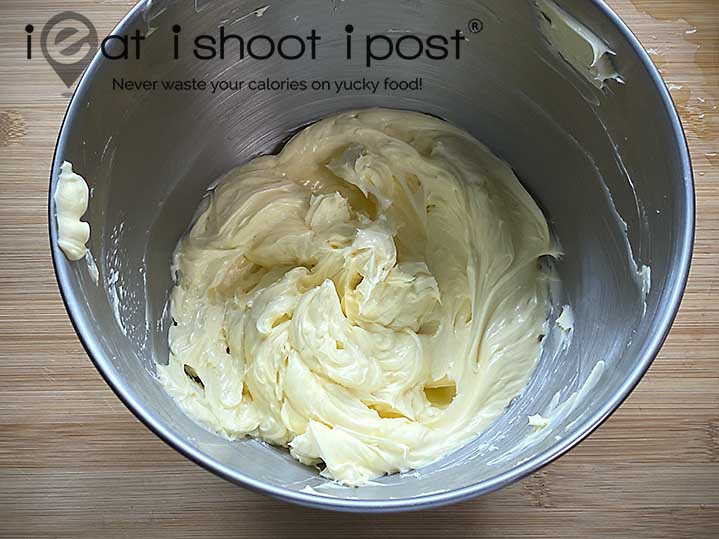 For the butter, I like to use Golden Churn canned butter if it is available.  It has a better flavour than the normal butter.  For even stronger butter flavour you can pick up Wijsman canned butter, this Dutch butter has a strong flavour and is traditionally used for Kueh Lapis.  I like to use 100g Wijsman in the recipe together with1 bar (250g) of SCS butter.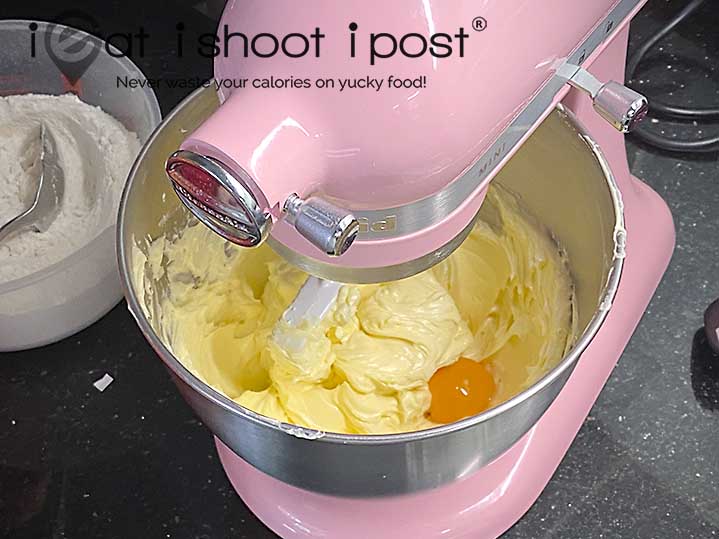 Once the butter is light and fluffy, add the eggs one at a time and mix until it is well incorporated.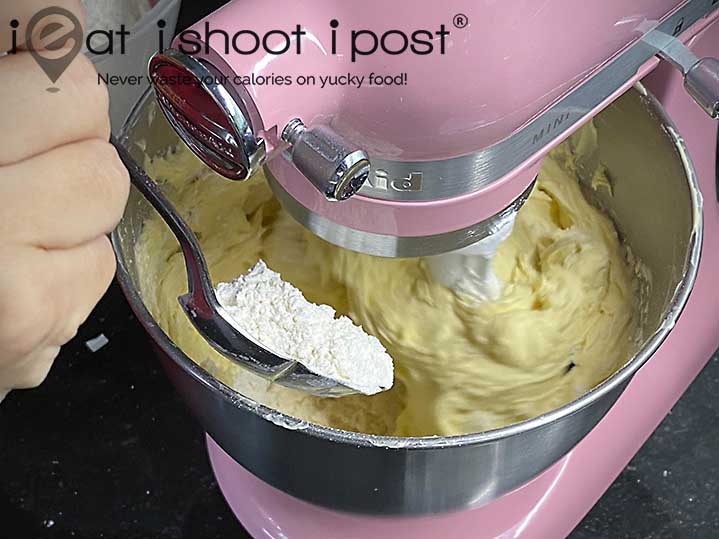 Shift the flour and add it to the butter.  Be careful not to overmix or it will become tough.  Stop once most of the flour is already incorporated and finish off the mixing by hand.
If you want an even more powdery texture, you can use Hong Kong Flour. However, the problem with Hong Kong Flour is that it is so soft that the pineapple pattern doesn't look as good and it is very hard to handle.  If you are going to make pineapple balls and don't plan to apply the pineapple pattern, go for Hong Kong flour.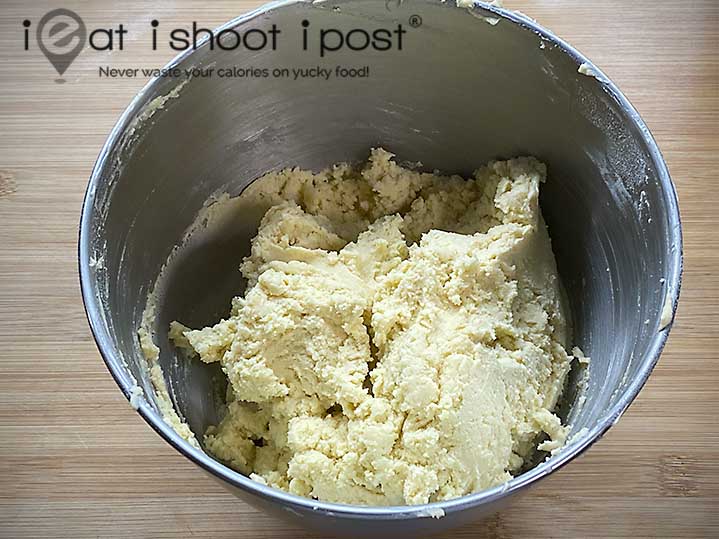 When the batter is just mixed, it will be difficult to handle.  Use cling film, flatten and cover it with cling film and leave it to rest for 30mins in the fridge.  Then it will be easy to handle.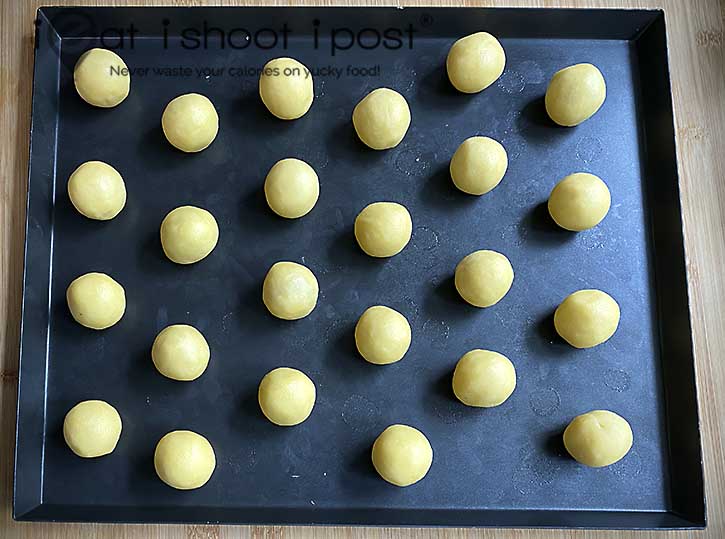 When it comes to the proportion of pineapple jam to dough, it really depends on what you like.  My wife likes more dough, so I'd use 4g Pineapple jam and 14g dough.  If you like more jam, then you can increase to 6-8g with 12g of dough.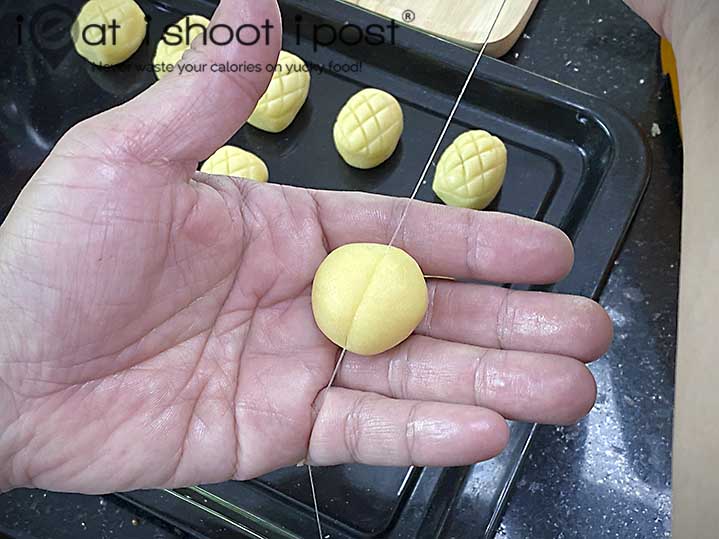 To wrap the pineapple jam, I like to slice the dough ball into 2 halves with some fishing line and then dimple each side and sandwich the pineapple jam ball between the two halves.
I find it much easier than the conventional way which is to make a dimple in the dough ball and then slowly coax the edges over the entire ball.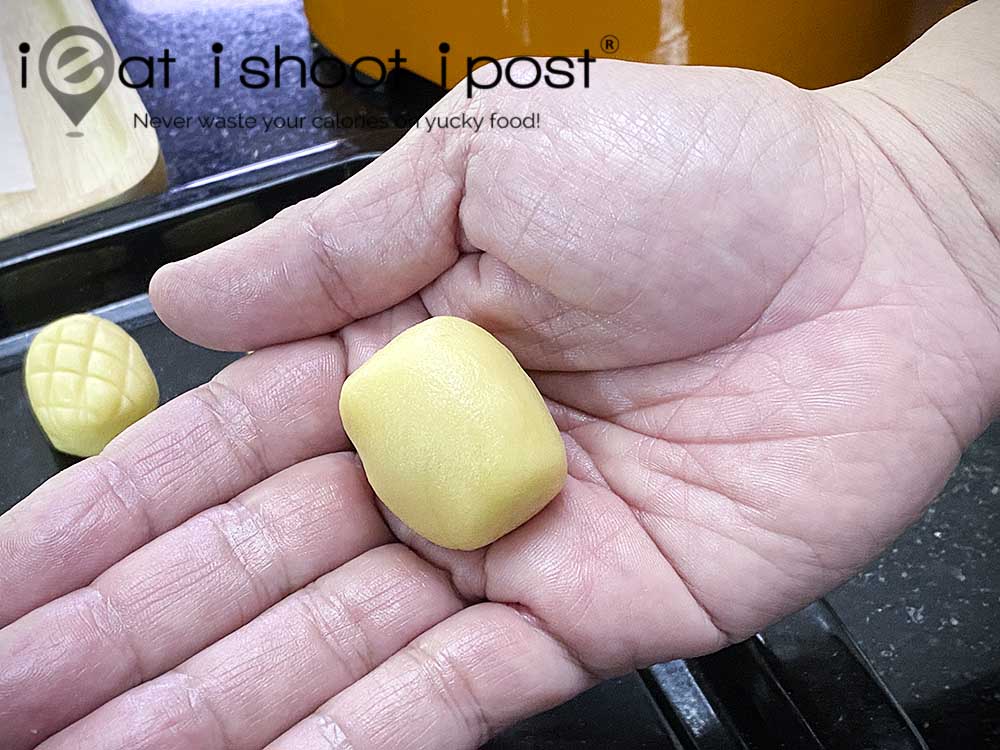 After balling, roll into the shape of a cylinder.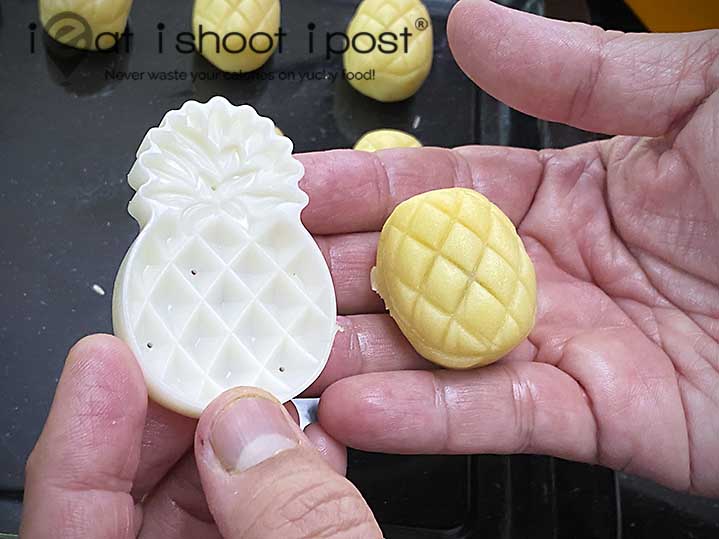 To make the pineapple pattern, use a pineapple mold and gently press it against the dough ball.  It's extra work but much more interesting than a simple ball.  You can also insert a stick of clove onto one end of the dough ball so it looks like the crown of the pineapple.  The clove will also impart its fragrance to the pineapple tart as it bakes.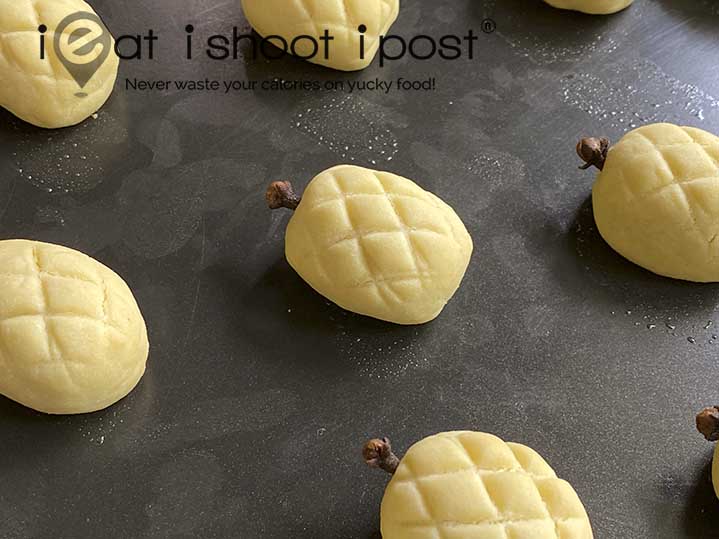 After the first bake (13 mins at 160C) the dough would be powdery and crumbly.  Leave it to cool completely before applying the egg wash.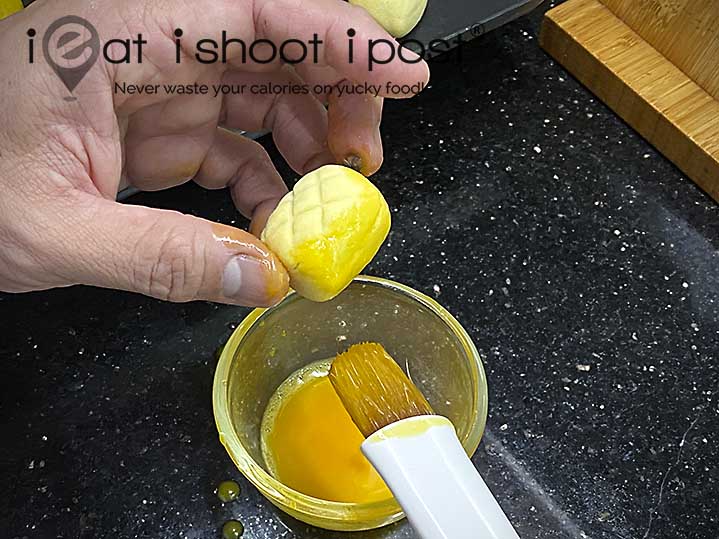 Make sure you apply egg wash all over the tart as this will prevent the dough from crumbling.  Work fast and pop it back into the oven once you finish.  If you leave the egg wash for too long, the dough will swell up and the pattern will not be as distinct.
For the 2nd stage, crank the oven to 230C°C and bake for 3 mins, then rotate and bake for another minute or so.  Remove once it is slightly golden brown! Wait for the tarts to cool completely before keeping them in an airtight container.  They will taste better overnight.
Hope you all enjoy this pineapple tart recipe! Happy Cooking!
Disclosure: Some links above are affiliate links, meaning, at no additional cost to you, we will earn a small commission if you click through and make a purchase.