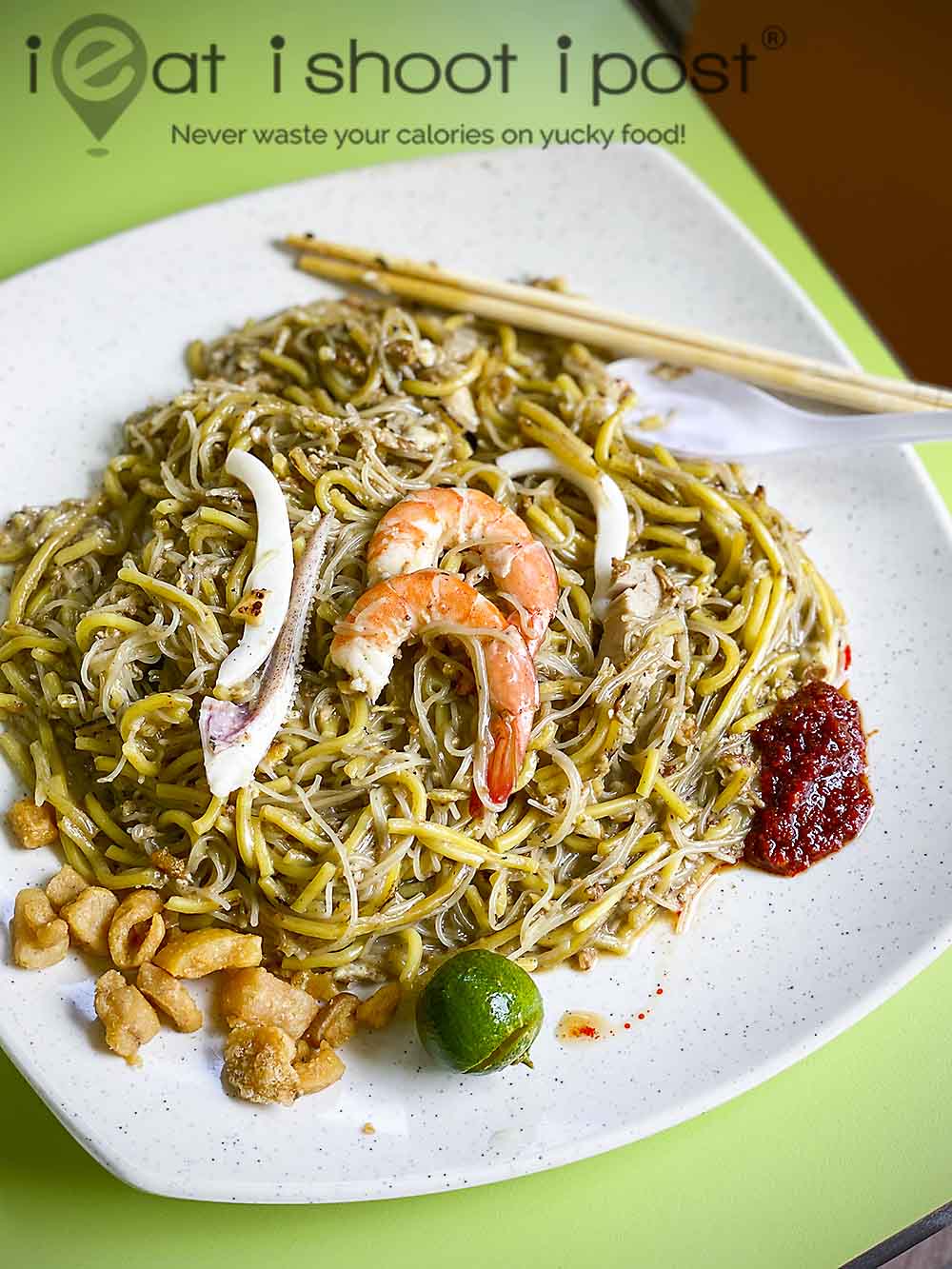 Char Kway Teow might be facing an uncertain future, but for Hokkien Mee, the future looks promising.  In recent years we have seen next generation hawkers like Xiao Di,  Hokkien Man and Liang Ji enter the fray.  Today, we showcase our youngest contender, Andre Ong, 22, who started his Hokkien Mee stall at Golden Mile Hawker Centre just before the circuit breaker last year. After getting off to a slow start, he had to stop again for 3 months while the hawker centre underwent renovation works!  Undeterred by these setbacks, our young hawker has continued to strive to  perfect his Hokkien Mee!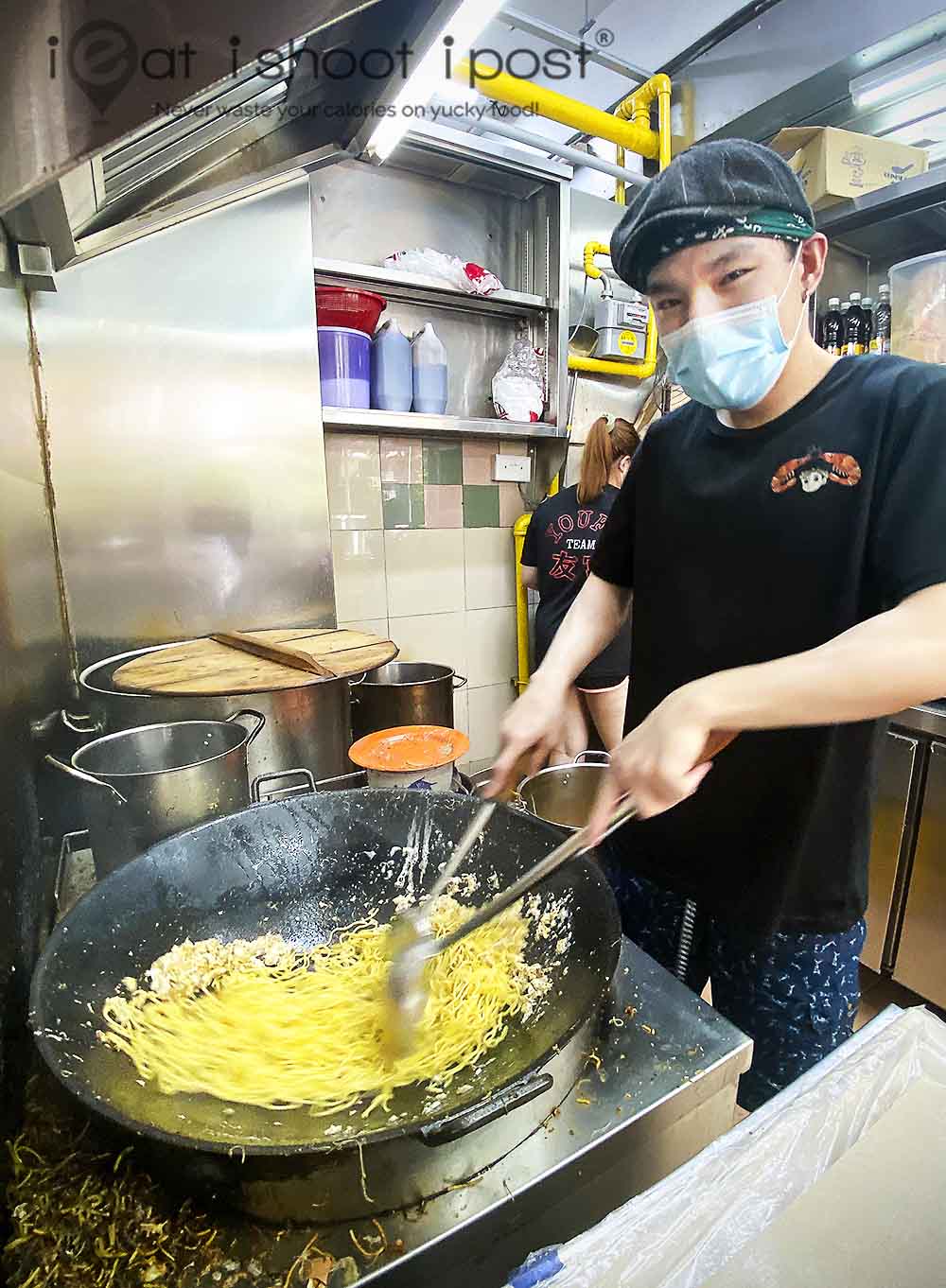 I first met Andre sometime last year just weeks before the hawker centre closed and was impressed by his passion for Hokkien Mee.  He tells me that his love for Hokkien Mee developed when he started helping out at his dad's stall in Changi Village when he was 14.  Since then, he has been dreaming about the perfect plate of Hokkien Mee!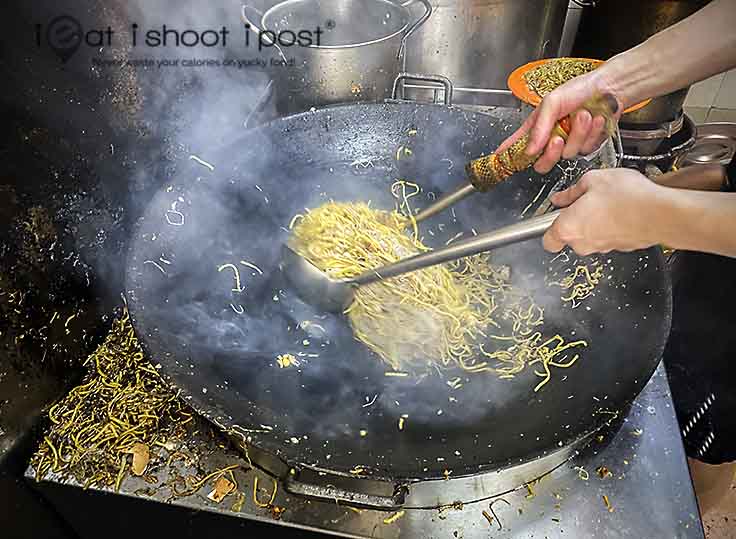 His Hokkien Mee has improved quite a bit since our last meeting and it is at the stage where I feel confident to recommend it.  I like the amount of energy that this young man brings to the wok.  Although we all love our hawker legends such as Nam Sing and Hainan Hokkien Mee, when you watch a young hawker like Andre attacking the wok, you'd soon realize how much more vigor these young hawkers have!
He only fries seven plates at a time and each batch of noodles are tossed and tumbled and smoked till they are nicely charred before the stock is added.  You know that he has done a good job with the initial frying when you see how much stock the noodles are able to absorb!  The end result is not gooey and wet but a moist Hokkien Mee which has fully absorbed all the stock!
Is this the perfect plate of Hokkien Mee?  By Andre's own admission, not quite yet.  He is still striving to improve the flavour of the stock and the sambal chilli.  I'd agree with him.  The smokey char flavour of the noodles is great, but the stock still lacks that knockout punch and his chilli still doesn't quite complement the noodles yet.   But if he persists, I have no doubt he would soon be a bone fide Master of  Hokkien Mee! 4.25/5
Please note that Andre  fries from 10am to 4pm, his father fries from 4pm to 8pm.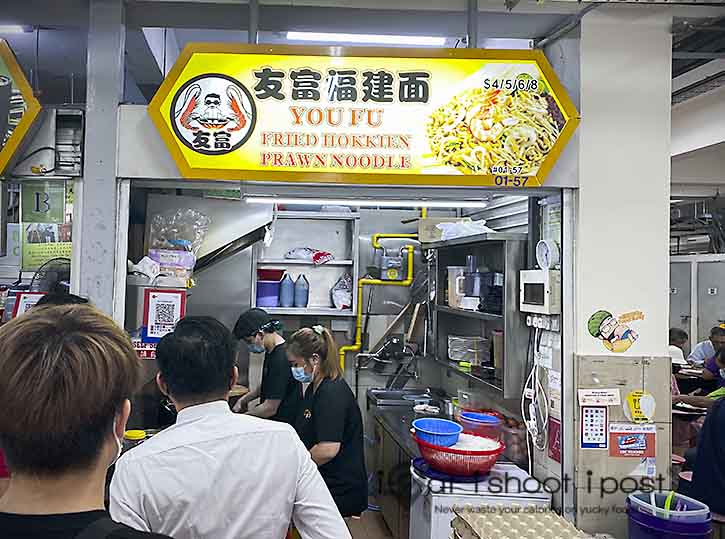 Conclusion
Promising young Hokkien Mee hawker.  Andre really gives his Hokkien Mee a good char before adding the stock which results in flavourful noodles which have fully absorbed the prawn stock!