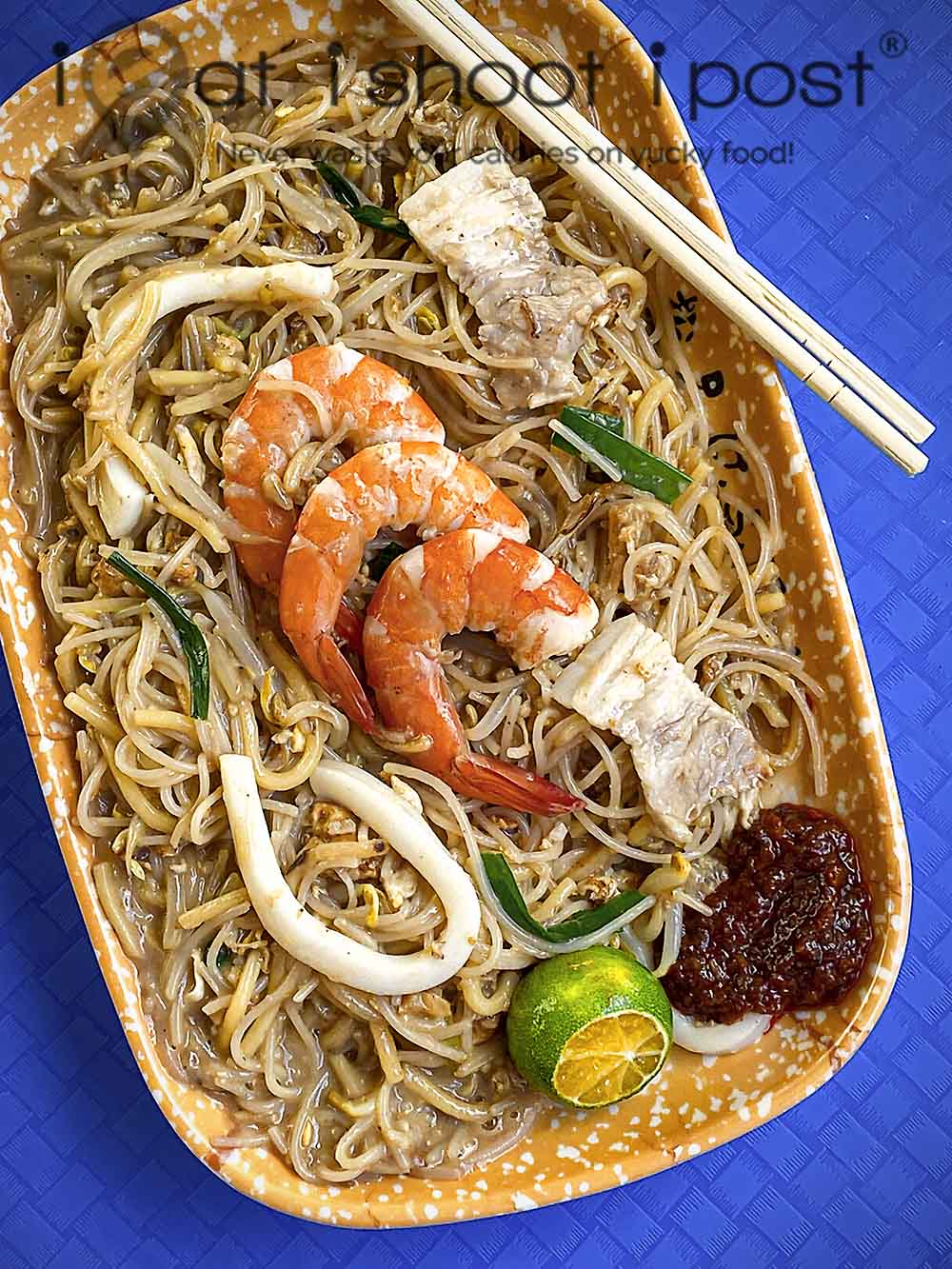 Hokkien Man, Hokkien Mee: Fine Dining Chef turned Hawker – ieatishootipost
Xavier Neo created quite a stir on social media when he left his job as a fine dining chef to take on the humble Hokkien mee.   He created even more of a stir when it became known that he opens for only four hours a day (10am to 2pm) and has often had to turn people away as he is sold out for the day!  Such rumours only serve to stoke the curiosity of the foodie:
Why would a successful chef on top of his game want to give up a prestigious job to become a hawker?
Just how good can a Hokkien mee get in the hands of a fine dining chef?
Just how good can a Hokkien Mee be to be sold out in 4 hours?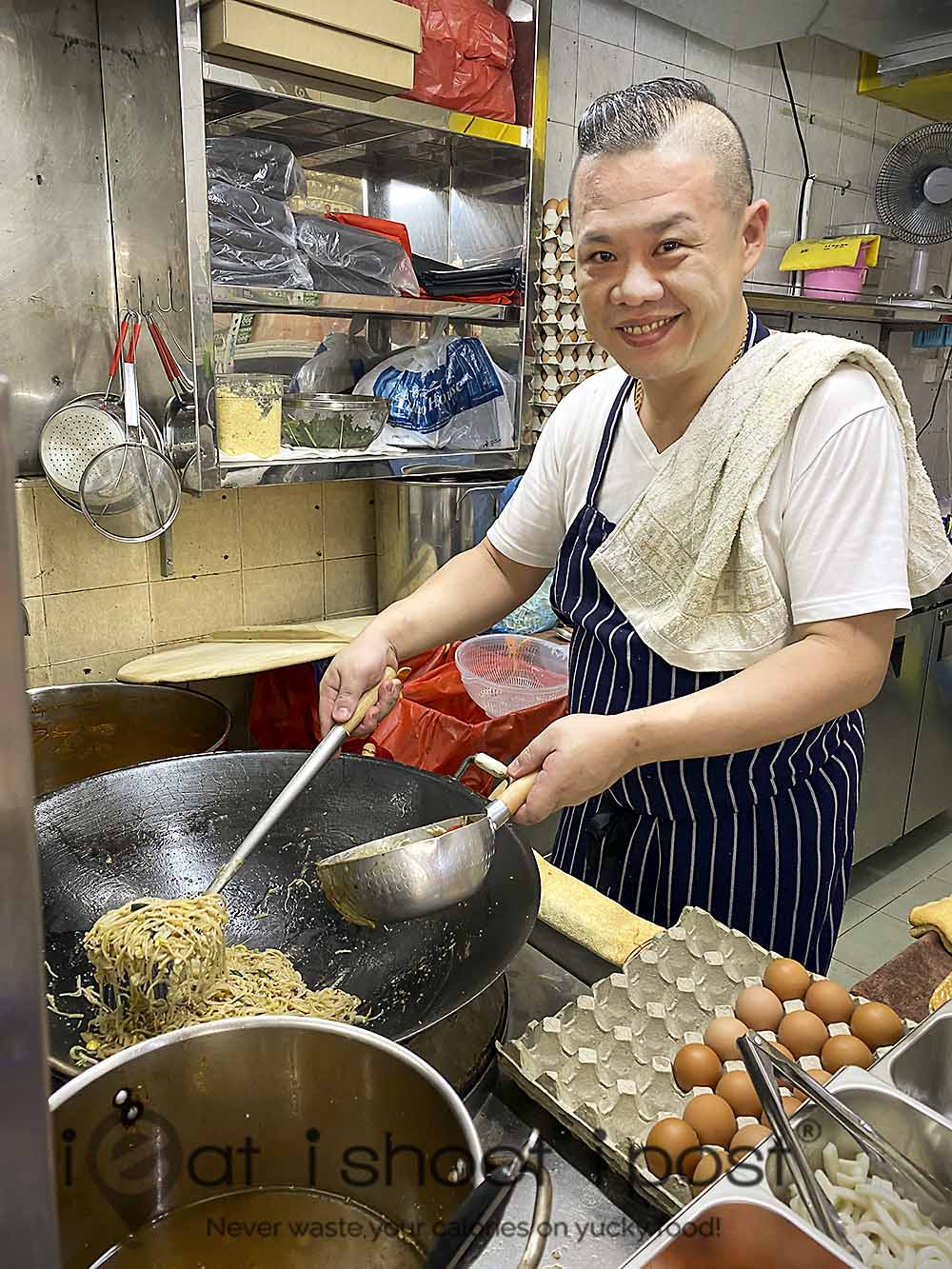 The answer to the first question is simply a passion for Hokkien mee.  Xavier grew up eating the dish and loves it so much, he wanted to apply his fine dining skills to the dish to see if he can get it to the level of a Michelin Star worthy dish!  I too have the same aspirations for Hokkien mee because it is one of the dishes that truly represents Singapore.  The dish was invented here in the 40's  and you can really only find this style of Hokkien mee here on our little red dot.  If I could pick just one dish to win a Michelin Star, it would have to be Hokkien mee!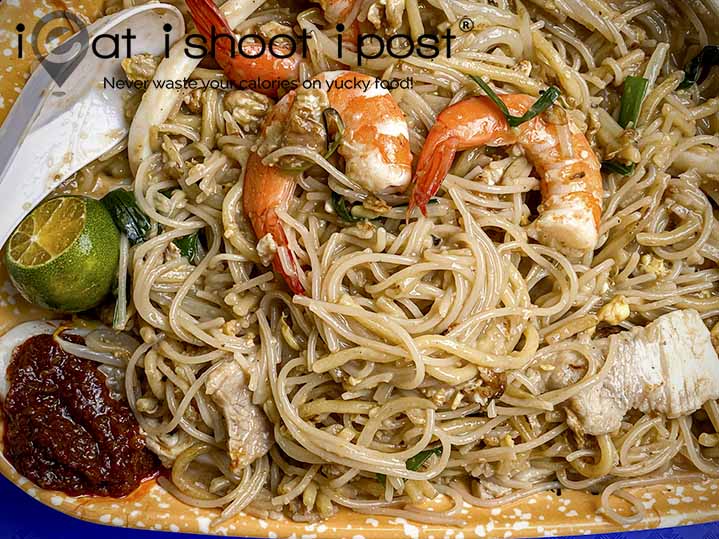 Xavier shares the same (secret) ambition.  Winning a Michelin Star has always been the holy grail of many fine dining chefs but not for most hawkers.  The challenge for most hawkers is to be able to make a decent living by selling more food at a price which most people will accept.  That usually means working longer hours and cutting back on food costs.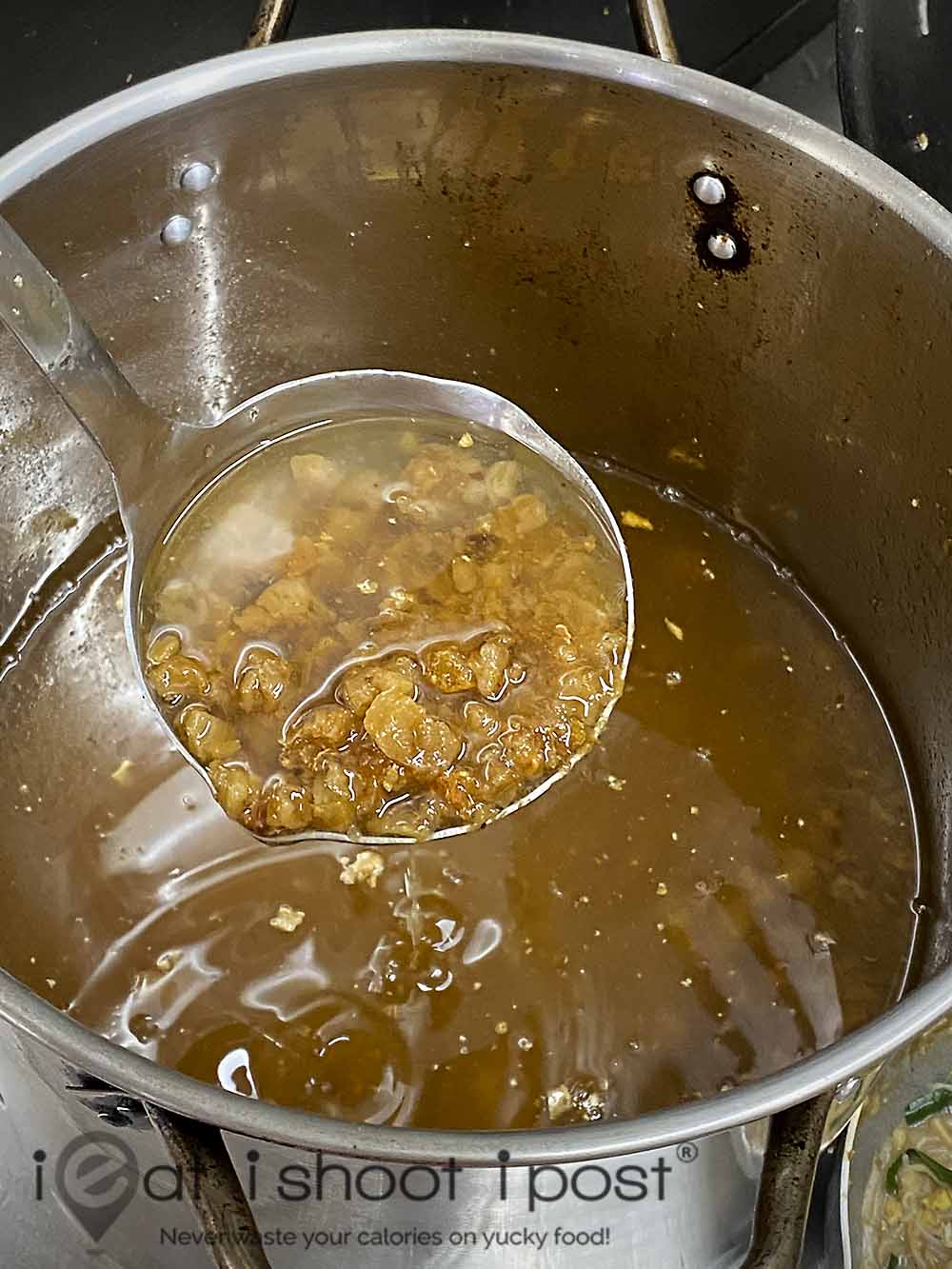 It is not easy to find a hawker like Xavier who is content to open for only four hours a day and spend the other 10 hours preparing the stock, frying the pork lard, peeling the garlic, frying the sambal chilli and shelling the prawns.  Even though there a perpetual queue for his Hokkien mee, he still insists on frying no more than 10 plates at a time so that he can ensure that every strand of noodle gets enough contact with the wok.  Our chef's vision is to produce a Hokkien Mee with no compromise and no excuses!
When I met him last year at his previous location, I highlighted a few things which I thought could be improved, one of which  was the foam plates which he was serving his Hokkien mee on.  This sentiment was also echoed by many of our Facebook fans.  As you can see, the Hokkien mee is now served on proper plates, which shows the commitment of Xavier to keep perfecting his craft!
The Hokkien mee is very good, though there is still room for improvement.  It is easily one of the top ten Hokkien mee around which is quite an acheivement since he has been around for less than a year.  There are little things which I feel can still be improved on, like the texture of the beehoon which I found to be a little too al dente (he tells me that he has since taken care of it) and the sambal chilli which was a little too sweet for the Hokkien mee.  Otherwise, the flavour of the stock and the smokiness of the noodles is very good!   4.25/5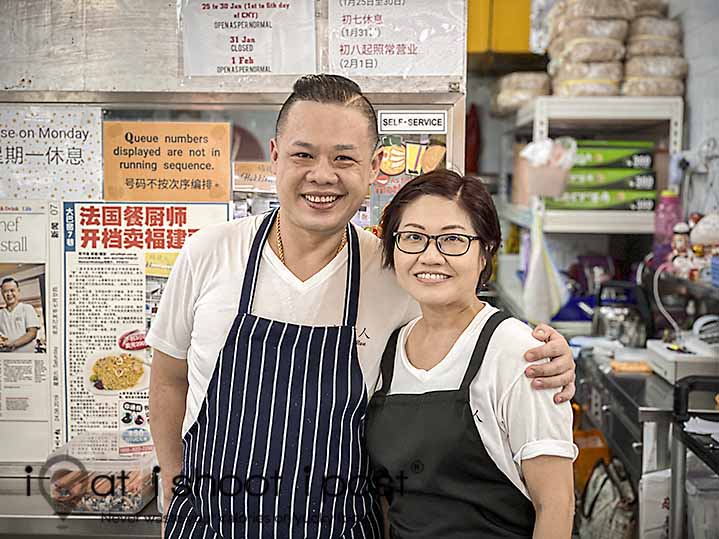 Due to an increase in rental, they have just relocated to another coffeeshop in the same neighbourhood.  His kitchen is very well laid out, like what you would expect of a restaurant chef. In case you are worried about the long queue, let me just let you in on this lobang:  You can whatsapp your order at 87981525 ahead of time and skip the queue!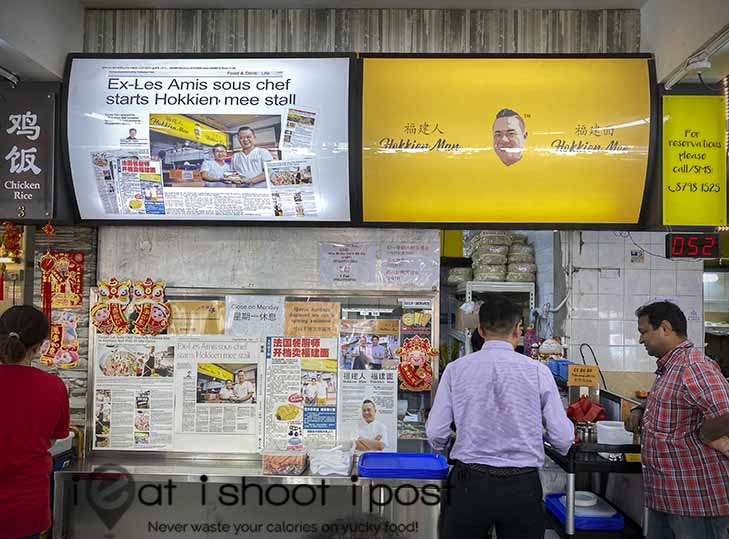 Conclusion
Some people have commented that we should just lay the "Ex-Les Amis Chef" thing to rest and just focus on his cooking.  I beg to differ.  I think Xavier is a good role model for local aspiring chefs, most of whom would otherwise pursue a career in Western cuisine.  We need more young chefs to view our heritage cuisine as something that is worthy of a lifelong pursuit.