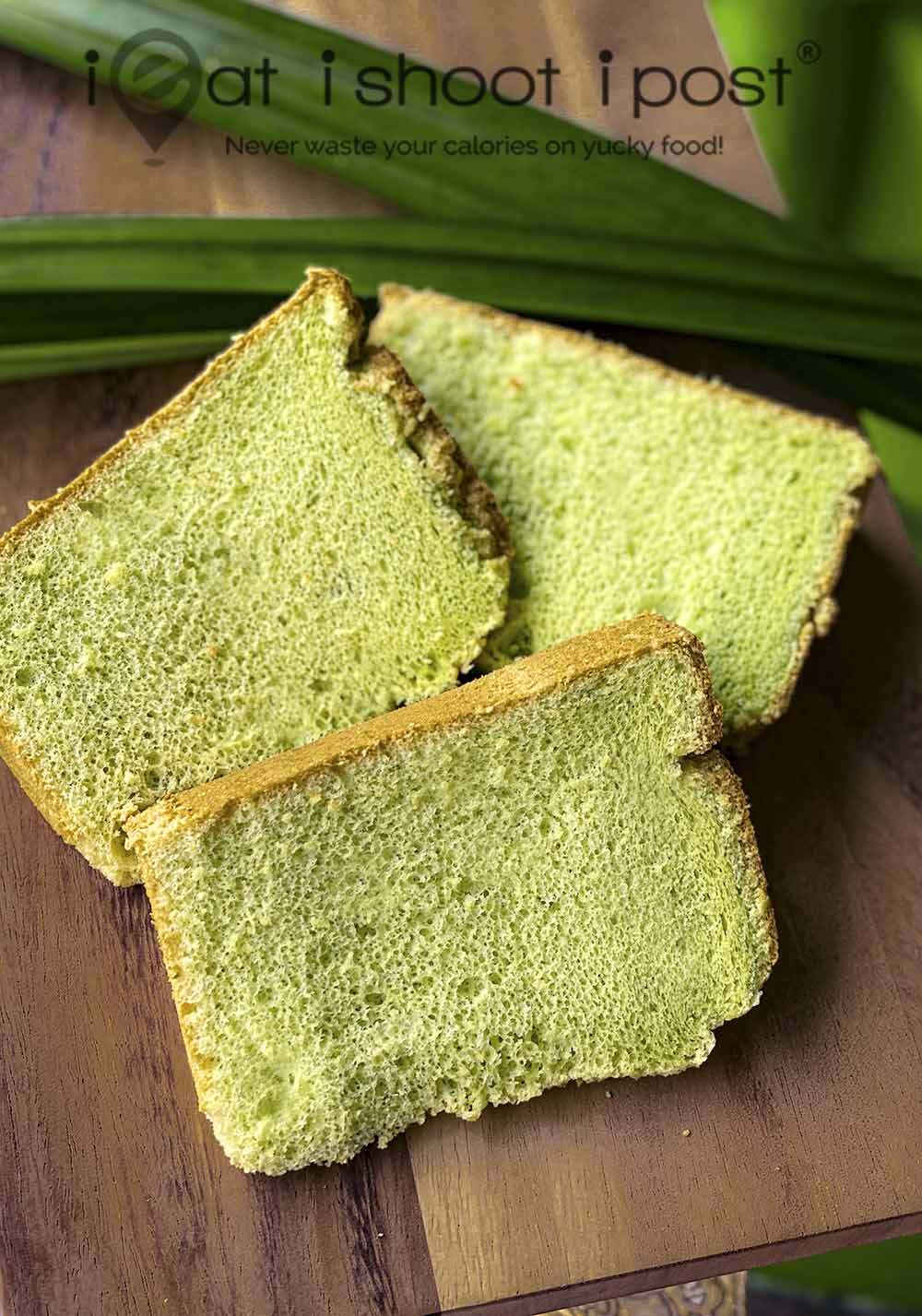 In 2010, I published my pandan chiffon cake recipe after months of trials and failures.  It's satisfying to know that the effort didn't go to waste as the recipe is still the most popular on the internet.  What I didn't realise was the far reaching impact of that recipe until  when I met with Mark Ng, the owner of Pure Pandan.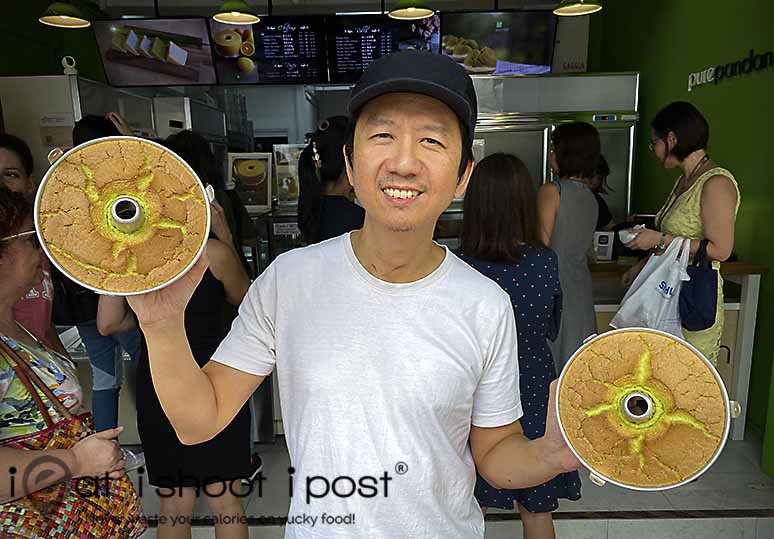 Mark had grown up in a family of pandan chiffon lovers.  His passion for the cake spurred him on to quit his job as a civil servant to start a bakery which makes just the one cake!  However, at the time, he had absolutely no idea how to make it.  But as fate would have it, that was also the year that I published my very detailed recipe and the rest, as they say, is history!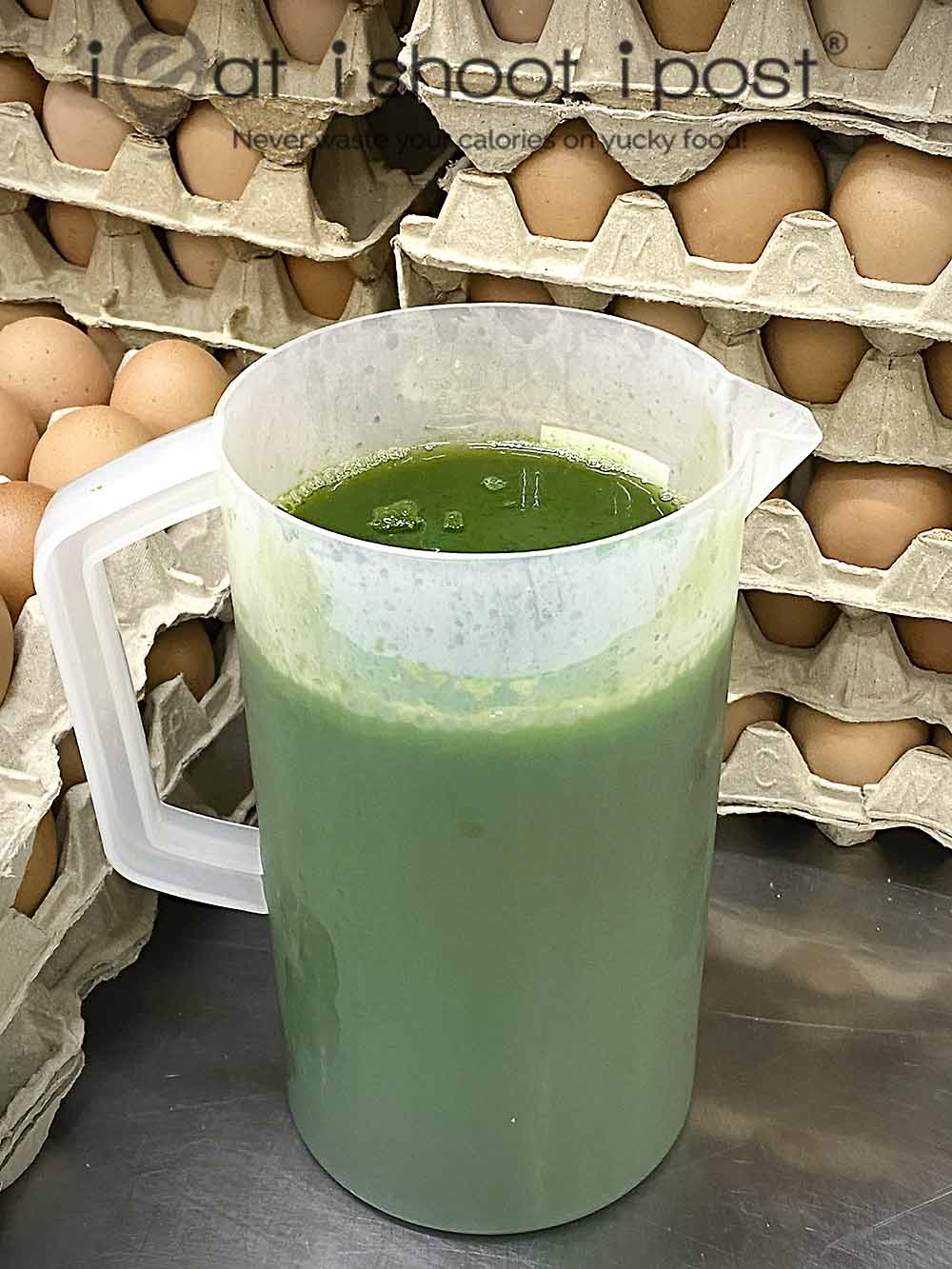 There aren't many stalls in Singapore that can boast that they specialize in just one cake.  Jane's cake shop at Jalan Kayu specializes in just two — durian and chocolate cake, but apart from that, most bakeries would not take the risk of putting all their eggs into just one cake!  But Mark didn't start off as a baker who wanted bake, he just loved one cake and that's what he wanted to make. He does have other flavours like orange and lemon etc but they are all essentially the same chiffon cake in different guises!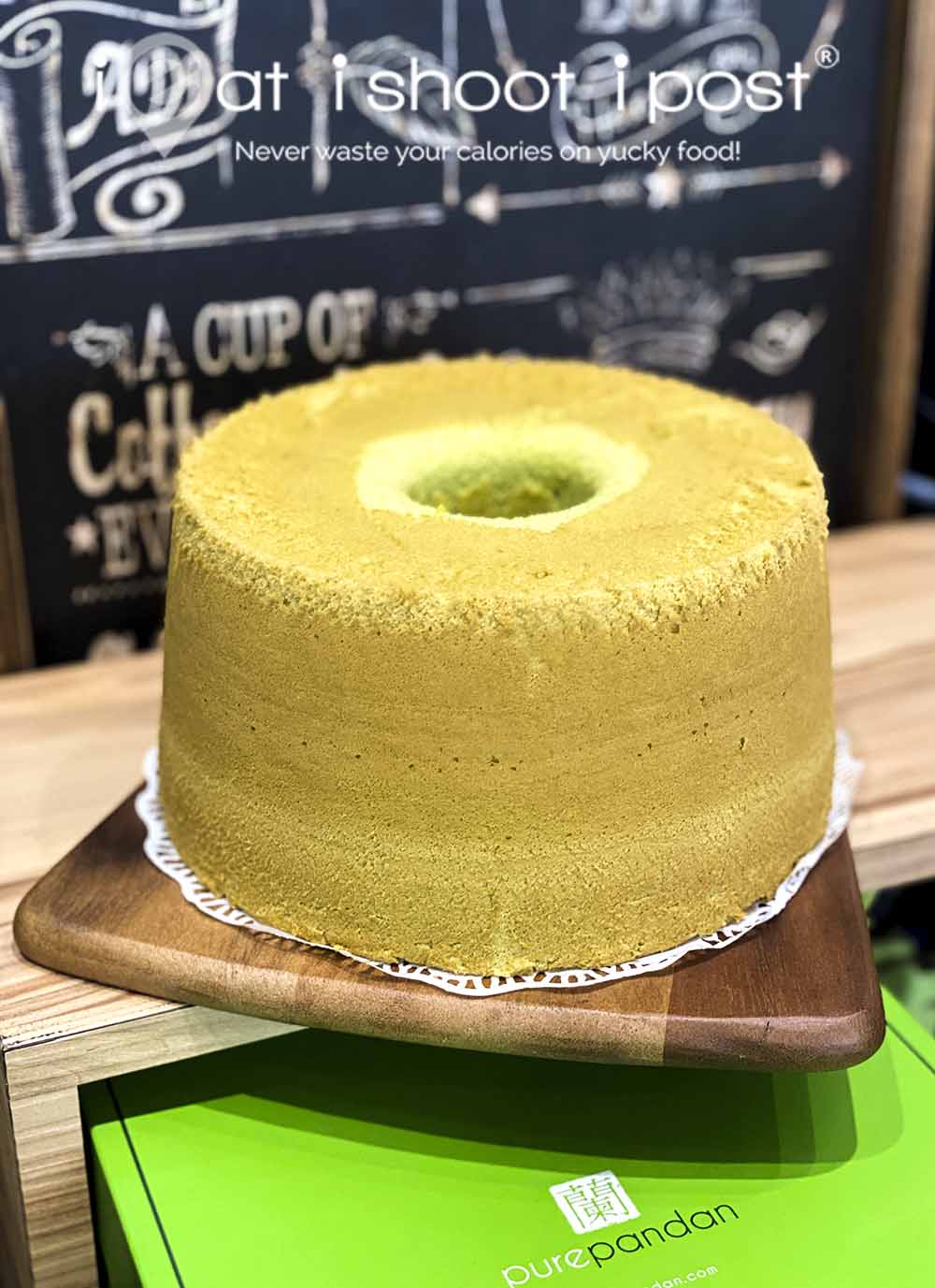 In my recipe post, I said that it is not difficult to make a pandan chiffon cake, BUT it's extremely difficult if you want to make a GOOD Pandan Chiffon cake.  It isn't enough just to have a cake that tastes good, the cake should also stand straight tall without the "love handles" at the sides and that is where the difficulty lies.  It is a real challenge to be able to get the right balance of structure, texture and moisture in this cake.  (without having to resort to chemical additives)
Even up till last year when I met up with him to work on a premium version for The Shangri-la lobby lounge, he was still tweaking the recipe to make it even better.  I am glad to report that his pandan chiffon cake is now more fragrant and fluffier than before!
He has recently just shifted to his new premises in Chinatown right opposite Tong Heng Confectionery, so it's a great place to pick up food gifts if you are planning an overseas trip!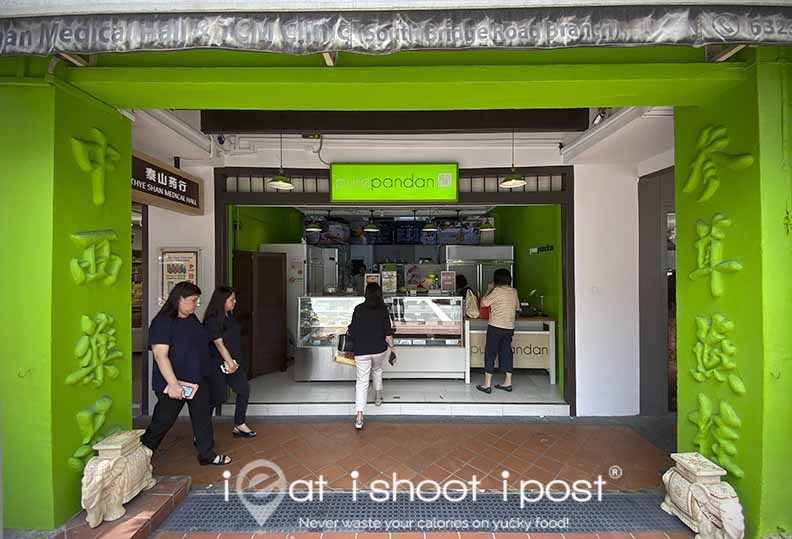 Conclusion
This is Singapore's only cake shop which specializes in making pandan chiffon cakes.  They still make it very much like how you would do it at home.  The pandan juice is extracted in a blender, the eggs are still separated by hand and the ingredients are all that I have listed in my recipe, so it is as good as a home baked pandan chiffon cake! 4.5/5