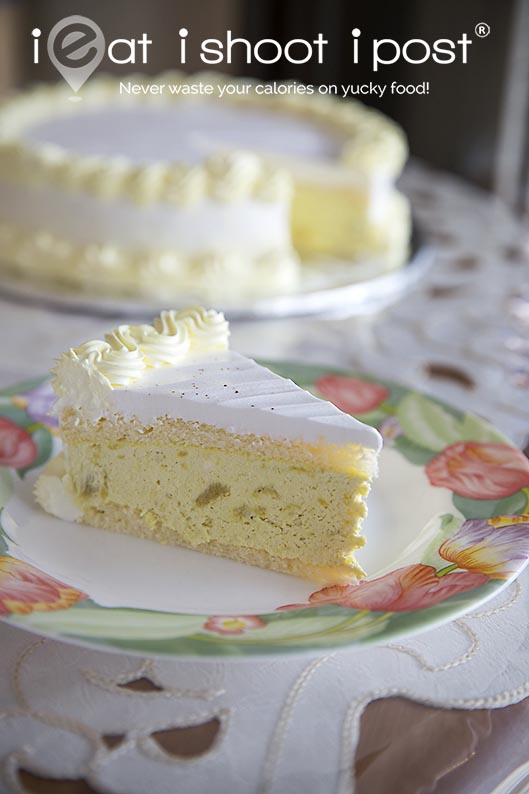 With Singapore progressing so rapidly in culinary sophistication, it is amazing to see Jane's Cake Station still holding its own with just its two signature cakes whose recipe hasn't been changed for ages!  But ask around about where to buy Singapore's best chocolate fudge or durian cake and Jane's Cake Station would invariably pop up.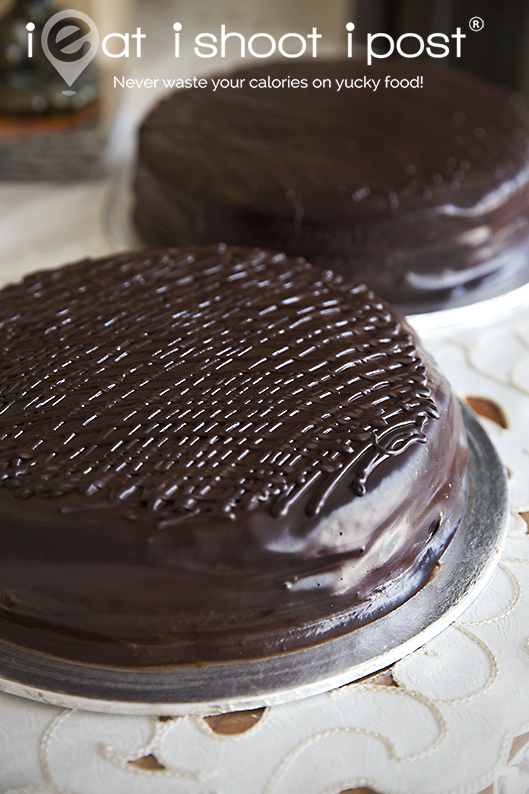 Now, let me just say from the outset that the cakes at Jane's are in no way as sophisticated as the new patisseries that have sprouted out all over town.  So please don't go all the way to Jalan Kayu expecting Valhorna Chocolate and Mao Shan Wang durians.   What you will find are old school cakes made with the same ordinary ingredients which they have been made with before the influx of all the gourmet ingredients which has recently flooded our island. Yet, there was something about the Chocolate Fudge Cake that has managed to find a special place in my gastronomic heart.  I must admit that my first impression when I took my first bite was that the cake was not chocolatey enough.  With all the fine chocolate establishments dishing out gourmet chocolates in Singapore, the chocolate fudge tasted like watered down coffee in comparison.  But, the moist texture and the smooth, light fudge has an endearing quality about it which really became even more appealing after I tasted the Awfully Chocolate version of the cake later that week.  The other factor which helped tip the scales to Jane's favour is the huge price difference.  Jane's 8 inch cake was $36 compared to $68 for the 8 inch at Awfully Chocolate's.  I am sure of course that the chocolate used at Awfully Chocolate was from some European estate so you are paying for the superior quality chocolate.  But as I said, my personal preference was for Jane's because it was light, moist and satisfying.  4.5/5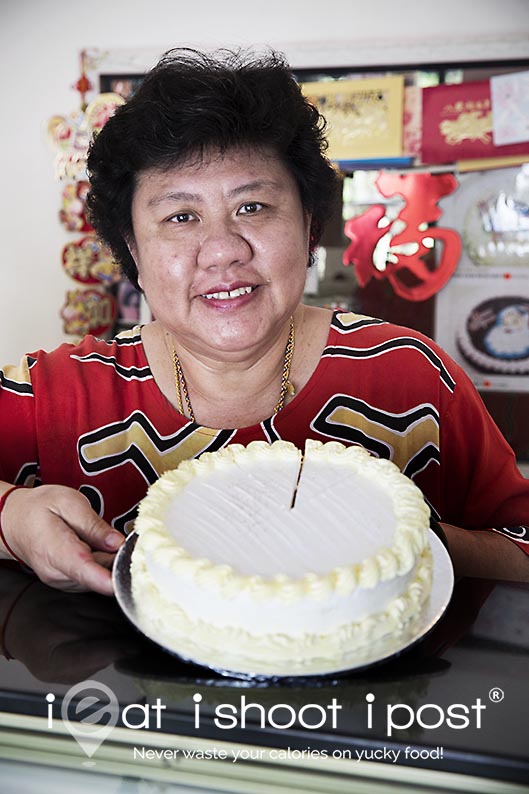 Jane started making durian cakes from home in the 80's when she was inspired by the durian cakes from Goodwood Park Hotel.  In those days, durian cakes were still a novelty and not as readily available as they are today.  Before long, she got so famous that she opened Jane's Cake Station where she has continued baking her durian cake. The chocolate fudge cake was added to the menu later on. I wasn't as taken with the durian cake as I was with the chocolate fudge.  I felt that the durian filling was a little too light and would have preferred a more robust and pungent durian filling.  However, the sponge was wonderfully light and moist even when it was straight out of the fridge. 4/5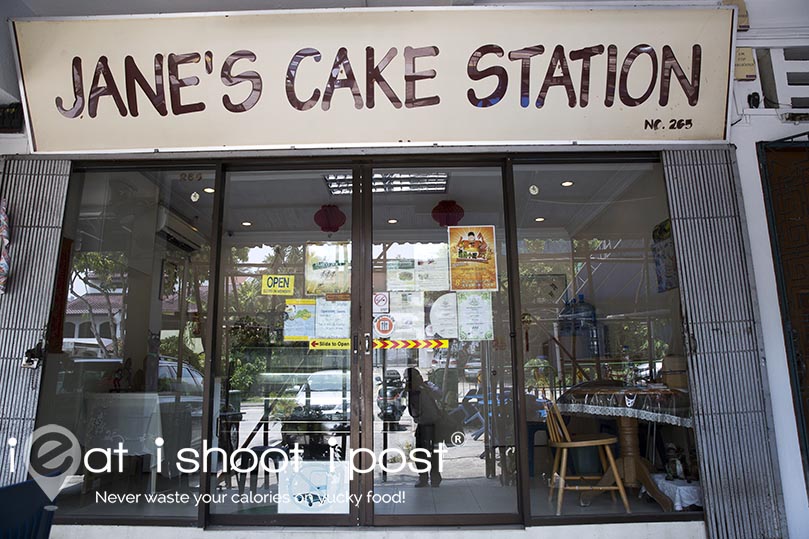 Conclusion
Not many cake shops can have the gumption of selling only two cakes.  The fact that Jane's has been able to do so for so long says something about the cakes here.  Their chocolate fudge cake is not only very good, it's great value too when compared to the competition.