This stall is closed.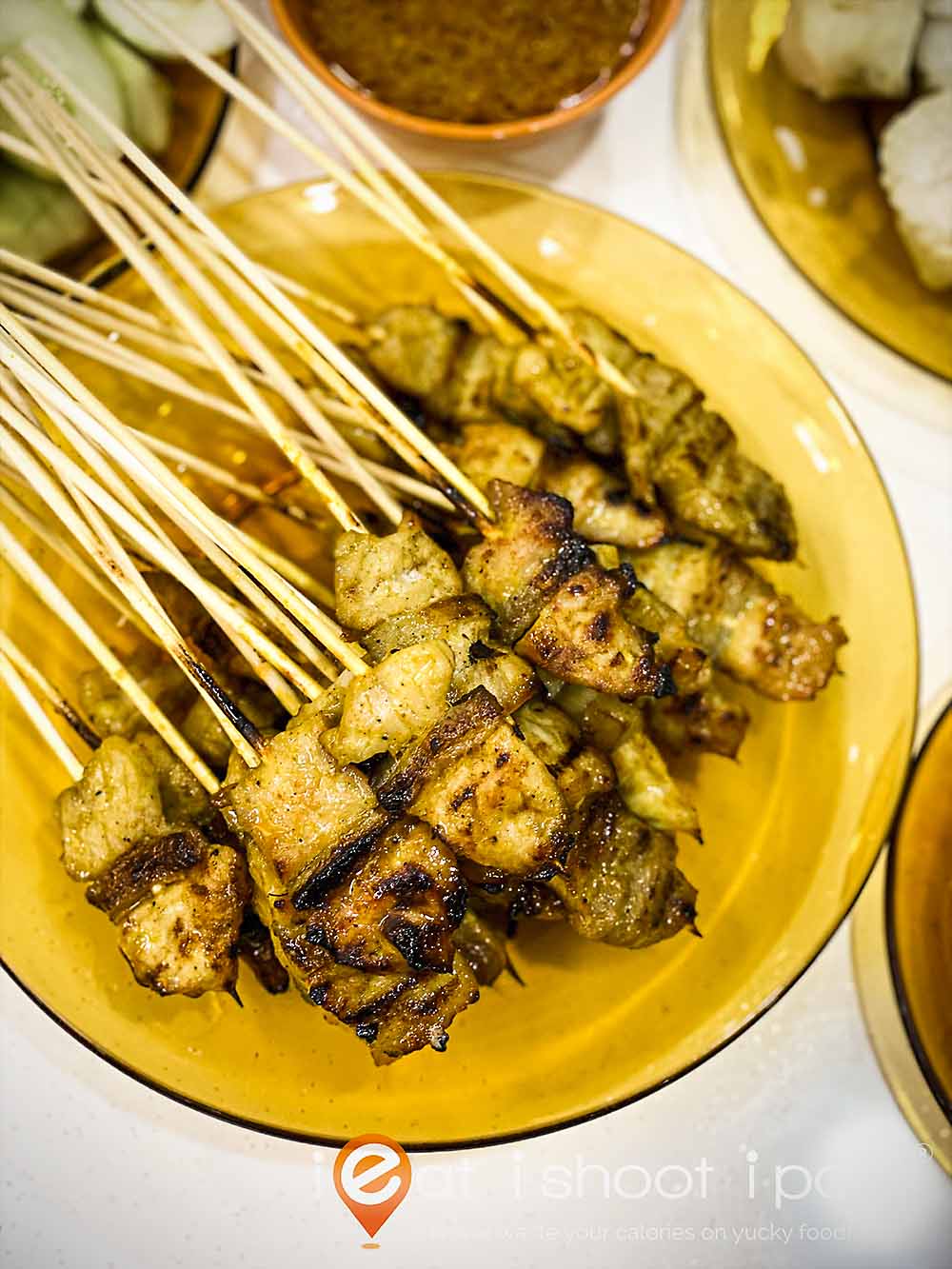 If you want to travel back in time to experience what it was like to eat satay in the past, then this is the time portal you are looking for!
Over at Night Hoover satay, not only is the taste still very old school, the prices have not changed since the 90's.  What's more, the old couple are still making all the satay and the gravy themselves! That's something you don't see much of nowadays.  Most satay sellers buy their satay from a handful of manufacturers.  As such to find a truly artisan satay is not so easy!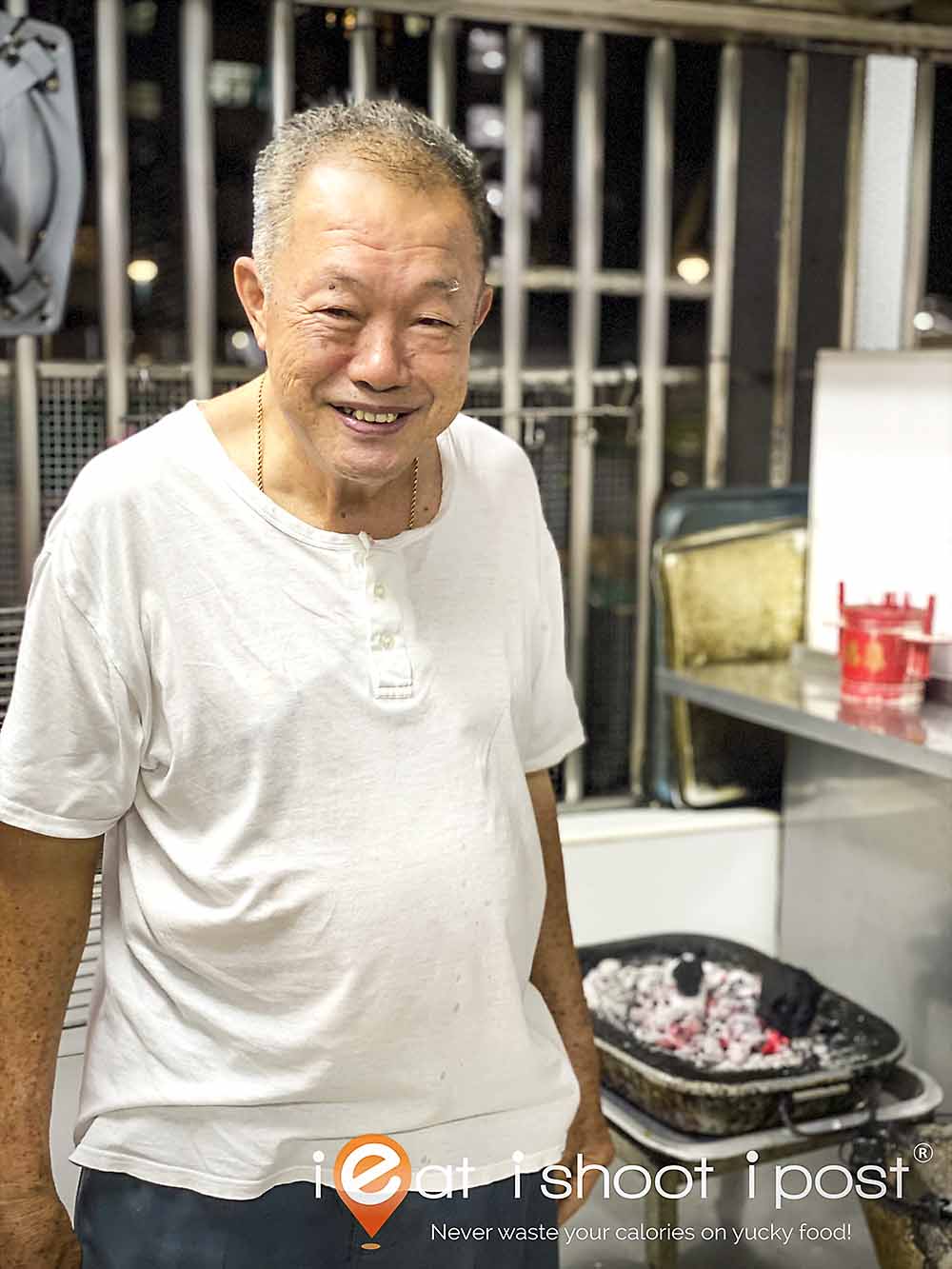 The man behind the satay is Mr Ho Ah Huat who started selling satay together with his four  brothers outside of the now defunct Hoover Cinema along Balestier road on 1 Mar, 1966.  He is probably the only hawker I know who can actually pin point an exact date that he entered the trade!    In those days, they used to sell their satay off a tricycle which is parked outside of the cinema and of course, they only sold satay and night, hence the name!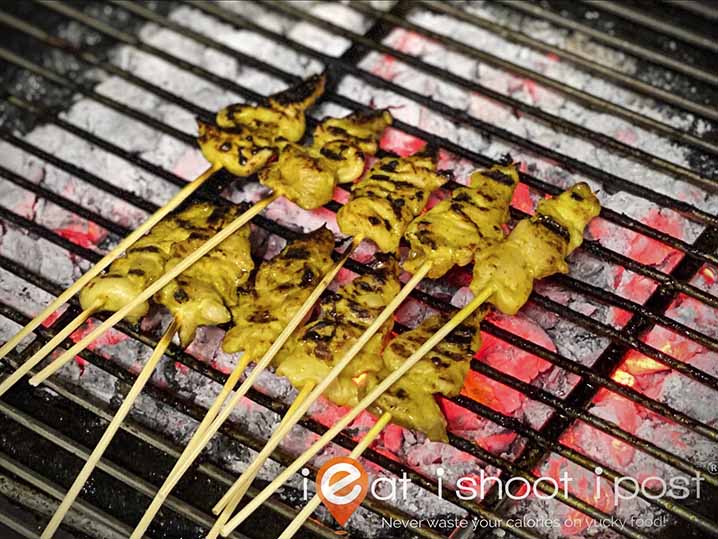 As I mentioned before, the satay is very old school.  Unlike our modern satay on which tends to be sweeter and have more spices, the satay here is more savoury than sweet and the spices are not as pronounced.  They are grilled over a charcoal stove which Mr Ho says is the same one that he used when he first started to sell satay!
The satay is not mind blowing especially if you are expecting something sweet. However, the hand sliced pork and the piece of fat in the middle is expertly grilled so that the piece of fat is nice and soft and charred.  At 30 cents a stick, you really can't complain too much.  They remind me more of the Malacca style satay where the savoury meat is contrasts with the sweet peanut sauce such that the salt hits the back of the palate first, before the sweetness of the sauce kicks in.   4/5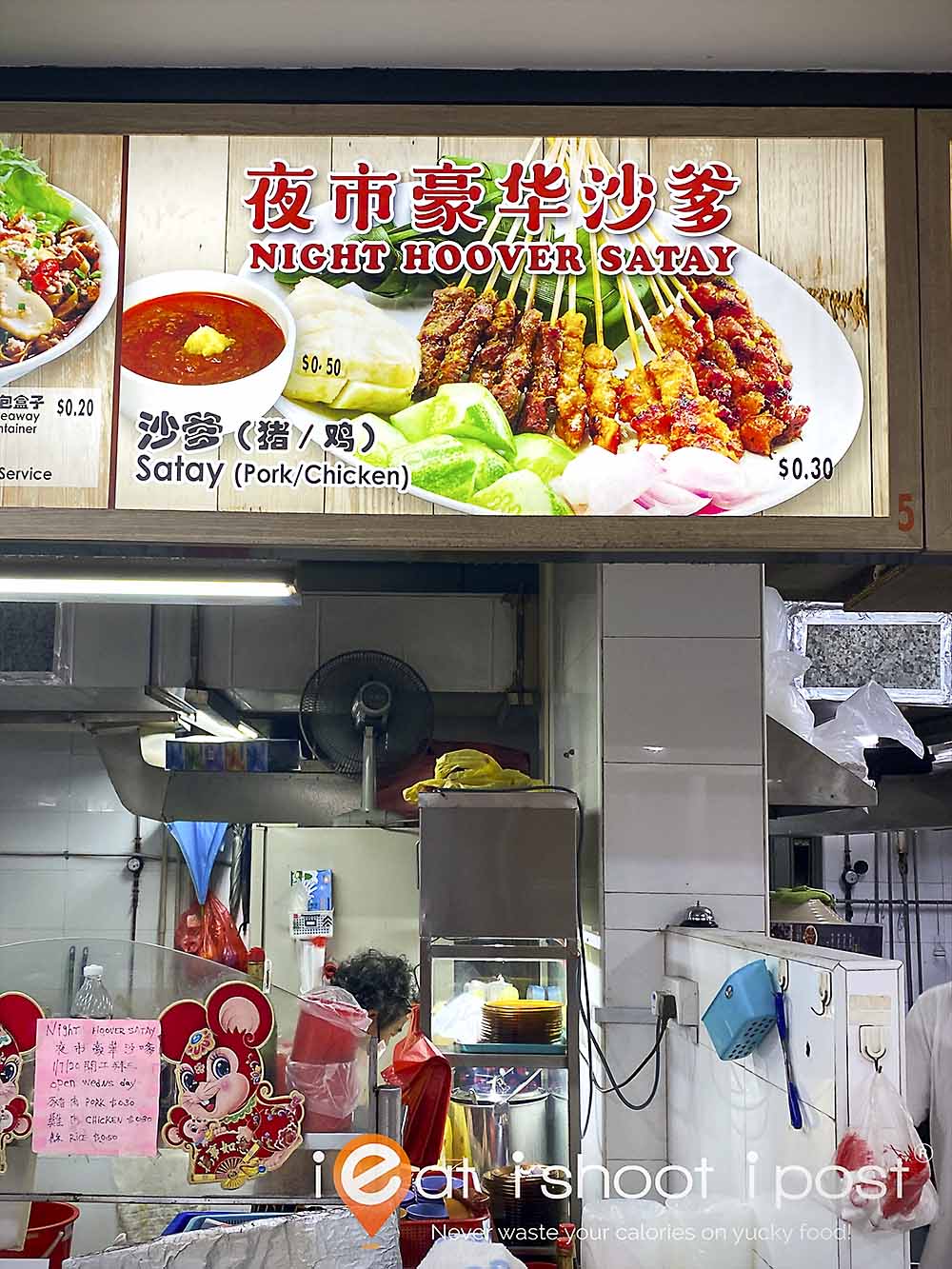 Conclusion
Old school satay at old school prices!