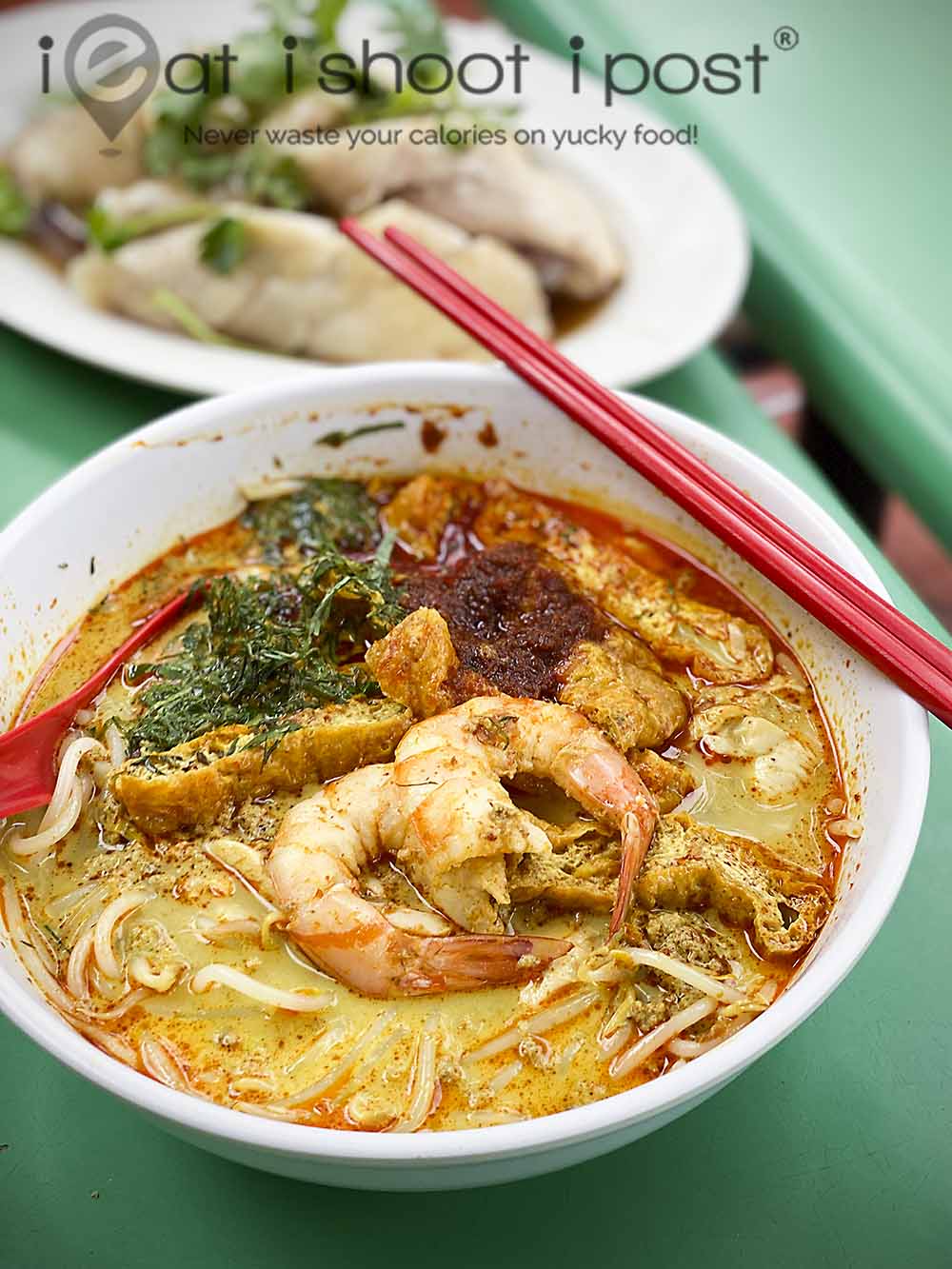 This particular laksa stall has been on my "to do" list ever since I wrote about the neighbouring Delicious Duck Noodles stall a decade years ago!  Somehow I just never got to it as they are usually sold out before I end my morning clinic.
The owner of the stall, Mr Yin Wei Chai, happens to be the younger brother of the owner of Delicious Duck Noodles.  His sister started serving duck noodles since 1969.  At the time he was still helping his father sell poultry in the adjacent wet market.  It was not until the 90's that he started selling laksa!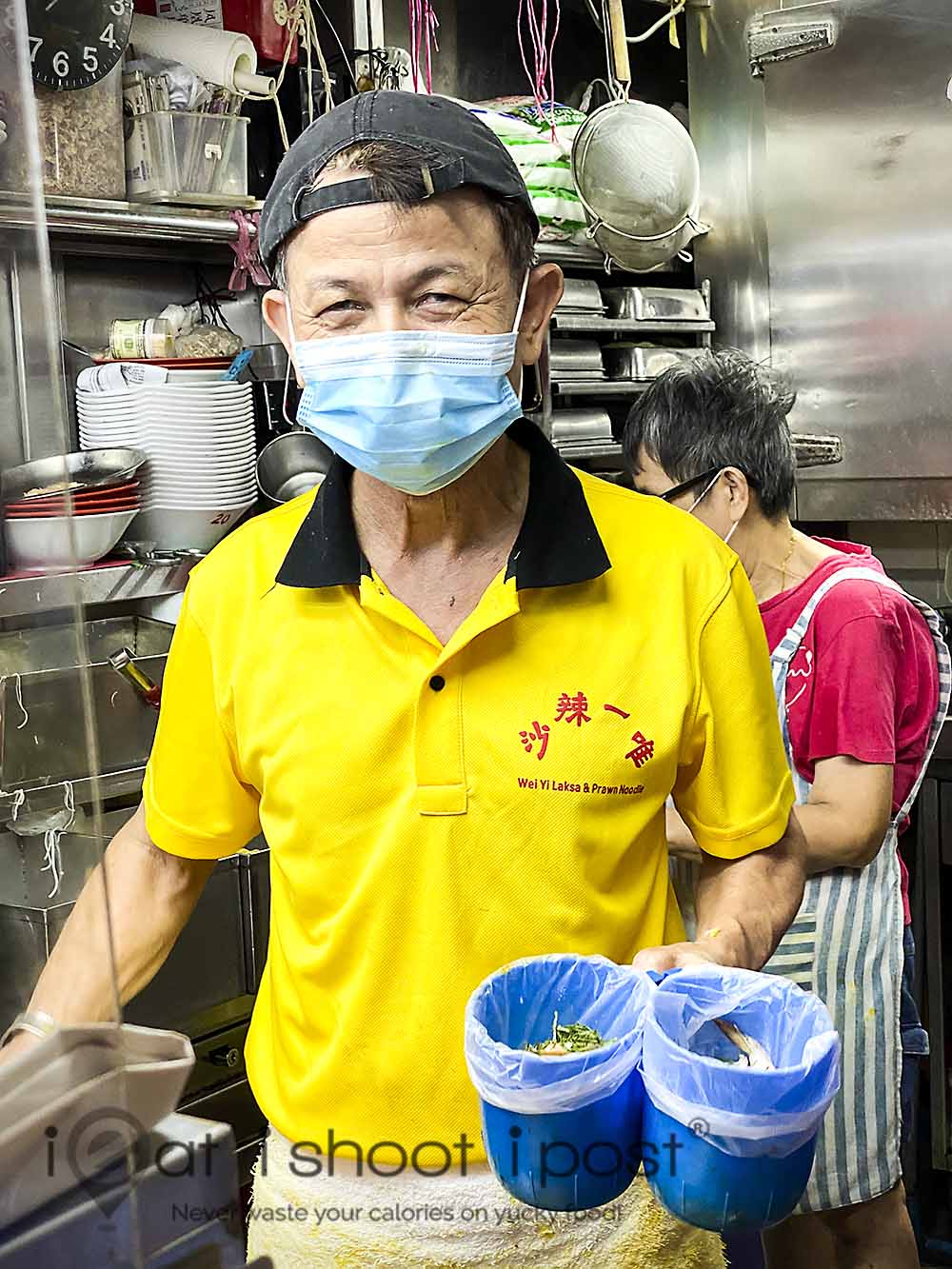 This laksa stall attracts the longest queue amongst all the stalls at the food centre! 
The gravy is light and flavourful and is the type you can drink a whole bowl of without feeling jerlak for the whole day! Mr Yin explains that one of the most important components of laksa is the coconut milk and he is very particular about the quality of the coconut milk that he uses for the laksa.
"You know you have a good laksa when most people finish all the soup in the bowl!" he tells me.  "To do that, you really need to source  a coconut milk such that it isn't too thick but still very fragrant!"
The laksa is very good, it is fragrant but mild enough that you can drink the soup.  It doesn't have that typical Katong laksa flavour that I personally prefer but it is still quite mooreish and I found myself finishing the whole bowl and feeling quite satified but not bloated! 
4.25/5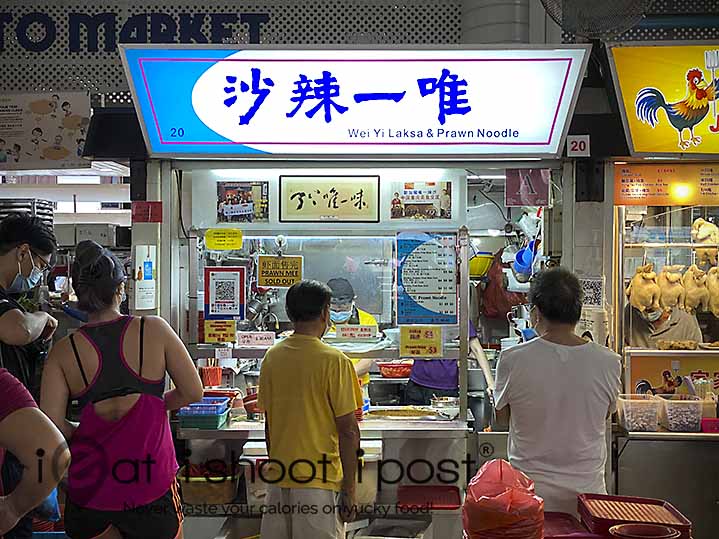 Conclusion
With Tanglin Halt undergoing the Selective En Block Redevelopment Scheme, our laksa hawker might just retire when the time comes for the market to be demolished!  So don't wait too long to head down to Tanglin Halt to try this!