This cafe is closed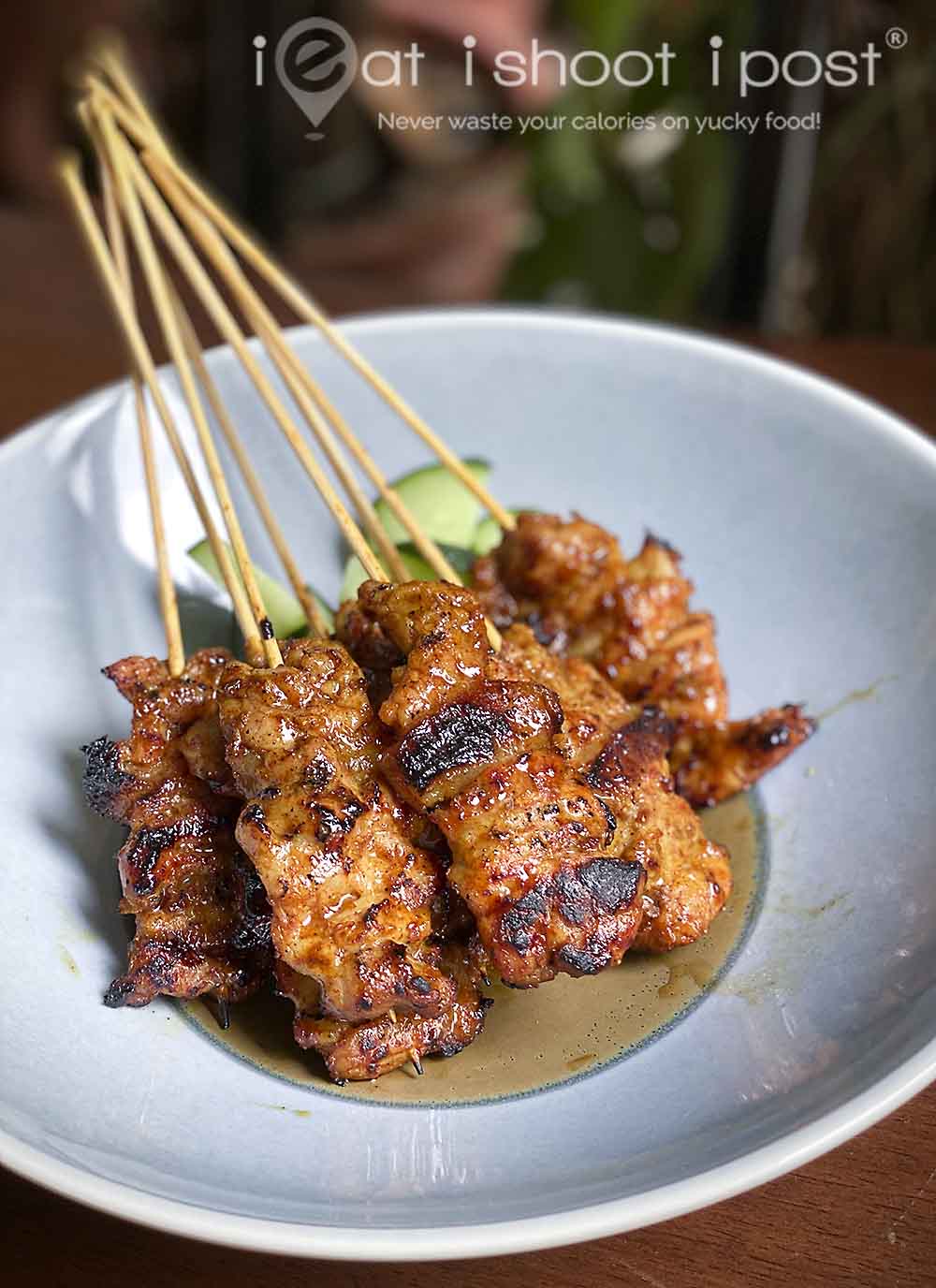 This is a story that I have waited 9 years to write!
The first time I tasted Ah Pui's satay was back in 2012. It was a surreal experience. I still remember it was a Sunday morning and as per instructions, we were all waiting at Old Tiong Bahru Bak Kut Teh for Ah Pui's iconic pushcart to appear. When it finally did, the scene was like that of a flash mob. People scattered around the coffeeshop suddenly rose to their feet and still others appeared out of nowhere to descend upon Ah Pui and his rickety pushcart! You could almost hear the singing! Thankfully, it was an orderly mob. People weren't exactly running, but you could tell that everyone wanted to get to the front of the queue without appearing too desperate.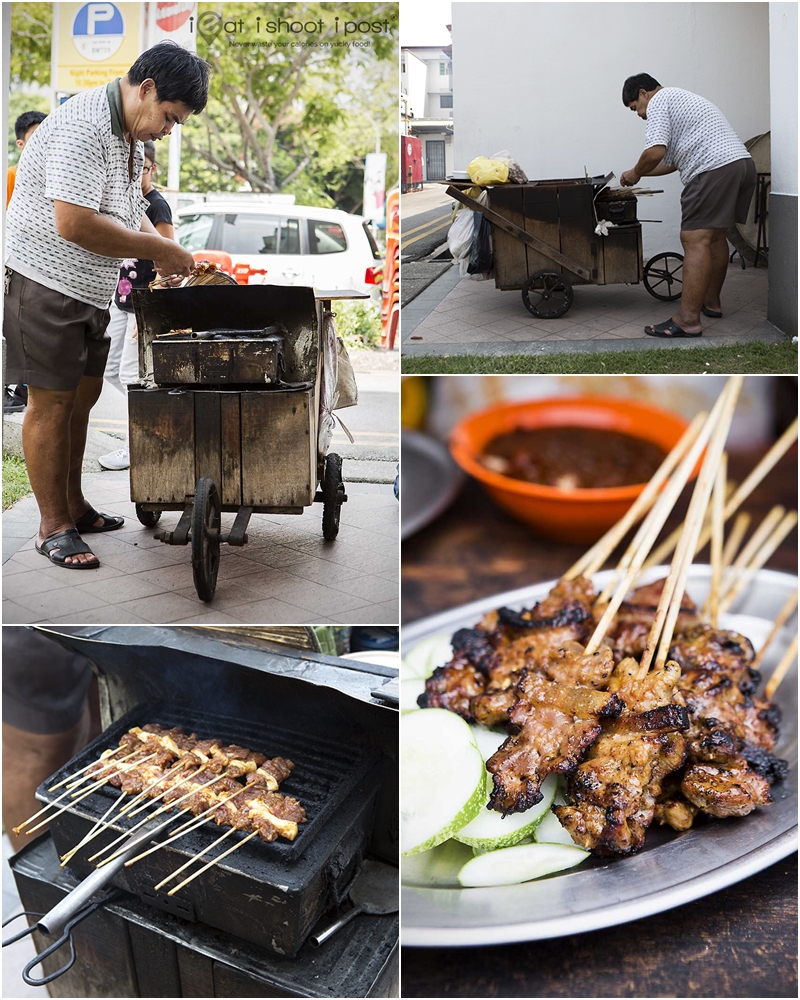 The whole idea that there can still be an illicit hawker peddling food off a pushcart in Singapore is nothing short of incredulous. Just catching the sight of him felt as if you had just spotted the last dodo bird in existence. How Ah Pui managed to still stay in business long after the "Dae Gu" (NEA officers) had all but exterminated the street side hawkers boggles the mind! But there he was, nonchalantly grilling his illicit skewers from the back of his cart!
This was one of the very few occasions that I was challenged with the food blogger's dilemma. This was the type of story that is begging to be told! But, alerting the authorities to Ah Pui's existence would certainly hasten his closure. Even if they had decided to "close one eye" due to extenuating circumstances, the exposure on social media would certainly compel them to take action! So, with reluctant resolve, I simply archived the photos and kept mum about him. It was one of those times when I eat, I shoot but I no post!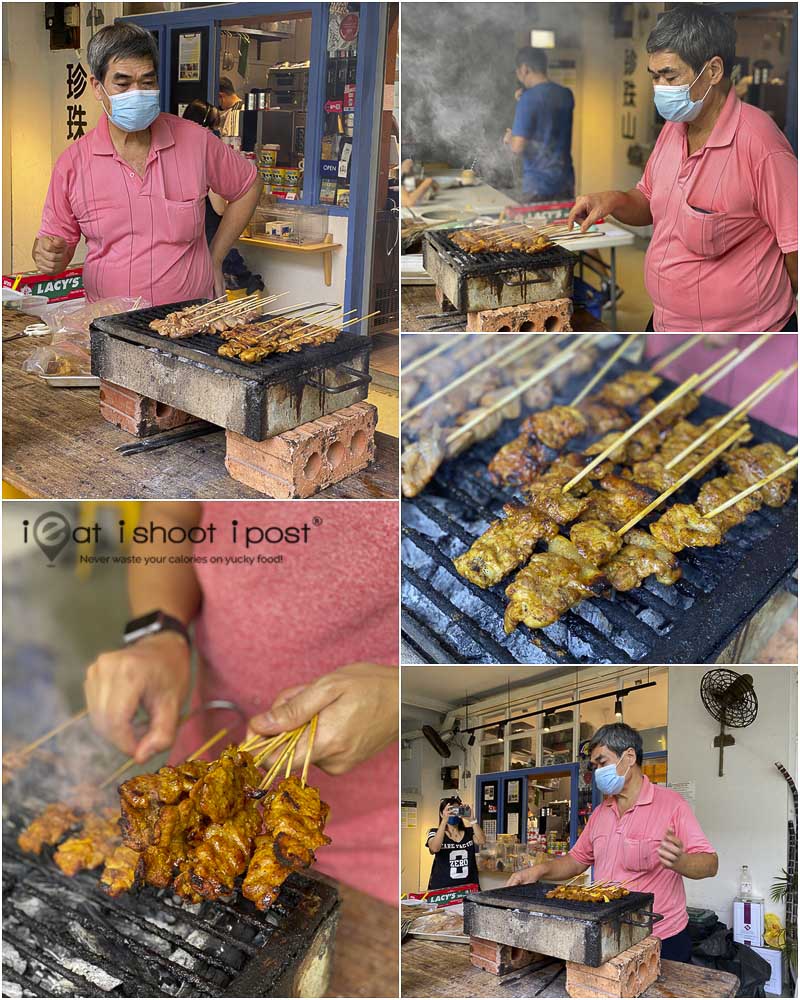 Finally, after almost a decade of bottling up the excitement, I can officially announce that Ah Pui is now selling his satay legitimately at Pearl's Hill Cafe!
But before you all get too excited about it, his satay remains as elusive as ever, because the waiting list is now 6 months long! Ah Pui still insists on making his satay the way his master did, back when he first became his disciple at the age of 11. Now at 63, Mr Ang Boon Ee still slices and skewers the meat by hand. That means that there is a limit to the number of satay sticks that he can produce every day.
Mr Ang is still quite the reclusive and you can hardly get him to talk much. He only turns up on Saturdays to grill the satay. The rest of the week is spent at the central kitchen where he supervises the making of the satay.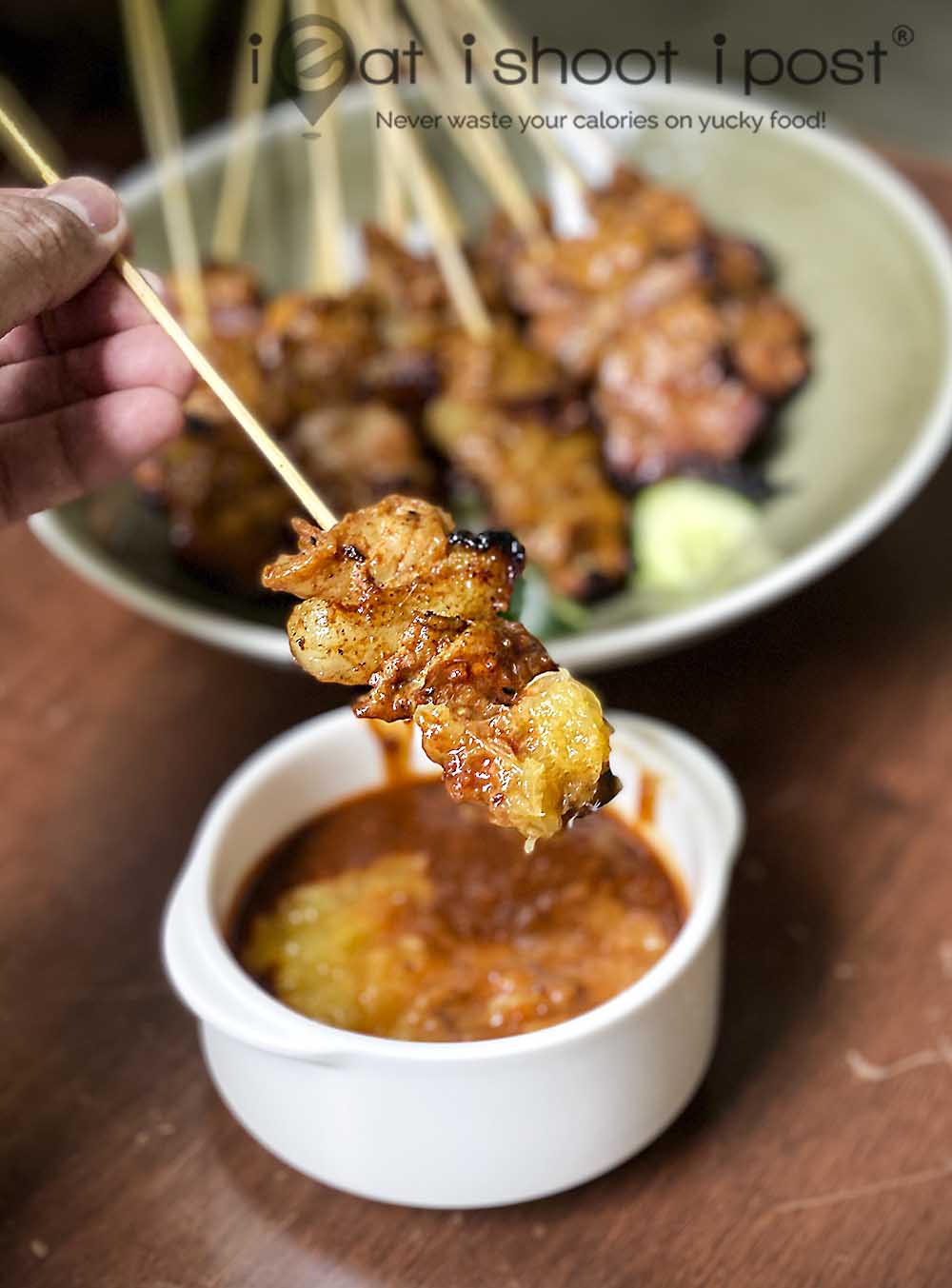 The satays are very distinctive. Unlike other satays which are rectangular in shape. Ah Puis are pear shaped with an extra long piece of fat near the base of the satay. That is his trademark and is supposed to reflect his own bodyshape! The meat is also sliced thicker such they are at least 30% larger than your normal satay sticks, so the texture and juiciness of the satay is very different from other stalls.
The marinade is also very distinct but I'd have to admit that it fell just short of an epiphany. Ah Pui's gravy is also quite different, being more tart and less peanutty than other stalls. A lot of attention is placed on the pineapple puree which is freshly grated by hand and it's zing really helps to lift the flavours and cut through the fat! Overall, very good, though with all the hype and the long waiting list, I had expected to give them a 4.75, but it just didn't quite reach that crescendo for me. Still it's a satay with a great legacy which every self proclaimed satay lover must make a pilgrimage to experience at least once a lifetime. 4.5/5
Price:
$9 for 10 sticks
NOTE:
If you wish to try the pork satay, you will need to reserve your satay through Whatsapp 97489904. As of now, the reservations are backed up to Oct 2021.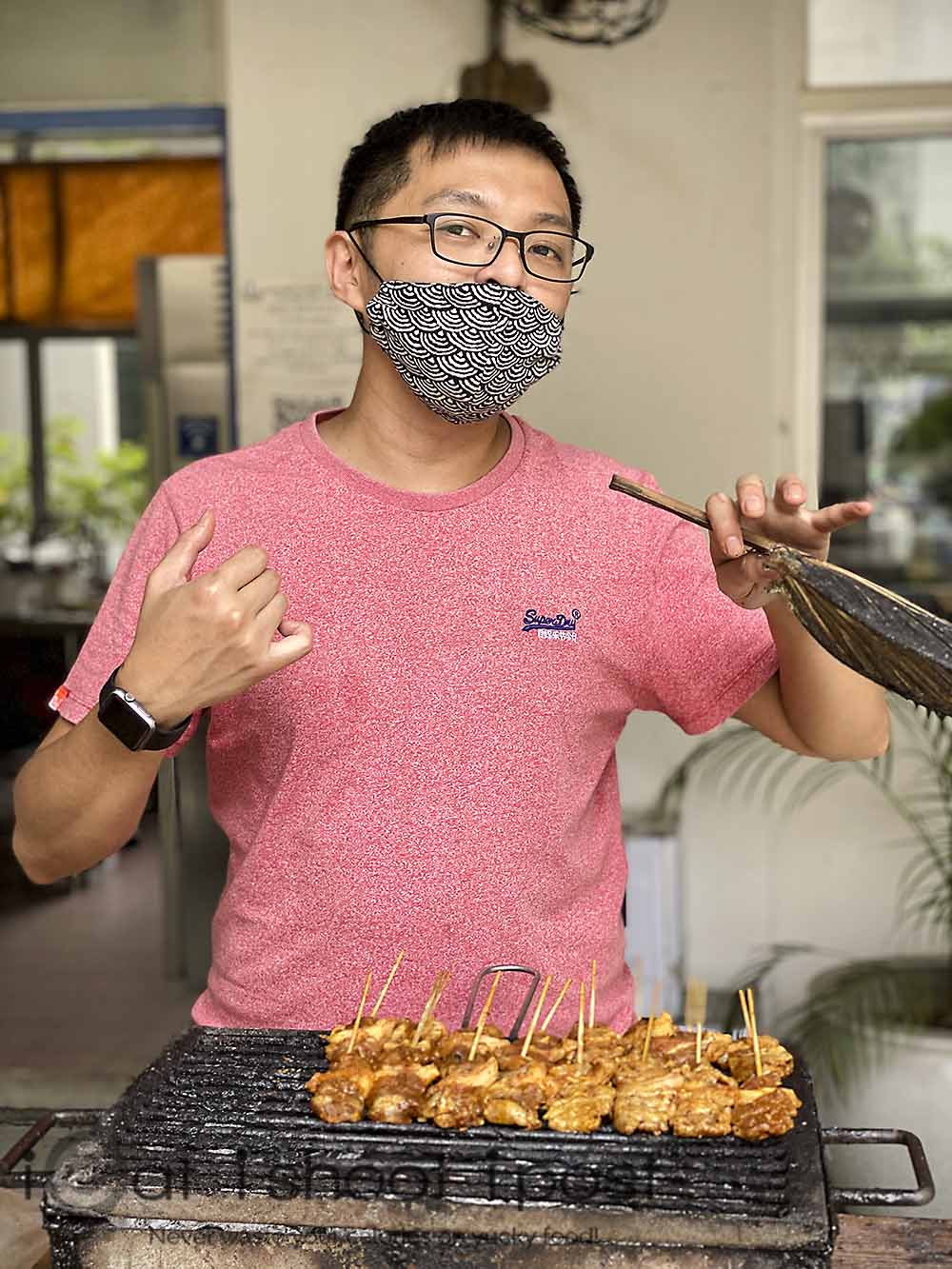 The person we all have to thank for bringing Ah Pui's Satay back is ex-constable Ben Tan. Ben had been a long time fan of Ah Pui and when he and his two friends decided to open a Cafe, he simply asked Ah Pui if he would like to sell his satay there! Ah Pui agreed to take him as his disciple and was made a partner at the cafe!
Pork Satay (Grilled by Ben)
According to Ben, learning the art of satay from Ah Pui is very much like the cliche kung fu master/disciple thing. He has to learn by through observation and osmosis rather than direct instruction. That was how Ah Pui learnt it from his master. Ben's taking everything in his stride and slowly smoking his way to becoming a grill master. There is still a discernable difference between the satay grilled by Master and disciple, though. Ah Pui's tend to be a little more charred as you can see from the photos above.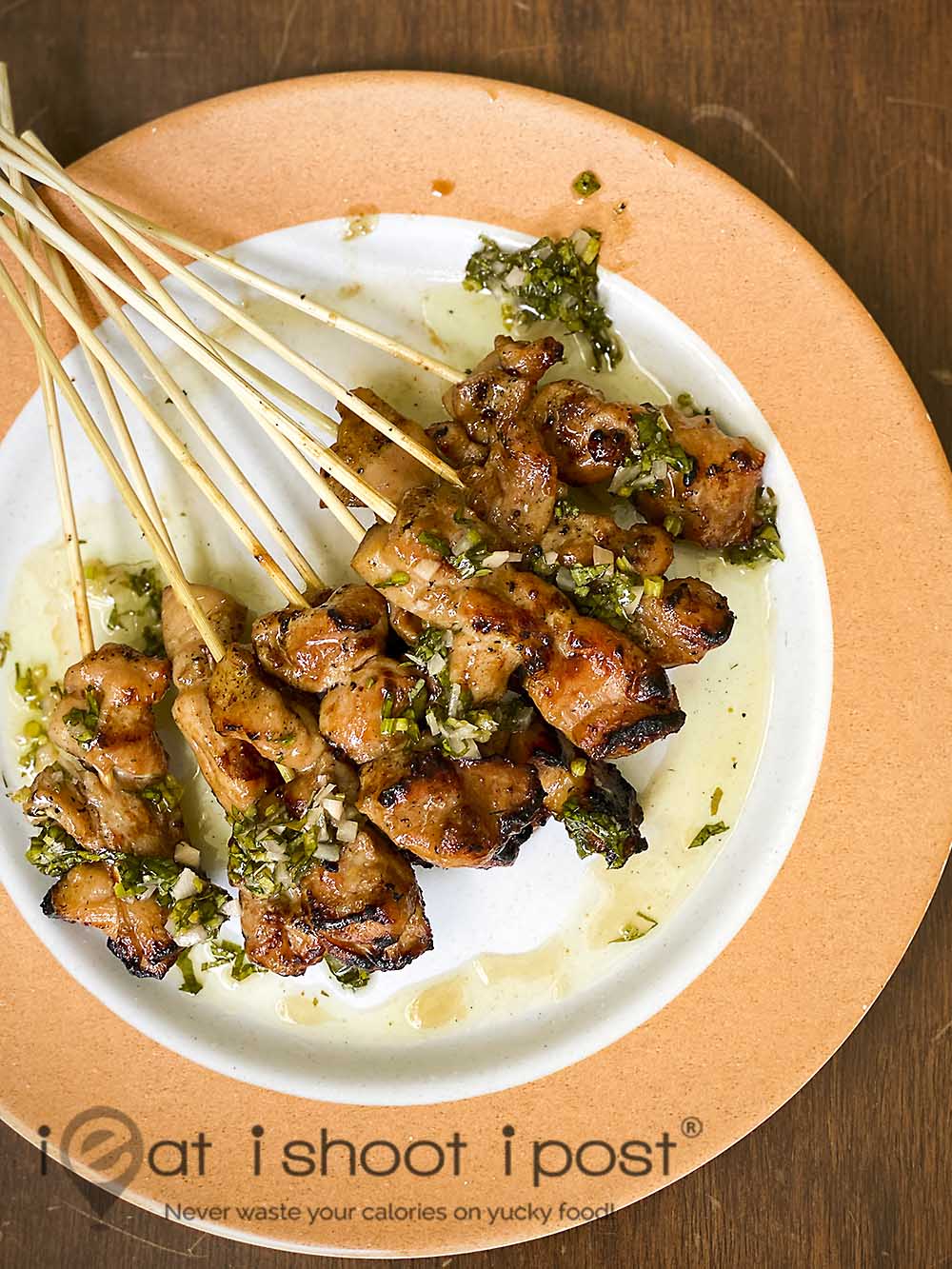 They also serve chicken skewers which they are very careful to state that they are not satay but are a Spanish-South American inspired chicken skewer which they call "Pincho Chicken". The grilled chicken thigh meat is served with a topping of chimichurri sauce. They are quite nice and sort of grows on you. There is no waiting list for these, so you can just rock up and order them! 4/5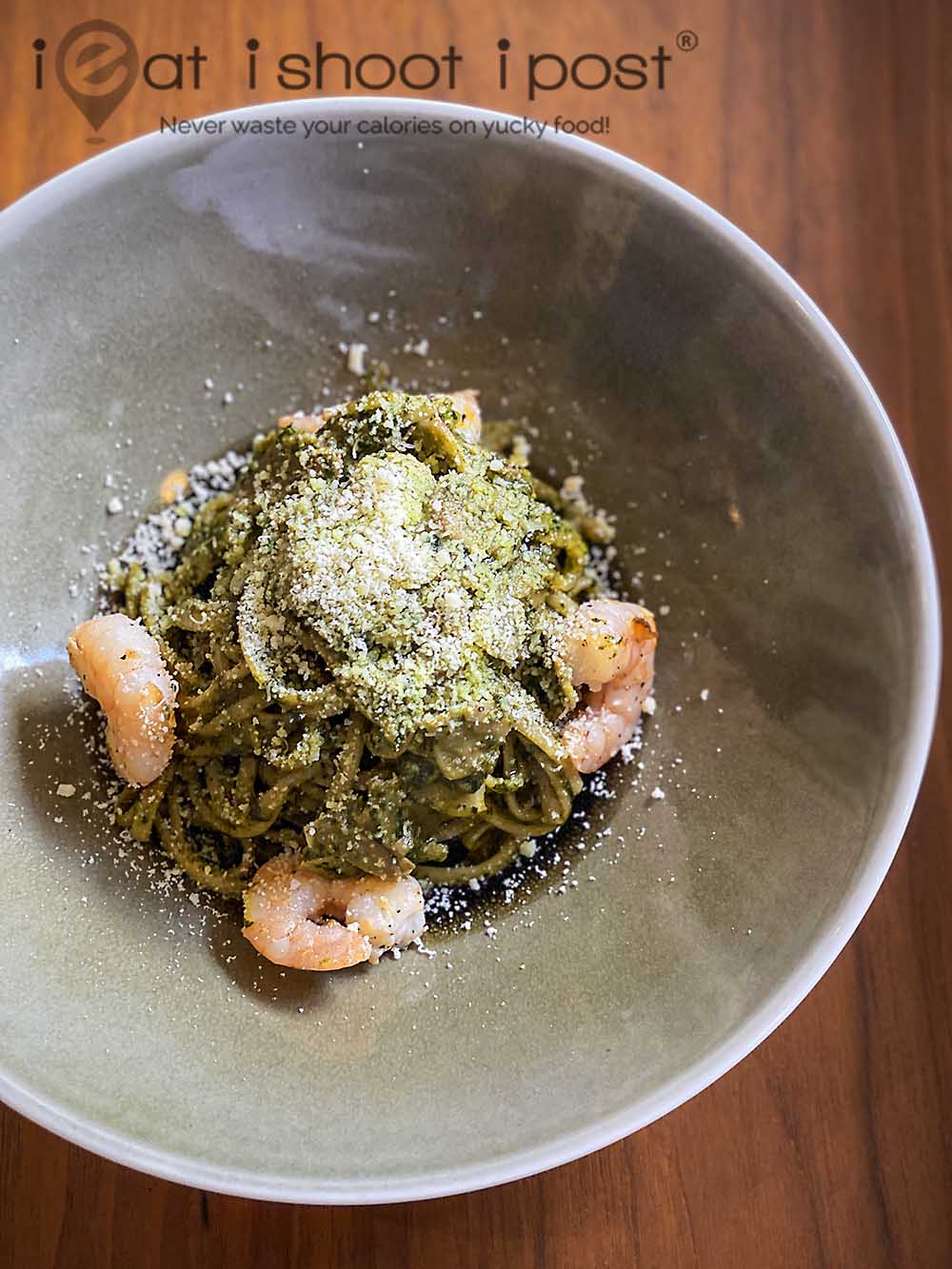 Ben's two other partners are Maurice, who specializes in the coffee and drinks and ex-Les Amis chef, Sebastian, who does the pastas. Each of them will focus on their own area of expertise. Sebastian does some very good pasta dishes like the seafood pesto pasta which is worth a ordering as a side dish to accompany the satays! 4/5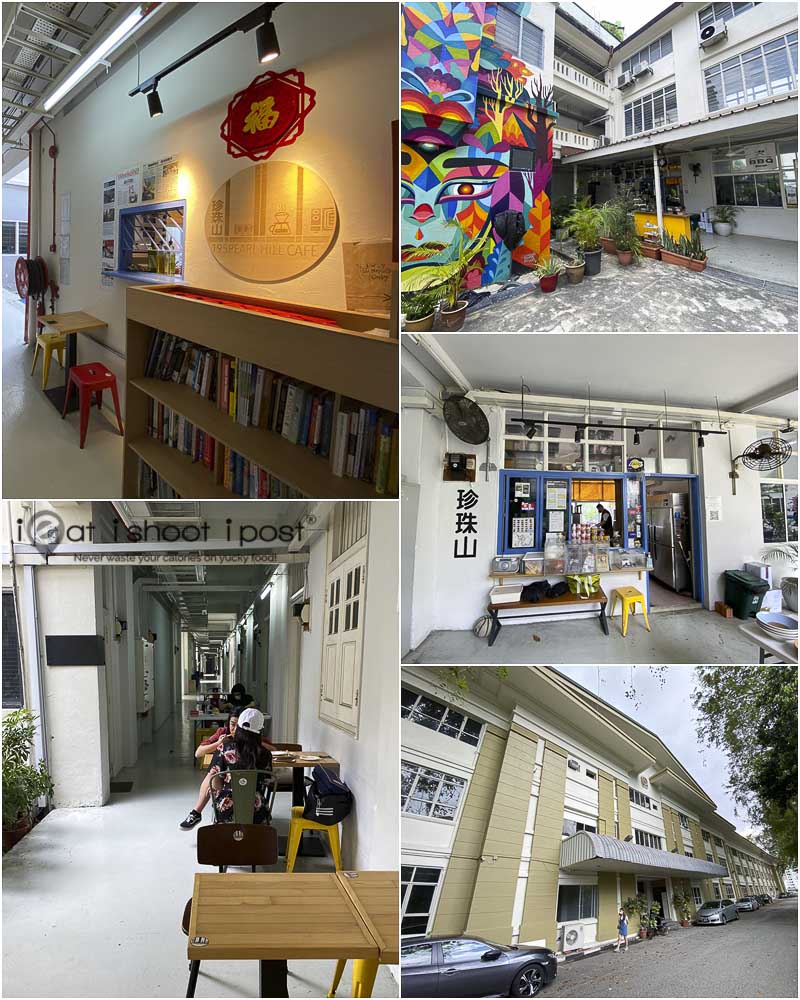 The cafe itself has that old school vibes being located in Pearl's Hill Upper Barracks. This is heritage building which used to house the Combined Operations Headquarters which was a bomb-proof bunker which served as the nerve centre for police communications during times of crisis like the Chinese Middle School Riots of 1956.
In case you are interested to tour the Combined Operations HQ, you can sign up here.
Conclusion
This Satay is as legendary as hawker legends gets! Better book yours right away as the waiting list is getting so long that there is probably an emerging black market for them!
Update 3 Aug 2021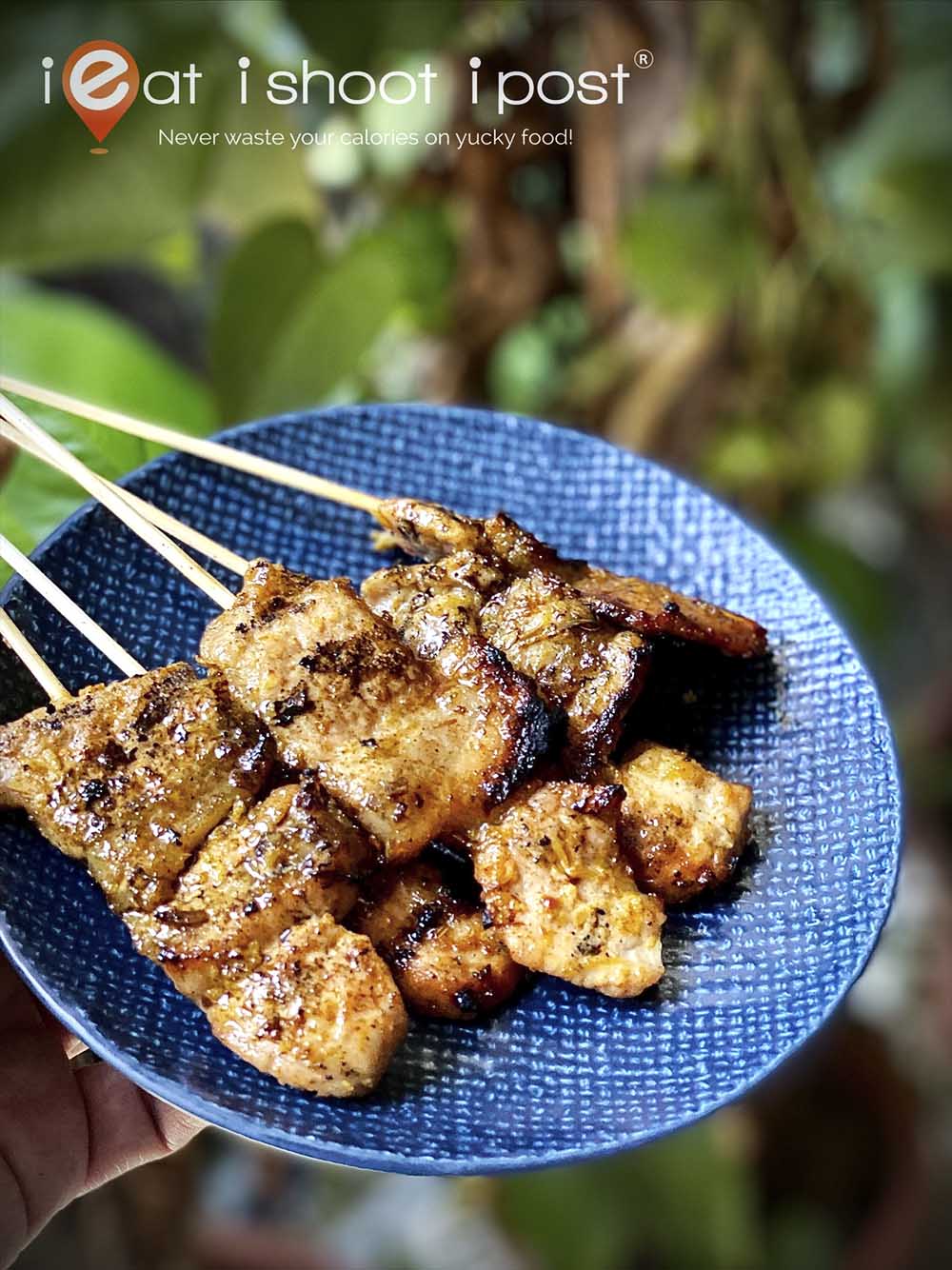 Although Ah Pui left Pearl's Hill cafe earlier this year to start his own restaurant, his style of satay continues to be served at Pearl's Hill Cafe. Ben has been working hard to improve on the quality of the satay. He has since switched from using frozen pork to fresh "bu jian tian" or the "Ascella cut" as Ben calls it, which is a cut of meat that has a lovely balance of fat and lean. Our main gripe with Ah Pui satay the last time was that the meat was a tad dry. But with the switch to this cut of meat, satay is now nice and juicy! Ben is continuing to experiment with other pork like Iberico pork as well as other cuts, so do keep watching this space! The ultimate pork satay shouldn't be too far off!