Updated 26 Mar 2021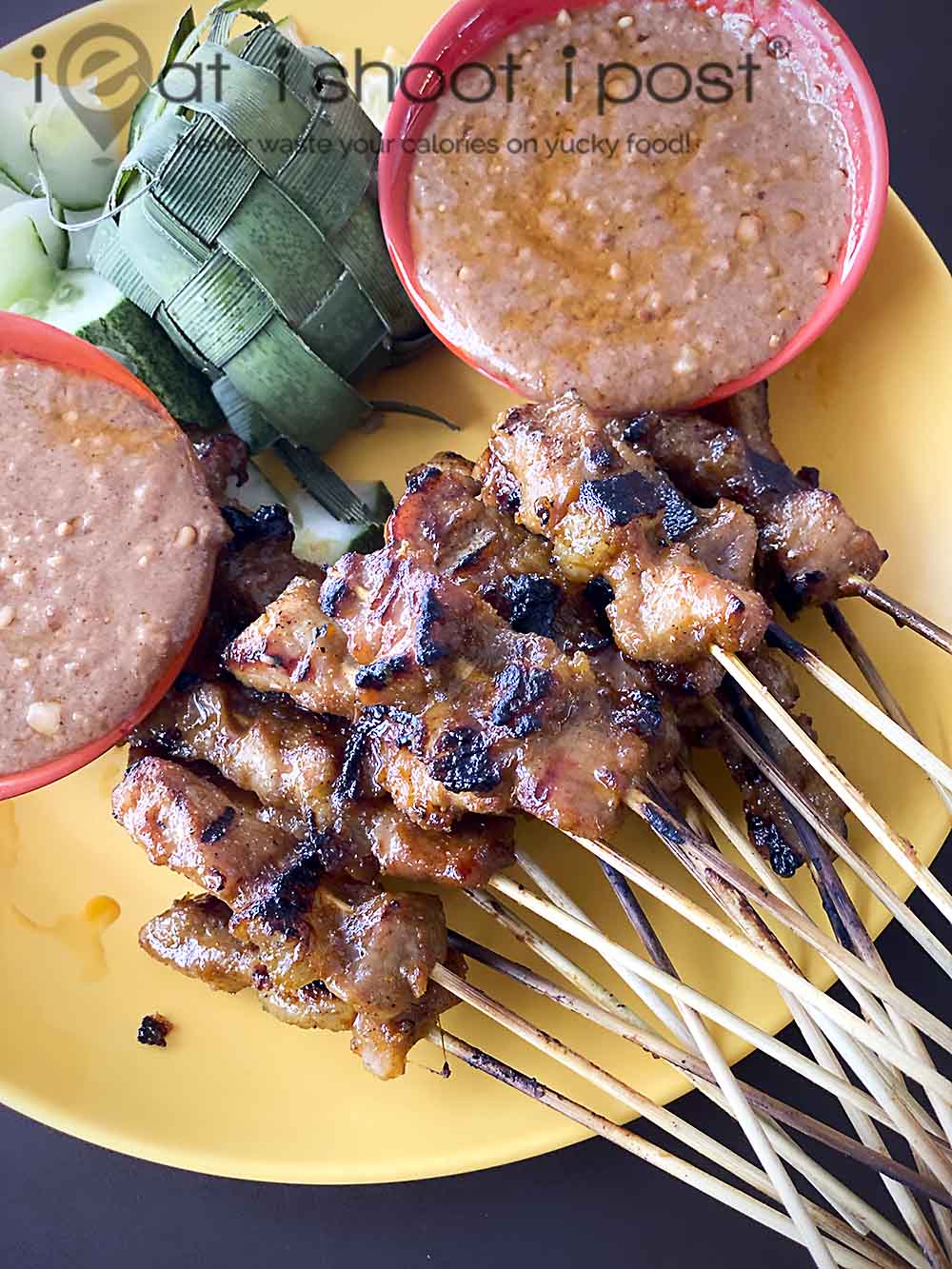 When I last wrote about Chai Ho Satay in 2013, the satays were going for 38 cents each! They have since increased to 50 cents but are still one of cheapest satays you can find! Not only are they cheap, I think the satays are actually better than the last time as well! It could be that our 2nd generation hawker, James Zhang has had 8 more years to hone his grilling skills. The meat is tender and fragrant and most importantly, the piece of fat is nicely charred and bursts in your mouth to cover your palate with that wonder pork aroma! Now that is what pork satay is all about! Best of all, at 50 cents, it is one of the cheapest satay available!  The peanut sauce is good but doesn't quite have that kick and they don't provide any pineapple puree. Even then, my daughter Megan and I did find ourselves back at the stall to enjoy the satay within 2 weeks.  As such we've given it a rating of 4.5/5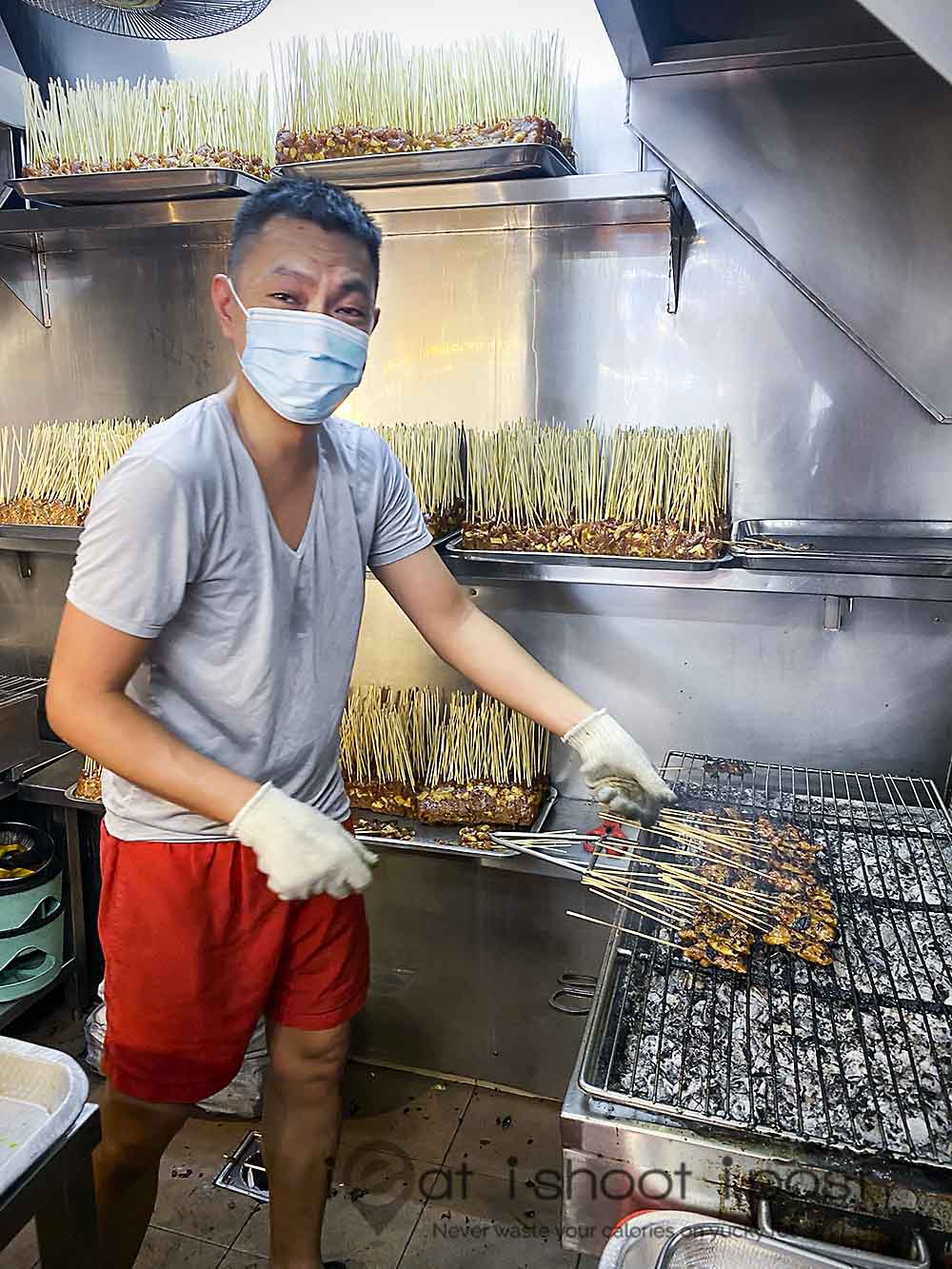 James started working at the stall 17 years ago right after NS. The stall itself started when Clementi market first opened some 40 years ago. They actually started with only bak kwa but soon added satay to the offering. James tells me that they they use a Malay style marinade, so even though they do sell pork satay, it isn't strictly a Hainanese style satay, which is why they don't add the pineapple puree to the gravy.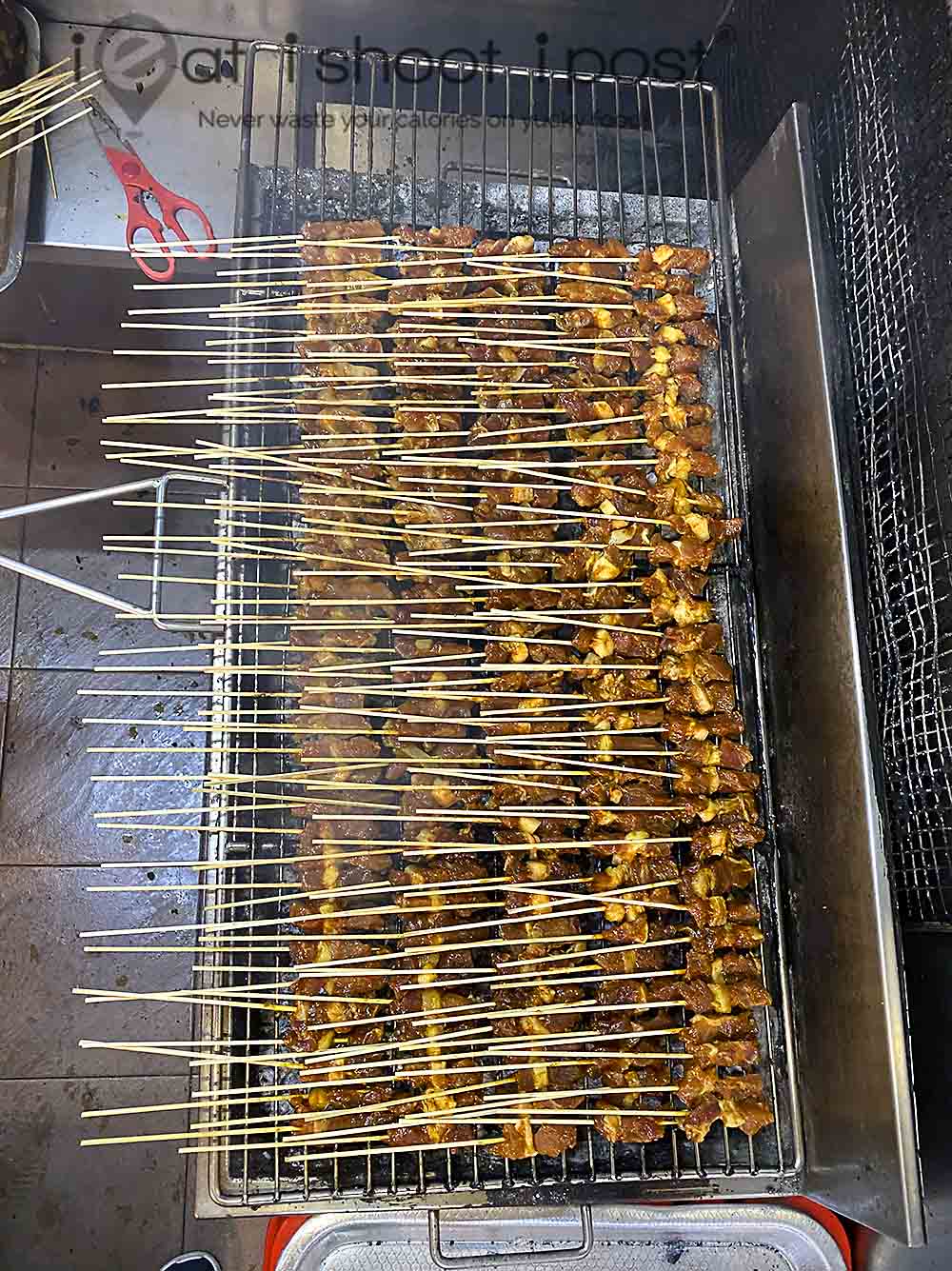 This is one of the few stalls that claim that they are still making their own satay and peanut sauce.  They only operate one stall and have no plans to franchise or expand as they are very contented just to focus on providing the best satay for their customers. Now, this type of artisan attitude is what makes our hawker culture so special. I think too many next generation hawkers nowadays are too focussed on expanding quickly and not being able to maintain food quality. Hopefully, they can learn from the example of Chai Ho and just focus on perfecting their craft! Looking at their perpetual queue, I think it can still be a lucrative business model!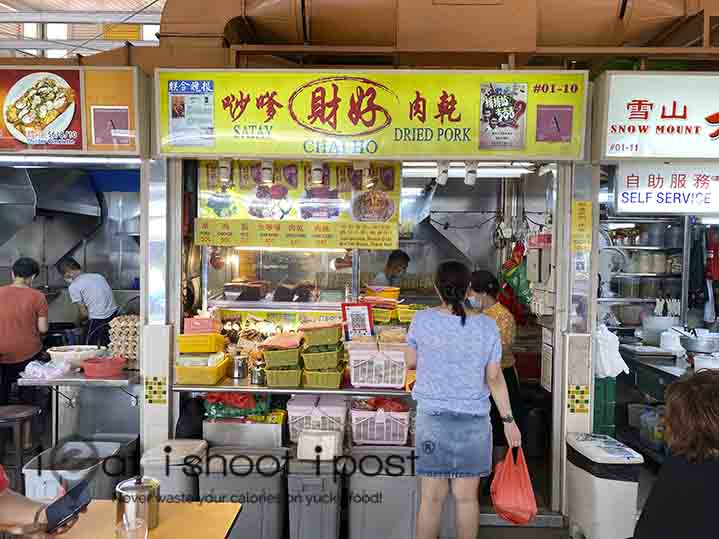 Conclusion
One of the best and certainly one of the cheapest satay around!
Previous Post Published 23 Aug 2013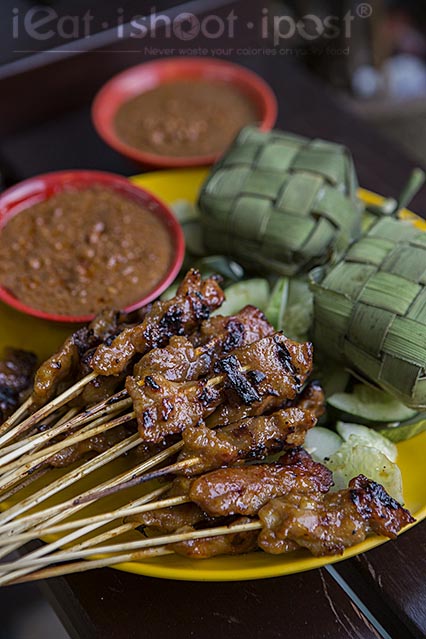 I have always loved satay. As a kid, satay was the easiest, tastiest thing to eat. In those days, it seemed to be a regular feature at every coffeeshop you visit. So, aside from selling kopi and teh, each coffeeshop would make their own pau and there will be someone grilling satay along the pathway outside the coffeeshop. That was at least how I saw the world as a kid.
It seems to me that Satay has seen better days. I think it must have peaked in popularity during the days of Satay Club at the Esplanade. Nowadays most of the stalls don't make their own satay anymore, but buy them from a supplier instead. There are a few reasons for this. Firstly, it is much easier for the satay man as he does not have to go through the trouble of making his own satays. But more significantly, our local authorities make it very hard for anyone who wishes to make their own food. A lot of hawkers I spoke to tell me about the strict guidelines on food production. So much so that if you wish to make your own stuff, you need to invest in a central kitchen. Now, I can understand the importance of food safety issues but I think it can be done in a way that still encourages our hawkers to make their own food. With increasing rental costs, it will just mean that there will be less and less hawkers making their own stuff and just re-selling factory made food and that is not good news for all of us!
One hawker who has invested in a central kitchen is Chai Ho Satay. One look at the snaking queue outside their stall and you can understand how they can afford to do so. I was there at 6pm and there were already 30 people waiting in line! Aside from making satay, the central kitchen is also used to make their Bak Kwa which is just as popular especially during Chinese New Year. This is the busiest satay stall I have ever come across. They have two BBQ grill going at full steam (or more accurately, full smoke), churning out Pork Satay on one side and Chicken Satay on the other. It really is the busiest satay stall I have seen in Singapore!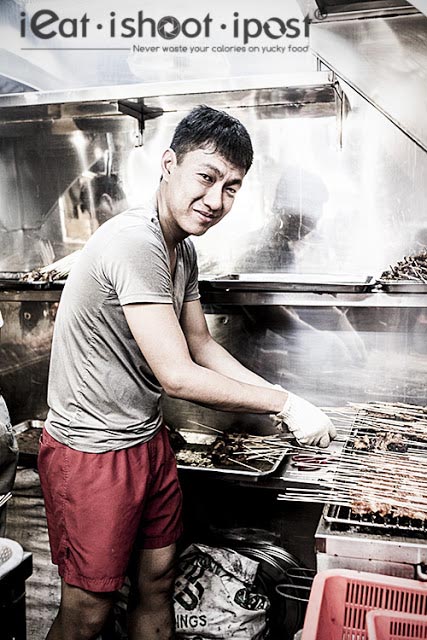 Now, you are probably wondering why the long queue? Well, it's very simple. The Satays are "Cheap and Good". At 38cents per stick, they are the cheapest satay you can find anywhere in Singapore. And they are reasonably good too. The meat is well marinated and BBQed over a charcoal fire till bits of the fat is charred. They can be a little inconsistent though, some sticks might be a little overdone such that the meat is a little tough and dry and some sticks might be a bit too charred but overall it is a good.
The peanut gravy is good too but lacks the pineapple puree which we all look for in Hainanese style satay. However, what I like is that it is chock full of fragrant peanuts and it doesn't come with a layer of oil, so you don't feel too guilty dipping your stick of satay in it. It is also not overly spicy such that my kids would eat it. However, you have to be careful because it is so full of peanuts that you will tend to scoop up a good amount of it with every stick and it really fills you up quickly.
Between the chicken and the pork, I prefer the pork because of the piece of crunchy, sweet fat in between the lean meat. This is of course something that you can't over indulge in, but I cannot imagine Hainanese satay with just the lean meat. Even if you do avoid eating the piece of fat, it does help to baste the meat during the cooking process so that it remains nice and moist. 4/5

Conclusion
Cheap and good so be prepared to wait! Not the ultimate Hainanese Satay experience, but certainly good enough to expend a few calories on.