Updated: 16 Jul 2021
The stall is currently closed.  Unfortunately Uncle had a stroke.  Please pray for his quick recovery.
My last post on Chuan Kee was back in 2007 when I just started blogging. In those days, I was still picking all the "low lying fruit" and when it comes to Hainanese pork satay, everyone was recommending Chuan Kee.
My first taste of the pork satay was nothing short of an epiphany! The satay was just perfect and I gave them a 4.75/5. It was a symphony of flavours and textures that just made you want to go back again and again!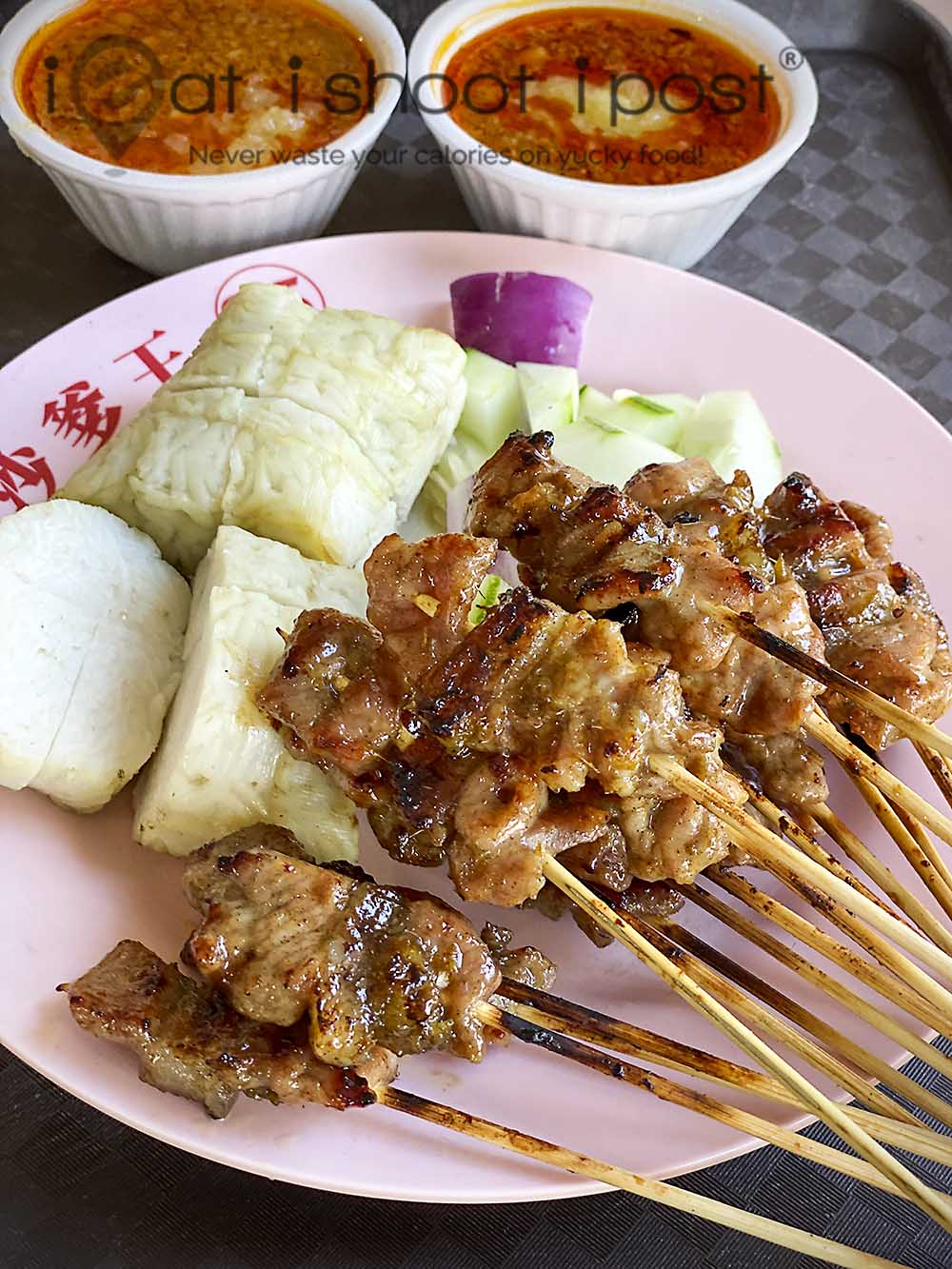 Chuan Kee had been my go to stall over the years whenever I wanted to eat pork stay and I have gotten to know the dear old couple really well. I thought it was about time that I updated the post with new photos and the back story.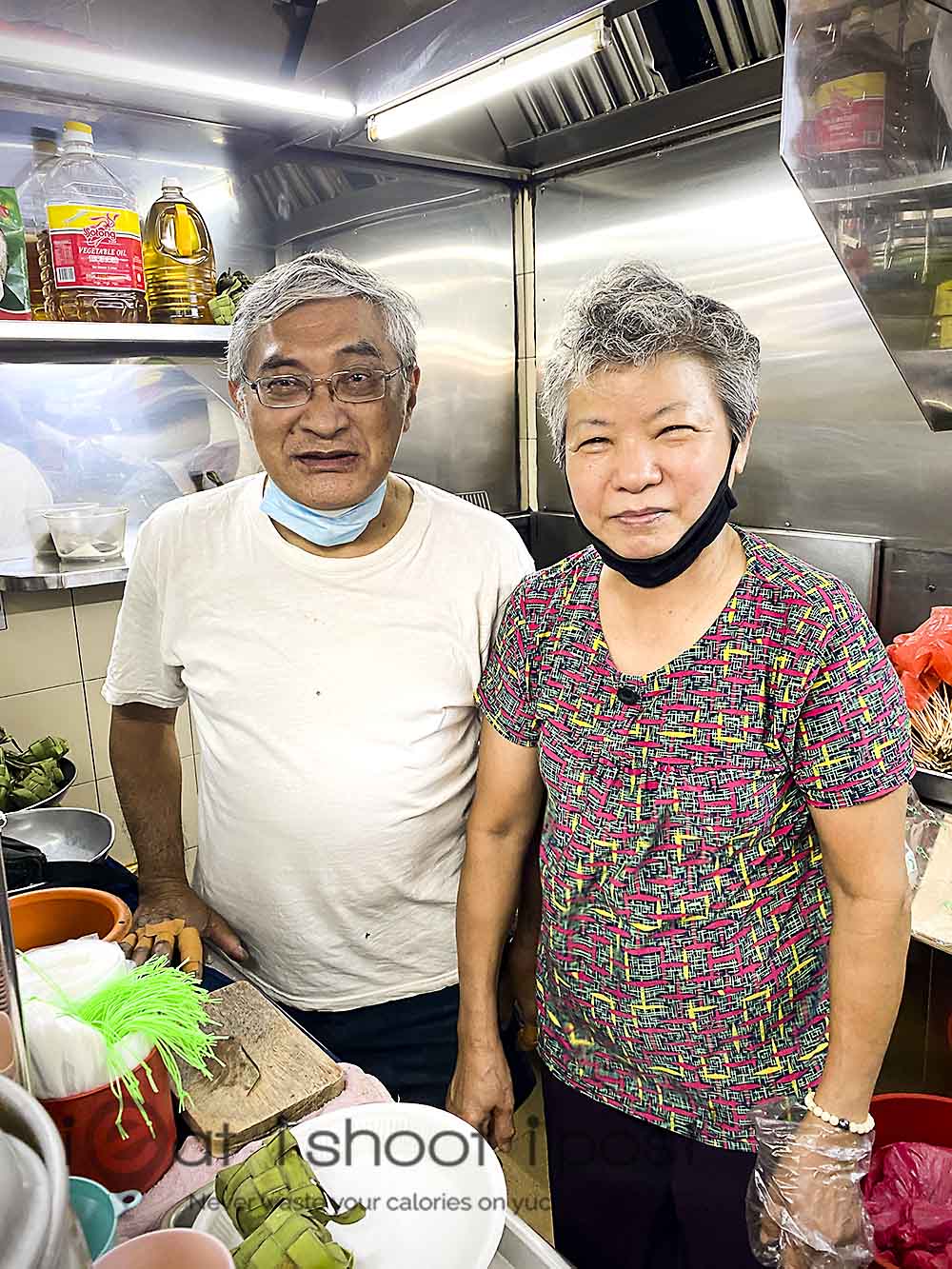 The man behind the grill is 70 year old Mr Wee Sang Tow who grew up helping his father at his satay stall along Geylang Lor 3 in the 1960's. After moving a few times, he eventually settled at Old Airport Road Food Centre when it opened in 1974. Life for the old couple has been much the same for the last 5 decades. They are either grilling satay or spending hours slicing, marinating and skewering the satay! Imagine doing this, day and and day out for 50 years! I am glad they are still doing everything themselves, but I am not sure how long it would be before they decided to retire!
I am very reluctant to report that my last three visits to Chuan Kee had been less than the epiphany I experienced back in 2007. I didn't want to believe it at first which is why it took me three visits before I am prepared to revise their rating to 4/5. Hopefully, I am wrong. Whatever the case, they are still legends in my books for their dedication to their craft for over 5 decades!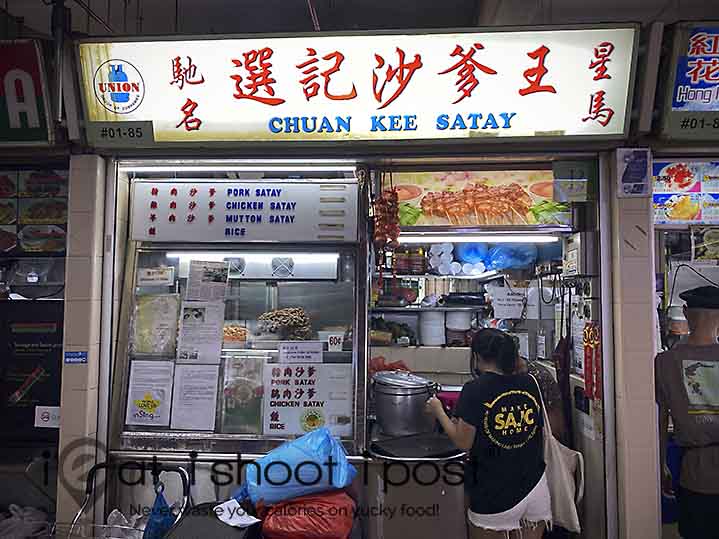 Conclusion
Still one of the most popular Hainanese Pork Satay stalls in Singapore although the quality has diminished somewhat over the years. However, it is still 100% handmade and the couple has been doing it for over 50 years which makes them a hawker legend in their own right!
Previous Post:  First published Oct 17, 2007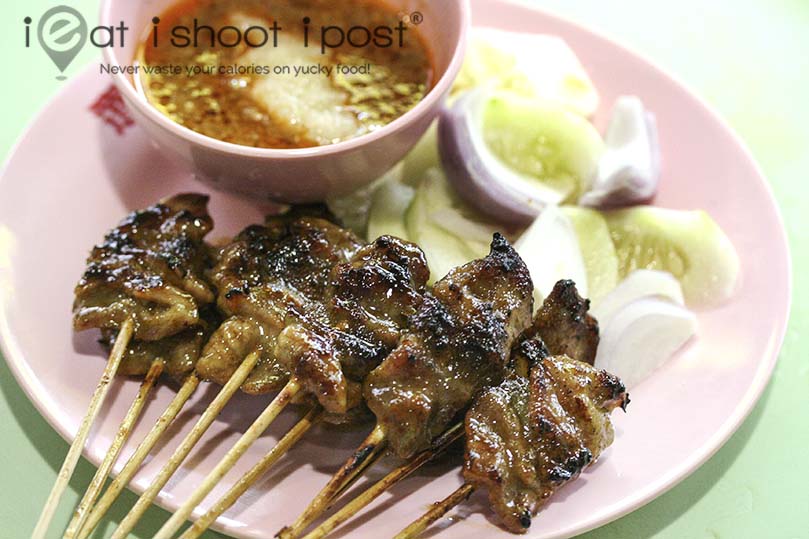 After over a year of blogging, I must admit that I am getting a little spoilt. It is getting harder and harder to find dishes that really make me go "Phwa Say!!" I guess the threshold to delight keeps getting higher and higher because once you have tested the best, the rest just don't thrill anymore.
Fortunately, there are still many gems out there just waiting to be found. And finding this satay was a "Holy Grail" experience after quite a long lull period.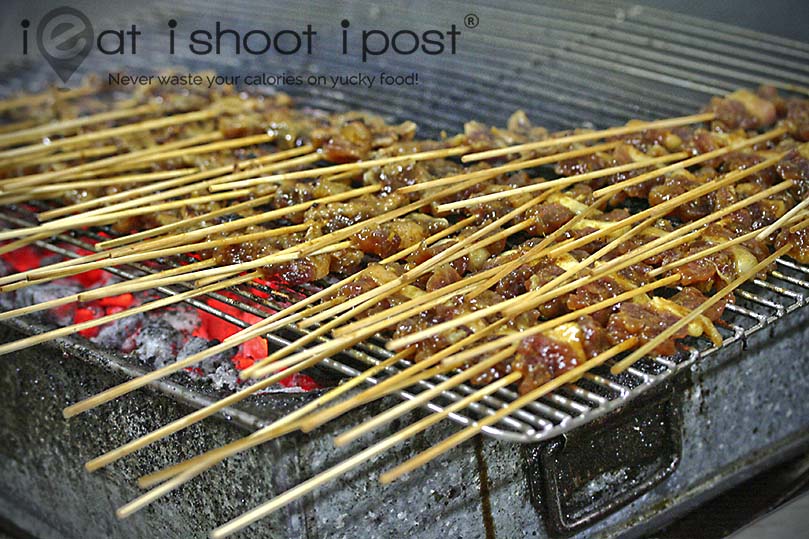 The elderly couple manning this stall told me that they have been dishing out their satay for almost 50 years. The uncle started out by helping his father sell satay when he was just 5 years old along the streets of Geylang. Back then, satays were 5 cents per stick and they were not as popular as they are now.
This is traditional Hainanese style satay which means Pork Satay served with a peanut gravy that comes with a pineapple puree. The flowery bouquet from the freshly grilled skewers was too much of an unbearable tease and the first bite of the satay was like getting infatuated all over again. The meat is really tender and coated with spicy golden syrup that hinted strongly of lemongrass and coriander. Fantastic. 4.75/5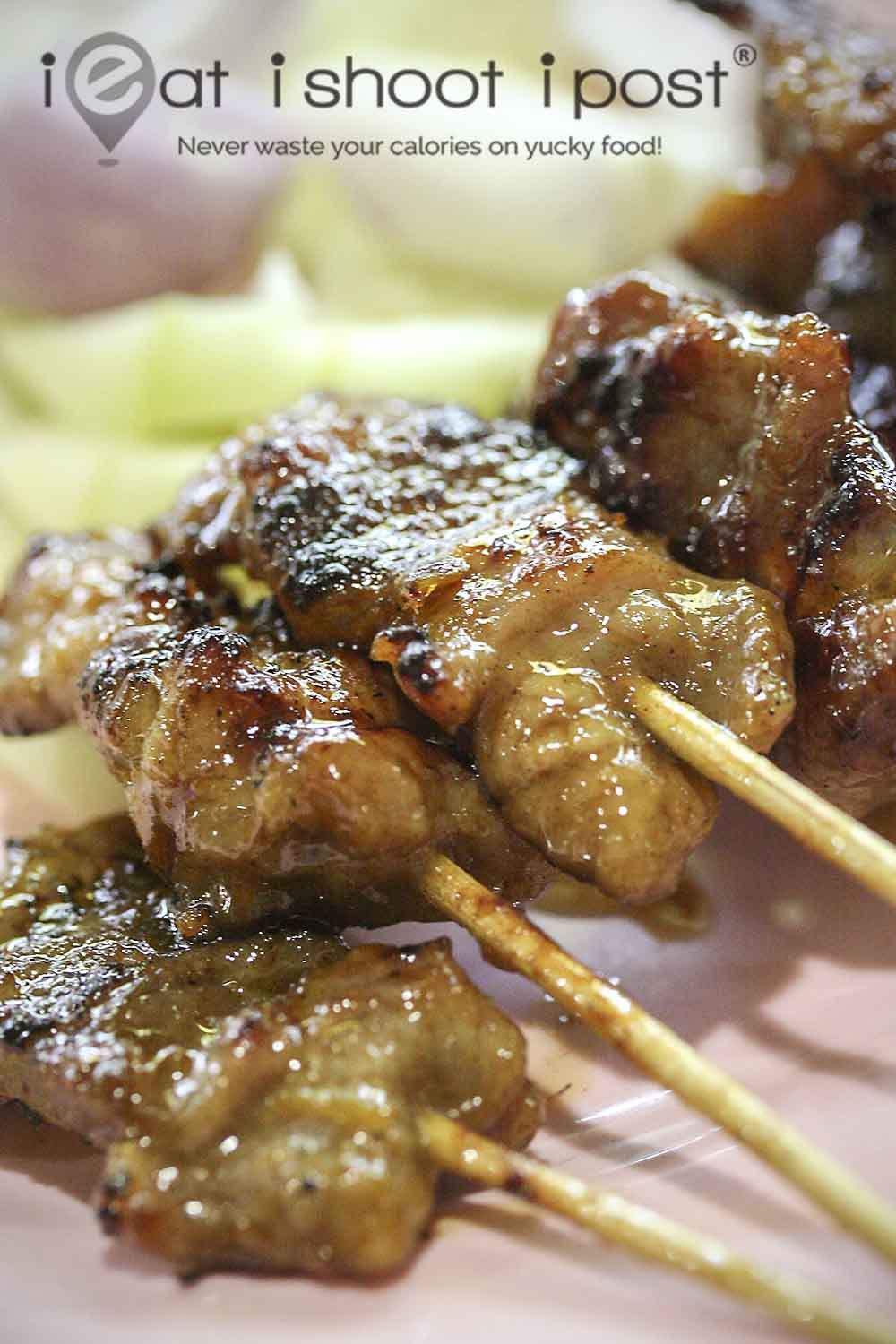 I remembered as a kid, pork satay used to come in 5 sections. Meat, fat, meat, fat, meat. This one only had 3 sections. Meat, fat, meat. I thought it might be because they cut down on the fat because of health concerns, but the uncle told me that this is the "pattern" that they have kept for as long as he can remember. Ok, the fat makes the satay really juicy and delicious but do remember to always eat in moderation ok?
Conclusion
Heavenly pork satay. I must admit that I have not eaten such tasty Pork Satay, at least not for a very long time. Now before I get carried away, I must warn you that the waiting time on the weekend is around 45 minutes and while I was queuing, a young lady was bitterly complaining that the chicken satay she just had was not worth the wait. OK, so I am only vouching for the Pork Satay not the chicken. My advice is to head straight for the stall, order your satay and go eat other stuff while you wait. And make sure you order more than enough. It was so good, I came back to reorder some more and that meant more waiting!