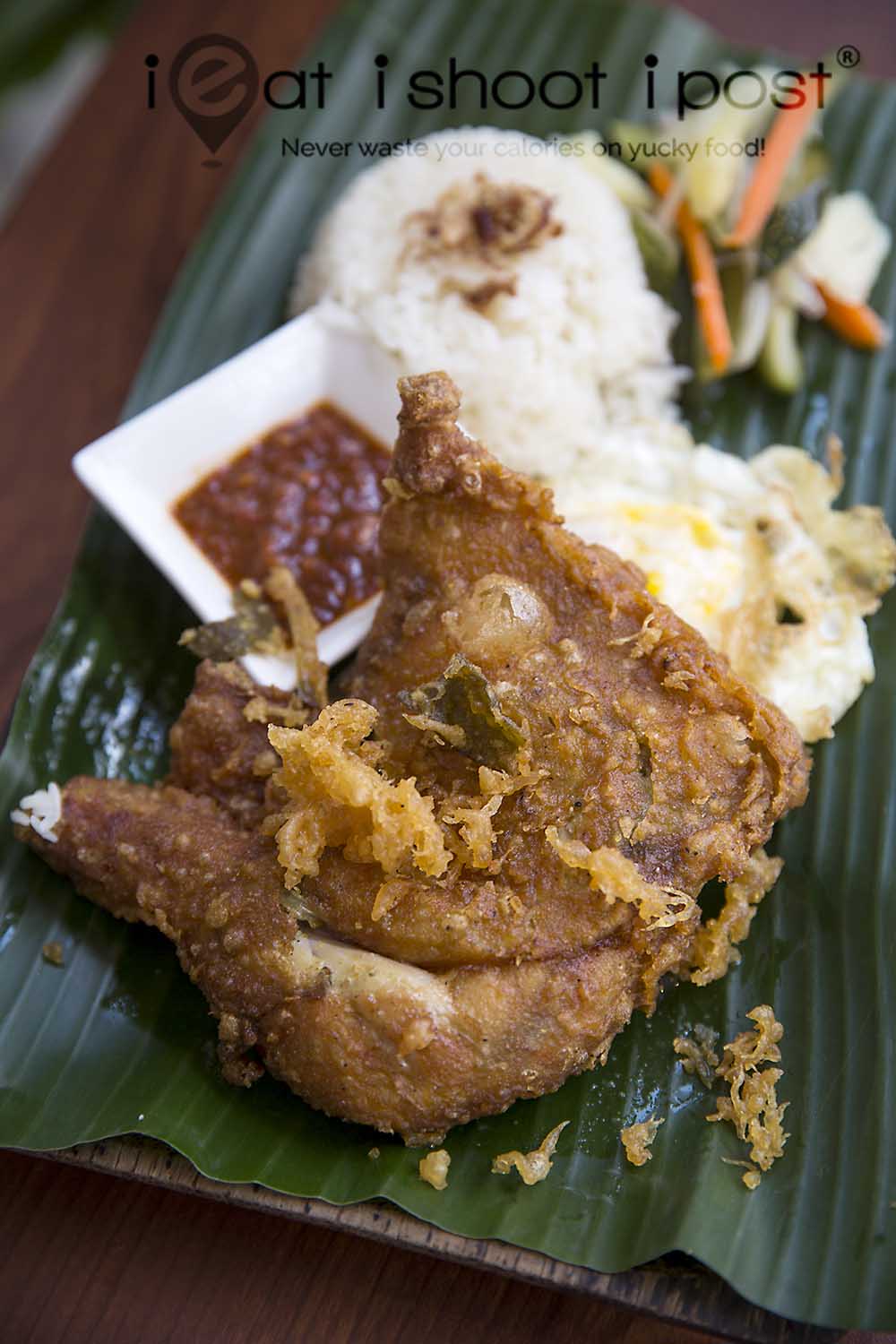 The stretch of shop houses along Tanjong Katong road has quite an eclectic mix of different eateries.  I usually head there for wonton mee at Eng's Noodle House or the charsiu rice at Nan Xiang. The Foodie Marketplace at the far end of the same row of shops is also a great place to pick up some meats. There's also the hugely popular Ponggol Nasi Lemak there and during durian season, I get my mao shan wang fix at Leong Tee.    There used to be an excellent little Indonesian restaurant called Medan Town at the stretch of shophouses before the petrol station which is unfortunately, now defunct.  The good news is that there is a new Indonesian eatery that has just opened up at the premises vacated by Kay Lee which serves delicious Indonesian style "fusion" food.
Normally I would eschew anything with the word "fusion" in it.  The term itself is now quite passe.  Even at the height of the fusion-confusion era a few years ago, the culinary movement has never produced anything that I can still rave about today!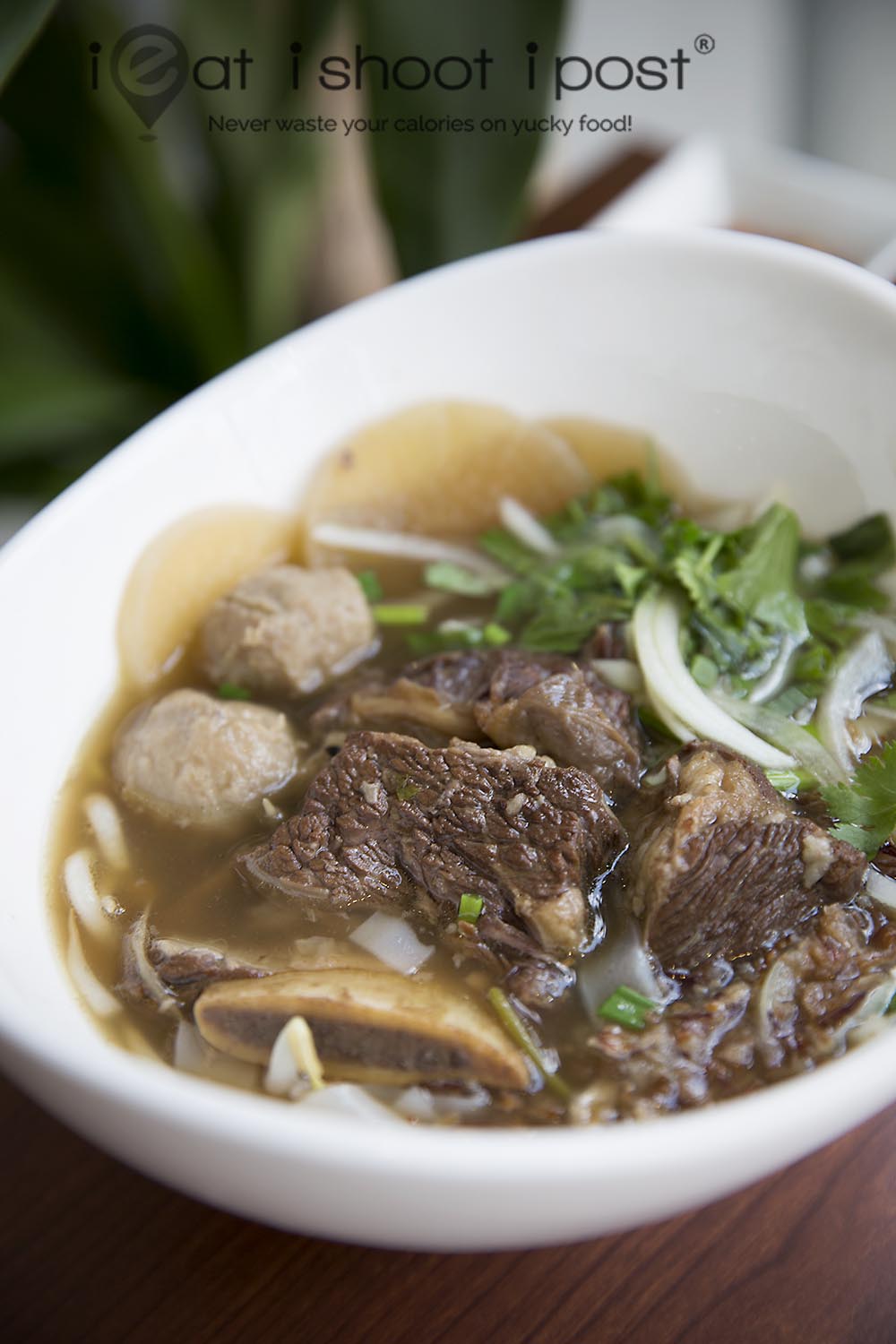 That being said, the Indonesian style "fusion" food here is so subtle that you probably won't even think of it as "fusion".  Their beef kway teow is a good example.  It's really an Indonesian oxtail soup to which kway teow is added so that it is like the familiar Chinese beef kway teow soup.  The combination works very well and I was particularly impressed with the generous serving of chunky beef ribs which were cooked till the meat was tear-apart tender.  4.25/5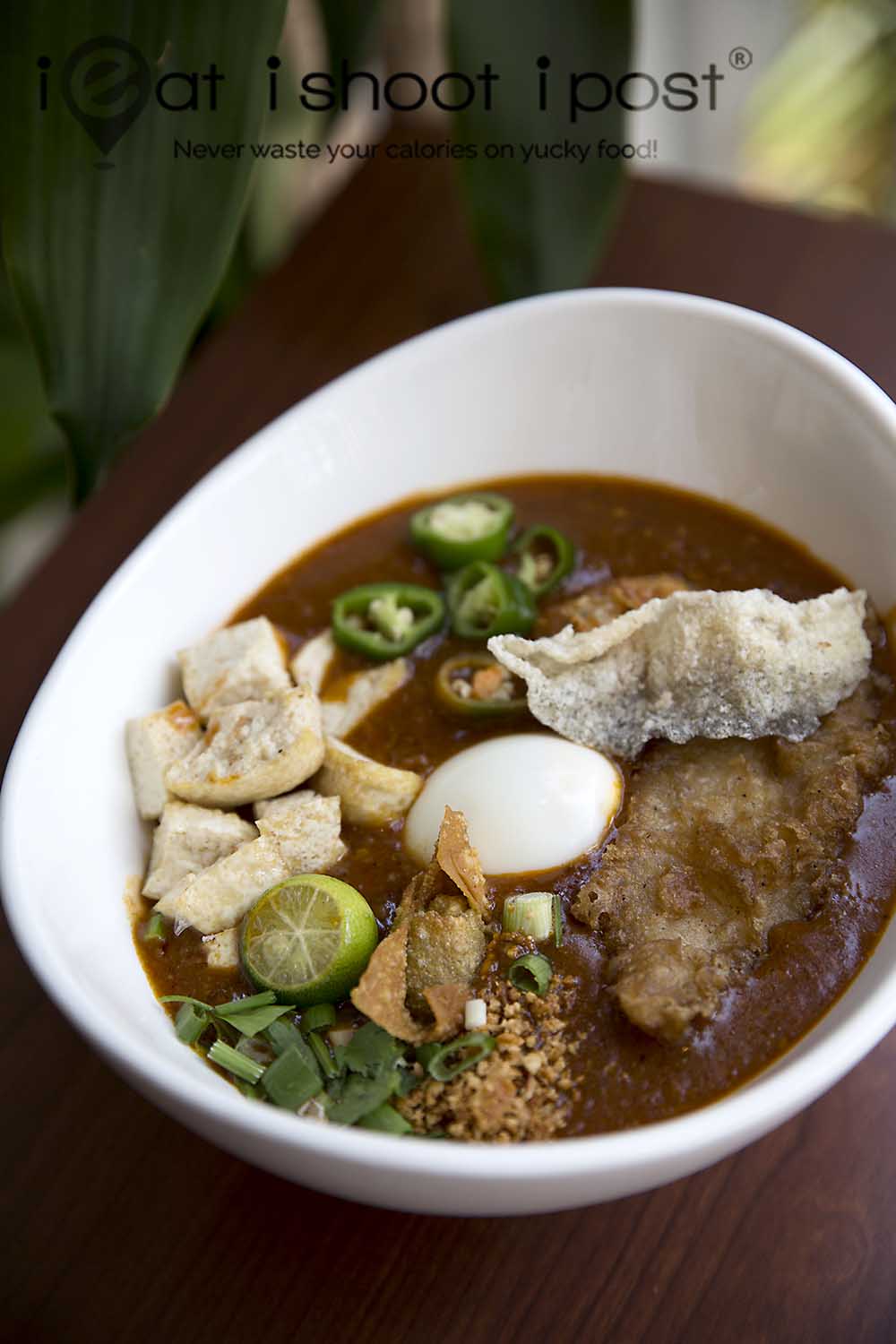 Mee rebus hasn't quite been on my foodie radar for quite a while now.  The last time I wrote about mee rebus was way back in 2008!  My childhood memory of mee rebus was one which my mum used to buy from a makcik selling from her flat in Toa Payoh Lor 7.  They used to just pack it in one of those plastic bags with the red plastic string. Personally, mee rebus has always managed to conjure up nostalgia but seldom any intense craving, hence the long interlude.
Having said that, if you are looking for mee rebus with a bit of punch, you will find it here at My Makan Place.  The gravy is thick and rich and they have a premium version where you get a nice battered fish fillet, crispy wanton, fried seafood ball and crispy fish skin.   These go really well with the spicy gravy and makes it stand out from the run-of-the-mill mee rebus.  4.25/5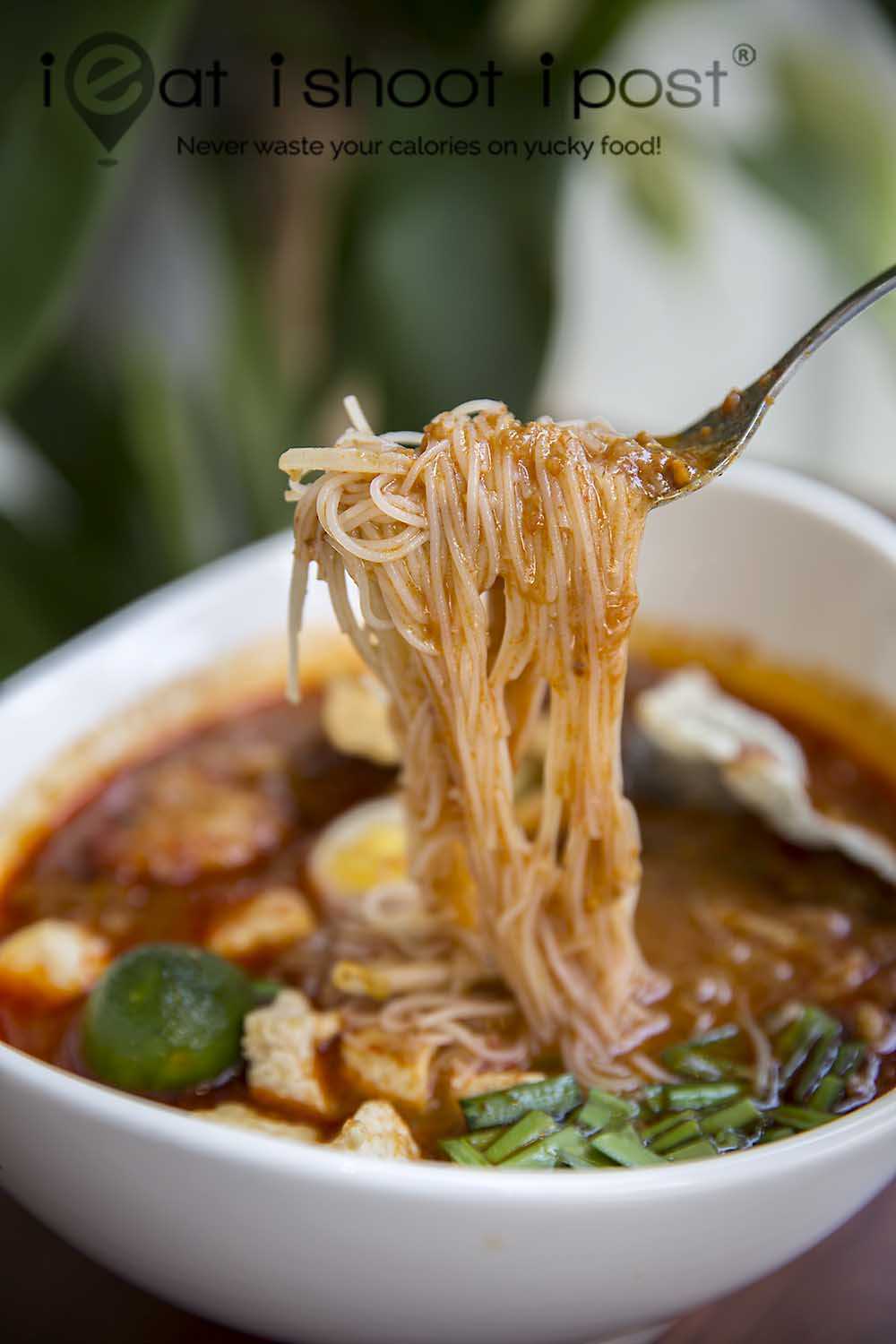 I enjoyed the fried chicken here which is served with fragrant rice.  It's called ayam penyet even though the chicken is not "penyetted" ie smashed.  The way it is cooked exemplifies chef-owner, Sharon's passion for her craft.  Once a week, she will fry the spices and bring it down to Little India to have them ground to powder.  The spices are then used to marinade the chicken overnight.  After that, the chicken is first parboiled in a pot of spicy marinade before it is lightly battered and deep fried.  The resulting fried chicken is crispy on the outside and juicy and flavorful inside! 4.5/5
If you like your mee siam sour and hot, then you will enjoy the mee siam here.  My wife found it just a tad too spicy for her liking but we are not the chilli padi kind of people, so we are probably not the best gauges for spicy food.  It should satisfy those that like their mee siam with a bit of kick!  4/5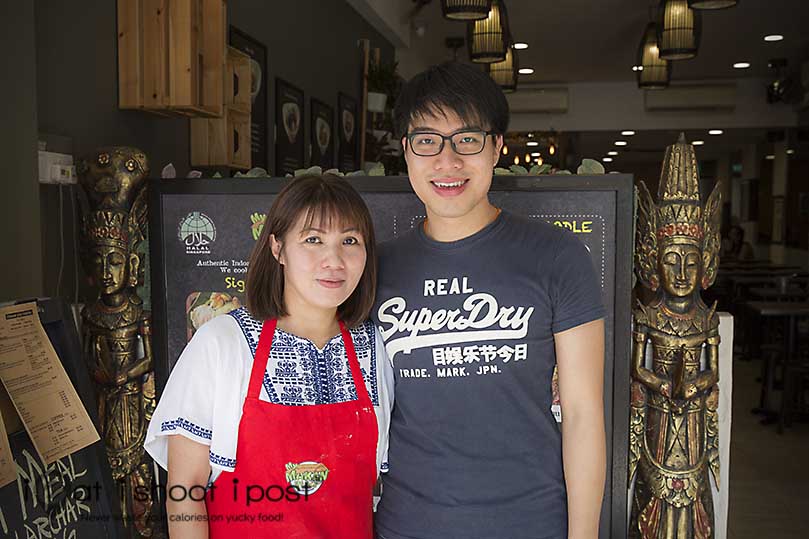 The eatery is now being run by 2nd generation hawker, Kiat Han, a NUS graduate who left his engineering job to help mum run the business.  Sharon learnt the art of the Indonesian food from a friend's granny in Tanjung Pinang and has over the years tweaked the dishes so that they are uniquely her own.  They have moved many times over the last 20 years, starting as a small eatery at Gekpoh shopping center in Jurong West before moving to Beauty World, Science Park 2 and Jurong Country Club before settling at their new shop in Tanjong Katong.  I am sure there will be some fans here who will be glad to see them re-open again!
Conclusion
Small family run eatery where the food is prepared with lots of care.  Sharon insists and grinding her own spices, using fresh ingredients (as far as I know, only the beef ribs are frozen), and boasts that there is no added msg in the food.  Muslim readers will be glad to know that they are a halal certified eatery.