This Stall is Closed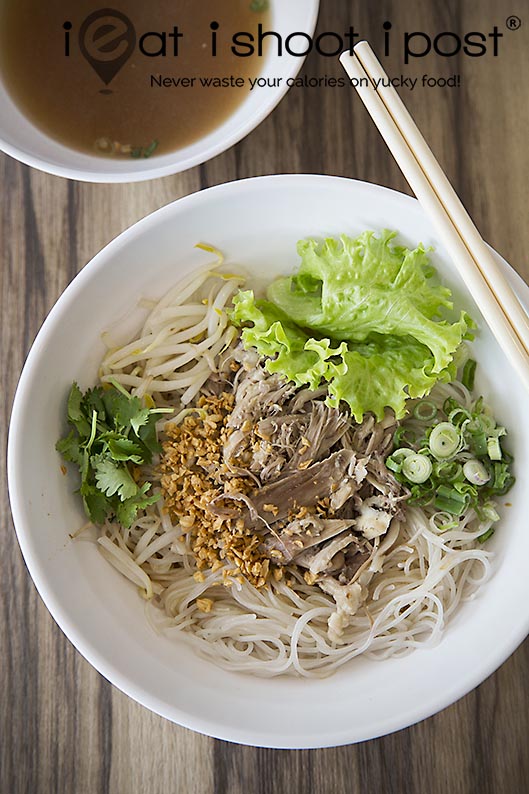 A few weeks back I wrote about Anson Town.   Right after that was published, my friend Cactuskit was raving about yet another "town" in another part of town.  This time, we head up north to the Northern part of Sumatra, to another place with good food which I was planning to visit last year but never got to.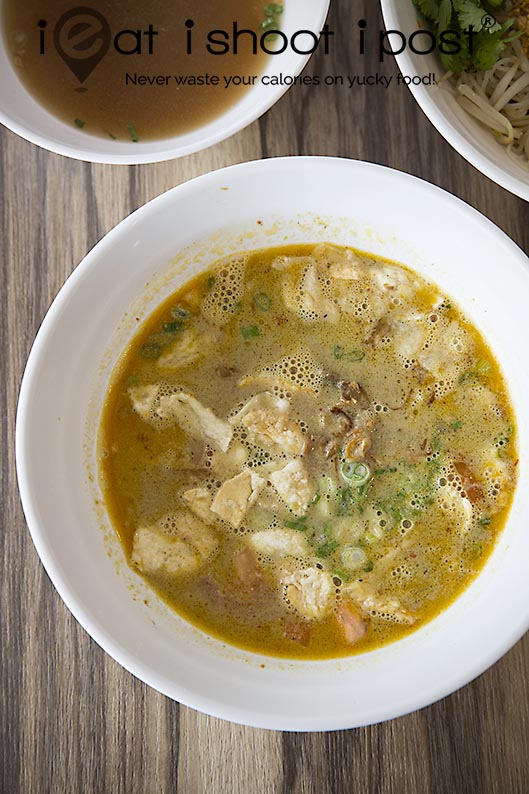 I have been told that Medan is another foodie paradise much like Penang, Ipoh and Malacca where there is a sizable Chinese population.  These are the kinds of places which serve food that Singaporeans will find vaguely familiar since we are all located in the same geographical location with similar population demographics and access to similar ingredients.  But the several hundred kilometers separating these cities mean that there will be enough variation such that they are still novel to the palate.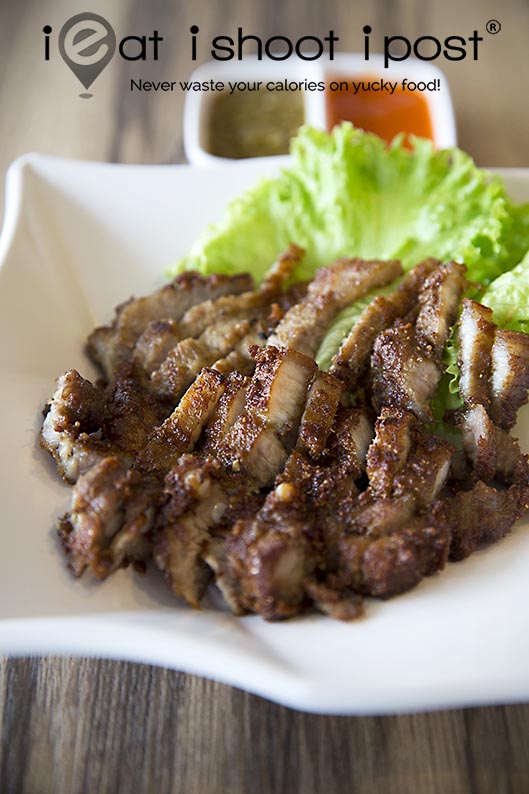 Medan Town is owned and operated by a couple from Medan who wanted to give Singaporeans a taste of their hometown.  Since I have never  been to Medan, I can't really tell you how authentic the dishes here taste.  All I can say is that after eating at Medan Town,  I was really motivated to make my trip to Medan town a reality soon!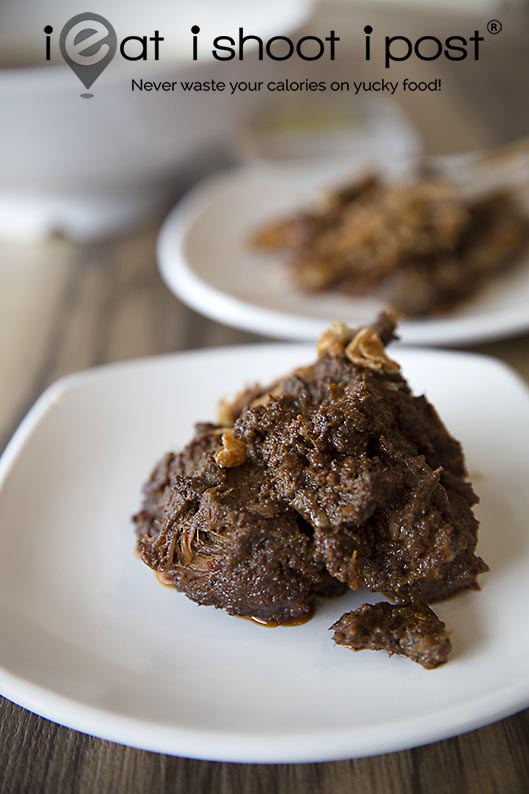 The one dish which I was quite taken by was the Soto Medan (Beef).  This was like a cross between laksa, tom kha gai and ayam soto.  The flavours were nicely balanced such that even though it was a coconut milk based soup, it wasn't overly rich as there was enough citrus fragrance and tartness to keep the soup from being too heavy.  The addition of emping (melinjo nut crackers) also gives the soup an interesting texture and an added dimension of bitterness. 4.5/5
I wasn't as taken with the beehun bebek (duck beehoon) as some of my other friends were.  I was told that the bee hoon had to be specially brought in from Indonesia because our local bee hoon was not the same.  However, I couldn't tell the difference and found the bee hoon a little bland by itself.  However, the soup was very good and the duck was tender and juicy.  4/5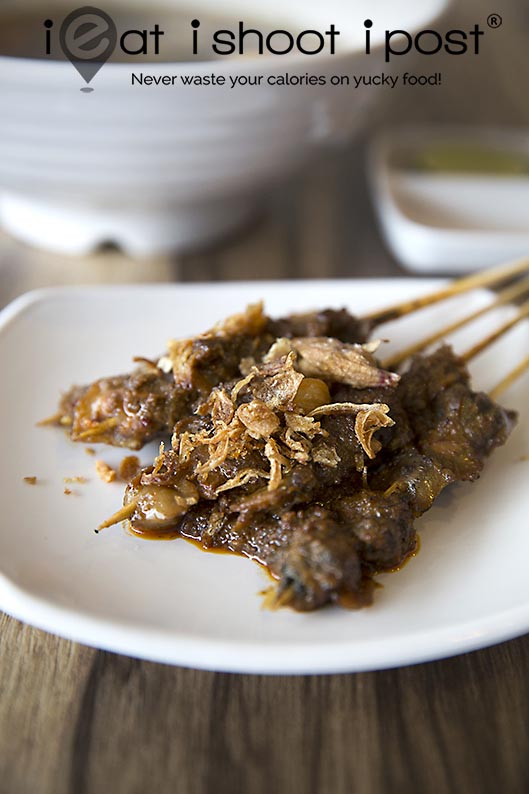 The dish that I would definitely order again is he Sam Cham Bak which is pork belly which has been marinated with spices like cumin, coriander and shallots before being deep fried and sliced into tender, juicy slivers of heaven.  This was very good and it is the kind of thing that would work well over a bed of bouncy egg noodles!  4.25/5
It has been said that there are hundreds (perhaps even thousands) of versions of Beef Rendang across Indonesia.  Here they sell the Medanese version which is a milder (less spicy) version where the beef is stewed till it is tender.  It is also more lemak (rich) as they are quite generous with the kerisik (fried grated coconut).  4/5
Most of us felt that the sate kerang (satay cockles) was a little off that day so I wouldn't recommend it.  That was the only item which I thought spoilt an other wise lovely meal.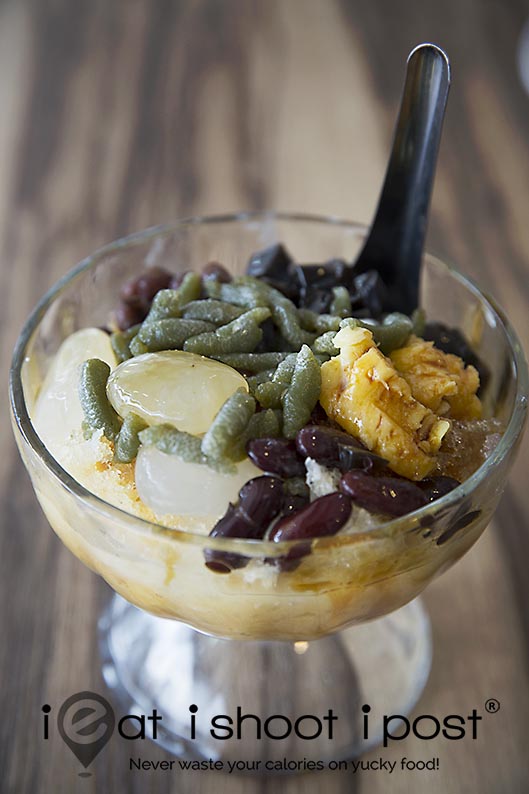 The desserts at Medan Town are very impressive.  They specially import their own Gula Aren (palm sugar) which has a robust, woody caramel smoke flavour that is characteristic of really great palm sugar.  They make their own Cendol (those green bits) here with a mix of pandan and suji leaves which they grow in their own garden!  An added piece of specially imported fermented tapioca makes this a bowl of cendol with a difference!  4.25/5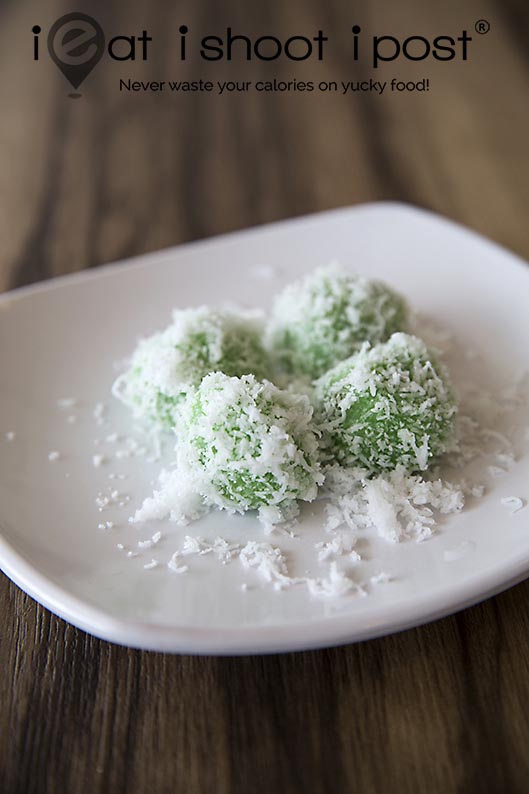 Their ondeh ondeh is one of the best I have ever eaten.  The chewiness of the dough is just right such that it gives a nice "pop" when you bite into it coating the whole mouth with its warm and  luxuriously delicious gula aren which can be seriously addictive!  4.5/5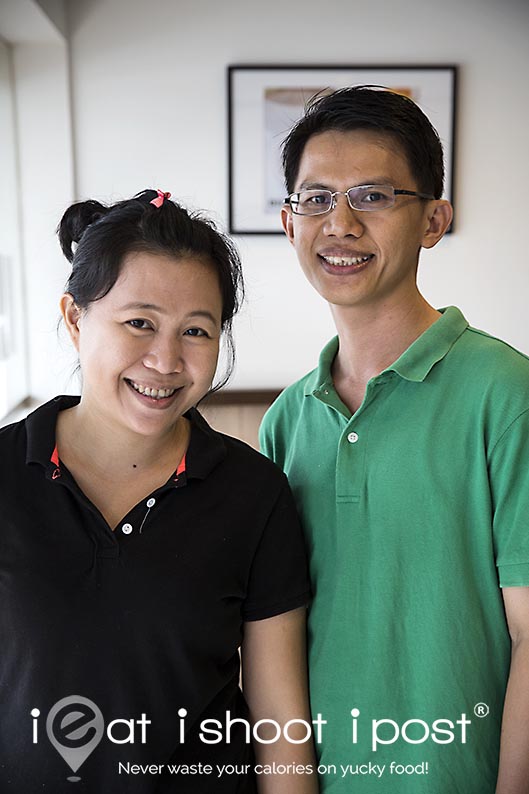 Conclusion
The food at Medan Town is surprisingly good and at the end of the meal our kakis were all saying that they will bring their families back for a meal!  It's a small family run restaurant where the owners are passionately cooking the food that they enjoy from their hometown.  I am not sure how it compares with the food from Medan but it certainly has renewed my interest in visiting Medan to find out for myself!