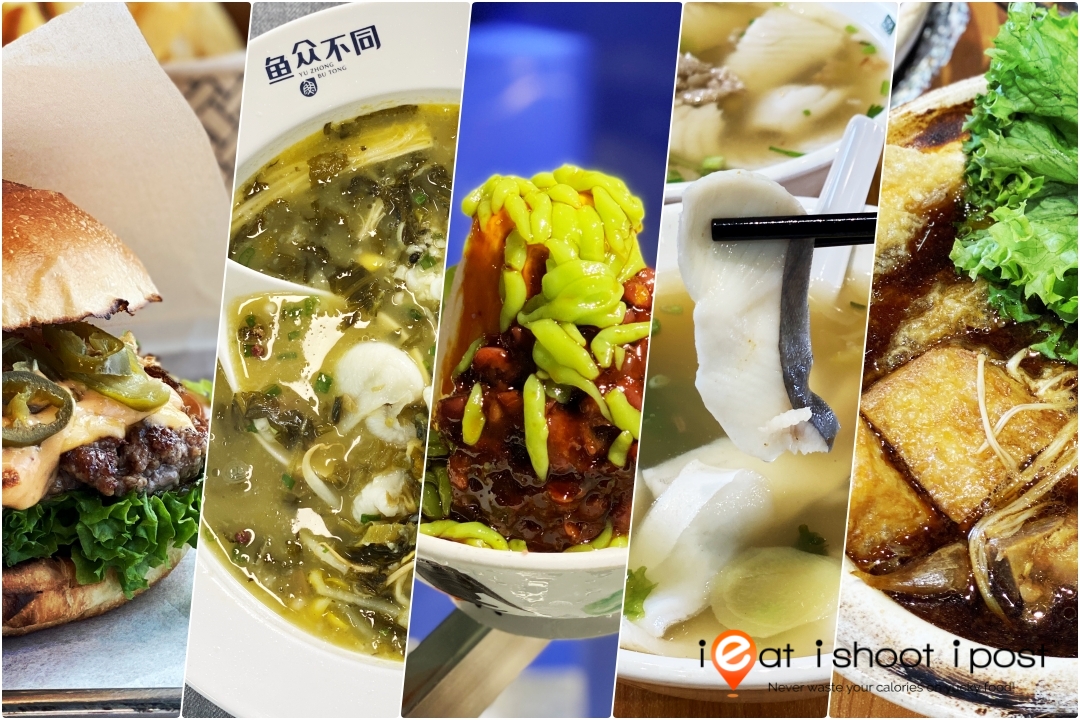 Our Food Courts have been evolving over the years ever since the very first one opened at Scotts in 1985. The concept started off as a modern air-conditioned hawker centre that is conveniently located in a Shopping Centre. Soon, food courts started appearing in other shopping centers and are now a requisite feature of every mall.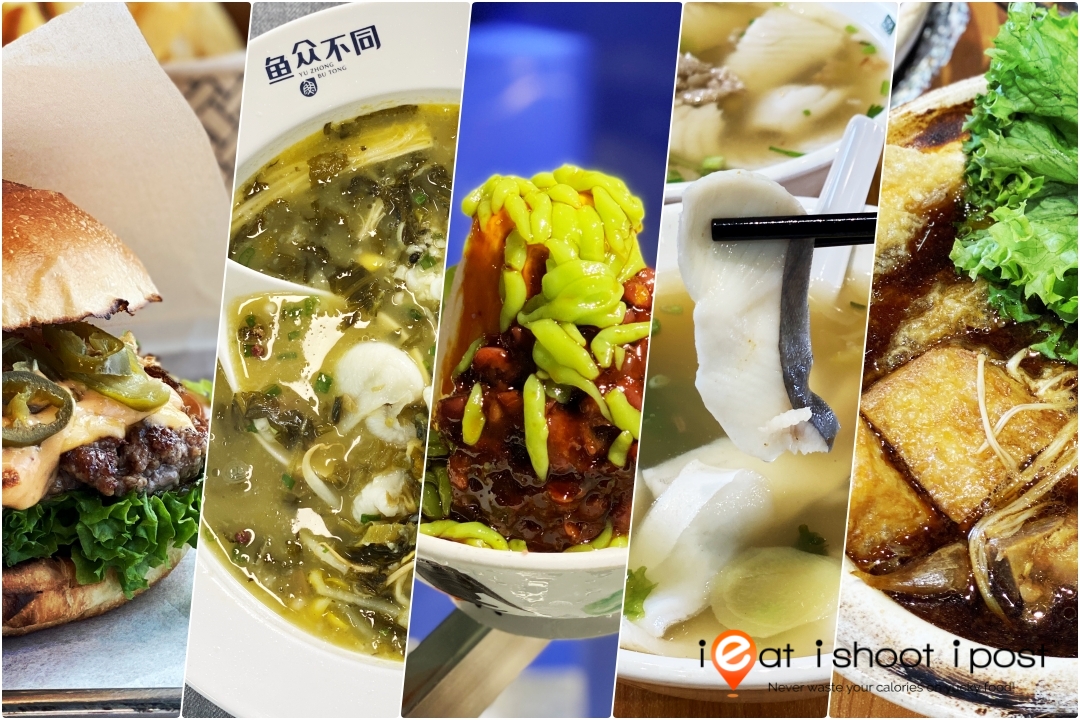 Food Republic is somewhat of a late entrant in the food court scene, having opened its first Food Atrium at Wisma Atria in 2005. However, since its inception, it has been leading the way in transforming the concept of the food court. Since its early days, it had been partnering with famous hawker brands and enabling them to expand their offerings to a wider audience. Over the years, the concept has continued to evolve. If you step into a Food Republic food court today, you will find mini standalone restaurants serving anything from Japanese to Shanghainese to Western cuisines. It is no longer just an air-con hawker centre but a place where everyone in the family can choose from a selection of local as well as international cuisine!
Food Republic has again been recognized for its branding effort and has won the Brand of the Year title at the World Branding Awards again this year for the 2nd year in a row! In celebration of their win, Food Republic is offering a couple of deals at each of the stalls! Just show this post to redeem. (Limited redemptions)
We went on a tour of three Food Republic food courts to check out some new and interesting offerings there!
Food Republic Wisma Astria
As we have noted before, the Food Republic at level 4 of Wisma Atria was where they started their first food court 16 years ago! It's good that they are still in the same location but the mix of stalls have changed quite significantly over the years and the only one remaining is Toast Box which, incidentally, was the very first Toast Box outlet in Singapore! (Anyone here been to the original Toast Box back in 2005?)
We highlight four stalls here which we think are worthy of your attention:
Yu Zhong Bu Tong – from Kelong to Table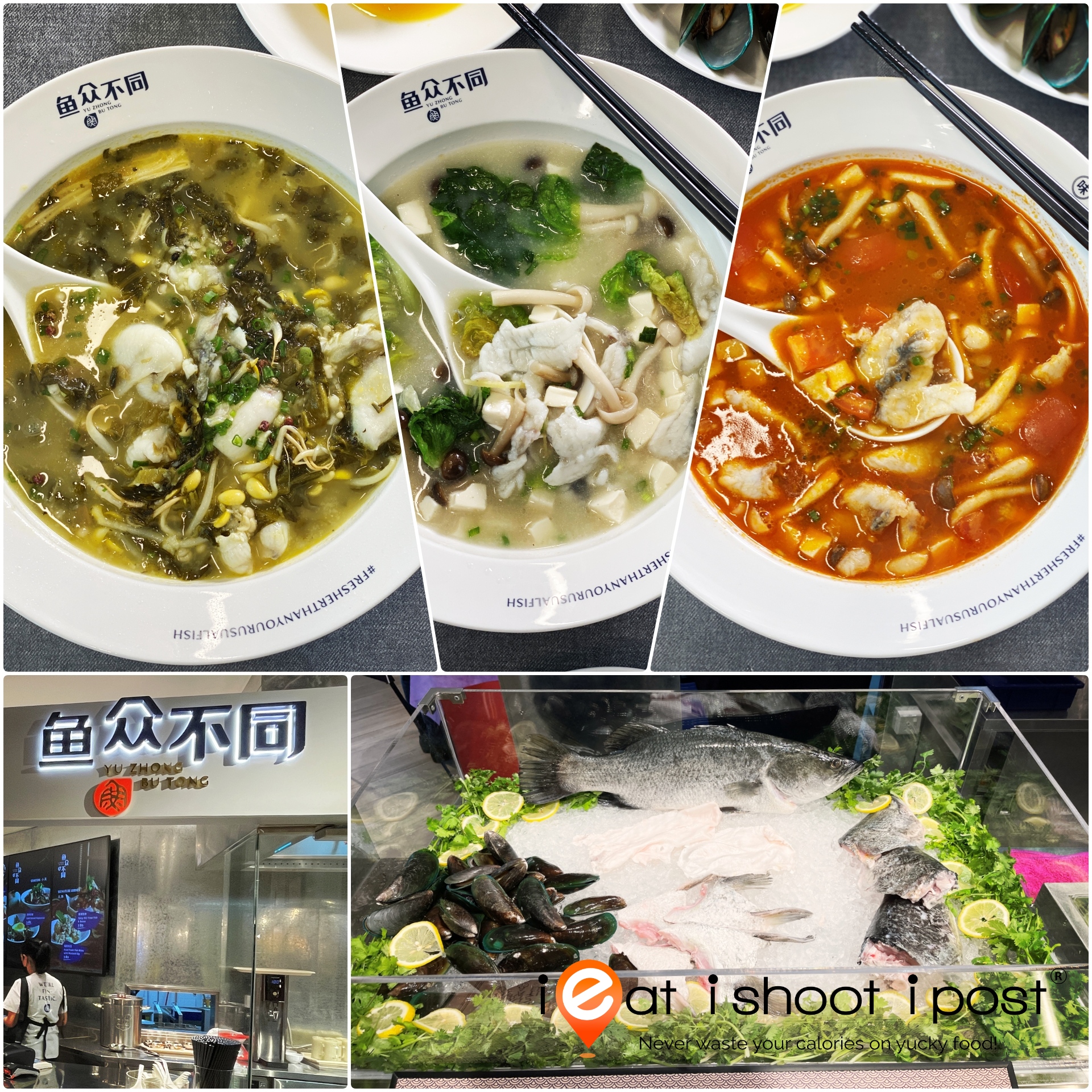 Yu Zhong Bu Tong (yes pun super intended) is a brand new entrant to the food scene. The concept is spawned by fish farm owners Melvin Tan, Jimmy Wang and Kevin Chee who wanted to bring the kelong dining experience nearer to the customers. Fresh fish and seafood are sourced directly from their fish farm near Pulau Ubin and arrive at the eatery within an hour or two of the daily harvest. Currently, they are only featuring their barramundi (sea bass) which is sustainably farmed in sea-water and using renewable energy and smart technology. The fish take 3 years to reach 4kg which is a good size for filleting.
They offer several flavours of which we tried the Sauerkraut, Collagen and Tomato. The one that stood out most for us was the Tomato soup as it was quite tasty and something different from what you can get elsewhere. The collagen fish soup isn't as thick and collagenous (ie sticky and gooey) as we would have liked, but its good to know that the soup is made from boiling all the fish bones, head, tail and fish maw for over 8 hours to extract all the collagen! This is part of their zero-food waste philosophy. The quality of the seabass is very good. The flesh is firm but tender and has a good flavour without any fishy or muddy odour.
You can also order fresh green mussels from their kelong as well. The mussels are plump and pair very well with the spicy sauce that is served with the shellfish.
Flash this post and Redeem – Yu Zhong Bu Tong (Fully Redeemed)
1-for-1 any Fish main dish (worth $9.80) Available for first 50 redemptions at Food Republic Wisma Atria outlet only.
Sichuan, HongKong and Local Cuisine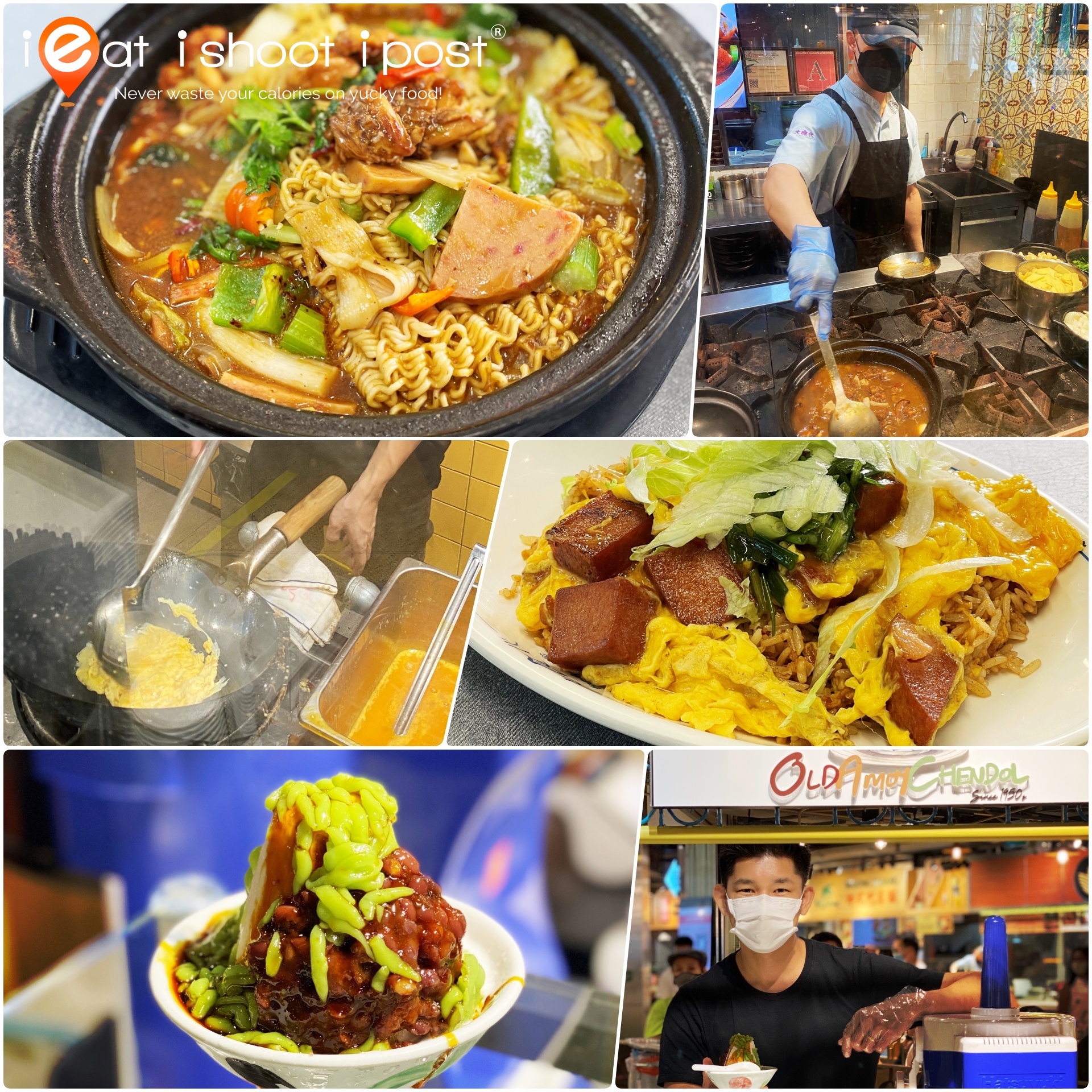 These days, Si Chuan cuisine is no longer limited to specialty restaurants but have made inroads into our food courts – likely made popular by the mala hot pot wave. We got to sample Divine Chicken Pot, dish from ChongQing whose chilli oil that is made with 10 types of spices and chicken gravy simmered over 5 hours. Unfortunately, all that were a little lost on us as our tongues were already numb with just spicy level 1. (xiao la) Nonetheless, looking at the constant queues, they most certainly have a steady fan base of spicy eaters!
Flash this post and Redeem – Divine Chicken Pot
Free 2 vegetable add-ons with any Chicken Pot ordered. Available for first 30 redemptions at Food Republic Wisma Atria outlet only.
Say "Luncheon Meat and Scrambled Eggs" and you'll get Leslie's attention! And that is what happened when we walked passed Sing Hong Kong Kitchen and saw how the chef skillfully made luscious folds of scrambled egg with chunks of luncheon meat, spread over a mount of wok-hei fried rice.
Old Amoy Chendol is a stall that is quite easy to overlook. This most unassuming stall at Food Republic Wisma Atria serves one of the best chendol in Singapore. The owner, Zhao You Ning, takes care of every single component of this well-loved dessert. Coconut milk is squeezed out of specially sourced coconuts, the red bean paste is made from Japanese Azuki beans and the Gula Melaka slowly cooked over a charcoal fire! It's a truly a labour of love! I have known about them since their first stall at Chinatown Complex and it is good to see them expanding without any compromise in quality. Its a must try if you love Chendol!
Flash this post and Redeem – Old Amoy Chendol
1-for-1 Chendol. Available for first 50 redemptions at Food Republic Wisma Atria outlet only.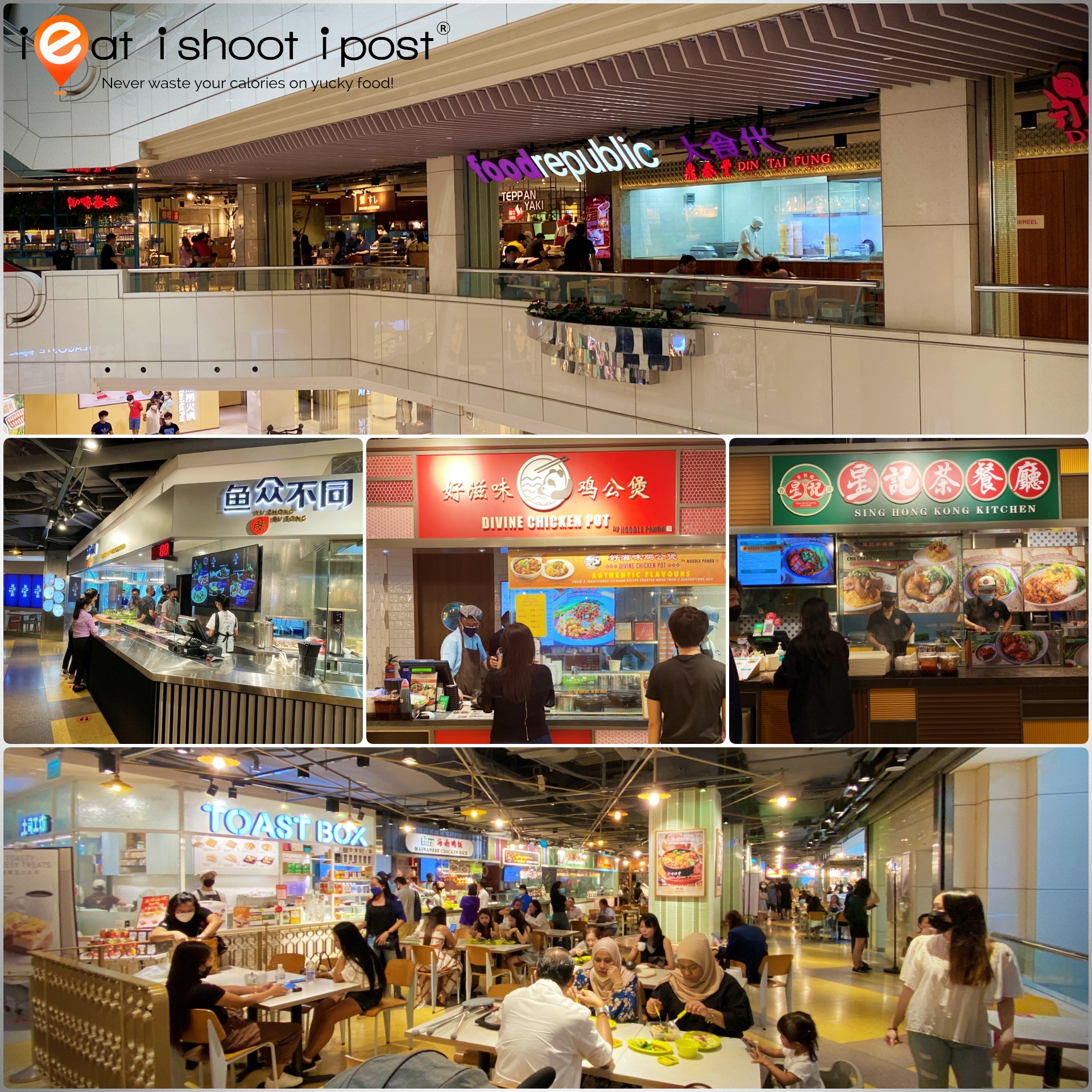 Food Republic Wisma Atria
Level 4 Wisma Atria, 435 Orchard Rd, 238877
Hours: 10am – 10pm daily
Click here for listing of all the stalls.
Burgs at Food Republic 313@Somerset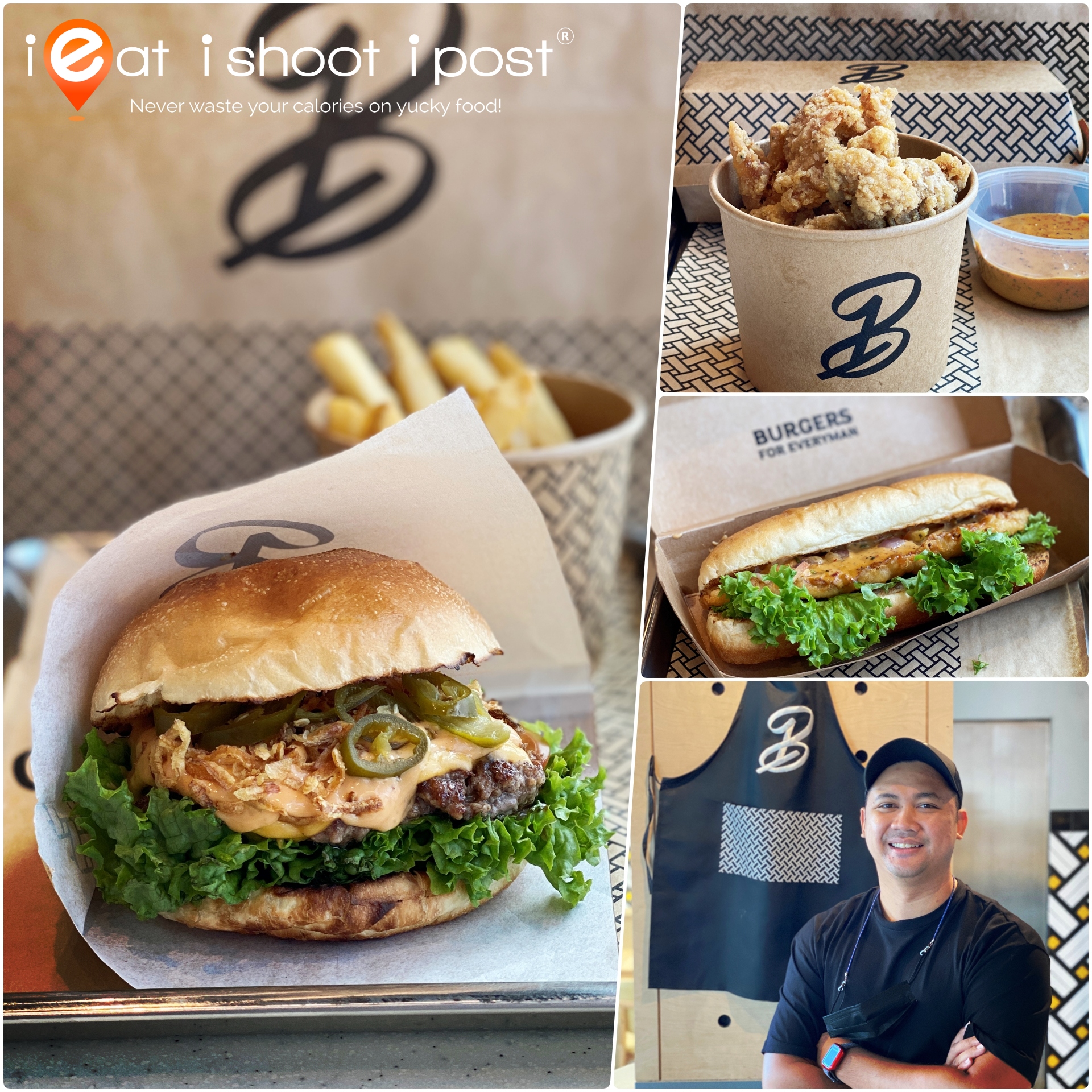 Burgs Classic Cheese Burger is one of the best burger you can get for under $15 except that it actually costs less than $10! (Actually their basic burger is only $5.90) With resumes that include positions at fine dining restaurants like JAAN and La Pyramide, the owner, Shah Indrah, and his co-founders are chefs in their own right. They certainly know their way around the kitchen and are able to concoct flavours that suit the local palate. We like how the beef patties are smashed on the griddle to achieve that lovely crust and their localised toppings like fried shallots and chili hijau jeruk which give the burgers that extra boost of flavours!
Their Nuggies or chicken nuggets which are made with whole chicken thigh meat were very good. The batter is light and meat juicy. Their Crispy Fish Burger is made from Alaskan Pollack and again comes with a generous serving of that sauce that we like. The thing that Lisa likes most are the buns, which are a little sweet and not dry.
If they continue to maintain food quality and service levels, they will most certainly expand to even more outlets.
Flash this post and Redeem – Burgs by Project Warung (Fully Redeemed)
1-for-1 Classic Cheese Burger. Available for the first 50 redemptions at Food Republic 313@somerset outlet only.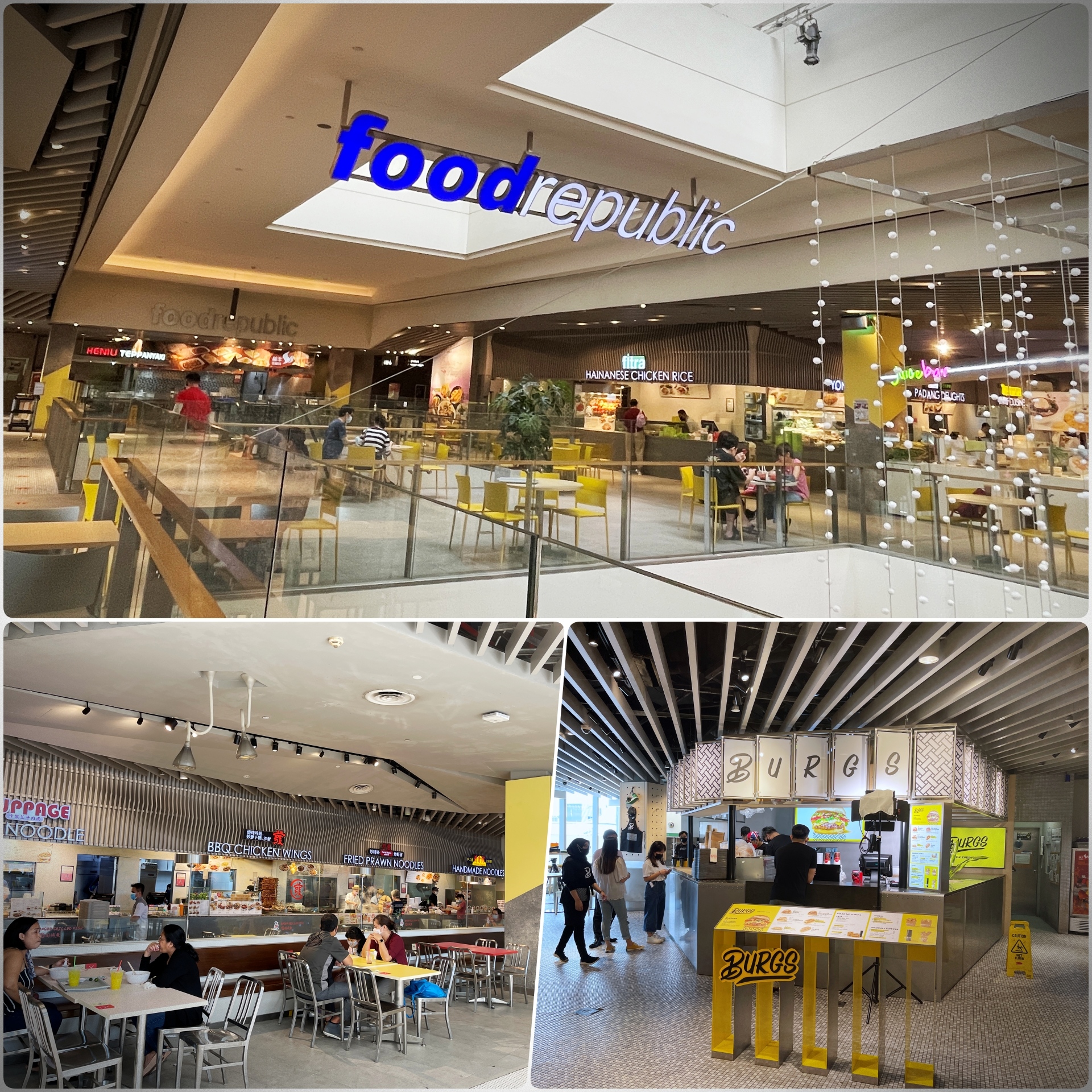 Food Republic 313@Sommerset
Level 5, 313 Orchard Rd, Singapore 238895
Hours: 10am to 9pm daily
Click here for listing of all the stalls.
Food Republic Breadtalk IHQ
Food Republic at Breadtalk IHQ is probably one of the smallest food republic food courts with just 8 stalls. Even then, they have a few pretty good stalls like Li Xin Teochew Fishball Noodles. If you've not been there for a while, there are two relatively new faces there.
Feng Xiang Bak Kut Teh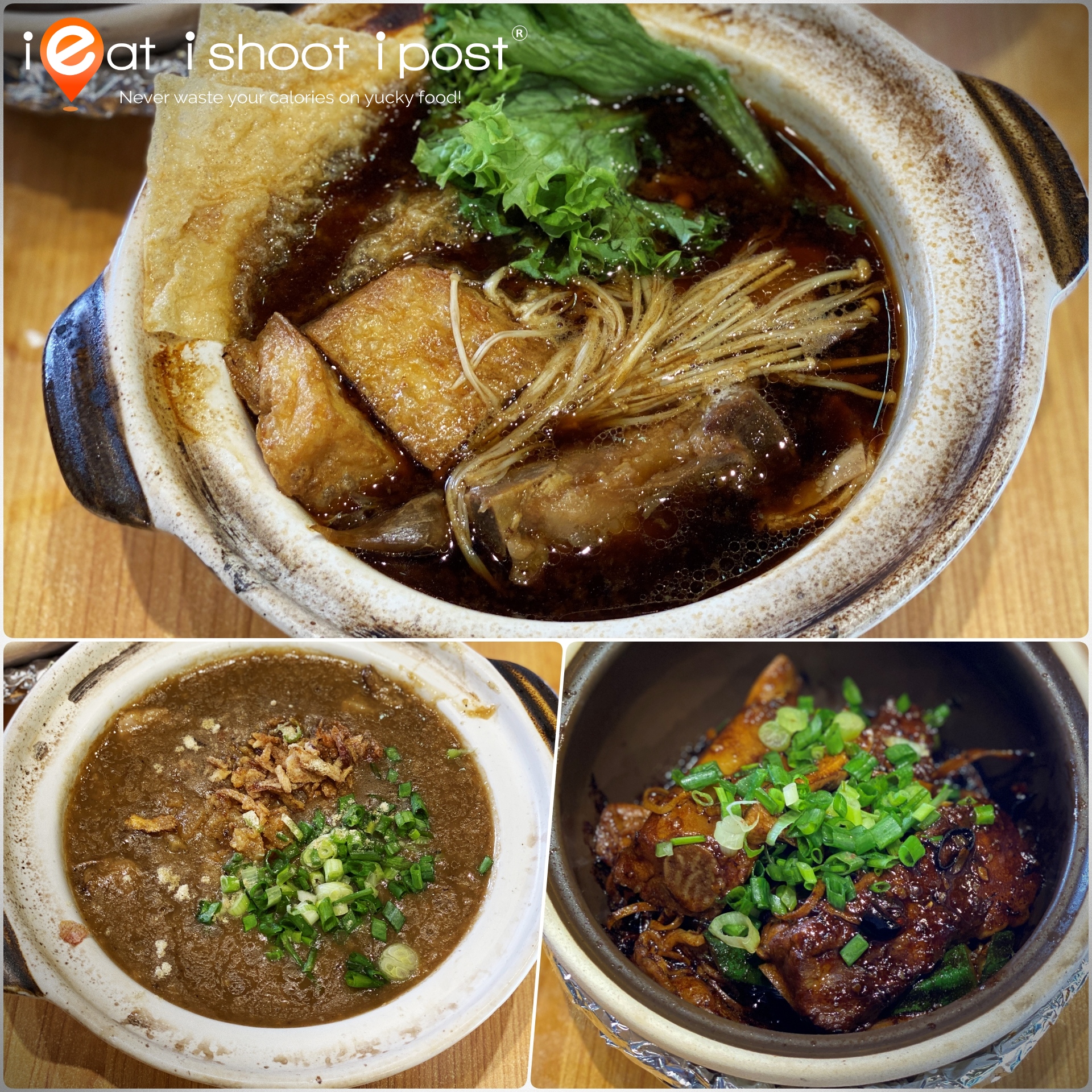 Feng Xiang Bak Kut Teh is a relatively new BKT brand that started because co-founder Mr Harvey Ang, was craving for the BKT from his hometown, so his friend from Klang cooked him this dark Klang Herbal Bak Kut Teh and as they say, the rest is history. While we enjoy soaking the beancurd skin into the herbal pork broth, we are still proponents of our local white peppery variety.
To us, the star dishes are their Sliced Pork Fried Porridge and Dry Bak Kut Teh. Both are made with wok-hei infused pork. You should check out the size of the fire in the wok while waiting in line.
Flash this post and Redeem – Feng Xiang Bak Kut Teh
1-for-1 Sliced Pork Fried Porridge. Available for first 50 redemptions at Food Republic BreadTalk IHQ outlet only.
First Street Teochew Fish Soup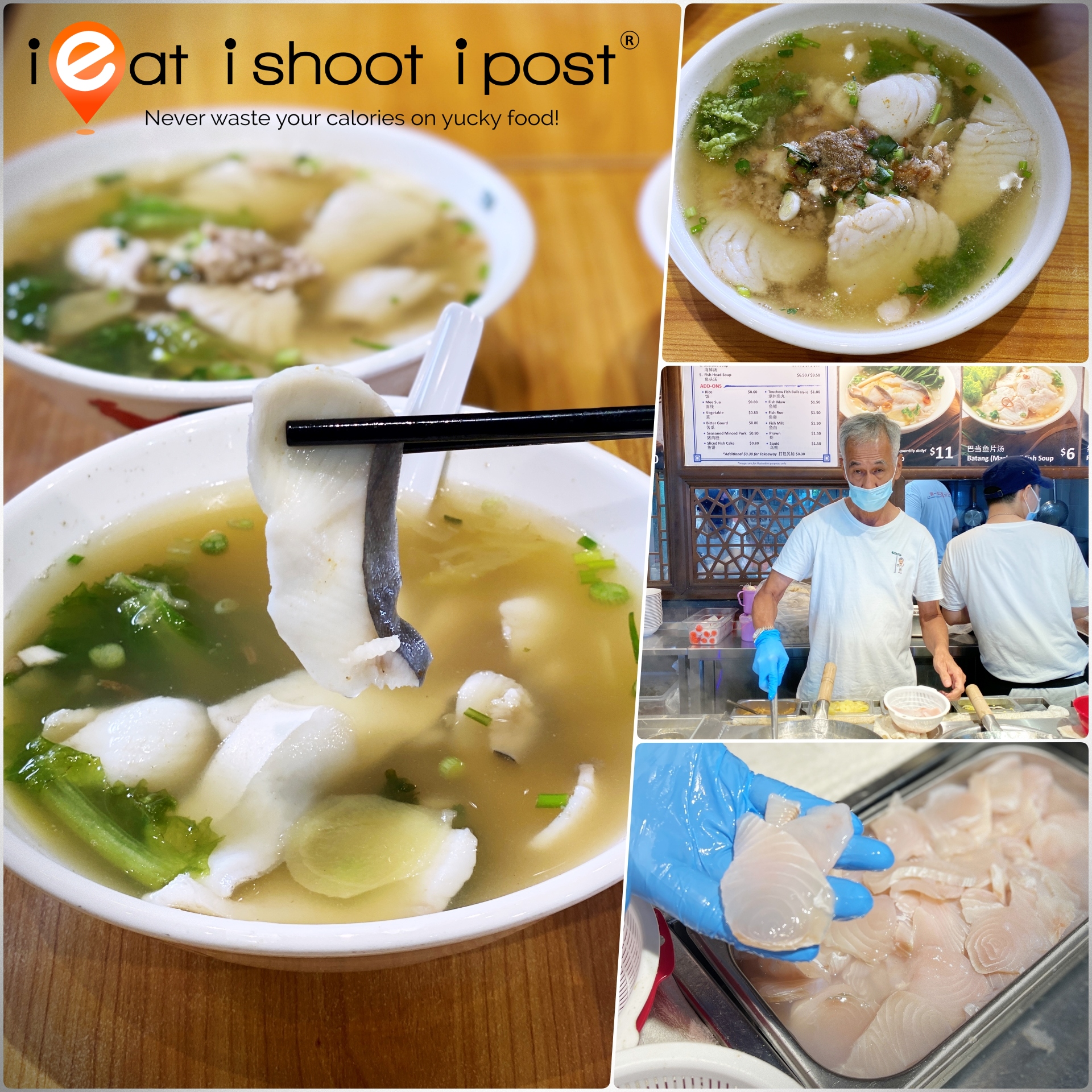 Go to the coffee shop at 1014 Upper Serangoon Road and you'll find a snaking queue of people lining up for one thing the fish soup at First Street Teochew Fish Soup.
So what makes this fish soup so good?
"Because my fish is fresh and I offer different types of fish!" says founder, Mr William Lim.
He has since handed the family business to his sons Aaron and Desmond who have decided to expand the business by partnering with BreadTalk Group. However, you will still find him manning the stall at Food Republic Breadtalk IHQ.
Another reason that his fish soup is so good is the way he handles the fish. They thoughtfully remove the skin of the Batang fish (Spanish Mackerel) so customers can enjoy the unadulterated, pure fish flesh.
The clear soup also stands out from other fish soups with it being kept to its authentic taste since it was sold and is created by simmering for hours to create a nice and savory broth with hints of ginger and other secret ingredients. Perfect with some white fluffy Jasmine rice for me.
Flash this post and Redeem – First Street Teochew Fish Soup
Free Sliced Fish Cake with purchase of any Fish Soup. Available for first 200 redemptions Food Republic BreadTalk IHQ outlet only.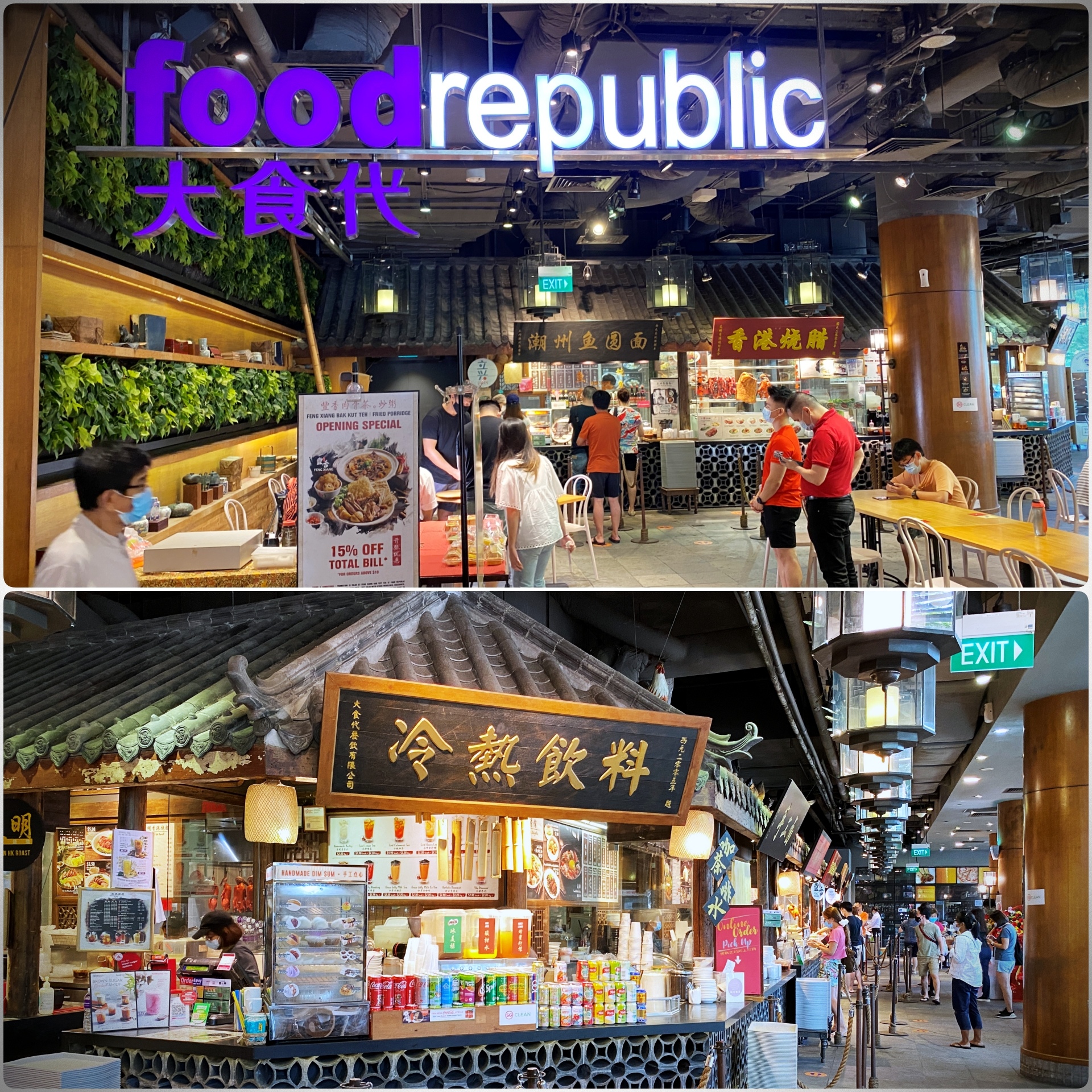 Food Republic Breadtalk IHQ
Tai Seng St, #01-06-08 BreadTalk IHQ, Singapore 534013
Hours: 10am to 10pm daily
Click here for listing of all the stalls.
Conclusion:
I must say Food Republic has done a good job with their mission to bring the best local and regional street food to the food atrium and more importantly, creating comfortable dining spaces for diners. Congratulations again to Food Republic for winning the Brand of the Year title at the World Branding Awards for the second year running.
Also read: Hidden Gems at Food Republic
Disclosure: this post is written in partnership with Food Republic