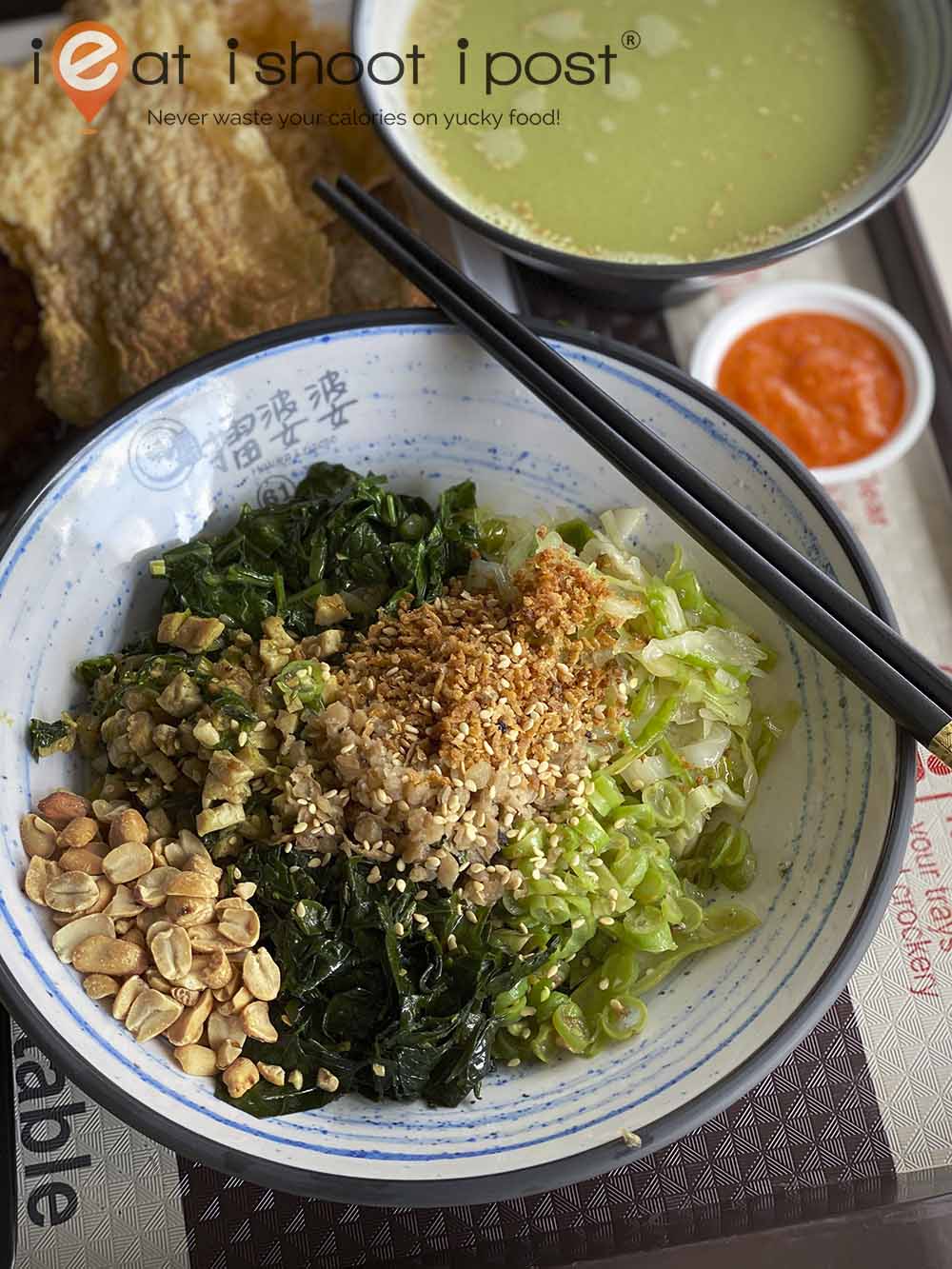 I'll be the first to admit that I have never gotten into Thunder Tea rice.  The idea of pouring tea into a bowl of rice topped with various greens just isn't my idea of shiokness! But, this traditional Hakka dish has its share of loyal fans who can eat the dish every single day!
Just what is it about Thunder Tea rice (TTR) that makes it so addictive for some people?
In case you don't know, the term "Thunder Tea Rice" was actually coined in Singapore 19 years ago by Thunder Tea Rice. Before that, the traditional Hakka dish was known simply as 擂茶饭, 擂 (lei) being the Hakka word for "grind", referring to the fact that the tea is made from grinding various herbs and nuts with a pestle and mortar.  It so happens that 擂 (lei) also sounds like thunder and so the owners decided to name their new shop "Thunder Tea Rice".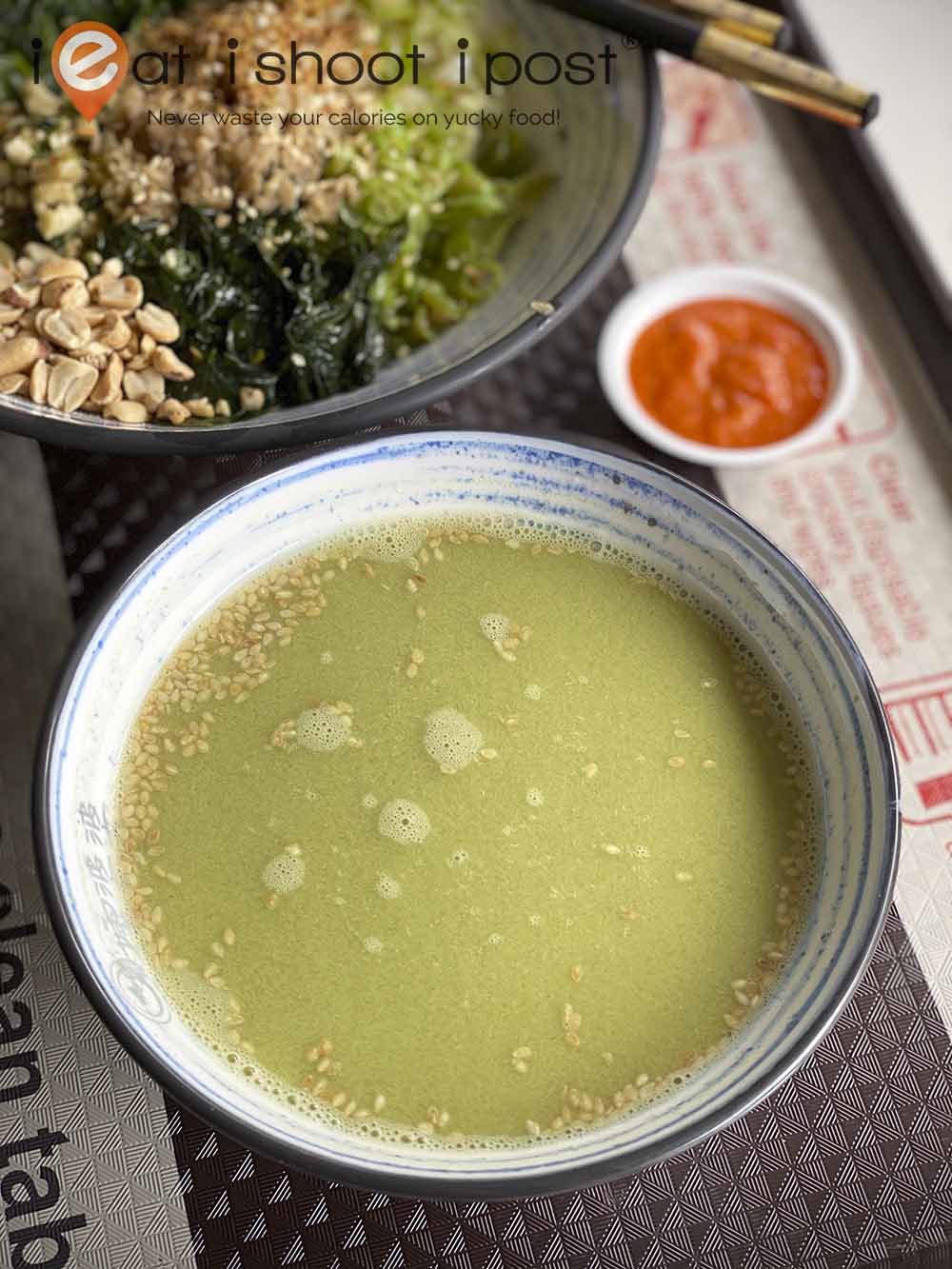 In case you are unfamiliar with the dish, it is basically rice that is topped with an assortment of stir-fried vegetables like french beans, chye sim, sayur manis etc, peanuts, tofu and dried shrimp and eaten with a tea made from ground herbs like basil and mint.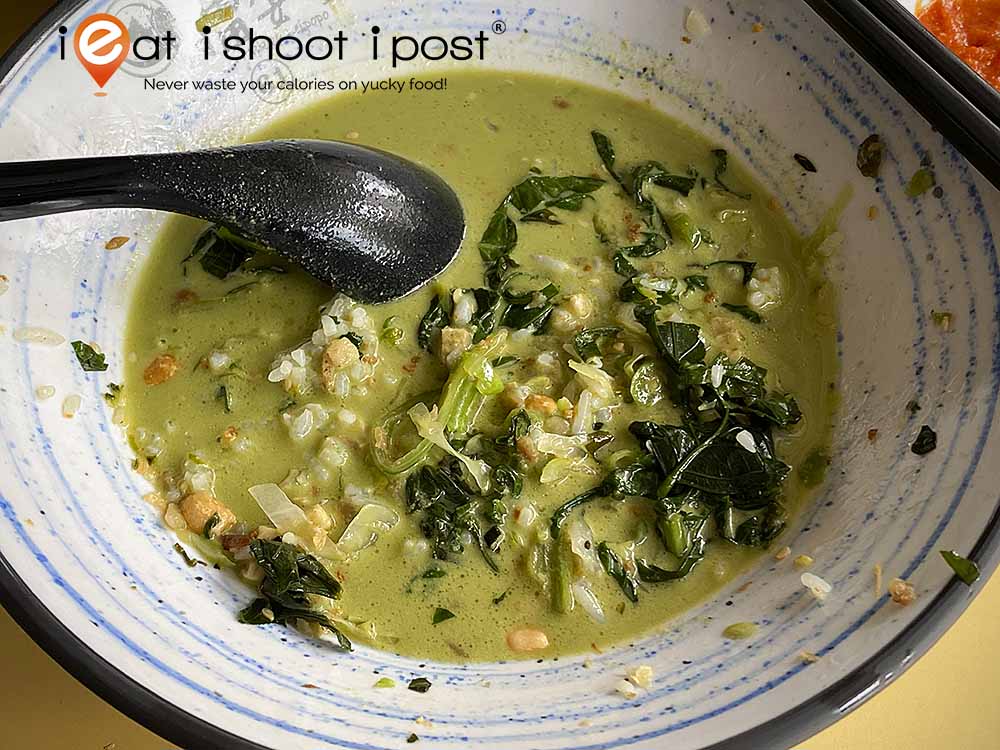 I was told by a TTR expert (who happened to be in front of me in the queue) that the way to eat it is to mix the rice and ingredients and eat half of it first before adding the tea to the rest.  In this way, you can enjoy the dish both ways.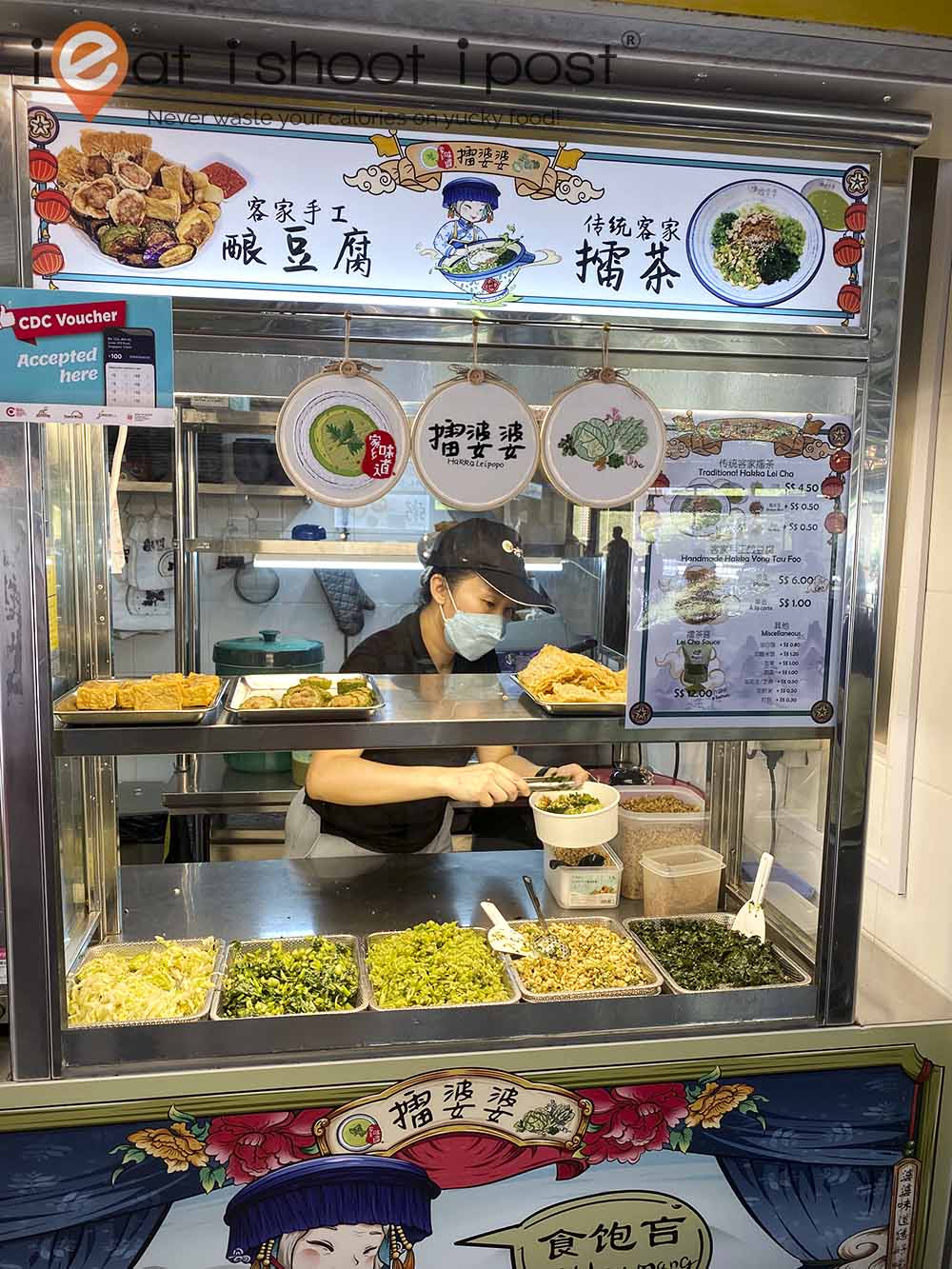 The TTR expert also told me that she can the dish every day and used to frequent other stalls until she found Lei Po Po.  When I asked her what makes this stall so good, she told me that the veggies here all taste really fresh!
Now, I haven't had much experience with TTR, so I can't say much about how this TTR is, compared to other stalls.  What I can say is that I actually quite enjoyed the bowl of greens, which actually says quite a lot.  Whilst other places might use Ikan bilis for the source of umami, this stall uses a very tasty fried hae bee (dried shrimps).  When all the components are mixed together, it makes for quite a tasty and comforting mouthful.  I don't think I would develop a craving for it, but when my cholesterol tests are looming, this might be something I would choose to eat!
The soup reminds me of Japanese matcha.  The raw basil gives it that herbal note while the ground peanuts give it body.  I didn't enjoy having the tea in the rice as much as having it separate.  4/5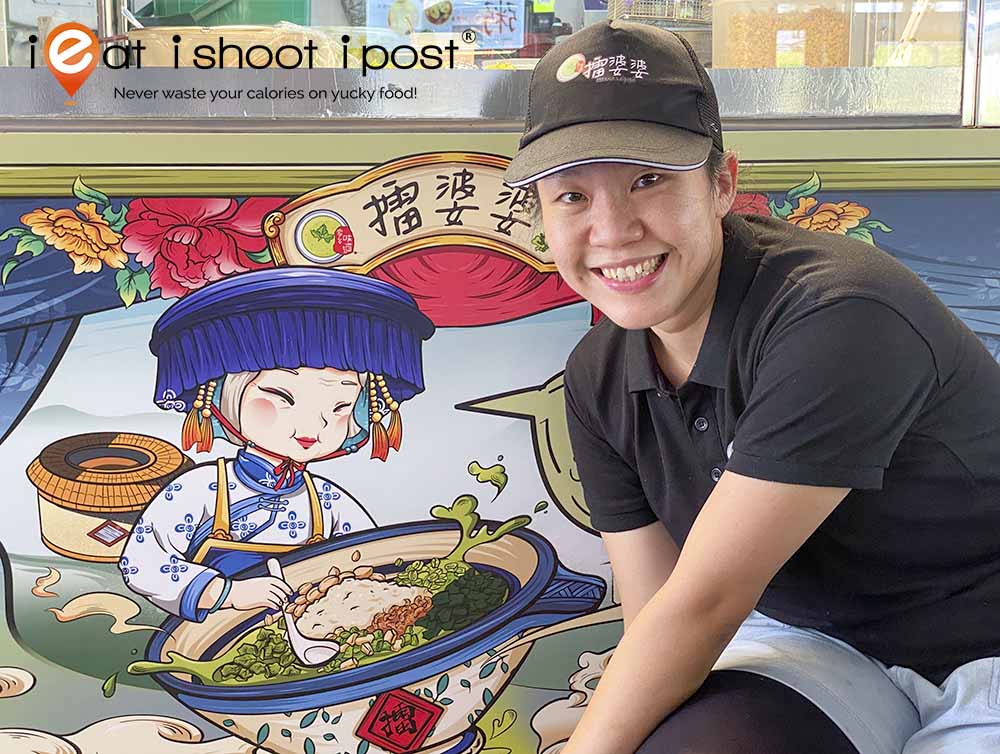 The owner of the stall, Kumiko Tan, is very passionate about her dish.  She started cooking it for her husband who is the type who can eat it every day.  Like many new hawker startups nowadays, she soon started a home business which did so well that she opened her stall at Bukit Merah View food centre.
Many of the ingredients are sourced direct from Malaysia, like the holy basil which goes into the tea.  This particular variety of basil is not so readily available at the markets, so the fact that they specially source for it is an indication of their passion for their product.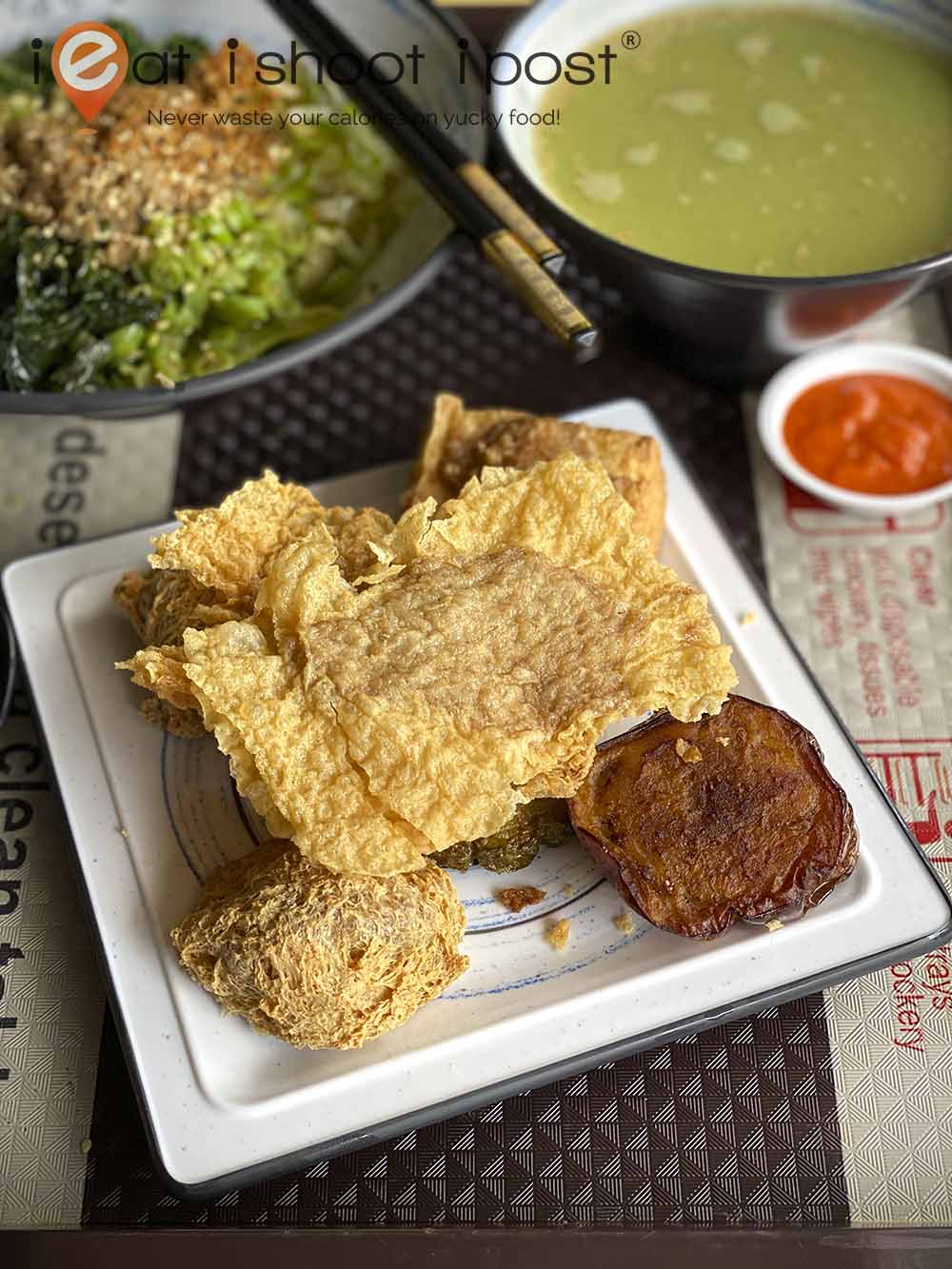 They also use only fresh pork mixed with beh kah (spotted mackeral) fish paste sourced from Pontian for their yong tau foo filling, another testament to their dedication.  The yong tau foo is very good, though I would have liked it more punchy.  They don't use msg here, so this has to be achieved with more umami-rich ingredients like ti poh (dried sole fish) or hae bee (dried shrimps).  4/5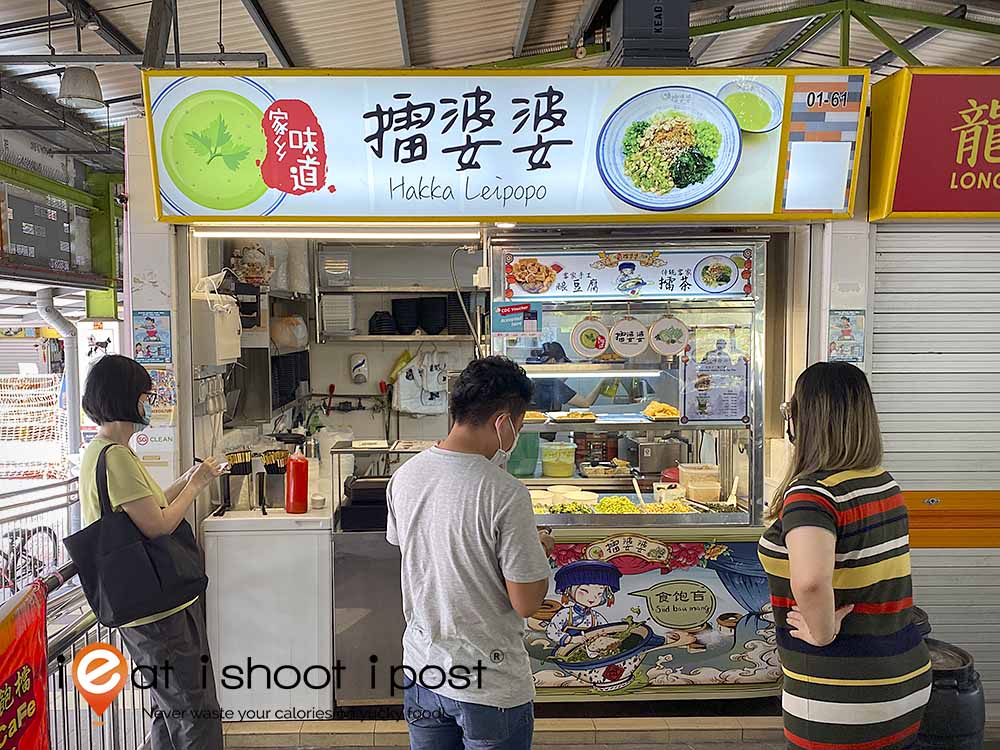 Conclusion
If you are a fan of Hakka Thunder Tea Rice, then I would really like to hear what you think about this latest kid on the block.  If you haven't tried TTR before, then perhaps this could be a good introduction.  There aren't many dishes at the hawker centre which I can say is really healthy, but TTR is certainly one of them!