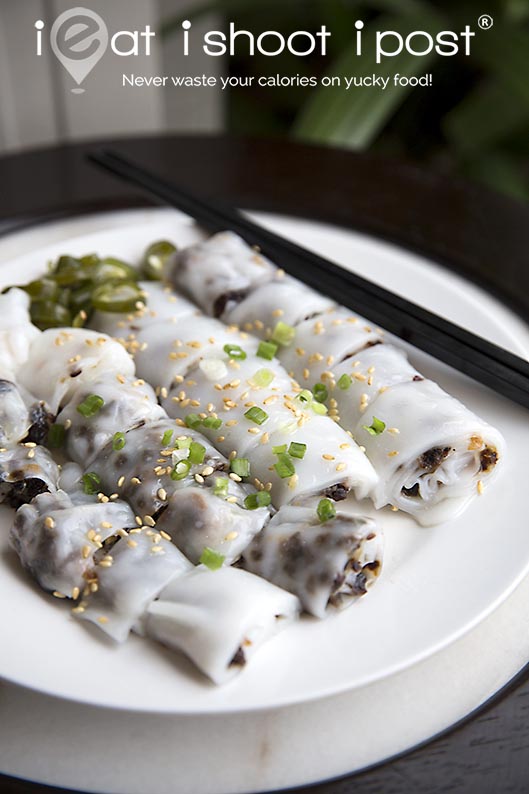 Did you know that there is a leaning tower of Malaysia?  Oh yes, it is located in the small town of Teluk Intan, previously known as Teluk Anson.  I have never been there and until I visited this little restaurant along upper Changi Road, I did not even know of the existence of Teluk Intan!
But for those of you who have been to Teluk Intan, I am sure that you will mention two things about the place.  The first is about the leaning tower and the second is perhaps  the famous Liew Kee Chee Cheong Fun with its infamous long queue throughout the day!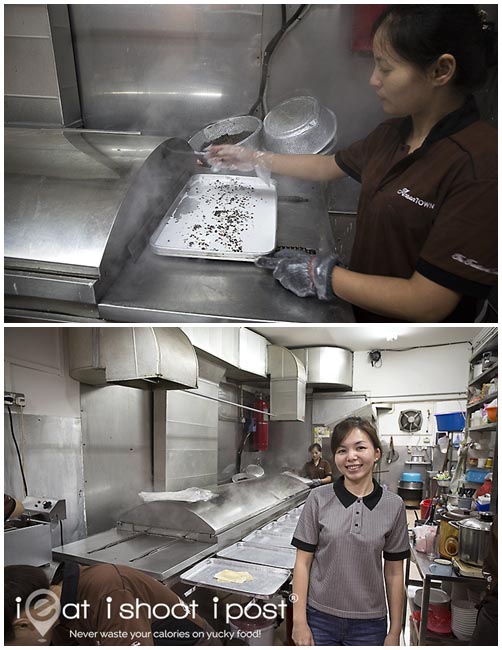 If you don't wish to travel all the way to Anson to try the Chee Cheong Fun, then the good news is that a similar version is available right here in Singapore.  This particular shop,  which sells Teluk Intan style chee cheong fun has already been around for a few years but has recently changed hands and undergone a complete renovation. The new owner, Michelle, a Singaporean who was born and brought up in Teluk Intan bought over the shop so that she can re-create her favourite dishes which she used to enjoy as a kid.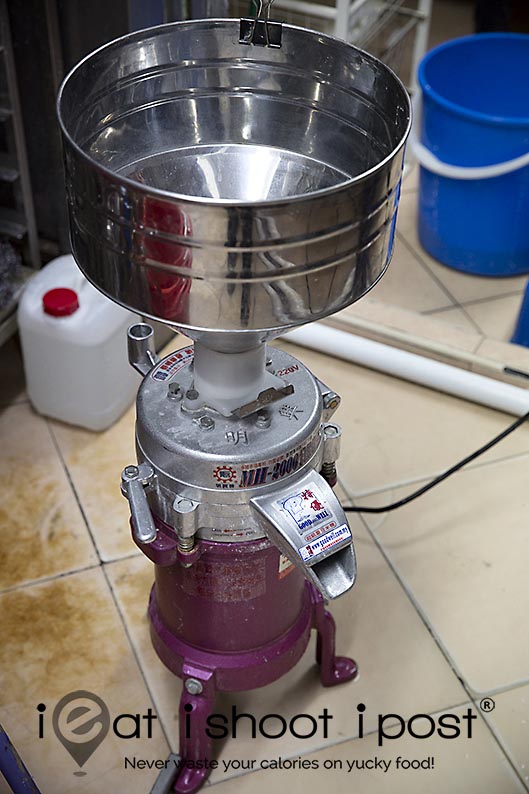 Their signature Chee Cheong Fun is very good.  It is a different style of Chee Cheong Fun than what we are used to.  There is no sauce to go along with it.  Instead, the Chee Cheong Fun is filled with a umami mix of turnip, dried prawns and minced pork and eaten with pickled green chillies.  It's the kind of stuff that is really nice for a snack and the combination of the chewy chee cheong fun, tasty filling and sweet and sour chillies can get quite addictive. 4.25/5
What I appreciate about the place is Michelle's effort to keep things as authentic as possible. They grind their own rice with a rice mill which was imported from Malaysia in order to make the Chee Cheong Fun.  They also have their own soya bean grinder to make their own soya bean milk and make regular trips to Malaysia to stock up on things like dark soya sauce so that their noodles will taste like those found in Malaysia.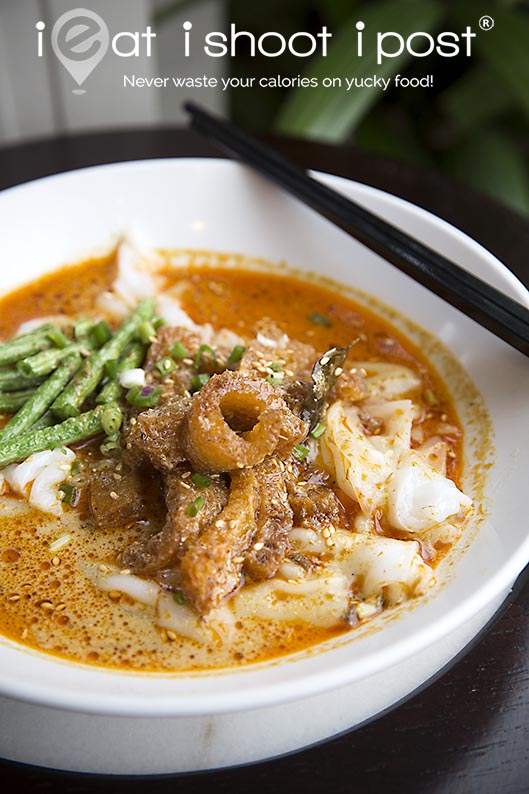 Their curry Chee Cheong Fun is great for those of you who are looking for the combination of spongy pigs' skin soaked in a fragrant, light curry gravy.  They fry their own rempah every week in a huge wok and that extra effort does give the curry gravy its unique taste .  It just lacks that special something to tip it over to the addictive level but its delicious nonetheless. 4/5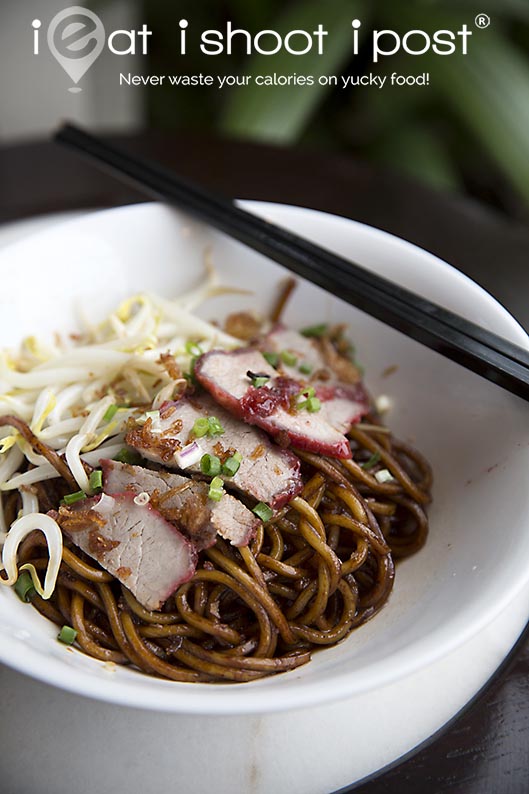 The dry noodles with charsiew is reminiscent of the type of  noodles that I have eaten in Sabah.  It's a very simple dish of thin hokkien noodles that has been blanched and then tossed in that iconic black Malaysian soy sauce and a bit of oil.  As I mentioned earlier, the dark soy sauce is specially brought over from Malaysia, so the noodles really taste like the ones in Malaysia.  The char siew is a non-event and  the pastel red colour was a little off-putting, but it's comfort food, especially if you are yearning for rustic Malaysian food.  3.75/5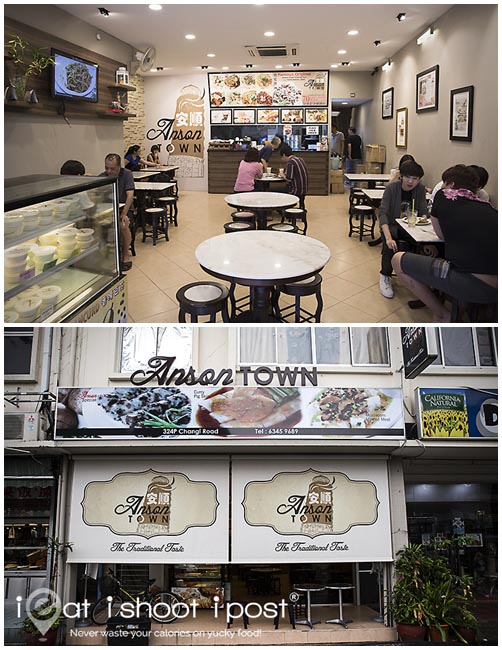 Conclusion
The Anson style Chee Cheong Fun is unique and well worth trying.  I like the fact that they take the trouble to mill their own rice to make the Chee Cheong fun. The new owners have also tweaked the recipes after taking over and renovated the place so that it is now a very comfortable eatery.  Certainly a place you can visit for some authentic Malaysian cuisine!