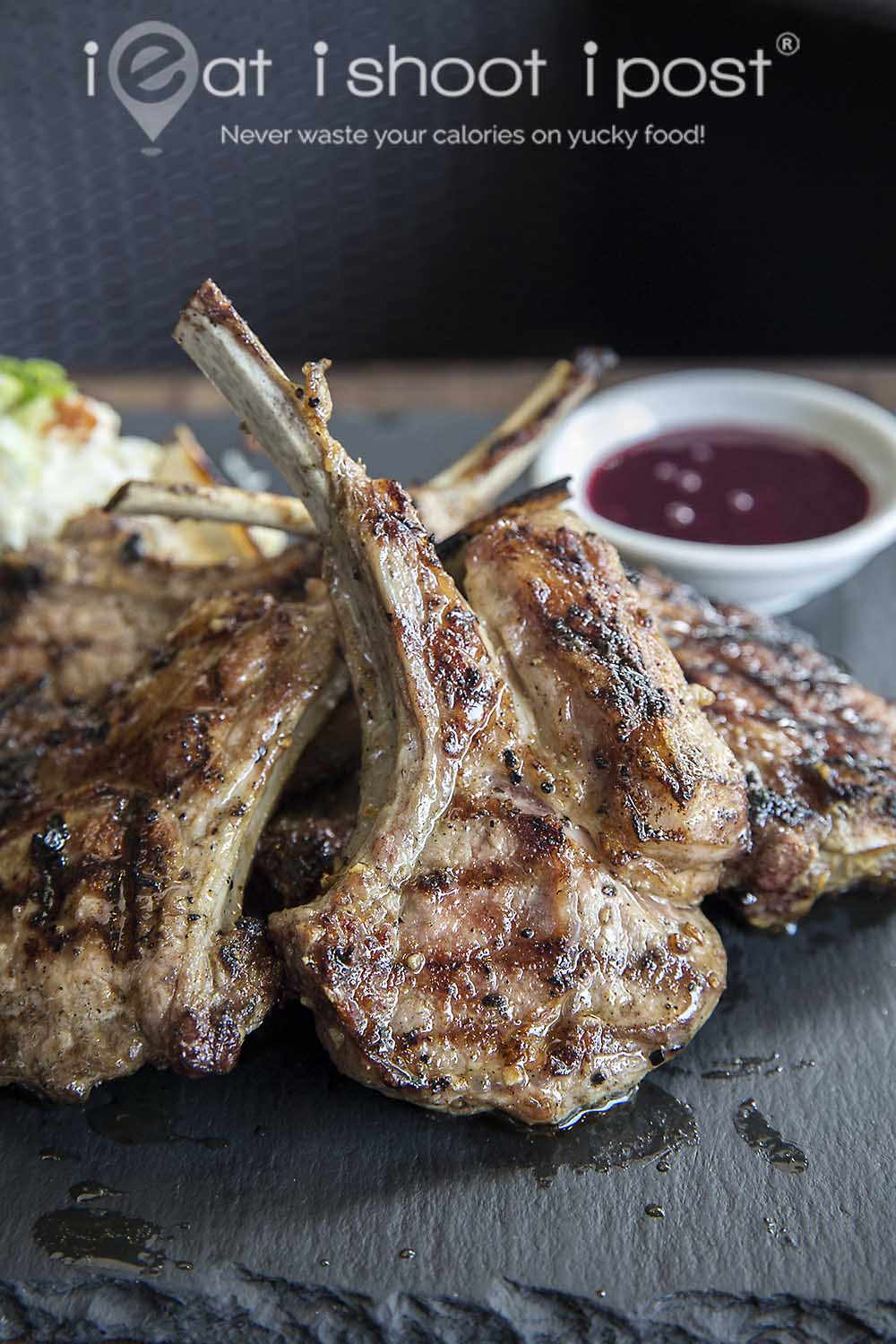 If you are after a family friendly steak house in the East, then the Black Pearl might just be what you are looking for!  When I first wrote about them in 2007, they had just started business and it was more of a fine dining concept. (The name was more French too — Perle Noir).  They have since moved further down the road and are essentially still serving the same quality of meats but in a more casual environment.
When I posted about them recently on Facebook, someone commented that the prices seem a bit high.   While I do agree that paying $52 to eat a ribeye steak is not cheap,  the reason that I am promoting the place is because it is good value!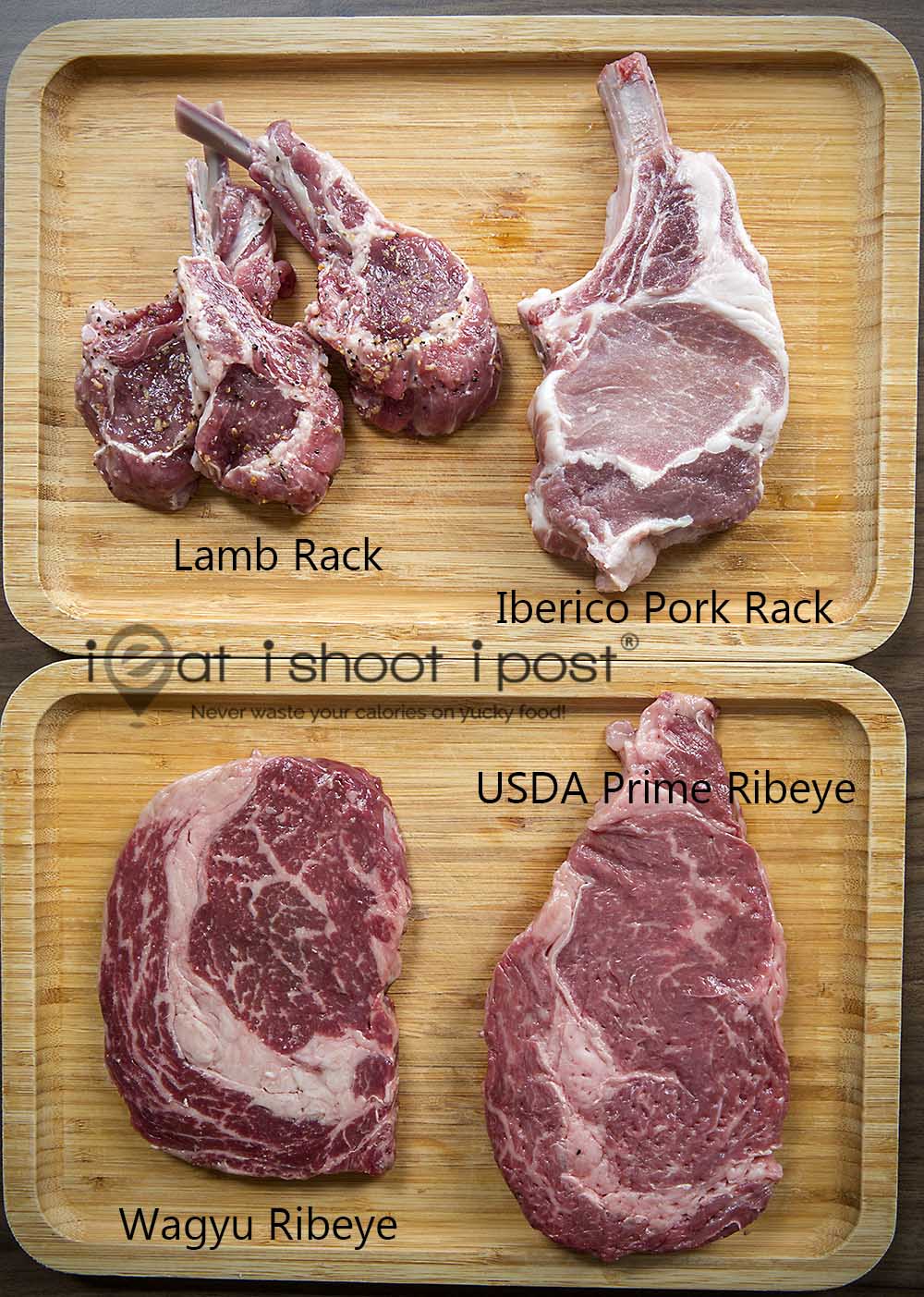 Whether $52 is considered good value really depends on the quality and the weight of the meat.  You can certainly get a New Zealand grass fed ribeye at Astons for $20, but some can argue that even that is not cheap as they can get a ribeye steak at the neighbourhood western hawker stall for $12.  The problem is that you are not comparing the same thing.  The price range for ribeye can range from $20/kg for a low grade frozen ribeye to $400/kg for chilled Japanese Wagyu!  So, good value really depends on the quality of meat you are getting.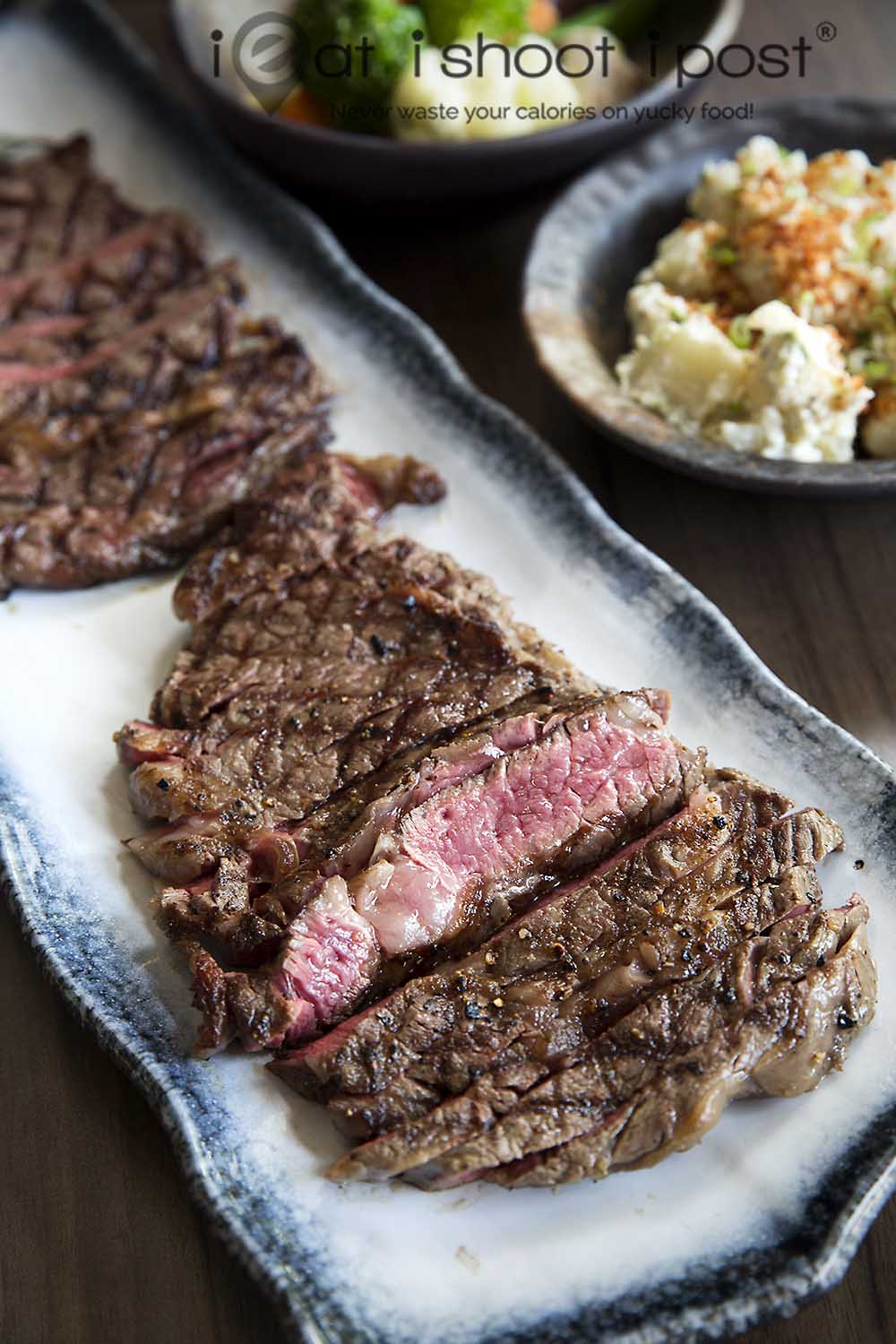 USDA "Prime" is the top grade of beef from the US and represents the top 2% of all the beef produced in the country.  This is the same quality used by high end steakhouses like CUT, Ruth's Chris and Wolfgang.  Since you might have to pay $80 to $120 for Prime Ribeye at these high end steakhouses, $52  suddenly seems like good value, right?  Of course, you will be only getting a prefectly grilled USDA Prime steak and forgo the white tablecloth, the leather benches, oakwood tables and wait-staff in suits!  4.25/5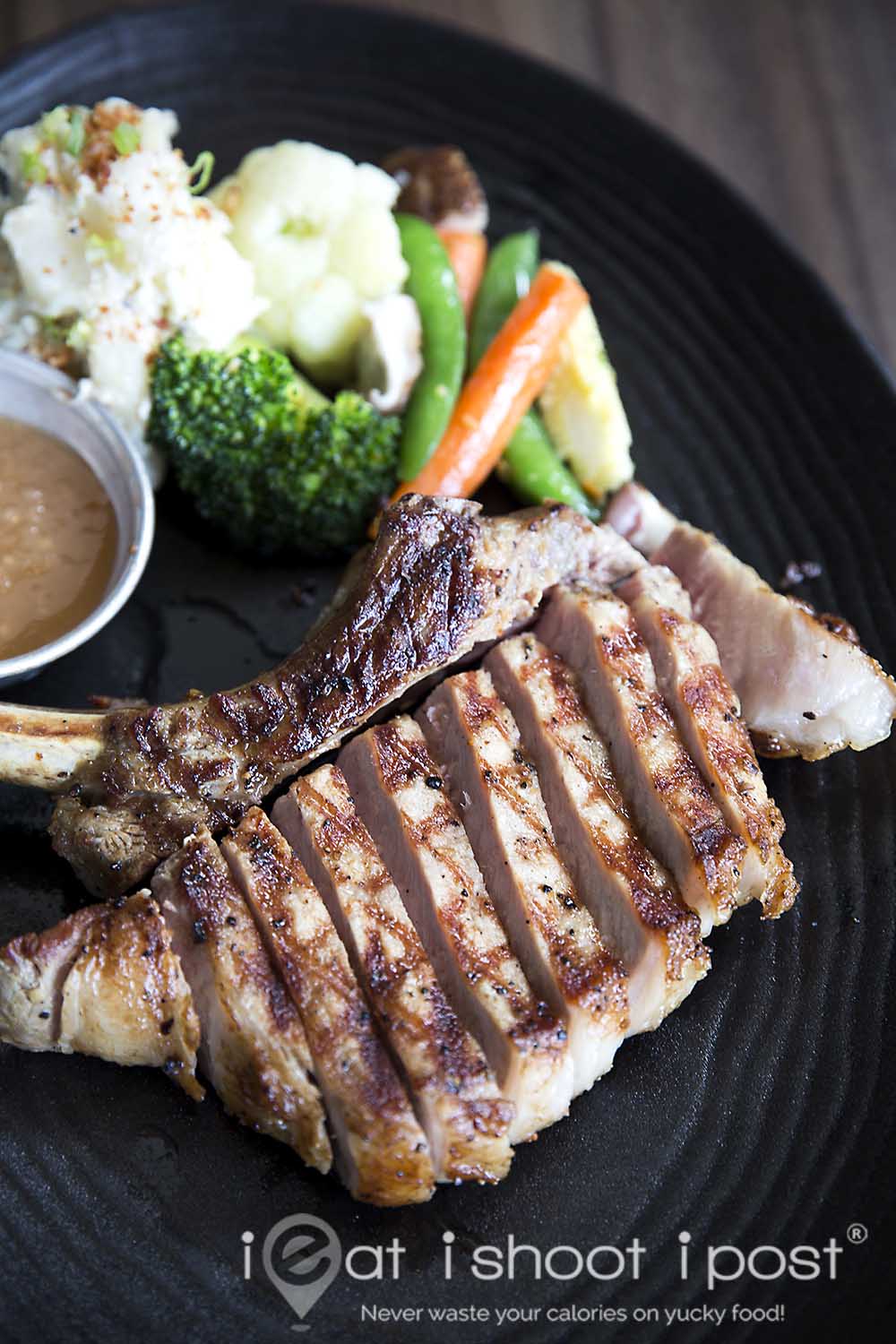 When you have a piece of good meat, all you need is a chef who knows how to handle it and one of the best tests for a chef is to see how well he cooks a pork rack.  I have been impressed with Chef Jonathan's pork rack since the first time I tried it in 2007.  His pork is always tender and juicy.  This has to do with the quality of the meat but also in the ability of the chef to control the heat and doneness. 4.25/5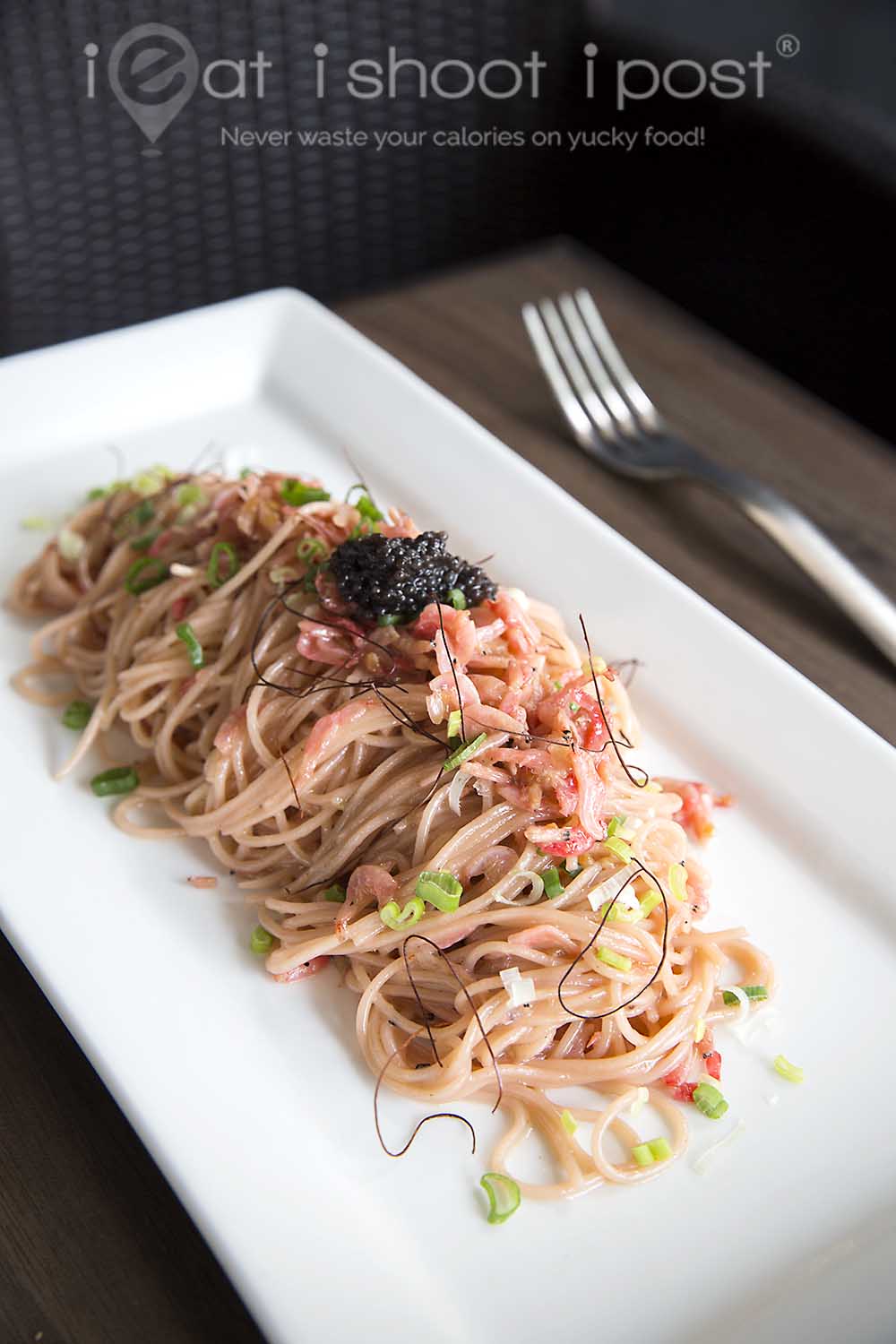 The menu also offers a few pasta dishes for those who like their carbs.  They are descent, but it is not a place I'd specially go for pasta.  They are fine as a sharing dish.  4/5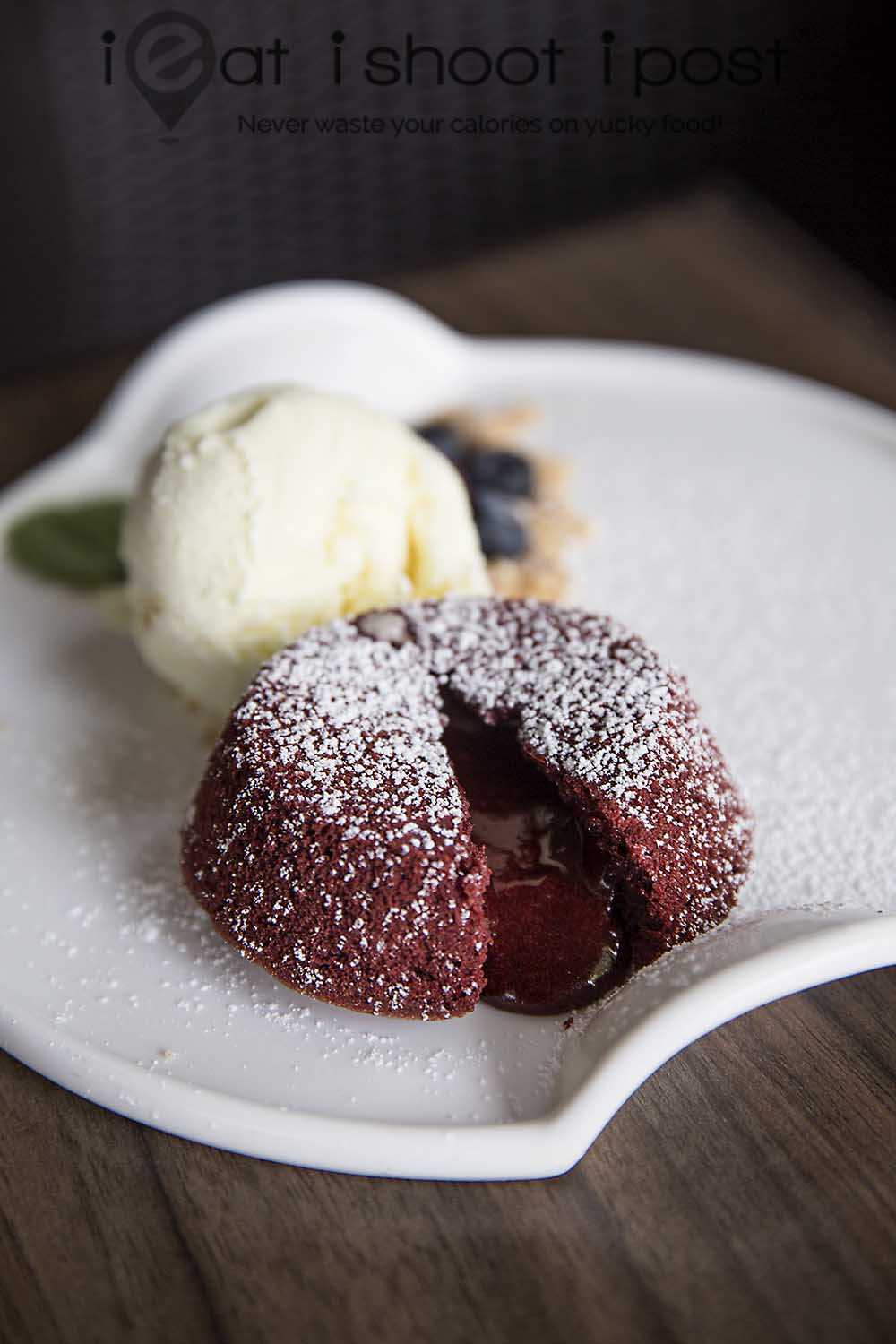 For desserts, I can recommend the Red Velvet Molten Lava Cake which are made in-house. 4/5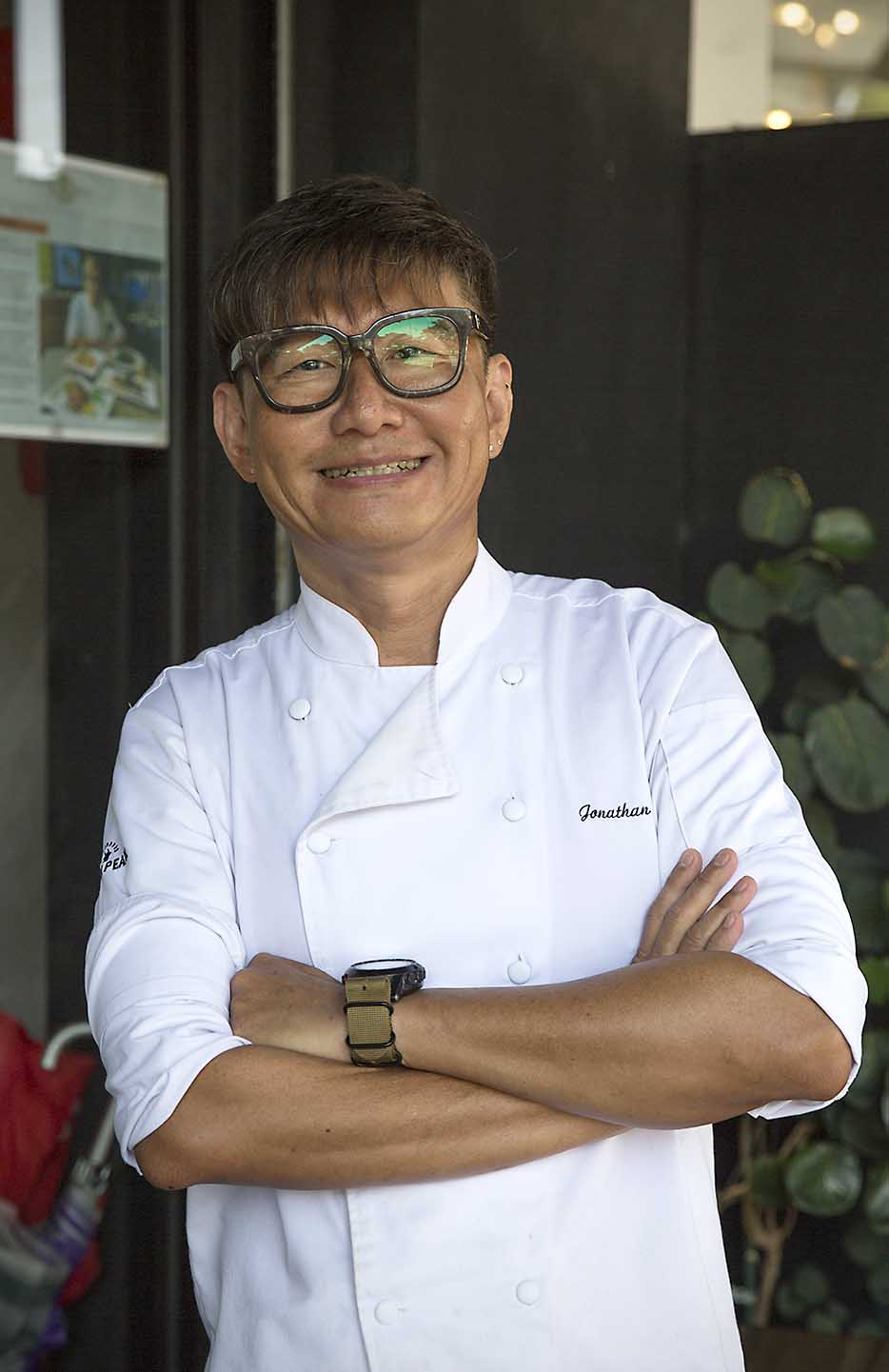 Conclusion
Family friendly steakhouse where you find high quality meats at mid range prices.