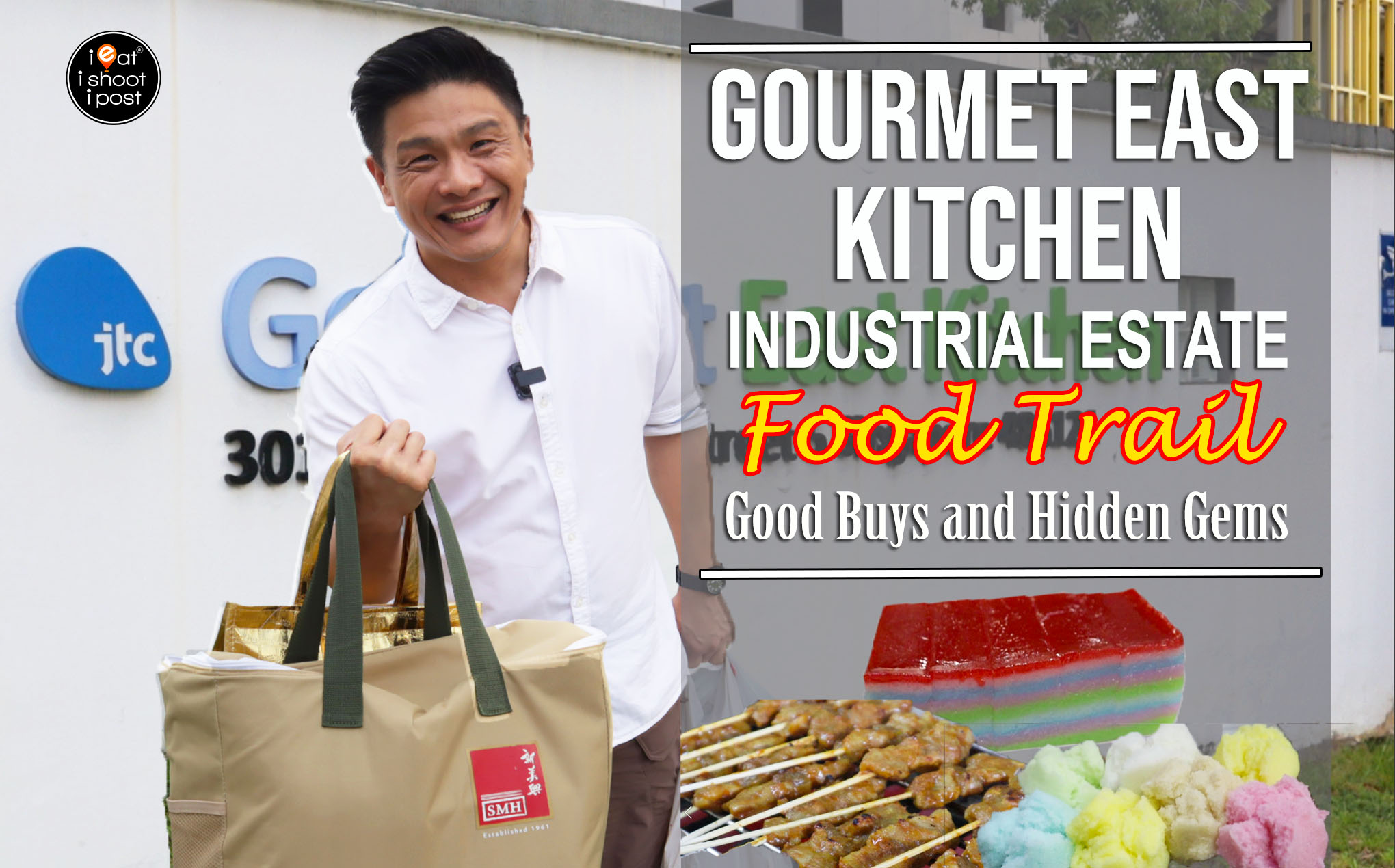 Today we take you on a most interesting industrial estate food trail. Rather than visiting the usual hawker stalls we take you to Gourmet East Kitchen in Bedok which houses many central kitchens which manufacture food for hotels and other eateries. I'll bet many of you would have never even thought of visiting a place like this! But, if you are planning a big party and are looking to buy food at factory outlet prices, here are some places you might like to check out!
Dim Sum – Sin Mui Heng Food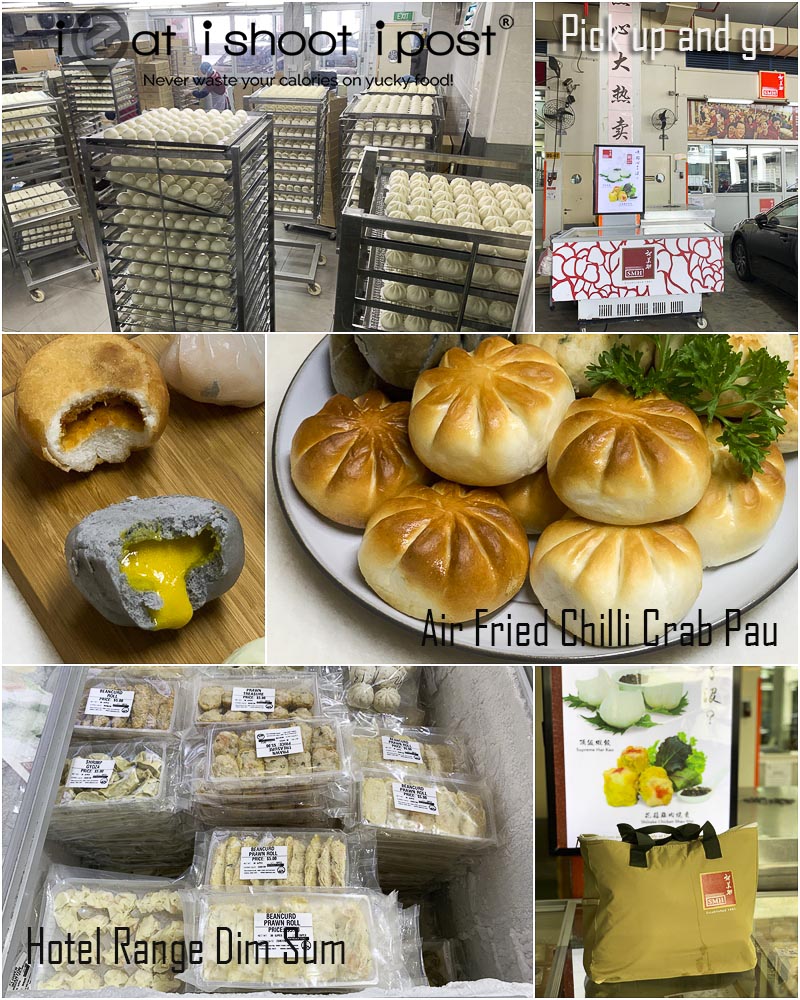 Sin Mui Heng has been around since the 60's and now boasts that they supply dim sum items to 80% of the hotels in Singapore! They manufacture dim sum of different quality. While they make some for hotels according to their specificiation, they also have a range they make for the mass market which are available the local supermarket exported worldwide. If you are planning a gathering, you can pick up frozen dim sum direct from their factory at discounted prices! (around 20% less than at the supermarket)
The chilli crab pau and salted egg pau that are available as retail packs are actually quite good. (better than expected for a machine made bun). The range of dim sum sold to hotels are also available for sale and you can pick up things like prawn rolls, stuffed beancurd etc. Of course it can't be compared with freshly handmade dim sum at the restaurant, but at this price (10 pieces of prawn roll for $5) it's actually not bad.
Sin Mui Heng Food
Gourmet East Kitchen, #05-06
3017 Bedok North Street 5, Singapore 486121
8am to 5pm
Sun closed
6442 7677
Leo Satay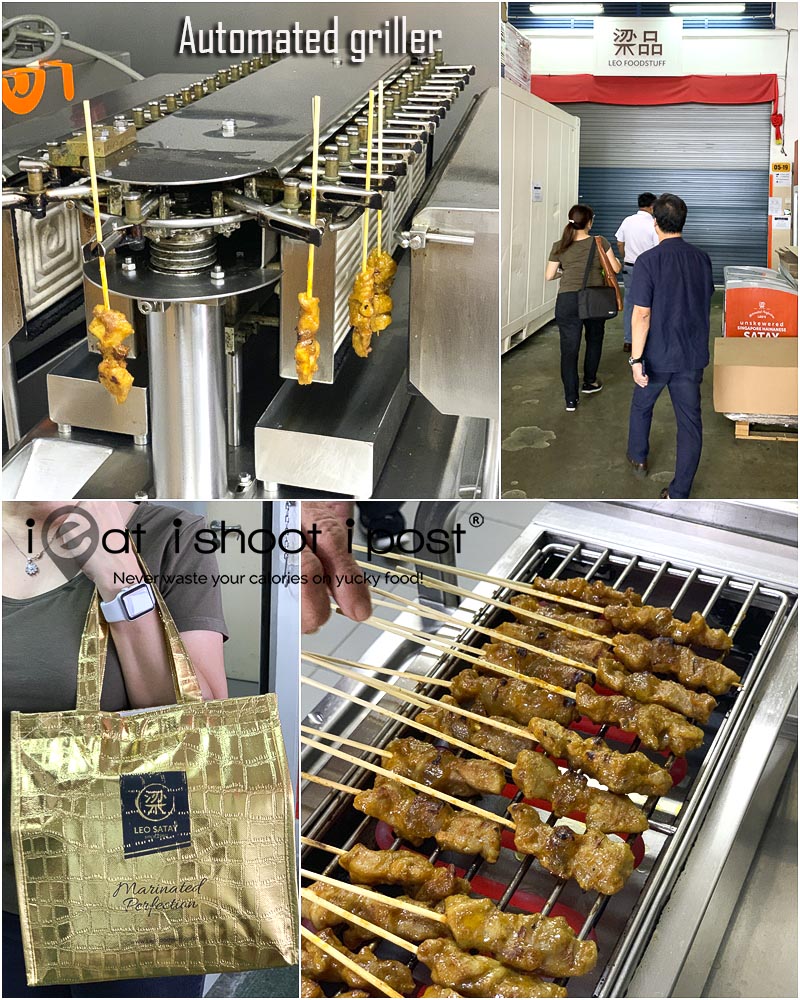 Also at the same level is a wholesaler of Hainanese style satay. Leo satay is also another heritage brand which has been round since the 60's. The raw satays are 30 cents per stick and they have the traditional Hainanese style pork satay with that piece of fat in the middle. The meat is well seasoned and tender and marinade is very good. The peanut sauce, however could be a tad punchier. They do retail packs of pre-cooked satay which is available at the supermarket, but if you want to buy raw satay to BBQ yourself, you will have to buy it direct from the factory.
Leo Satay Foodstuff Manufacturer
Gourmet East Kitchen, #05-19
3017 Bedok North Street 5, Singapore 486121
64432869

Genting Nonya Kueh
Over at Genting Nonya Kueh is where you can find what is probably Singapore's cheapest Lapis Sagu! (10 pieces for $3.40) Now that is what I call wholesale prices! I was quite impressed by the fact that they even have a stone mill to mill the rice to make the kueh and they even grate and squeeze their own coconut milk! I wish I could say that it was the best lapis sugu ever but I can't. It's cheap and reasonably good but I would have liked if it tasted a little richer. The owner tells me that they deliberately reduce the amount of coconut milk as the older folks don't like it too rich. The wah gor kueh (steamed rice buns) are quite good. At $1.40 for 7, that's only 20 cents per piece! In a nutshell, this is this probably the cheapest place in Singapore to buy nonya kueh!
Genting Nonya Cake and Confectionery
Gourmet East Kitchen #01-31, 3017
3017 Bedok North Street 5, Singapore 486121
8am to 5pm
6741 4990

Hougang Otah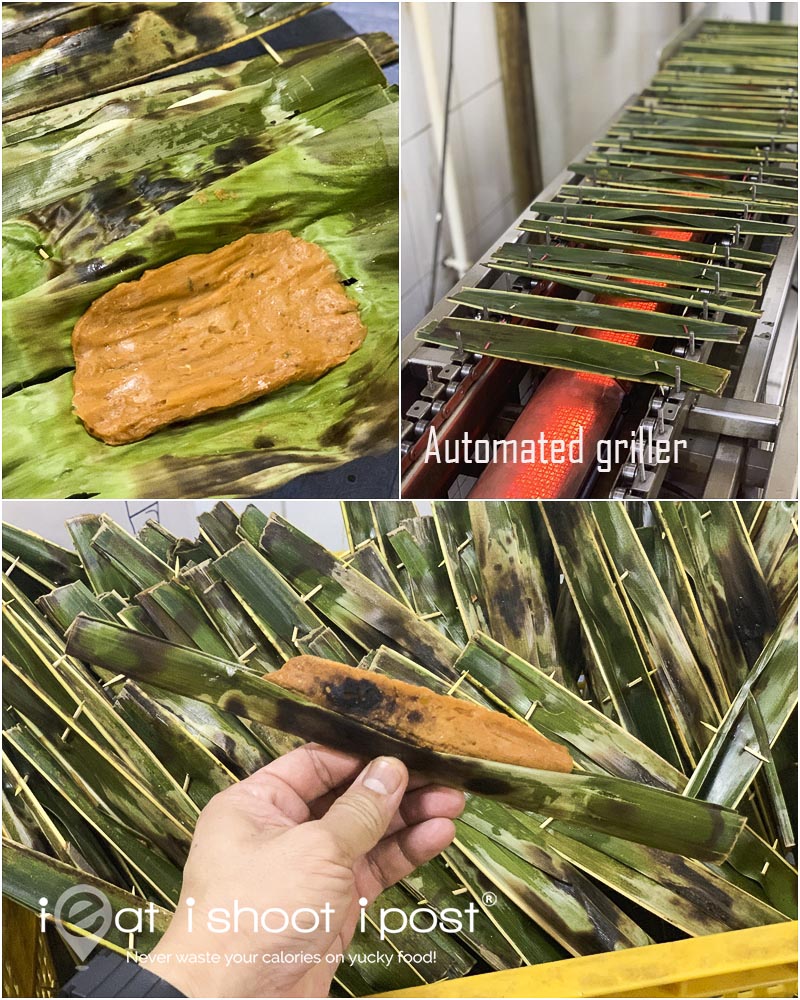 Also on the ground level is the popular Hougang Otah. Unfortunately, there is no difference in prices whether you buy it here or at their retail store at Airport Road. But if your are living around Bedok, this will be more convenient. They are located on the ground level and you can actually drive your car right up to the back door to pick up your otah. The quality of the otah is very good. They have different types ranging from fish head otah, to non spicy otah, seafood otah etc. I especially like the banana leaf otah ($1 each), which is deliclious! The traditional coconut leaf otah is 50cts each.
Hougang Otah
Gourmet East Kitchen, #01-05
3017 Bedok North Street 5, Singapore 486121
7am to 6pm
6442 9396