The Ultimate Hawker Fest is back again and this year I am pleased to introduce to you some new hawkers who have come on board to do their bit for charity in the only Hawker Event of the year where they get to dream up an ultimate version of their hawker dish!
The whole idea behind Ultimate Hawker Fest is to give our best hawkers an opportunity to make use of really good ingredients which they might not have a chance use because of cost constraints. So last year, we had the opportunity to see what Satay will taste like if we used quality pork belly that is cut Japanese Kushiyaki style! Those who have attended last year's event can tell you how good that was!
This year we welcome Ah Yoke of Siang Hee Cze Char on board. Serangoon Gardens Food Centre is closed for renovations, but she has kindly volunteered to do her famous Pumpkin Prawns for our hawker fest! What we will do a little different is to use really top quality wild caught sea prawns and skewer them before deep frying in batter. Since people who come to the event usually come in groups so that they can share their dishes, this style will make it easy for everyone to share!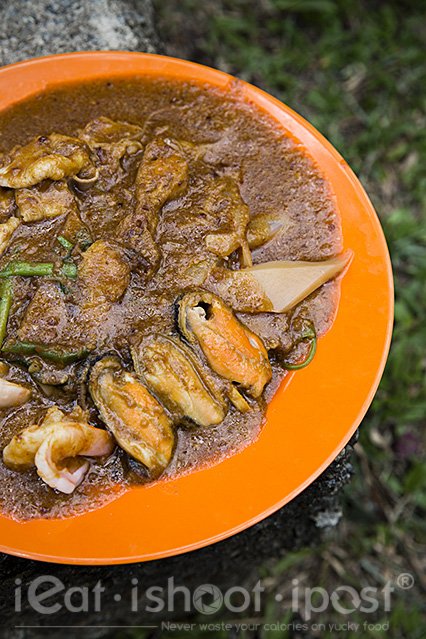 Satay Bee Hoon by Centre Satay Bee Hoon
We also have Jome of Centre Satay Bee Hoon helping us create an Ultimate Satay Bee Hoon. This is one underrated hawker dish of which is really very tasty. The number of good Satay Bee Hoon stalls are getting lesser and lesser, so it will be good to re-introduce this dish to a new generation of Singaporeans. Hopefully, we can start a Satay Bee Hoon renaissance! I have asked Jome to dream up his ultimate version of Satay Bee Hoon and he has decided to add in mussels, thinly sliced pork belly and large prawns on top of his excellent home made cuttlefish!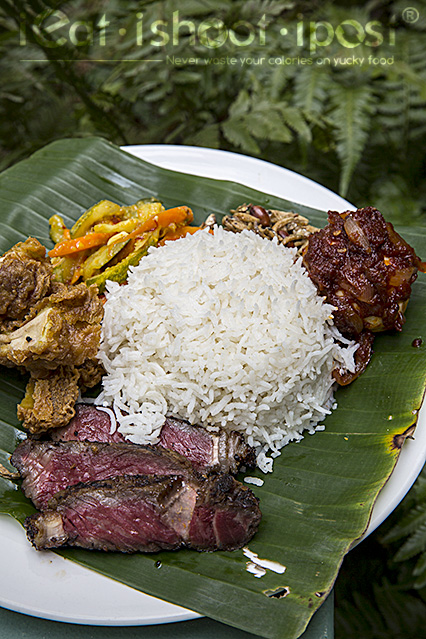 Nasi Lemak from Spice Peranakan
Joshua of Spice Canteen at Biopolis will be coming up with his version of the Ultimate Nasi Lemak where he will be steaming Basmati rice and topping it with his excellent Ayam Goreng, Grilled Wagyu Sirloin with his Nonya spice rub as well as sambal egg, ikan bilis and achar!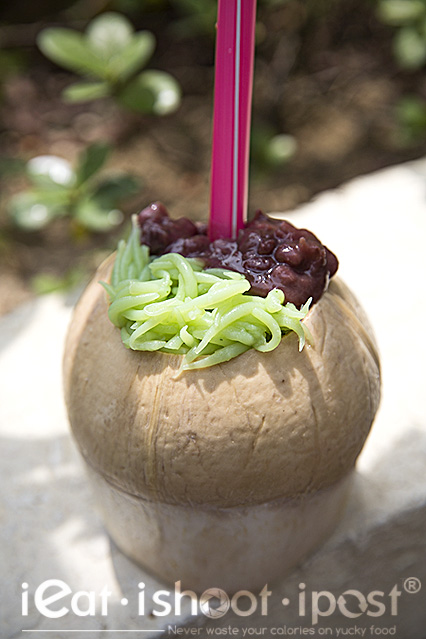 Cendol by Dove Desserts and Udder's Ice Cream
For desserts, Helen of Dove Desserts will be pairing up with Dave from Udder's ice cream to create the Ultimate Cendol! Helen will be putting her homemade cendol and delicious Gula Melaka which she travels all the way to Malacca to buy, into a young coconut! The combination of the flesh of the young coconut is excellent with Cendol. She is still experimenting with the flavour of ice cream she will be using. The last time I spoke Helen, she was suggesting using Rum and Raisin! Imagine an alcoholic version of Cendol! Can't wait to find out what it will taste like on 19 Oct!
Here is what happened last year!
Read more about last year's event here!
So, do rally your friends and family to come for the Ultimate Hawker Fest! See you there!
Venue: Millenia Walk
Date: 19 Oct 2013
Coupons: $50 per booklet
Tickets on sale now at www.ultimatehawkerfest.sg/
You can also purchase tickets from:
(a) Millenia Walk Service Desk on level one. Millenia Walk is located at 9 Raffles Boulevard Singapore 039596 (Next to Promenade MRT station, Circle Line)
(b) TOUCH Community Services at 3615 Jalan Bukit Merah, 3rd Floor TOUCH Community Theatre, Singapore 159461 during office hours on weekdays from 10am -12 noon and 2.30pm – 4.30pm.