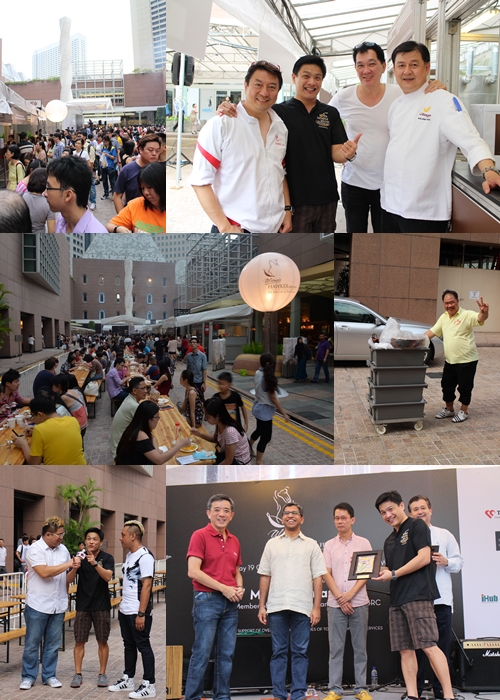 To everyone who came, who built, who cooked, who ate, who played, who prayed, who stressed, who served, who gave and have in whatever way contributed to Ultimate Hawker Fest 2013, my very sincere and heartfelt gratitude and thanks for making our annual fundraiser a huge success!
Last year's Ultimate Hawker Fest was remembered by many for the huge downpour. This year's will be remembered for the huge downpour that came the day after which caused massive flooding along Paya Lebar Road. It was indeed a miracle that this year's Ultimate Hawker Fest did not get even a drop of rain! I am thankful to God and to all who have prayed earnestly for the rain to stay away.
For those of you who came, I am sure you agree that the set up this year's stalls was even better than the year before. Last year we had problems with flooding, so this year, Steward's Solution have pre-empted it by raising platform by half a foot. It was just amazing to see how well all the stalls were set up and to think that is was all done for charity! Our sincere thanks to Steward's Solution and Millenia Walk for their huge contribution to the event!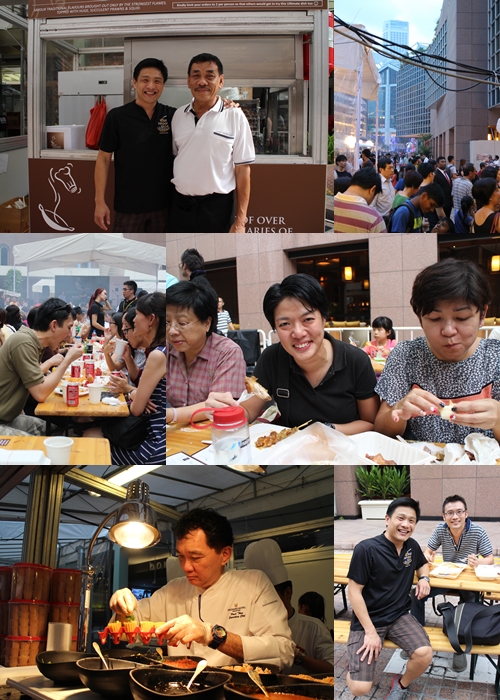 The stars of the show were of course, the hawkers and the chefs who have sacrificed their time and effort to help us at the event. Without them, there would be no Ultimate Hawker Fest! Most of them have been stressed out trying to come up with something that is better than what they have been serving for years! I am glad that they were sporting enough to give it a try. Hopefully, some of the Ultimate versions of their dishes will make its appearance at their stalls soon.
The main concern that many of them have is that the general public would not want to pay more for better quality hawker fare. I am hoping that the Ultimate Hawker Fest would give them an indication of just how many foodies out there who actually want to have the option to buy these Ultimate versions from time to time. City Satay has been able to introduce the Ultimate Pork Belly satay in their website which you can order online. Fatty Cheong has been toying with the idea of selling Pork Jowl Char Siew at this stall on weekends. However, others like Tian Tian chicken rice are still reticent about selling Ultimate chicken rice because they feel that people will not want to pay for it even though the response to their Ultimate Chicken Rice was overwhelming.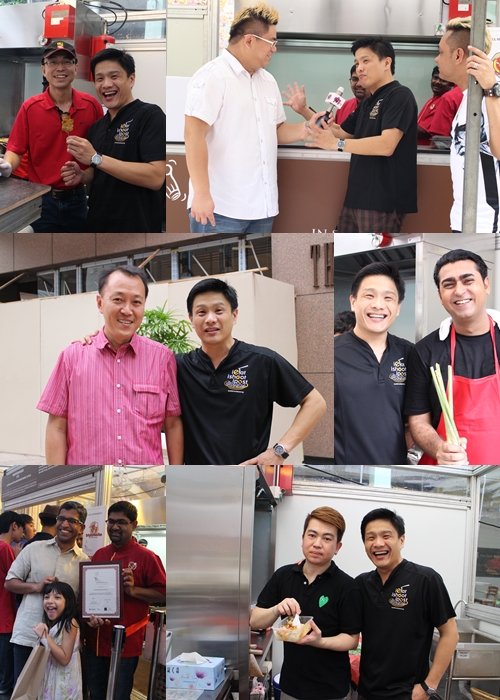 The effort to improve the quality of our local hawker fare is an uphill task that is largely opposed by our own culinary prejudice. We are the ones who tell the hawker that we would only pay $3 for a plate of Hokkien Mee but we don't mind paying $6 for a plate of pasta just next door. Why do we look down on our own cuisine and demand that it remains mediocre while we are so willing to pay more for foreign cuisines? Why do we admire the Japanese for being so meticulous about their ingredients but are up in arms when a hawker tries to do the same? Are we not prejudiced against our own culinary culture?
I have been asked many times as to why we have an Ultimate Hawker Fest?
Well, it was Daniel from Touch Community Services who sat down with me two years ago and asked me about organizing a fundraiser involving hawker food. His idea at the time was to bring some of the best hawkers together for a food fest. To me that wasn't exciting enough as it has been done many times before. What would make it exciting would be to give the hawkers the opportunity to use better produce to make the dish of their dreams! For some hawkers like Fatty Cheong, it was a dream come true as he had always known that pork jowl makes the best Char Siew but it was hard for him to sell this at the hawker centre because of the price. So this was his chance to show the public what he can really do if they are willing to pay. So far, all the people I spoke with tell me that his pork jowl char siew is out of this world!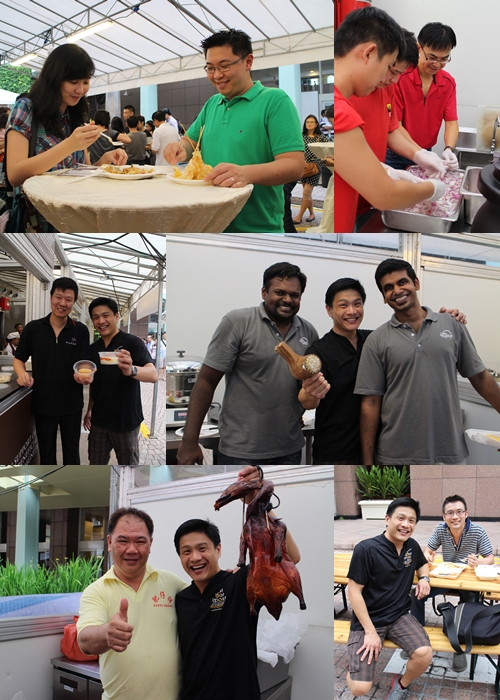 Some people have been concerned that hawker food should remain cheap and affordable. I think we can all agree with that. Hawker food is the staple for most Singaporeans and it cannot be too expensive. However, there is a disturbing trend that the quality of our hawker food is going downhill. You really can't blame the hawker. If COE, fuel prices, child care and cost of raw food keeps going up and we still demand a $2 plate of chicken rice then something has to give. Nobody wants to pay more for hawker food, but if we limit our thinking to the short term, then in the long term we are all going to suffer. If there is no money to be made in hawker food, none of the younger generations of Singaporeans will want to be artisanal hawkers. We will all end up eating generic, factory produced food that is bought and sold at the food centres. As you and I know, this is already happening.
I am hoping that the Ultimate Hawker Fest will inspire a new generation of hawkers who can dish out quality hawker food, made with good ingredients and made with such passion that it would rival any Japanese, French or Spanish chef. Why? Because hawker food is Singapore food and I am proud of it. But I am not content to bring my Japanese friends to eat Tian Tian Chicken rice and tell them that this is all we can do. I want to bring them to eat the Ultimate version which is made from quality chickens because I know that if their chefs were to make chicken rice, that is what they will do. I want them to taste a piece of pork jowl char siew or a stick of satay and have them go "Oishii! I wish we can have this in Japan!" rather than have them start thinking that they can make better charsiew and satay using kurobuta pork. I want to show them Singapore food at its ultimate level. It is just a matter of national pride.
So until our next Ultimate Hawker Fest, eat well and support our hawkers by encouraging them to produce good quality food!