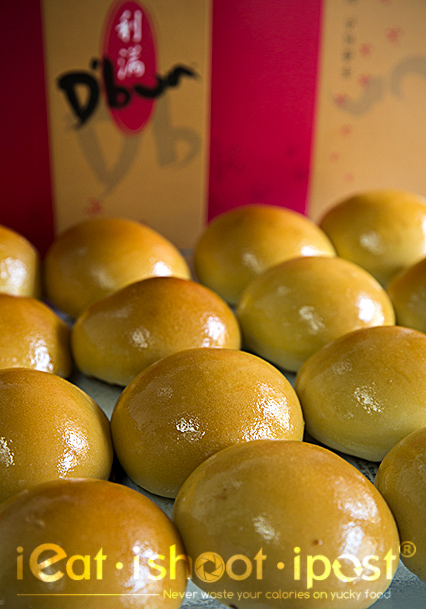 Char Siew Sio Bak Chan Pau by D'bun
The philosophy behind the Ultimate Hawker Fest is to showcase Singapore heritage food at its best. Most people know Singapore food as the food that is sold at the hawker centres. These hawker centres are an important part of our heritage and they are a reminder of our humble past. In those days, the hawkers just made do with whatever ingredients that are available. But as Singapore develops into a first world nation, we now have access to some of the finest produce used by some of the finest restaurants in the world. During the Ultimate Hawker Fest, I want to give our very best hawkers the chance to use some of these quality produce and see how they can use it to make an ultimate version of their specialty dish.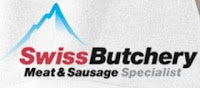 Swiss Butchery at Tanglin Post Office
So, for example, instead of using the normal Indonesian pork, D'bun will be using Iberico pork from Swiss Butchery to make their Special Big Pau this year. Based on last year's feedback, we will be making the paus a little smaller this year (But still big!) so that it is easier to eat and the skin can be thinner. Not only will we be using both pork collar and belly meat, but each pau will also contain fresh scallops to give it that extra sweetness! You only get this pau once a year, so don't miss it!
D'bun will also be using Swiss Butchery's Free Range pork to roast their char siew and sio bak for their Char Siew Sio Bak Chan Pau (Baked Char Siew and Roast Pork Belly buns). The Char Siew Sio Bak buns will make their debut this year and I am sure it is going to be a huge hit!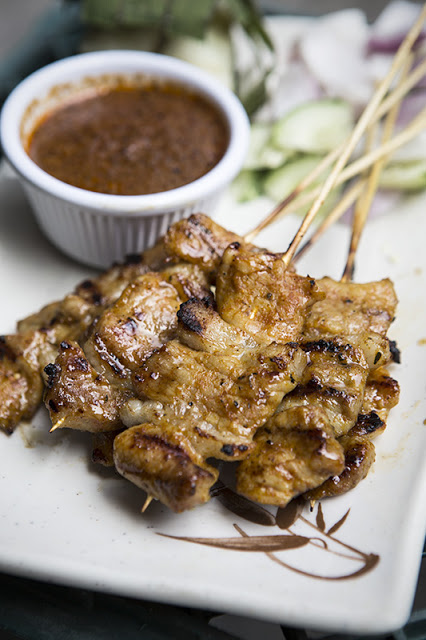 Pork Belly Satay by City Satay
Returning this year is City Satay's Ultimate Pork Belly satay which made its debut last year and attracted long queues at the hawker fest. This year, they will be expanding their BBQ pit so that they can churn out the satays faster. They will also be using Swiss Butchery's Free Range pork belly for the satay which I am sure is going to make it even more ultimater.
Unlike the local pork, Free Range pork are farmed outdoors, growing up in lush green fields. Sows give birth in individual huts in a free farrowing system in paddocks. Sows and piglets are free to roam as they please. At the age of 21-28 days the piglets are moved to deep bedding housing and fed multiple balanced diets based on specific nutritional requirements which consist of the local grain- wheat barley, lupin as well as pure water from the land. As you can see, these pigs are bred in as natural an environment as possible and it results in better tasting and healthier pork.
Will Free Range pork make a big difference to the taste of the Ultimate Satay? Well, we'll have to find out at the Hawker Fest!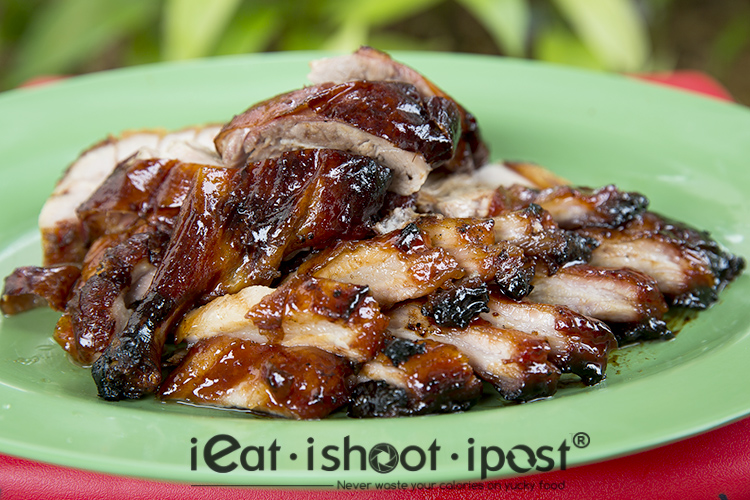 Also returning this year is the ever popular Fatty Cheong Roast Meats! If you have tasted Fatty Cheong's Pork Jowl Char Siew last year, you will know just why I believe Pork Jowl is the best cut for Char Siew. The meat is bouncy and has a reticular (net like) pattern of connective tissue and fats that resemble Otoro. What that translates to is a piece of roast meat that is juicy and bouncy and simply sublime!
So, do rally your friends and family to come for the Ultimate Hawker Fest! Come support the hawkers who are contributing their time and effort for charity! When you buy a book of tickets, not only will you be able to experience hawker fare like you never experienced it before but you will also be contributing to a good cause! So, I look forward to seeing you there!
Venue: Millenia Walk
Date: 19 Oct 2013
Coupons: $50 per booklet
Tickets on sale now at www.ultimatehawkerfest.sg/
You can also purchase tickets from:
(a) Millenia Walk Service Desk on level one. Millenia Walk is located at 9 Raffles Boulevard Singapore 039596 (Next to Promenade MRT station, Circle Line)
(b) TOUCH Community Services at 3615 Jalan Bukit Merah, 3rd Floor TOUCH Community Theatre, Singapore 159461 during office hours on weekdays from 10am -12 noon and 2.30pm – 4.30pm.
We would like to acknowledge Swiss Butchery for their support for our Ultimate Hawker Fest!
For more information about their excellent range of meats and sausages, please visit: http://www.swiss-butchery.com.sg/