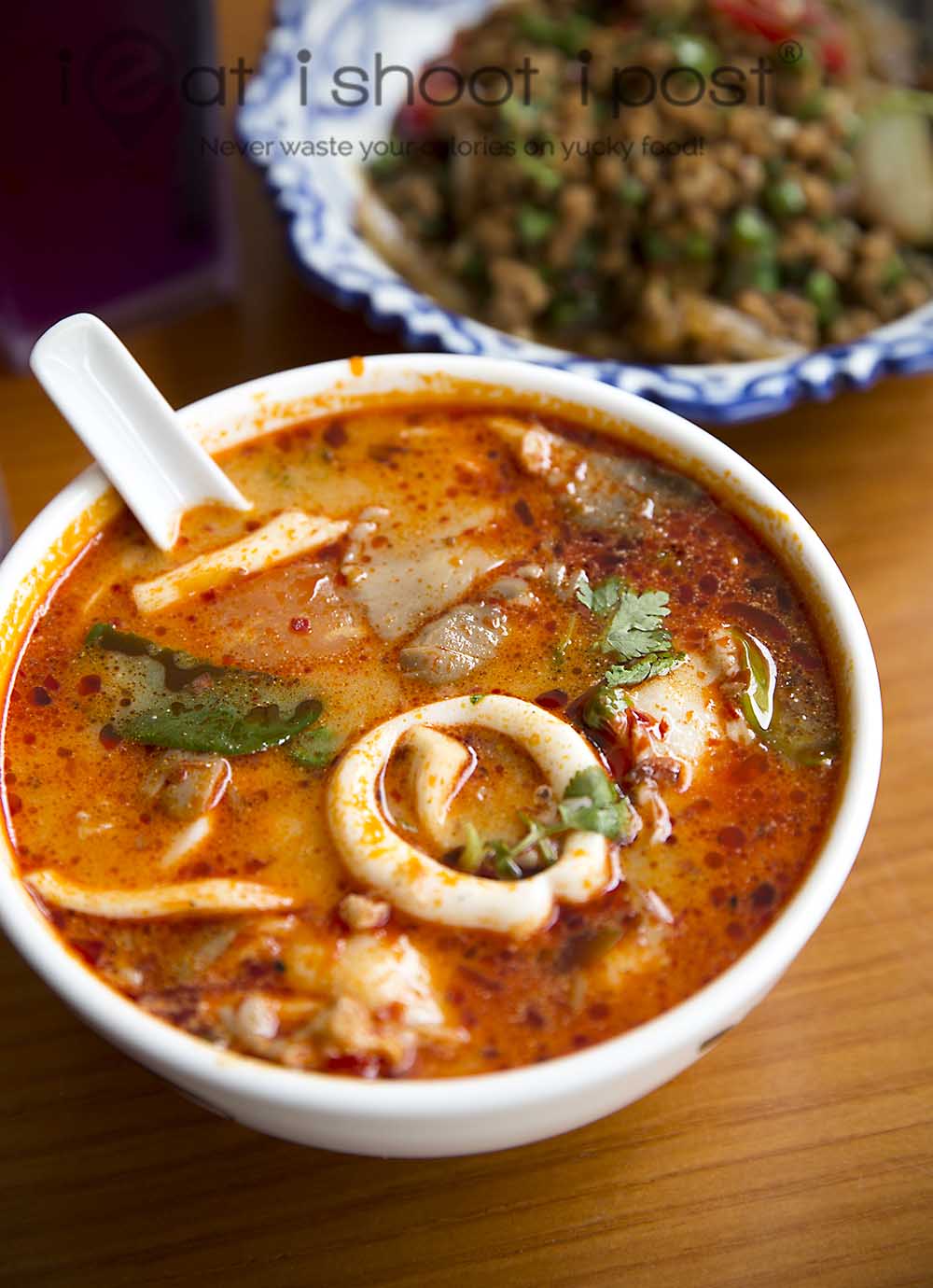 We have not eaten much Thai food we returned a 2 year stint in Thailand years ago because we never found anything that suits our palate here.  However, my wife and I finally found a restaurant we don't mind going back to.   The restaurant is located in a sleepy shopping centre in Yishun and from its name, you might imagine it to be some sort of Thai food court.  But, it is actually a family run Thai restaurant opened by a Singaporean and his Thai wife.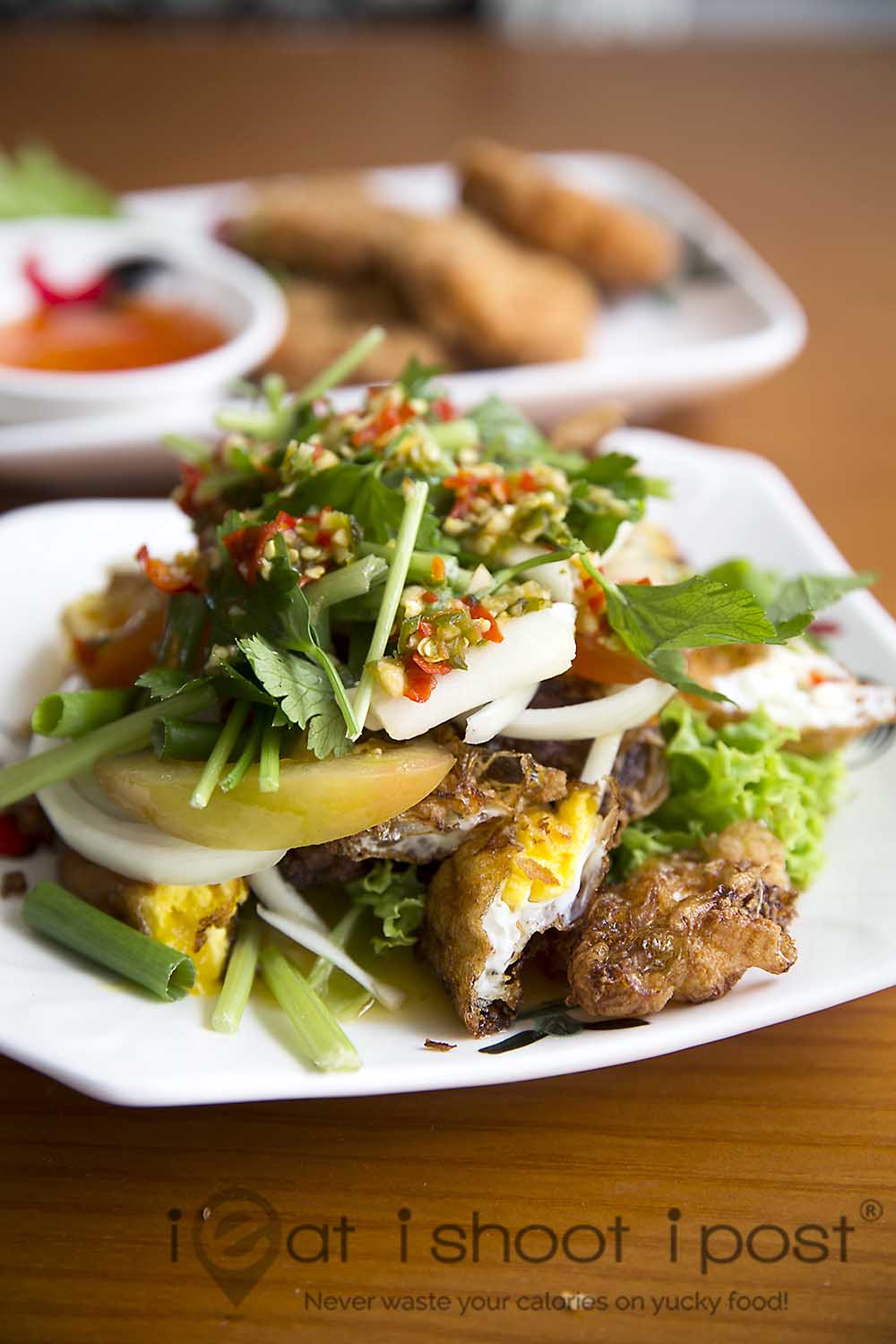 Tom yum soup is my wife's favourite Thai dish and we often use it as a yardstick to gauge the skills of the chef.  The soup here managed to pass her test.  It's got a good balance without being to sour or hot and there is enough body in the stock.  Still not the ultimate tom yum, but something she wouldn't mind ordering again. 4.25/5
The highlight for me was the crispy egg salad where they deep fry two eggs till the whites become crunchy and brown.  The egg is then cut into bite size pieces and tossed in a salad.   The crispy egg white and soft yolk went very well with the spicy, tangy, sweet sauce.  The only problem with this dish is that they will only serve it if the restaruant is not too busy as the eggs have to be individually fried in a wok which takes too much time when it is crowded.  4.5/5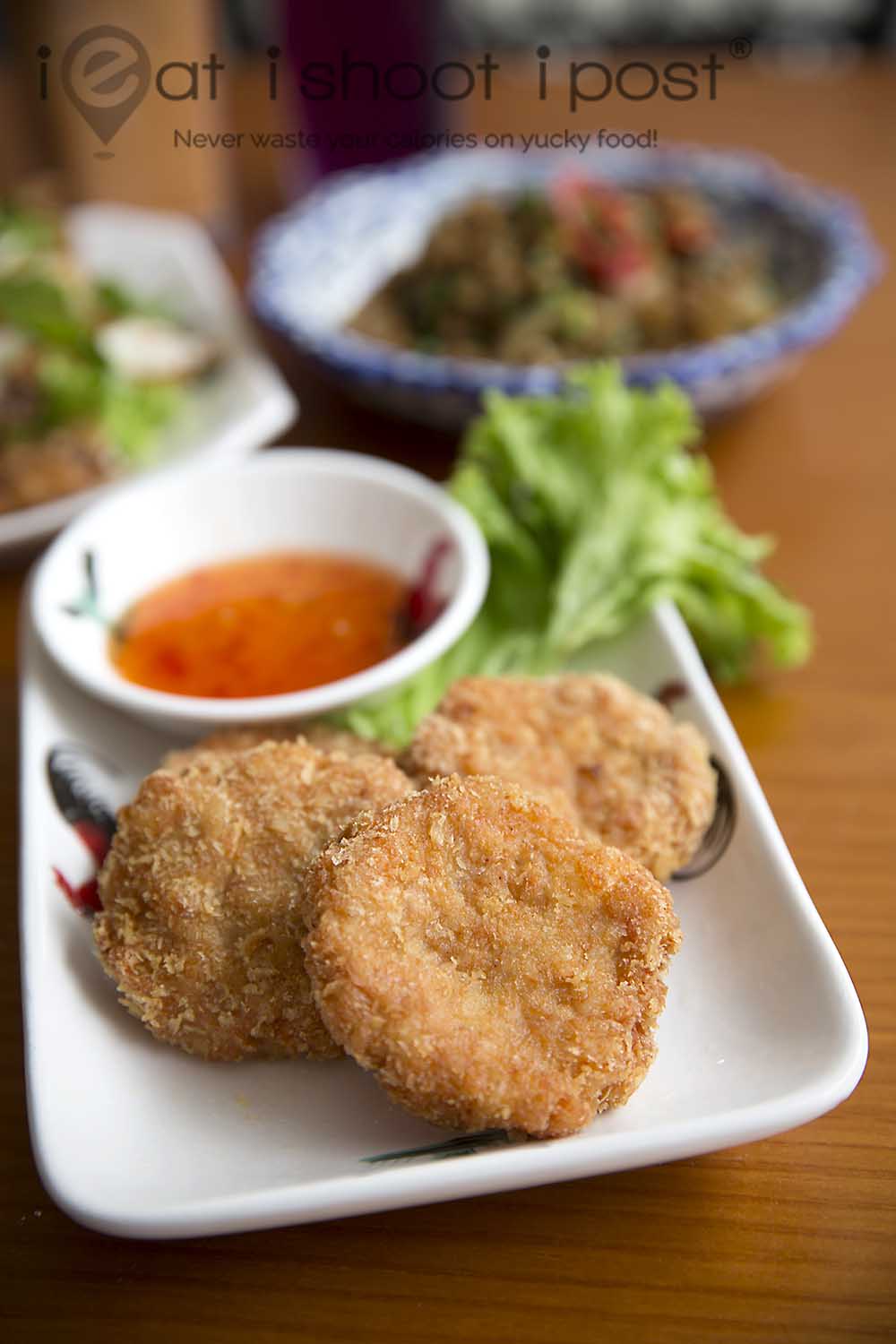 The prawn cakes are handmade and could be a little more juicy but otherwise it is good and worth ordering if you like this dish. 4/5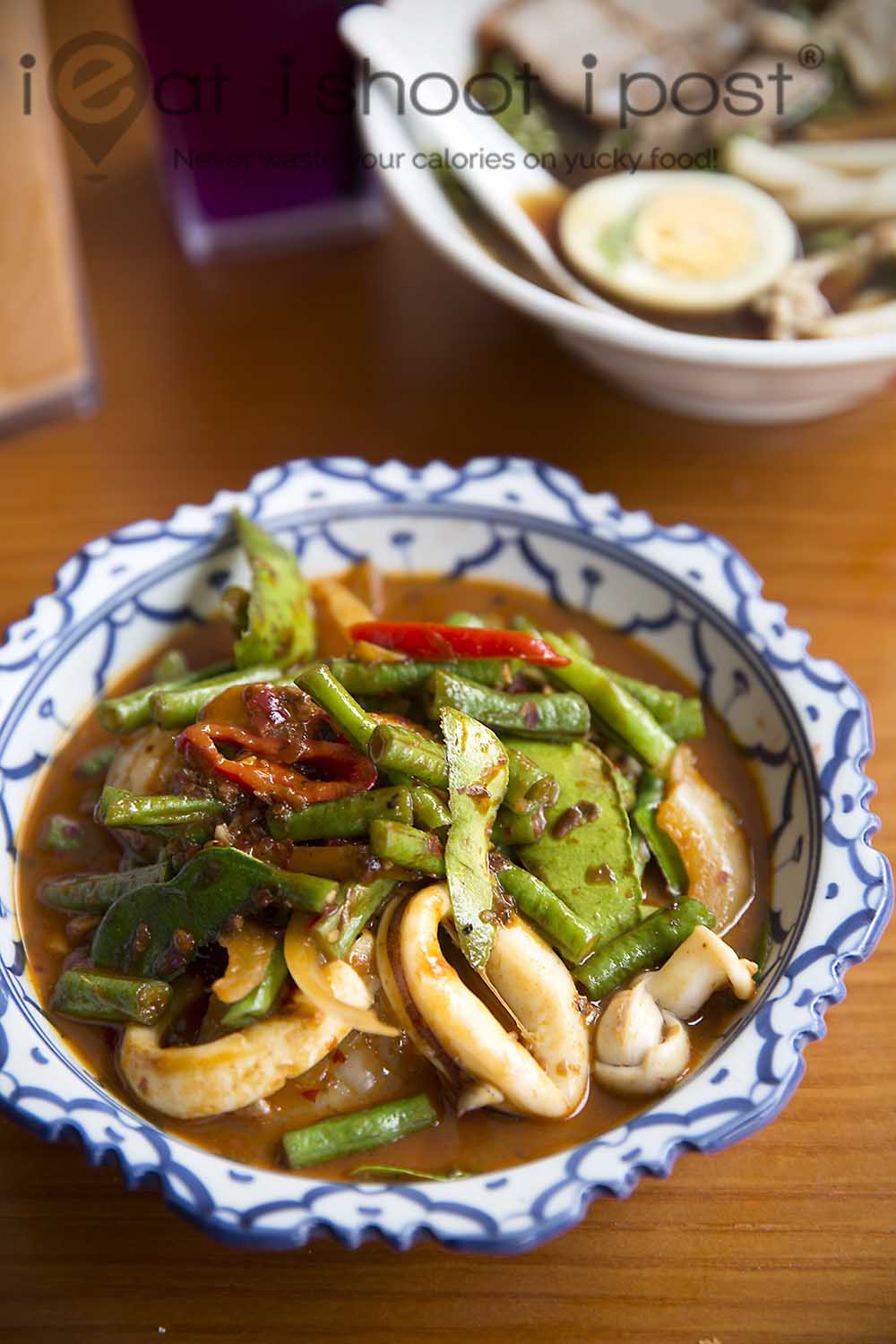 The other dish we were pleasantly surprised with was the long beans with sambal.  Their version of sambal is quite different from ours and taste more like a red curry.  The sweetish sauce goes very well with rice. 4.25/5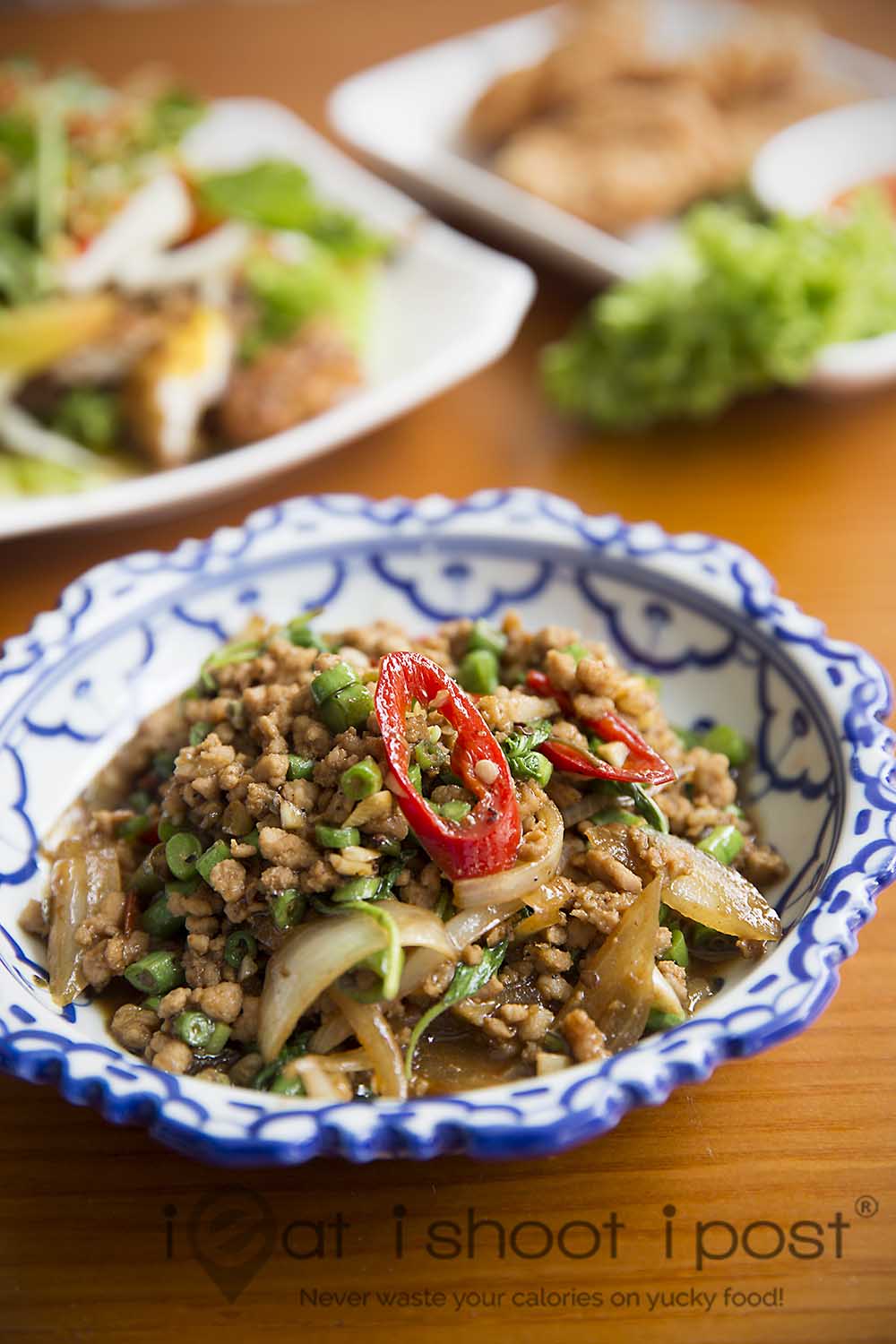 Another dish which goes very well with rice is the fried minced pork with basil.  This quintessantial Thai dish, known as pad krapow, is sometimes piled on top of rice and served as a standalone dish.  The flavour is well balanced and very mooreish.  4.25/5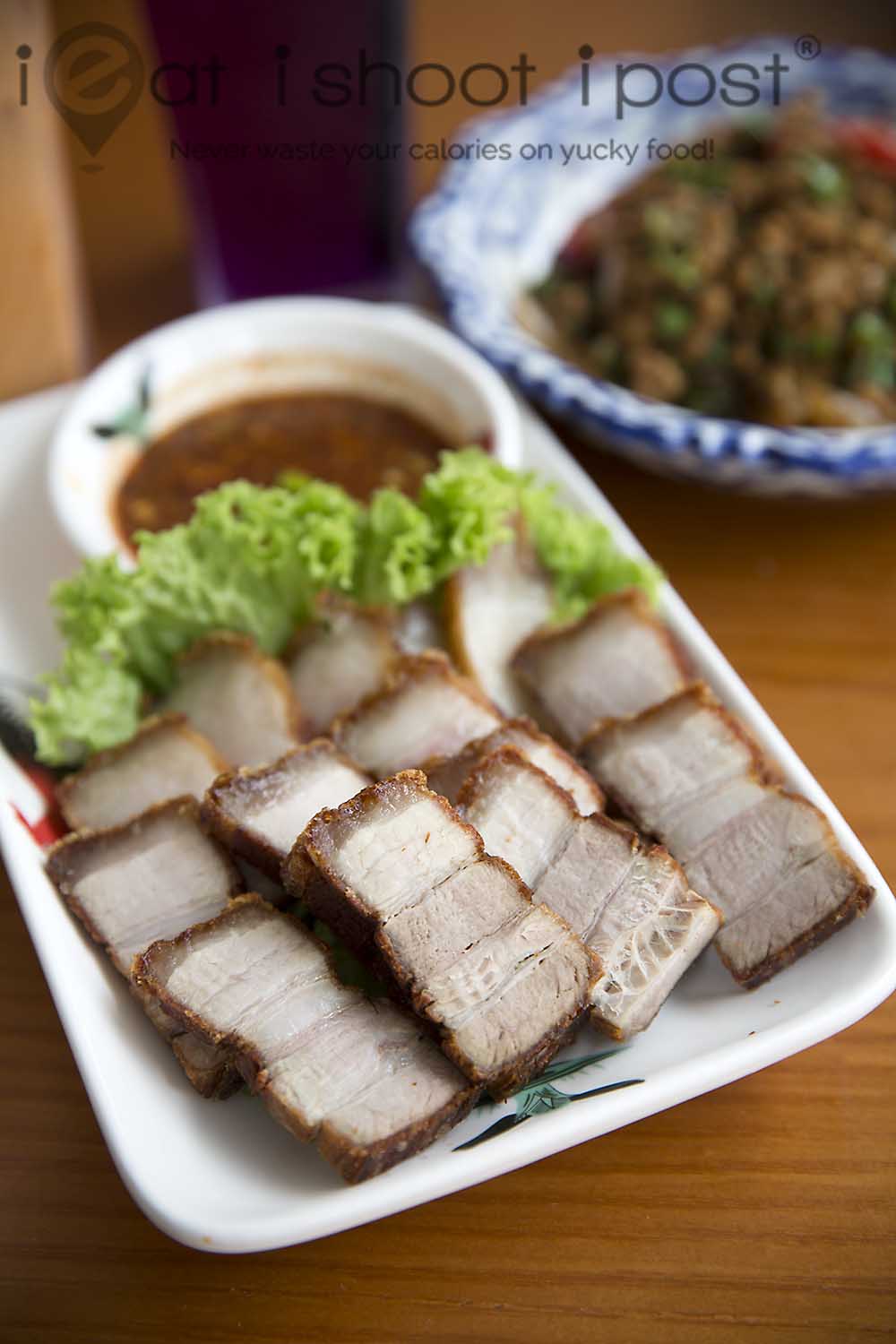 I was dissapointed with the roast pork which was just too dry.  However, since our meal there, the owner has updated me that they now use different supplier for the pork and it now contains a little more fat so that it remains juicy after deep frying.  I haven't been back to try it, so if you do go, please let us know.  3.5/5
The other dish I was dissapointed with was the khaw mu yang (grilled pork collar).  This is one of my favourite dishes and they got it totally wrong because they don't have a proper charcoal grill in the kitchen.  3/5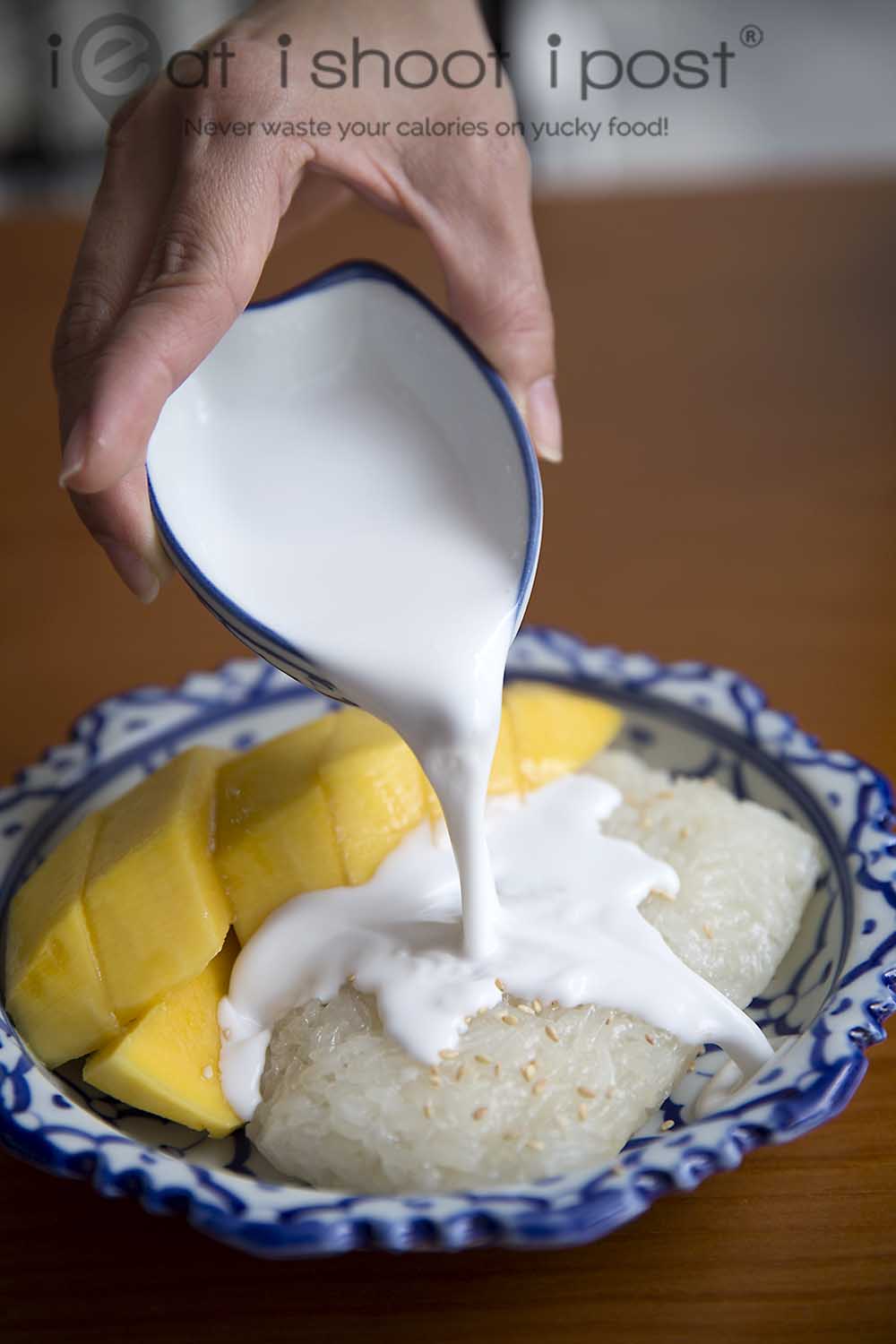 Mango sticky rice is a must order dish for me especially now that mangoes are in season.  The sticky rice was just a tad soft and it lacked the fried mung beans which would have made it more authentic. 4/5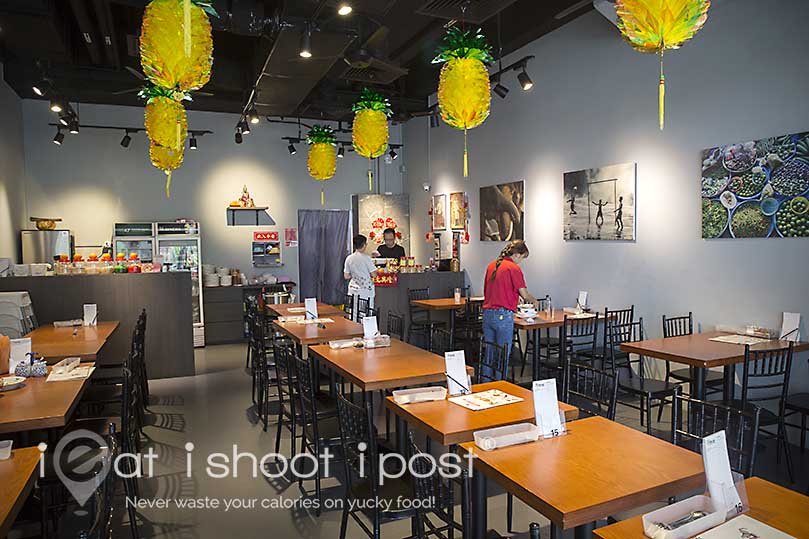 Conclusion
Good Thai eatery which I wouldn't mind making a trip to Yishun for.  After many years of eschewing Thai food, this one has sparked our interest again.  There were a few dishes that need more work, but there's enough good dishes to bring us back again!