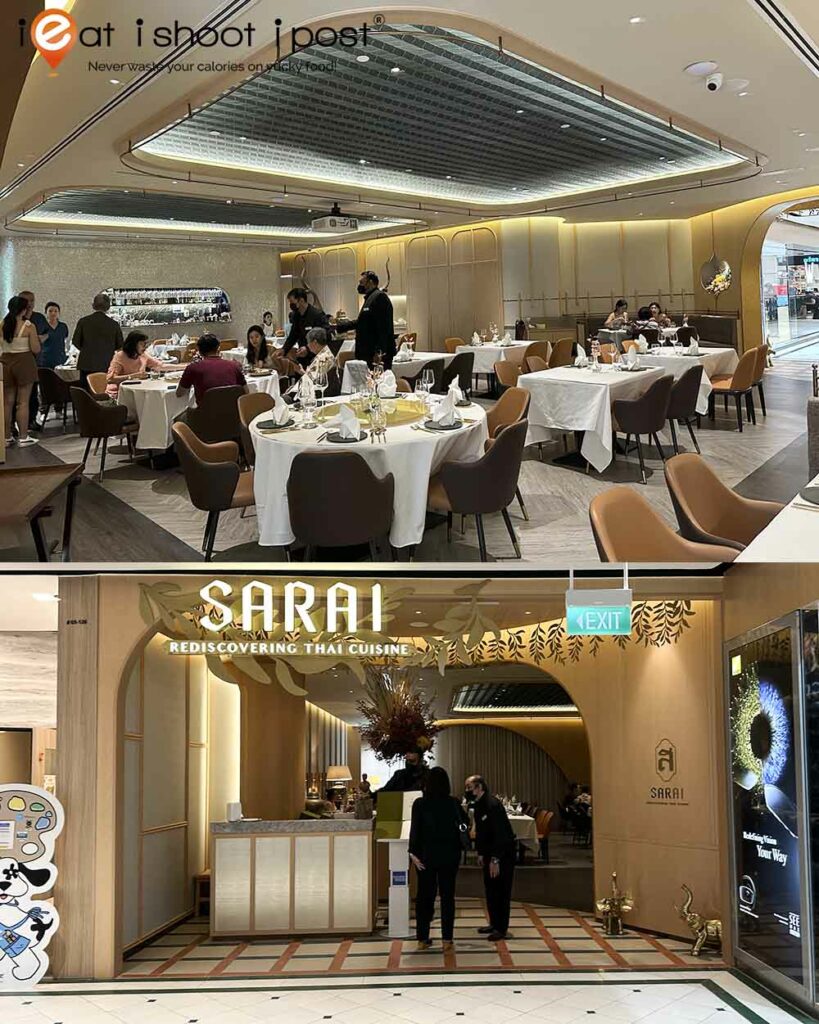 If you have been to Tanglin Mall lately, you might notice that there are quite a number of new restaurants there! It is almost as if the entire mall had undergone a complete metamorphosis! If you have been to Tanglin Mall in the past, you might still remember Patara Fine Thai Cuisine. The franchise from Thailand had been around since the opening of the mall in 1995.
When Tanglin Mall underwent a makeover, the owners of Patara Fine Thai decided to revamp the restaurant menu and take over the running of the restaurant, retaining veteran Chef de Cuisine Lisa Khamphuang who had been at the restaurant from its inception.

Chef Lisa has crafted a brand new menu that will bring the unexplored and diverse flavours of Thailand to Singaporeans and international guests. We were invited to taste their new lunch set menu and were suitably impressed with how she has managed to elevate Thai cuisine to a whole new level. We have often associated Thai food with its bustling street food scene and so the concept of Thai "fine dining" is something new.
We had a lovely meal at Sarai. All the dishes were well prepared, tasty, and more refined than what we were used to. That said, we did feel that the food was a little on the pricey side given that for the same price at a western fine dining restaurant, there would have been items with higher perceived value.
Here are the dishes presented in their Experience Dinner Menu $98++/pax:
Amuse Bouche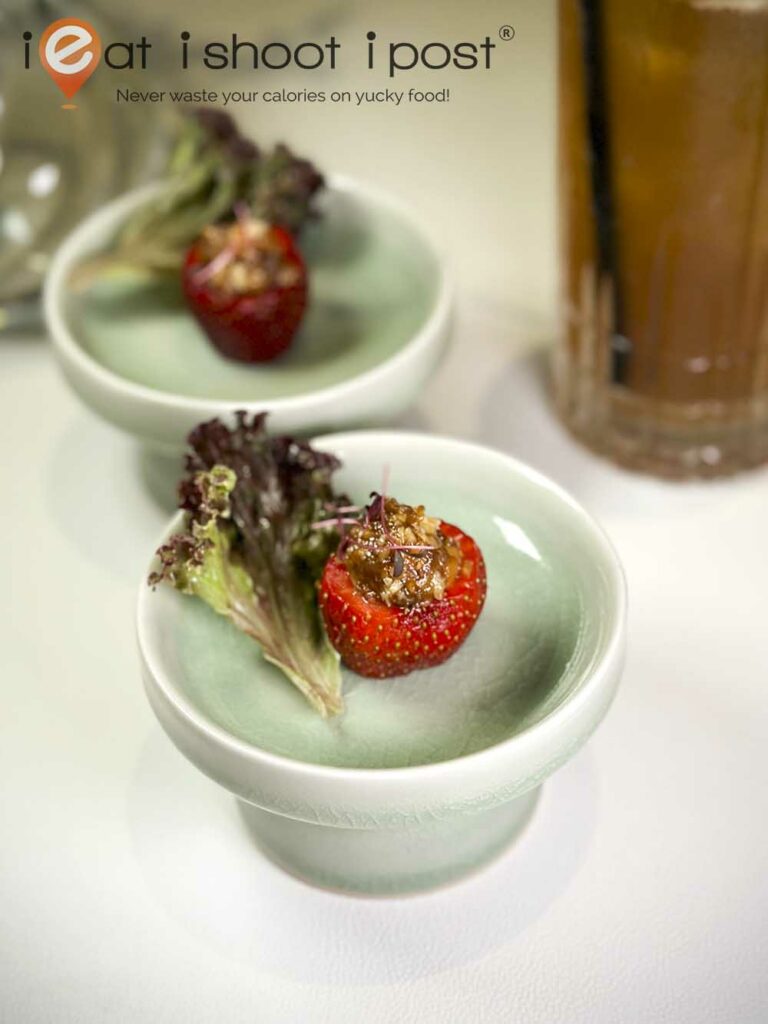 It was quite interesting to have Thai style minced chicken in a strawberry but I felt the flavor of the strawberry overpowered the filling such that I couldn't quite taste the chicken itself. I expect it was something like a Panang curry since there were ground nuts in it. 3.5/5
Starters
Instead of the Mieng Mak, Chef switched it to the corn fritters which was very nice. The Lab Gai was good too, though the cucumber cup was a little too thick. The Golden fried crispy prawn was nice and the little cubes of caramelised pineapples beneth added a nice sweetness and tang to the dish. 4/5
Mains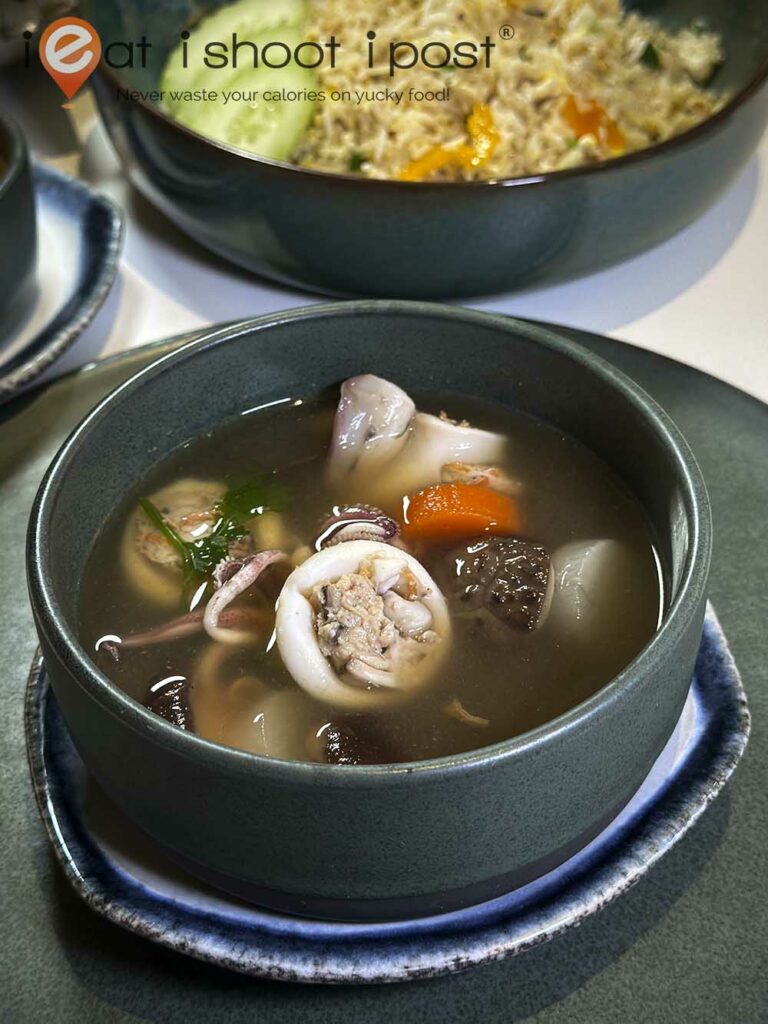 I was pleasantly surprised with the clear broth as it was unexpectedly sweet and flavourful. This isn't the kind of soup you think of when you think of Thai food. There were no sour, spicy or even herbal notes. It reminded me more of a Nonya style Bakwan Kepiting. 4.25/5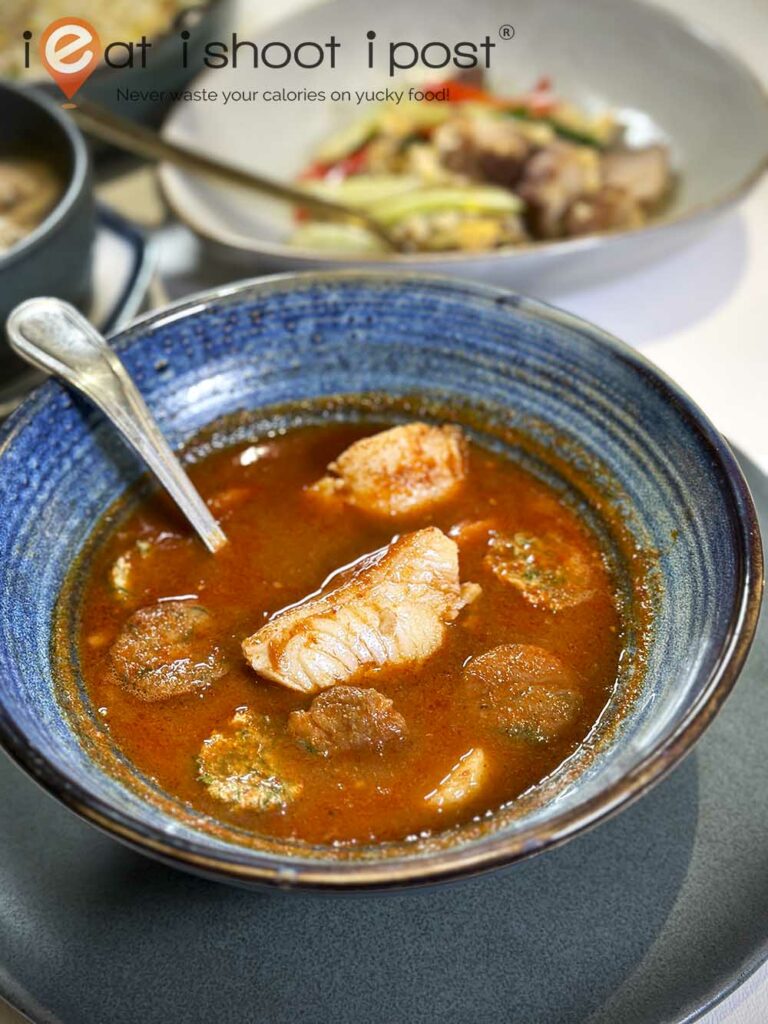 The sour curry was very nicely balanced and went very well with the cod fish. There were also nice fritters made from egg and herbs in the curry. It wasn't overly spicy and quite refreshing. Reminded me of Assam fish but without the ginger flowers. 4.25/5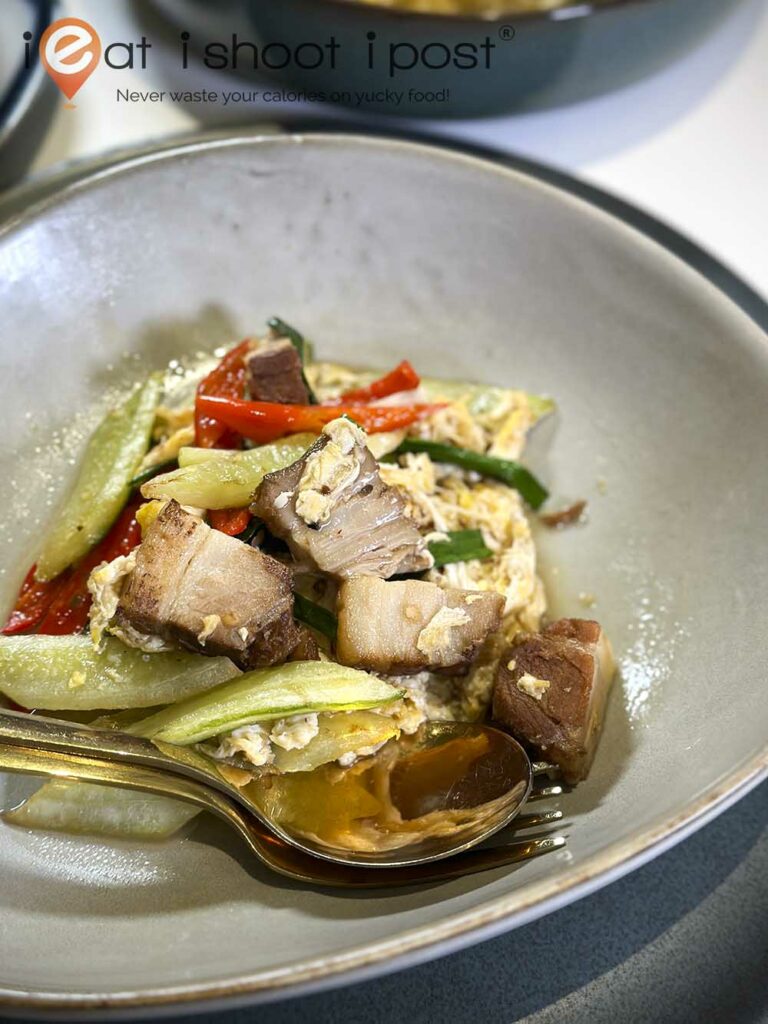 This was my favorite dish in the set. The eggs fried with cucumber was unexpectedly tasty and the texture of the braised pork was perfect. I am not sure what type of cucumber they used but this dish has inspires me see if I can recreate it at home! 4.5/5
I also like the stir-fried eggplant dish. It was very well made with flavours that just begs for more rice. My only complaint is that it felt a little prosaic for what is priced as a fine dining dish. I would happily order it one of three dishes to have with rice. 4.25/5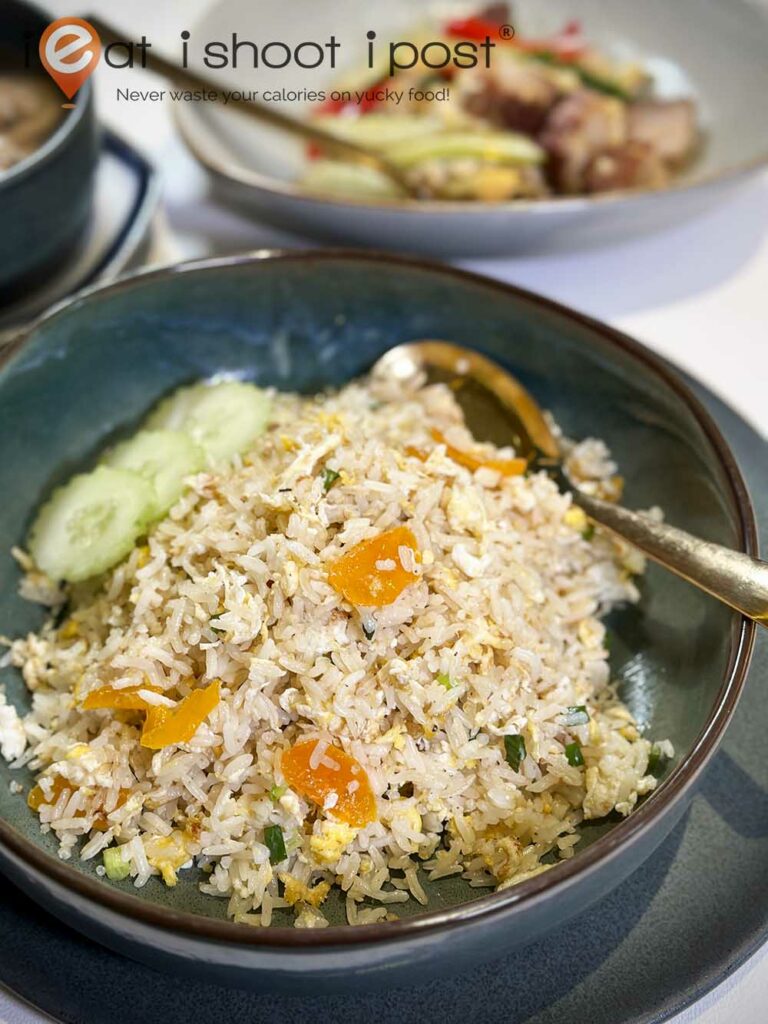 The egg fried rice lacked the requisite wok hei and, again, having egg fried rice as part of what is supposed to be a "fine dining" menu is a little underwhelming even if it did have a few slices of salted egg in it. One would have expected some crab meat, truffles or caviar in it, something that would justify the high price tag of the meal. 4/5
Dessert
Kanom Piak Poon is a traditional Thai dessert made of pandan, coconut and rice starch. It provided a nice sweet ending to the meal. 3.5/5
Conclusion
The food at Sarai is very good. The environment and service are also at a level not found in your typical Thai restaurant. It's a good place to go for a more refined Thai food experience. We did however find the price tag a little difficult to justify as there weren't many ingredients with a high perceived value in what is a $200 meal for two.
Disclosure
This was a media tasting. The meal was hosted with no obligation to write a review.