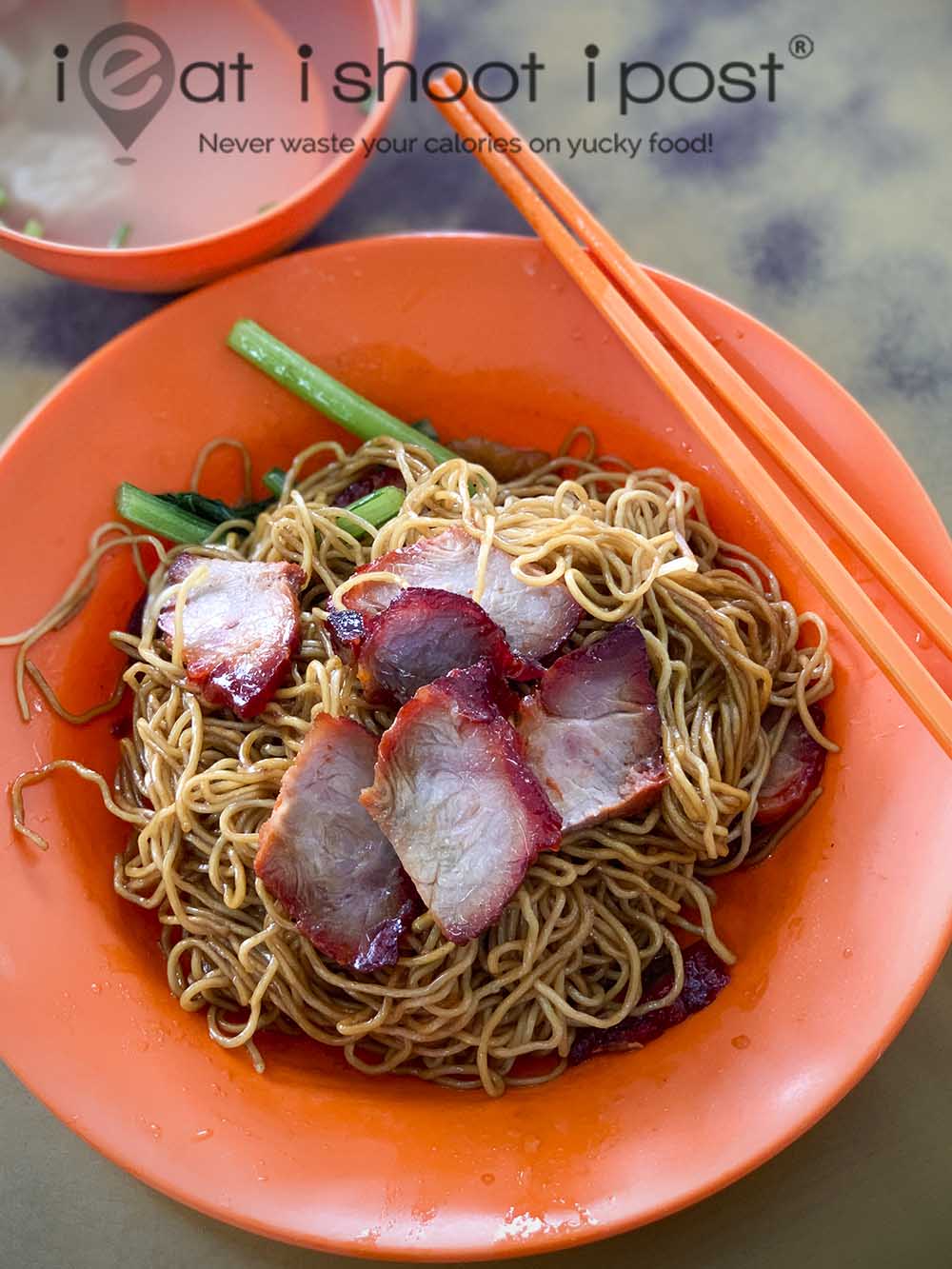 Do you all remember the ice cream man who would go around the neighbourhood ringing his bell?
"Cling cling, cling cling ……"
Everyone will know the ice cream man was around and us kids will start clamouring for ice cream.  But what is a housewife to do when you live in a flat with three young boys and no helper?  The solution was to call out to the ice cream man, place your order and lower a basket with some coins to exchange for some ice cream!  I never knew that the basket trick would work for bowls of noodles as well!
From what I gather, this was a common practice in the good old days and if you are talking about the Joo Chiat area, I know of at least two wanton mee stalls which started out as tok-tok mee.  One was Eng's and the other was Ang Moh wanton mee.  It was called "tok-tok" mee because the hawker would announce his presence by knocking on a bamboo slab with a stick!  Interestingly, (see video) different types of noodles even have their own distinct rhythms!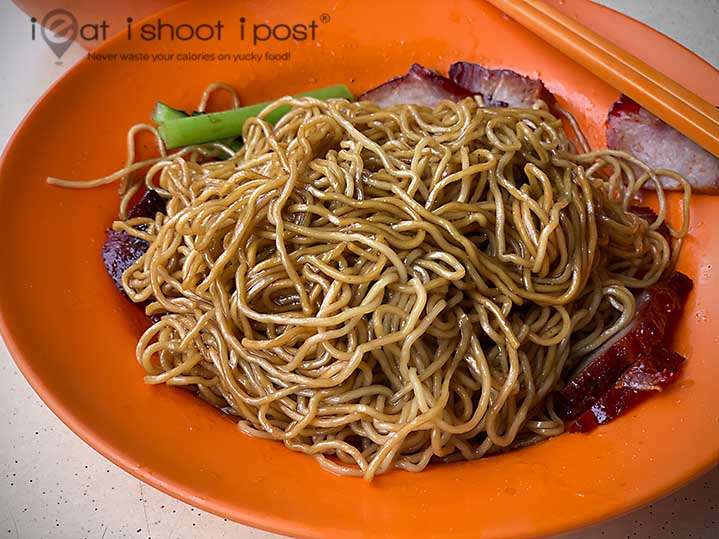 This particular stall was founded by the late Mr William Teo who used to work for Ang Moh, the legendary wanton mee man of Joo Chiat.  He started off as his assistant when he was just 9 years old, pedding wanton mee from a pushcart along Tembeling road!  His widow tells me that they would have celebrated 61 years of selling wanton mee if Mr Teo was still alive today!
The wanton mee was a plate of old school comfort.  The noodles are the springy but tender, the type of egg noodle typical of Singapore style wanton mee, not the Hong Kong type which tends to be more wirey and crunchy.  Mdm Teo tells me that their secret lies in a special soy sauce which comes from Malaysia.  They have been using this particular brand for years and it was getting increasingly difficult to buy.  The wantons are good, but not the best that I have eaten.  The charsiu is outsourced but it's pretty good, not the dry papery type that a lot of old school places like to use.   4.25/5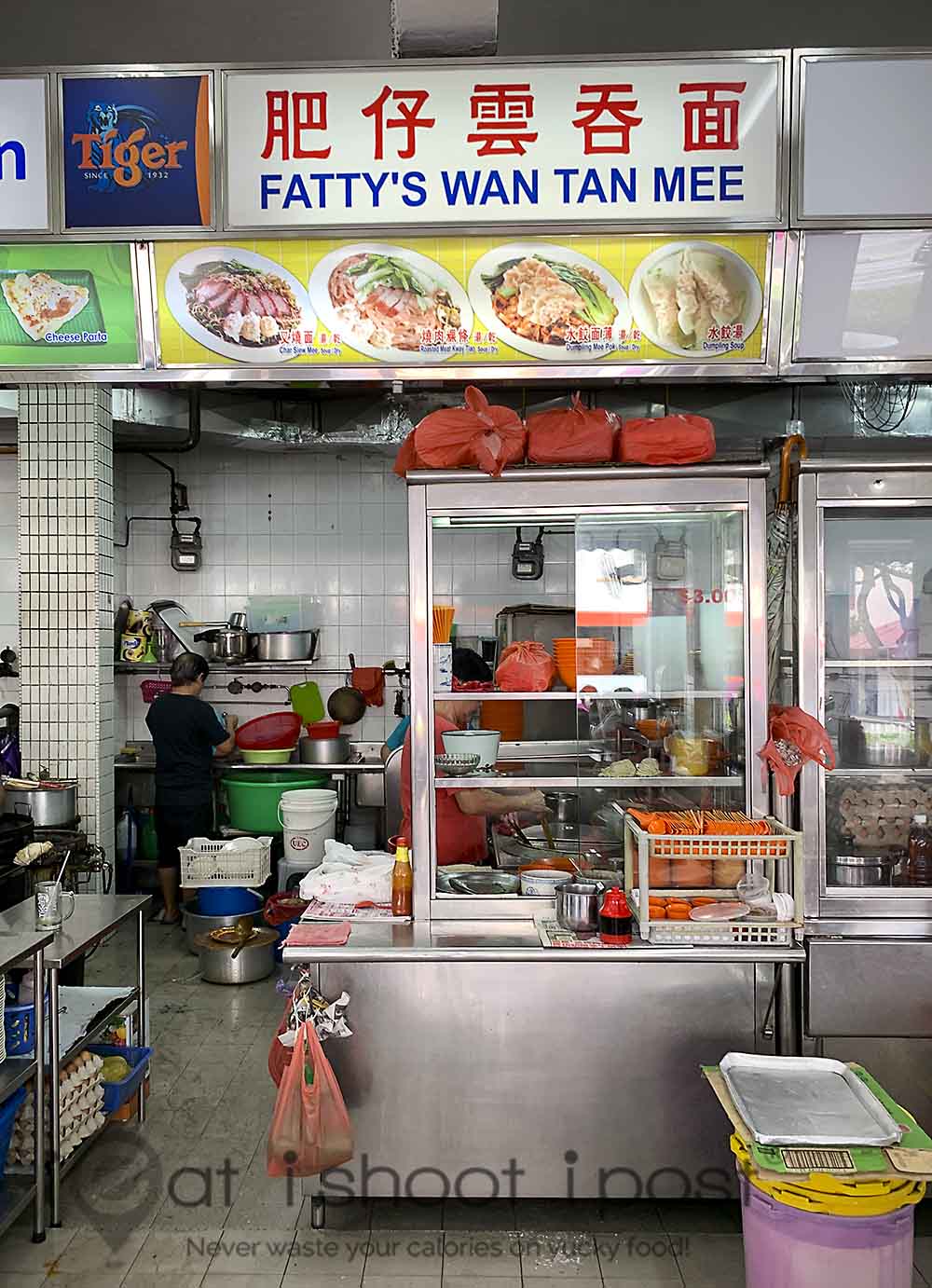 Conclusion
Not the most mindblowing plate of wanton mee, but it's pure old school comfort food which I would be happy to eat every week.