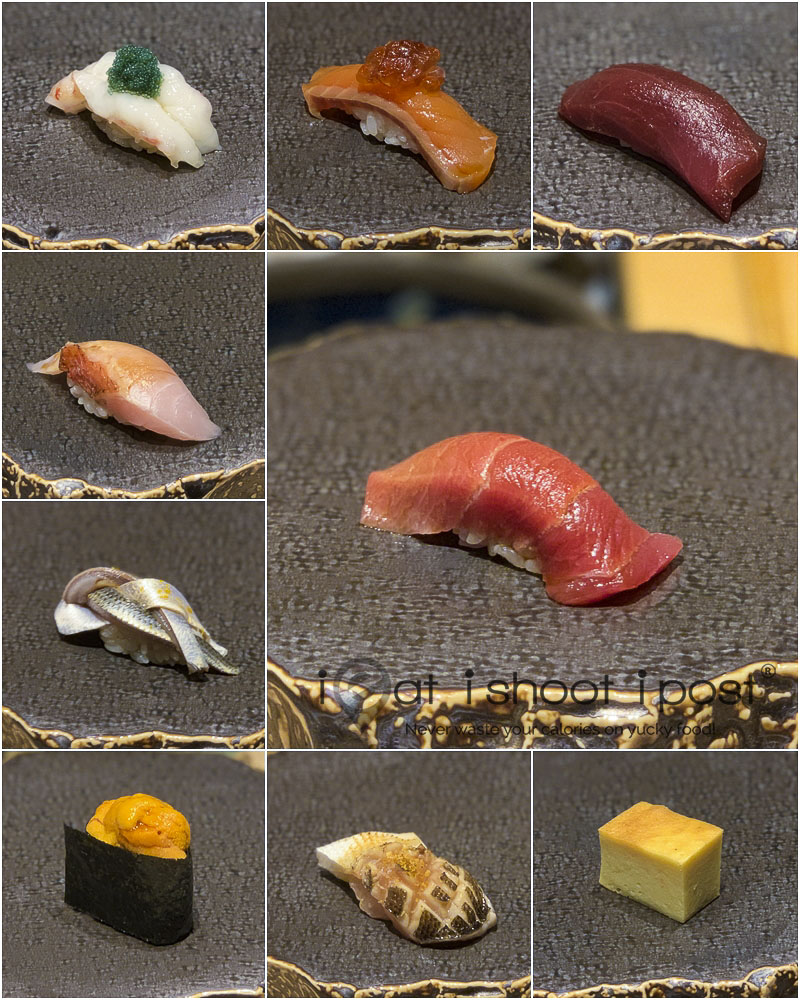 The space vacated by Hashida sushi now occupied by Sushi Ayumu. It is still under the same ownership but its direction has shifted from Hashida's progrssive style back to its Edomae roots where the emphasis is on teasing out the natural flavour of the produce rather than on creativity of the chef.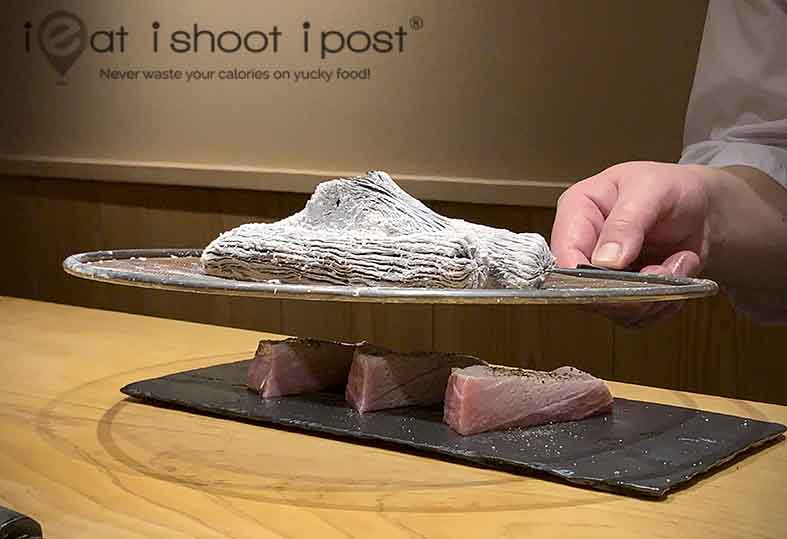 The new head chef, Ryoichi Nakatani, is quite a friendly character and speaks a bit of English, so I was quite at ease at the counter. One of his signature moves is to lightly grill the fish with binchotan rather than propane gas which really adds to the authenticity of the whole sushi experience.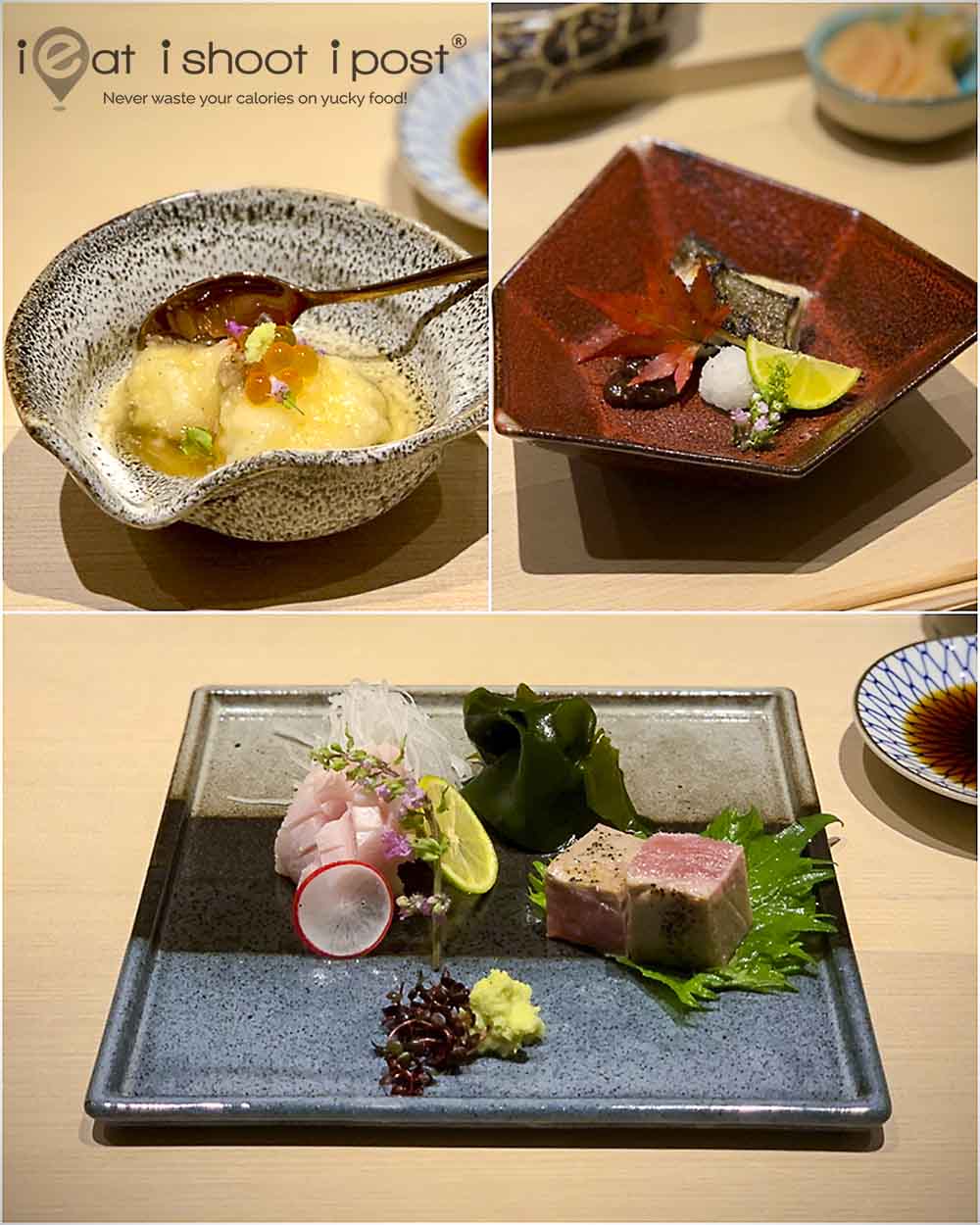 The owners are very particular about the quality of the seafood and one way that to gauge it is by the quality of the tuna that they procure. Ayumu imports tuna from Tsukiji market from the same supplier as the famed Sushi Sawada and Sushi Saito in Tokyo. Suppliers of this calibre won't sell to just any restaurant and they actually made a trip to Singapore to make sure that their prized bluefin tuna would be properly handled before agreeing to be their supplier! During the winter season, the best tuna comes from Oma in the Aomori prefecture and this is exactly what we got to enjoy at the restaurant.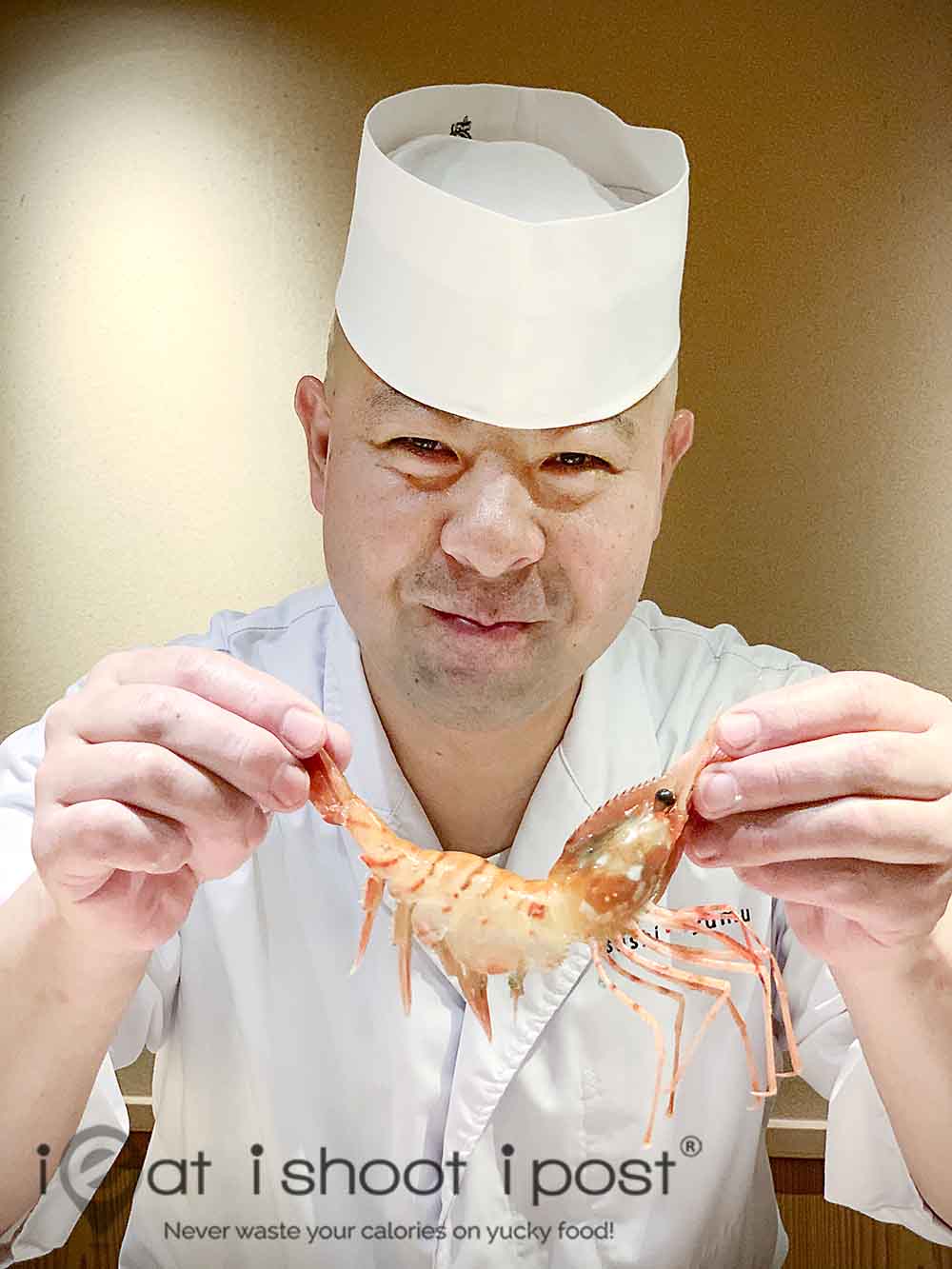 Another Edomae classic is kohada (gizzard shad). Chef presented his kohada in his unique braided style. This particular neta is the symbol of Edo style sushi, though some restaurants don't serve it because it is a tricky fish to get right. Firstly it is a small fish, so the knife skills of the chef is paramount. It is also a fish that tends to be quite fishy if it is not handled properly and so it is a good gauge of the Chef's skills in applying vinegar and salt to bring out its true flavour. Chef's kohada is very good, so we knew we were in good hands.

The rest of the meal was what one would expect of traditional Edomae style sushi. The pieces of sushi were intersperse with a few hot dishes and every now and again the binchotan will make its entry into the counter area and fill the room with the fragrance of smokey grilled fish. The meal ended with the requisite Edomae style tamagoyaki and a slice of fruit. No surprises like that of its predeccessor, but that is exactly what the traditional sushi conncoisseur is looking for!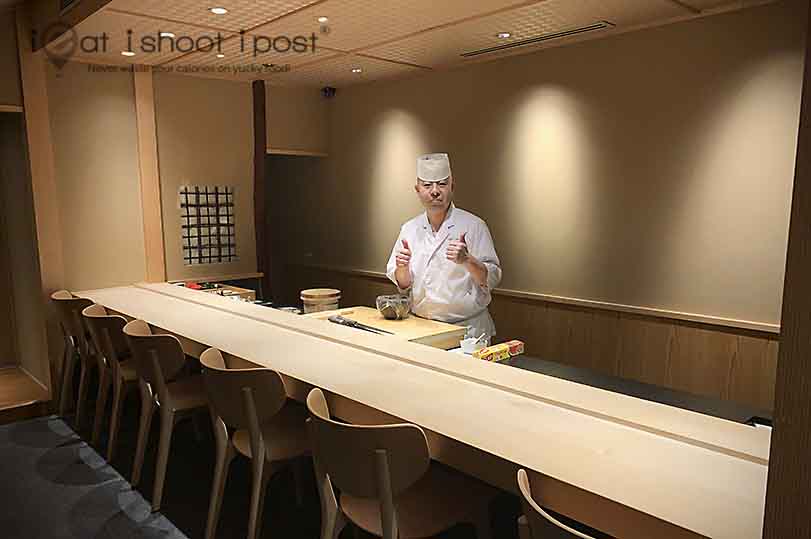 Conclusion
With the rebranding, Ayumu has brought its focus back to traditional Edo style sushi. This is high end sushi, so expect to pay $120-$350 for lunch and $280-$500 for dinner.