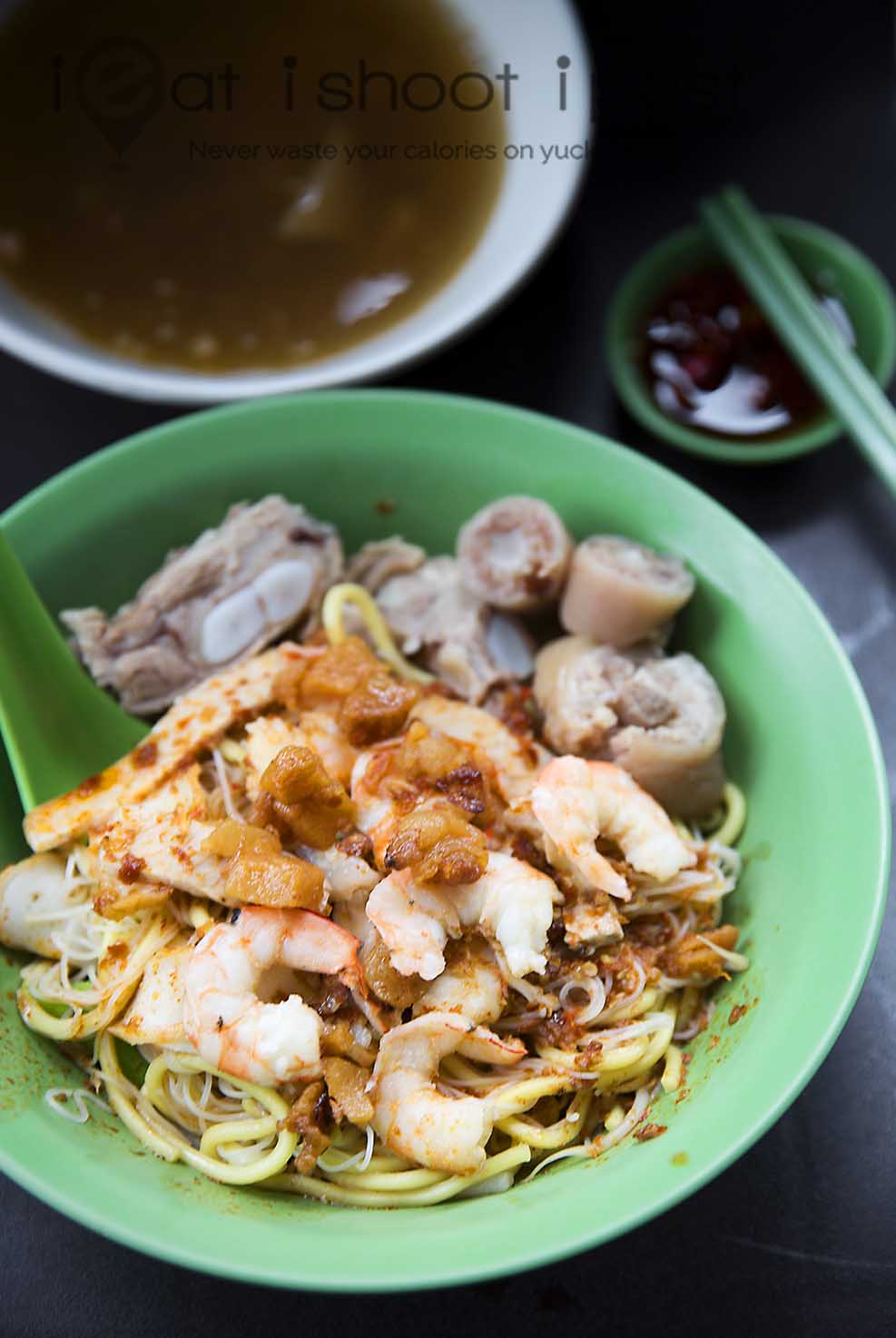 No Name Prawn Mee: Old school prawn mee – ieatishootipost
There was a time when prawn mee, wanton mee and mee pok tar could all be regarded as the same class of hawker food.  Those were the days before Beach Road Prawn Mee decided to turn it into a premium hawker dish by offering jumbo sized prawns! Because of that enterprising move, Singaporeans are now used to paying $8 to $12 for prawn noodles because of the perceived added value.
So now you have two tiers of prawn mee.  The jumbo version where sexy large prawns take centre-stage and the humble old school one where the prawns are sliced in half to cover a larger area.
Connoiseurs will be quick to tell you that the key to the dish lies in the soup, which, contrary to what you might think, should taste more of the pork bones rather than prawns.  This is true at least, for the traditional Singapore version of the prawn mee I grew up eating.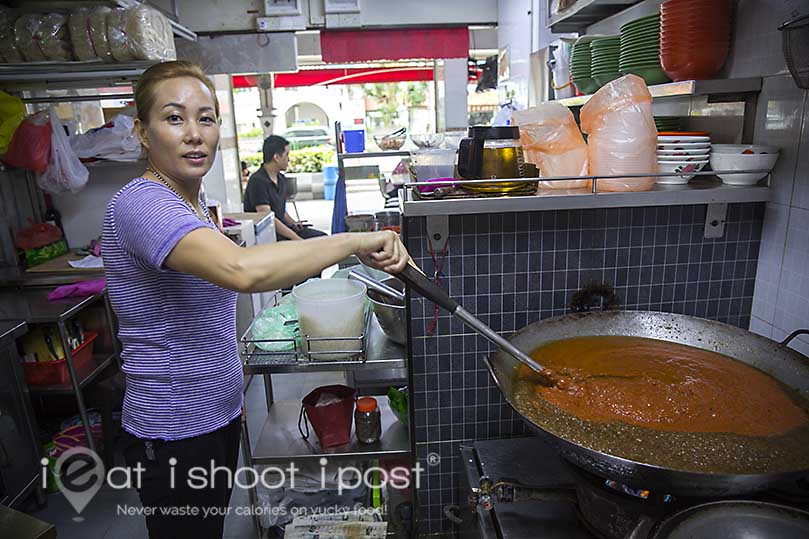 This unnamed stall in a sleepy little coffeeshop in Bendemeer is the place to be if you are looking for the old style prawn mee.  It's run by Ms Lee Mei Qin who learned the recipe from an old prawn mee master over 7 years ago.
She still insists on using sua lor prawns for the soup as this was how she was taught and the secret to her bowl of prawn mee lies in her cauldron of chilli which takes hours to cook.  The recommended way to enjoy the dish is to go for the dry version which is dressed with a generous splash of her chilli.  It wasn't overly spicy so you can actually drown your noodles in it and still not break a sweat.  The pork soft bones are very good and go really well with the chilli. The soup is tasty although it could be just be a tad more punchy.  4/5
Conclusion
Good place for a bowl of old school prawn mee if you are around the Bendemeer area.