This place has moved back to its original location under the name Dynasty Ipoh Seafood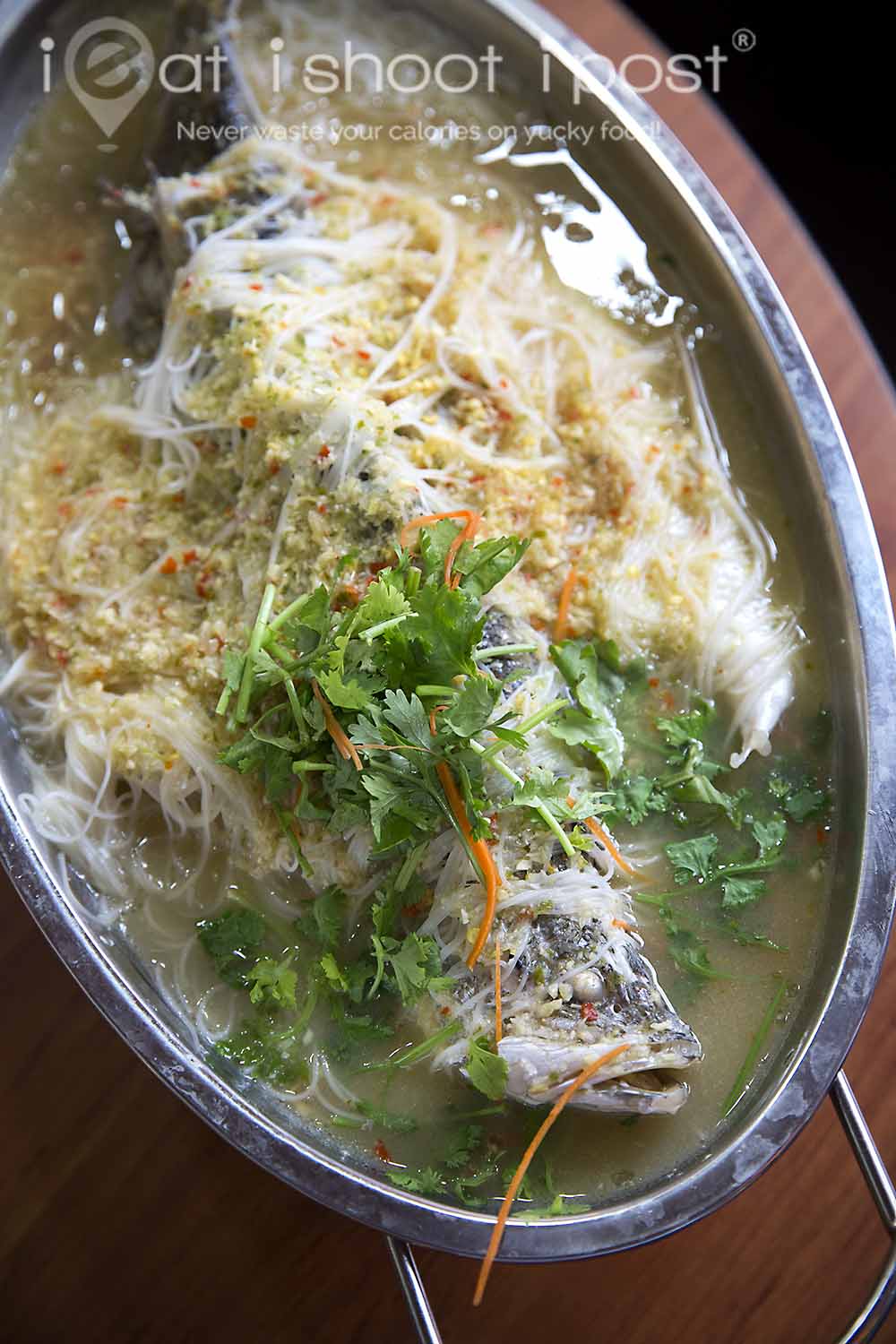 It's not everyday that you find an adventurous cook like chef John. Our mid week makan group has been on the zi char trail for the last two years and our experience has been that most zi char places will offer the usual, tried and tested selection of dishes like fish head curry, salted egg sotong, cereal prawns, sambal kangkong, etc.  Not many are willing to take a risk by offering something a little out of the box.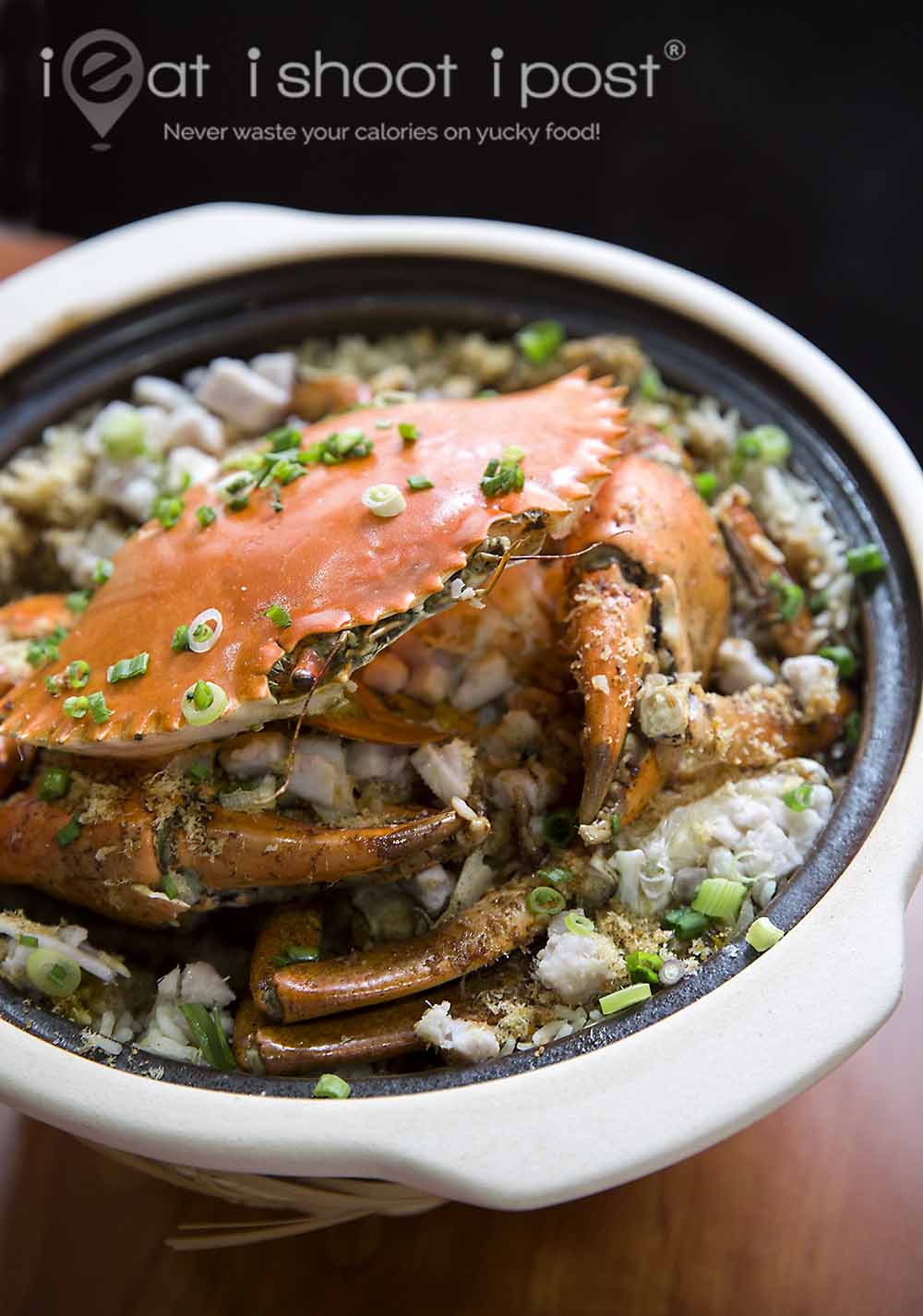 Royal J's first caught our attention last year with their fried porridge.  I was at once smitten by the outlandish idea.  How can porridge be fried? What does it taste like?  Can porridge have wok hei?  It was curiosity that first compelled me to make a beeline to the little coffeeshop along Macpherson road.
Fried porridge turned out to be quite a tasty oxymoron.  I am still sceptical about the need to fry the porridge in a wok instead of just heating it up in a clay pot, but one cannot deny that the dish is yummy comfort food.  The diced yam, cuttlefish and lard bits add a flavour bomb to an otherwise pedestrian dish of rice gruel.  So, if you are still sceptical about the idea of fried porridge, let me just remind you of what the Hanna-Barbara cartoon characters used to say:  "It sounds so crazy, it just might work!" 4.25/5
Chef John relocated his zi char from Macpherson to larger premises in Foch Road last year and started introducing other interesting dishes like cheese prawns and crab tang hoon. He has recently upgraded again to a standalone air-conditioned restaurant under a block of HDB flats and left the stall at Foch Road under the care of his cousin who is also from Ipoh.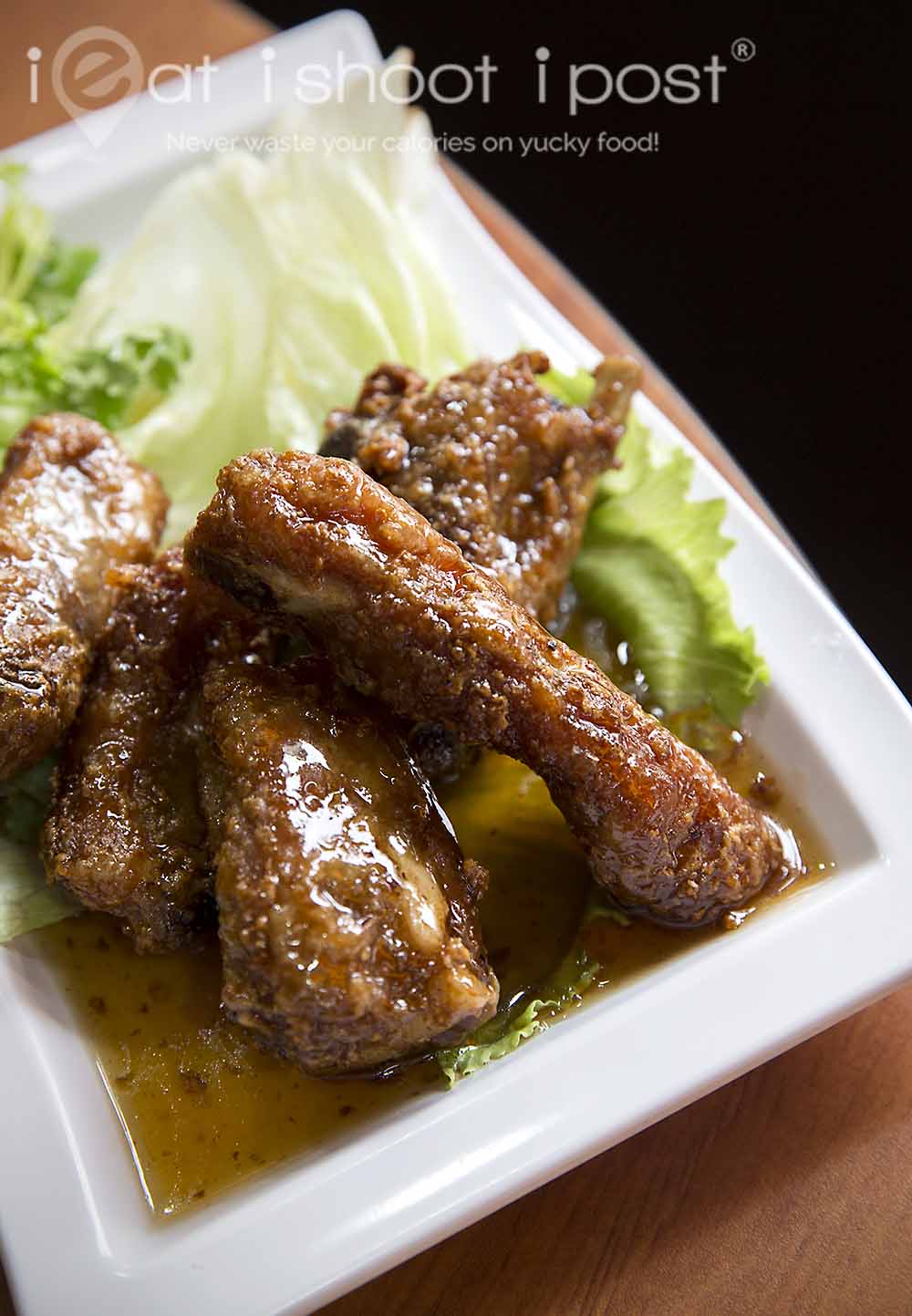 Chef John showcased some of his new dishes during our mid week makan session and a few really stood out for us.  The first is his Thai style lemon fish with beehoon.  Those of us who are familiar with Thai food will recognise this dish straightaway.  I have always found the Thai version a little too sour for my liking, but Chef John's version is very nicely balanced and the addition of beehoon on top of the sea bass was a very interesting twist that worked.  4.25/5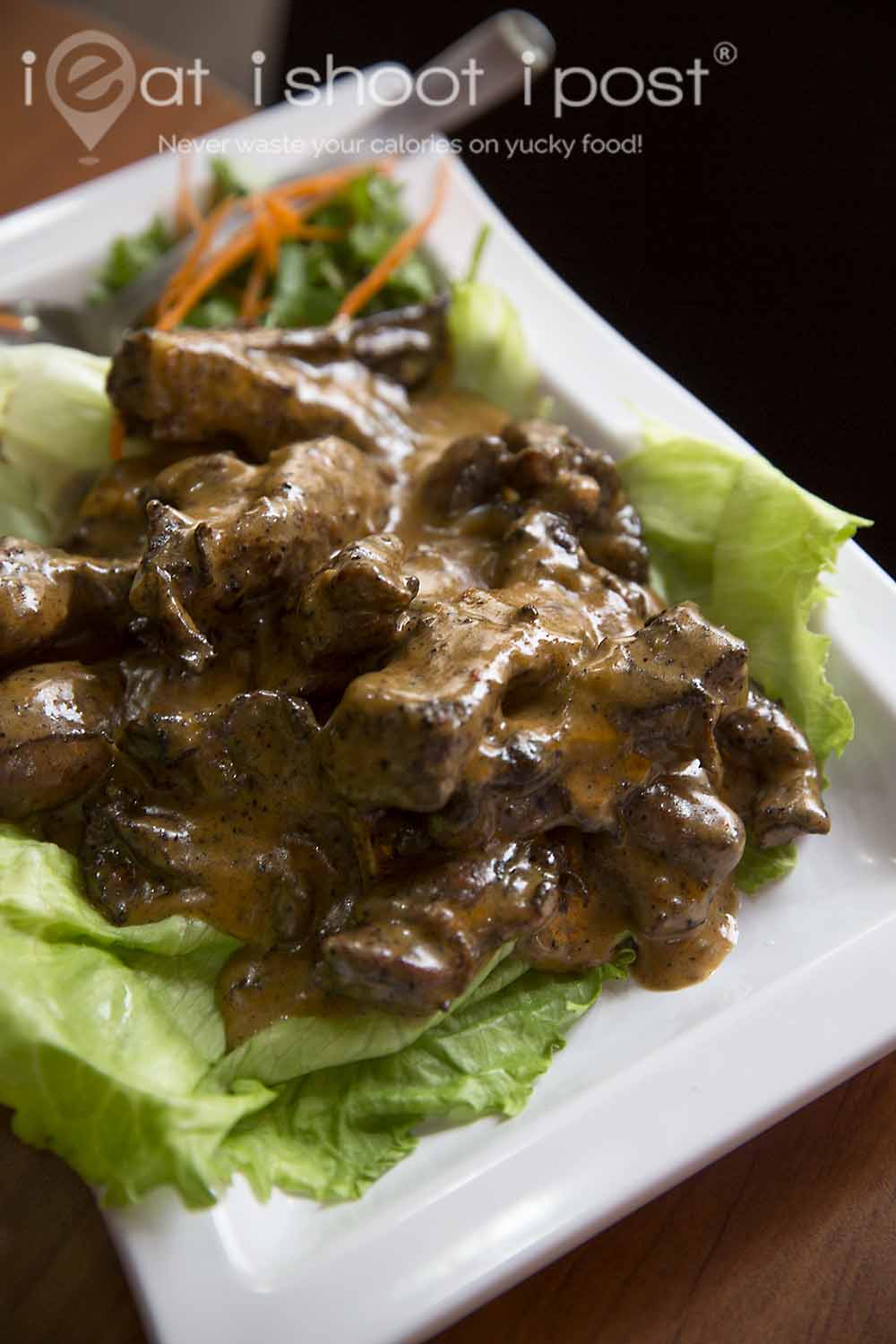 I was also very impressed with the honey plum ribs.  The ribs were first steamed till they are tender before being deep fried and coated with a sweet and sour sauce.  Unlike a lot of other places where the ribs can be too dry or tough, the texture of the ribs here is just perfect such that the meat is tender and juicy yet it hasn't gotten to the point where the meat has lost its bite. 4.5/5
Many of the "new" dishes are not actually new but are in fact, dishes which are commonly found in Malaysia which are modified by Chef John and introduced to the Singapore market.  Fried porridge and cheese prawns are some examples as is the salt spring chicken which is a fragrant deep fried chicken dish served with very tasty strands of crispy fried ginger.  4.25/5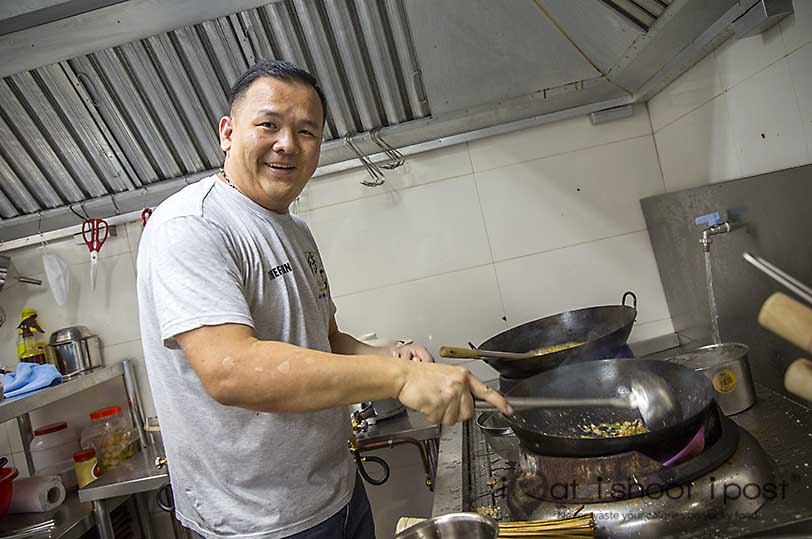 There were of course some dishes which we were not so impressed with.  We found the crab claypot rice to be a tad dry and lacking flavour.  The unagi claypot rice looked quite promising but unfortunately, the unagi was too fishy.   I am also undecided about the fragrant lamb chops. The lamb was tender and the sauce was quite tasty but somehow it just seemed a bit out of place in a zi char restaurant. But then again,  places like New Ubin Seafood has made a name for itself by serving ribeye steak, so perhaps the lamb chops isn't so far fetched after all!  You be the judge.
Conclusion
Good place to visit if you are looking for zi char food with a bit of a twist!  You can't go wrong with the fried porridge, pork ribs, lemon fish and cheese prawns, but if you are willing to take a chance, go for something on the menu that you never tried before. It might turn out to be your next favourite dish, but even if it does not, I am sure it would have been an interesting detour from the same old zi char dishes that you always order.
Update: 21 Aug 2017
Chef John is now operating his own Zi Char at  Dynasty Ipoh Seafood, BLK 151 Bishan St 11 #01-02 Singapore  570151