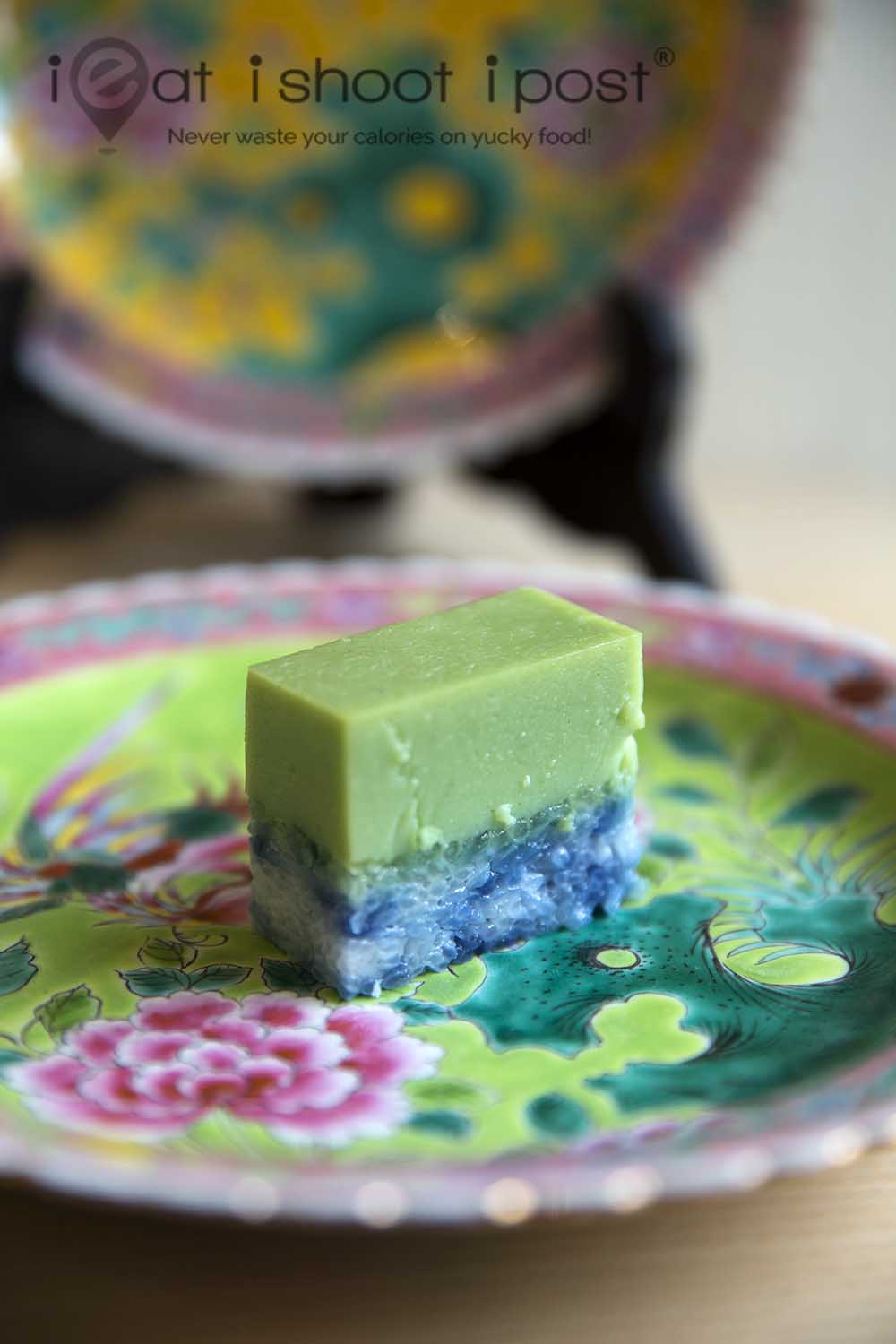 It is good to know that there is a new generation of Singaporeans who are passionate about traditional cuisine and striving to bring it to the next level.  Leading the charge is Chef Malcolm Lee who won a Michelin Star for Candlenut restaurant last year.  But winning the Michelin Star was more than just a personal achievement, it also brought international recognition for peranakan cuisine.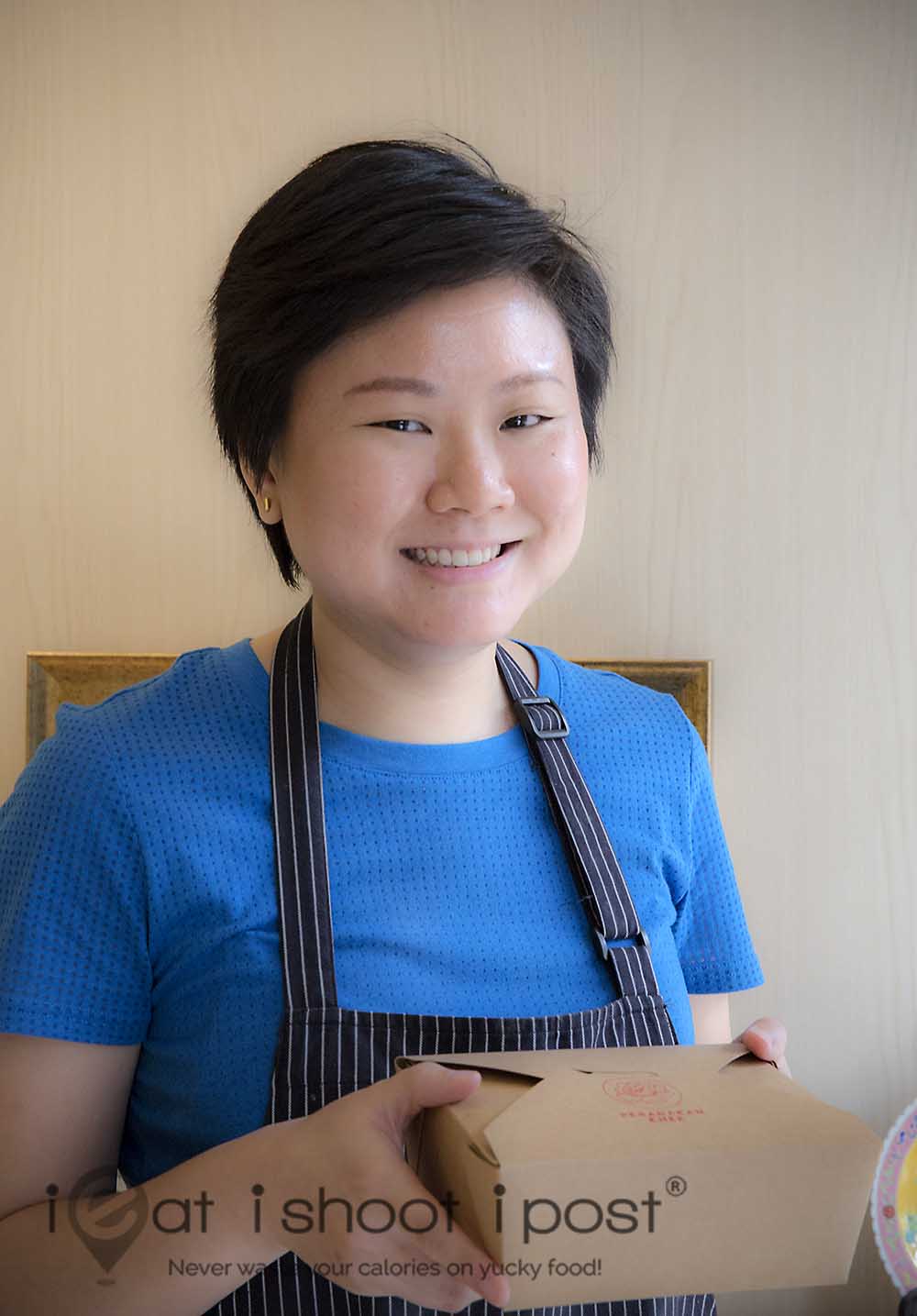 Now we have Sharon Loh, 29 who is trying to do the same for nonya kueh.  After graduating with a sociology degree , she decided to pursue her passion in baking and apprenticed as a pastry chef in various restaurants.  It wasn't long before she discovered her passion for traditional nonya cakes which has been a part of her own heritage.
What Sharon is doing for nonya cakes is to bring back the artisanal nature of the sweets.  These kuehs were traditionally made at home before Bangawan Solo made them widely available to the masses.  I must admit that the kuehs from Bangawan Solo are still good overall, but the beauty of small bakeries is the ability to infuse its own character into the cakes.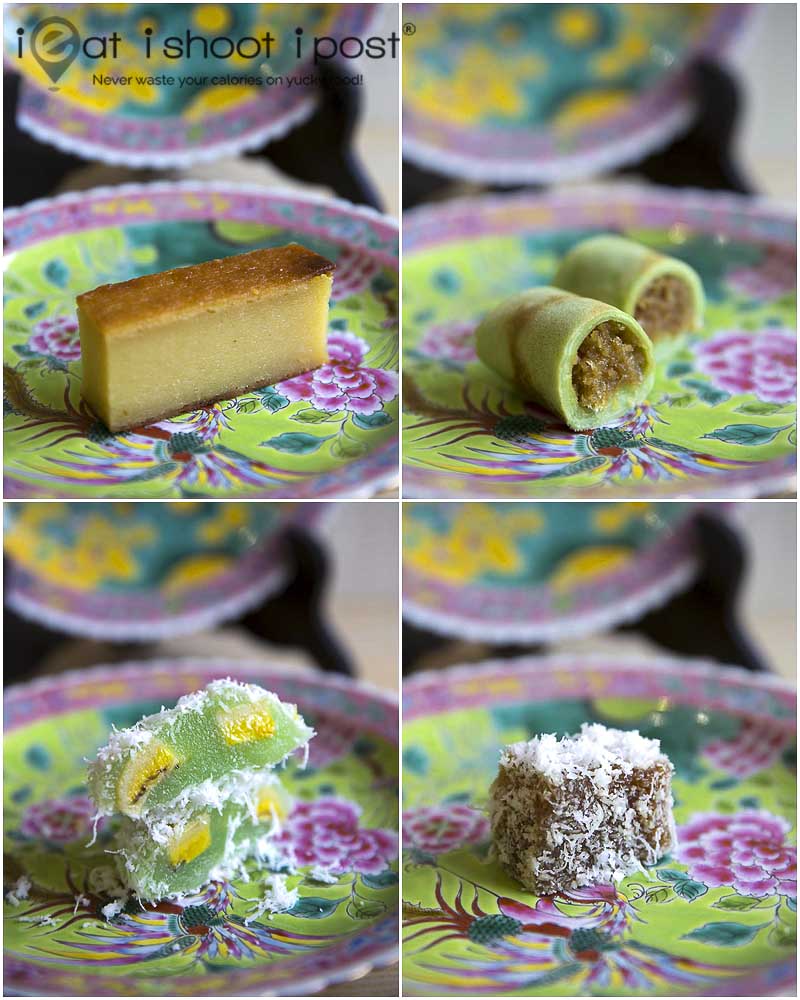 Sharon is bringing precision to the art of the kueh by employing techniques she learnt as a professional pastry chef.  Kuehs made by the bibiks employ a lot of "agarism" (estimation) and the only way for an apprentice to learn is to spend time observing the kueh master.  With her cakes, the weight of the ingredients, timing and even temperature is precisely measured and recorded as she perfects each recipe.
Her kuehs are more expensive than the mass produced variety but the price is easily justified by the quality of the ingredients and extra attention to details.  For example, she insists on using only freshly squeezed, unpasteurised coconut milk to make the kueh because of its special fragrance.   She also makes the trip to Melaka to buy ingredients like dried bunga terlang (blue pea flower) to add that distinctive blue colour to her kueh salat.
Of the kuehs that were available the day I visited, I liked the kueh binka ubi, kueh salat and kueh putugal best.  These kuehs have been perfected by Sharon herself through trial and error rather than from recipes which have been passed down and I think she has managed to get a nice balance flavour and texture.  The kueh putugal is quite an interesting confectionery which she came across in Melaka.  It's a chewy kueh made from tapioca and has delightful pieces of pisang rajah inside which makes its flavour very distinctive.  I felt that the kueh dadar was wrapped a little too tight such that the skin felt a little too thick.  The texture of the kueh kosui was excellent but the distinctive flavour of the "kee" (lye water) was slightly lacking.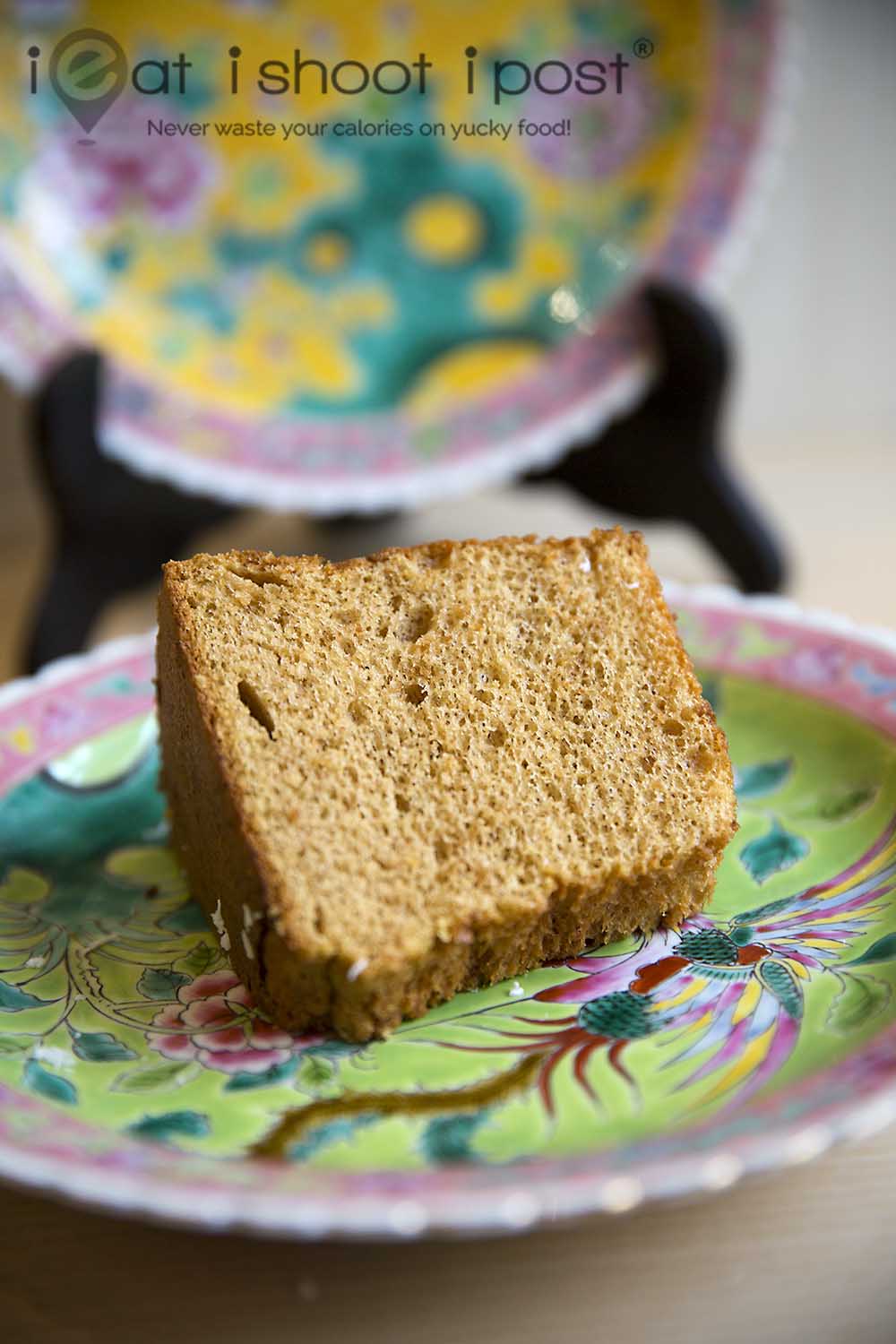 Sharon also bakes a series of local cakes.  The gula melaka chiffon is very good.  The texture is light and moist and the gula melaka flavour is very distinct.  If you are planning a birthday, you might want to consider her Salted Gula Melaka Celebration Cake where the chiffon is dressed with a gula melaka frosting and dusted with toasted coconut!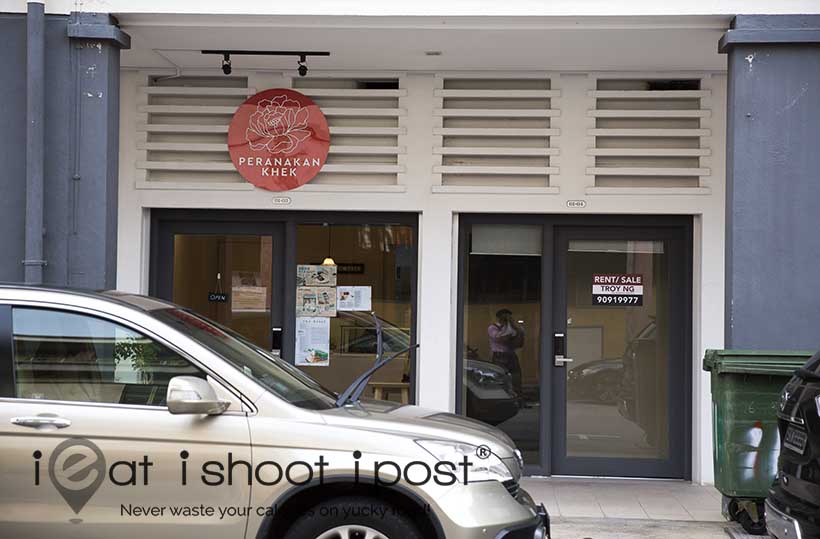 Conclusion
It is really good to see some of our young bakers taking on our very own local cakes and kuehs!  The kuehs here are made with passion and care which you should be able to taste.
NB:  They work on a "make to order" business model, so the range of kuehs available each day for retail is minimal.  It is best to order your kuehs three days in advance to avoid disappointment.