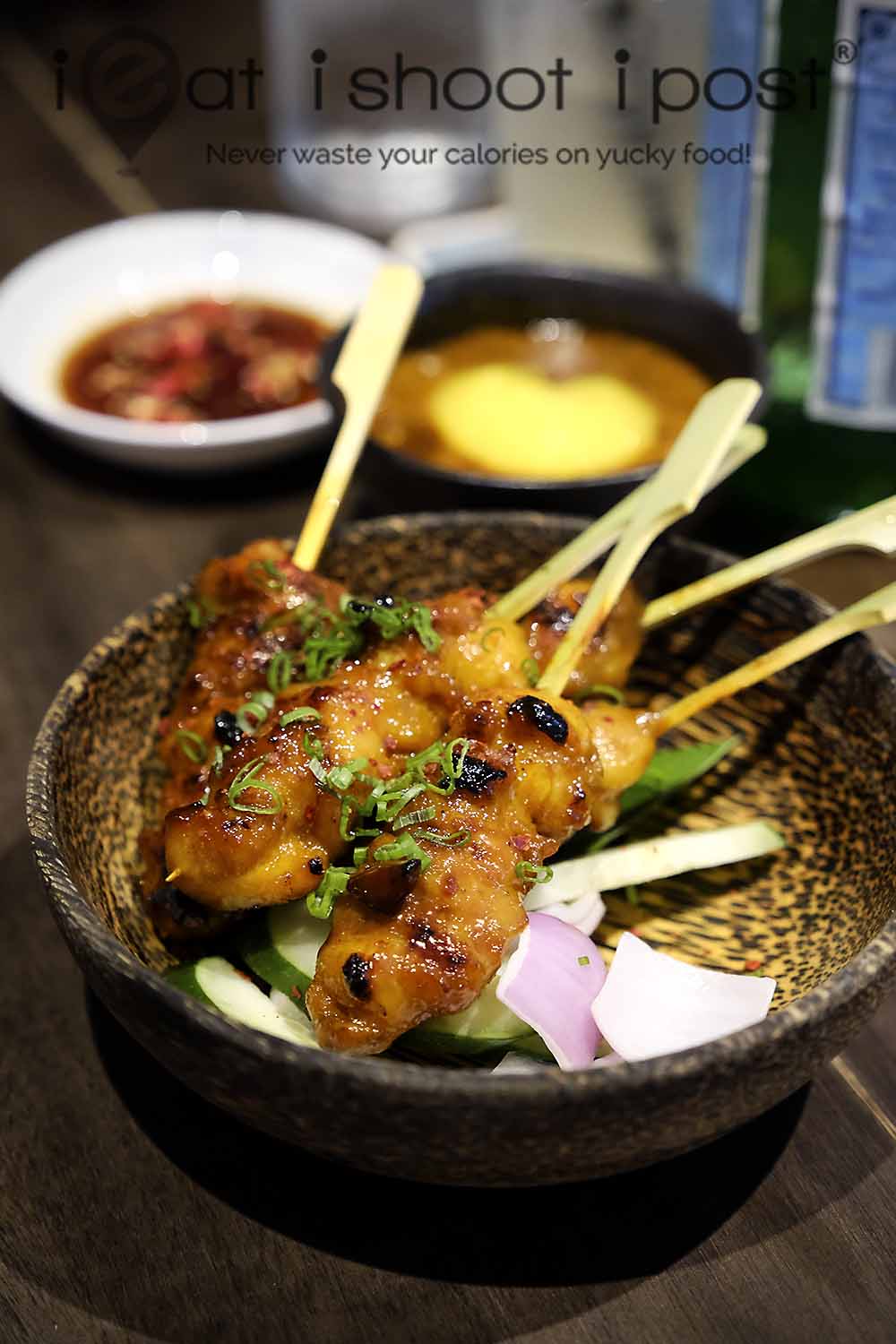 I have been wanting to visit Candlenut for the longest time, even before they won a Michelin Star in the inaugural Michelin Guide for Singapore.  Word had it that Chef Malcolm was doing great things with Peranakan cuisine, using his knowledge of western fine dining to bring Peranakan cuisine into the 21st century while still preserving its essential character.
Before I go on, I will let you in on a little secret of how stories get onto this blog.
Sometimes random events happen in life which seem like coincidences.  Personally, I don't think that things just happen by chance.  I believe things happen for a reason.  There are two Greek word for time.  One is "chronos" which is how most people view time.  Chronos is linear and qualitative time.  Eight am, time to wake up.  Twelve pm, time to eat lunch. 24th December, time to buy that gift for the wife or else on 25th December, you are in big trouble.  Then there is "kairos" time which is non-linear, qualitative moments in time where things happen for a reason.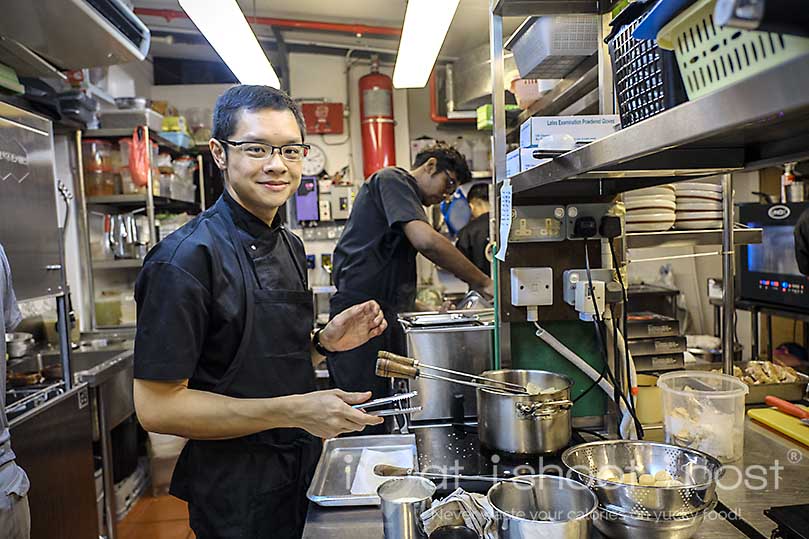 So, when I started hearing good things about Candlenut, not just once but a few times over a couple of weeks, I knew it was something I had to look into.  But the real "kairos" moment came when I was buying a microwave oven at Courts.  The salesman who sold me the oven recognised me and told me that he had a nephew who ran a Peranakan restaurant which I really should visit…..
The rest would have been history except for the fact that I still didn't act on that "kairos" moment until I finally met Chef Malcolm Lee at the Michelin awards presentation ceremony!  Ahhh, now I can say, "and the rest is history".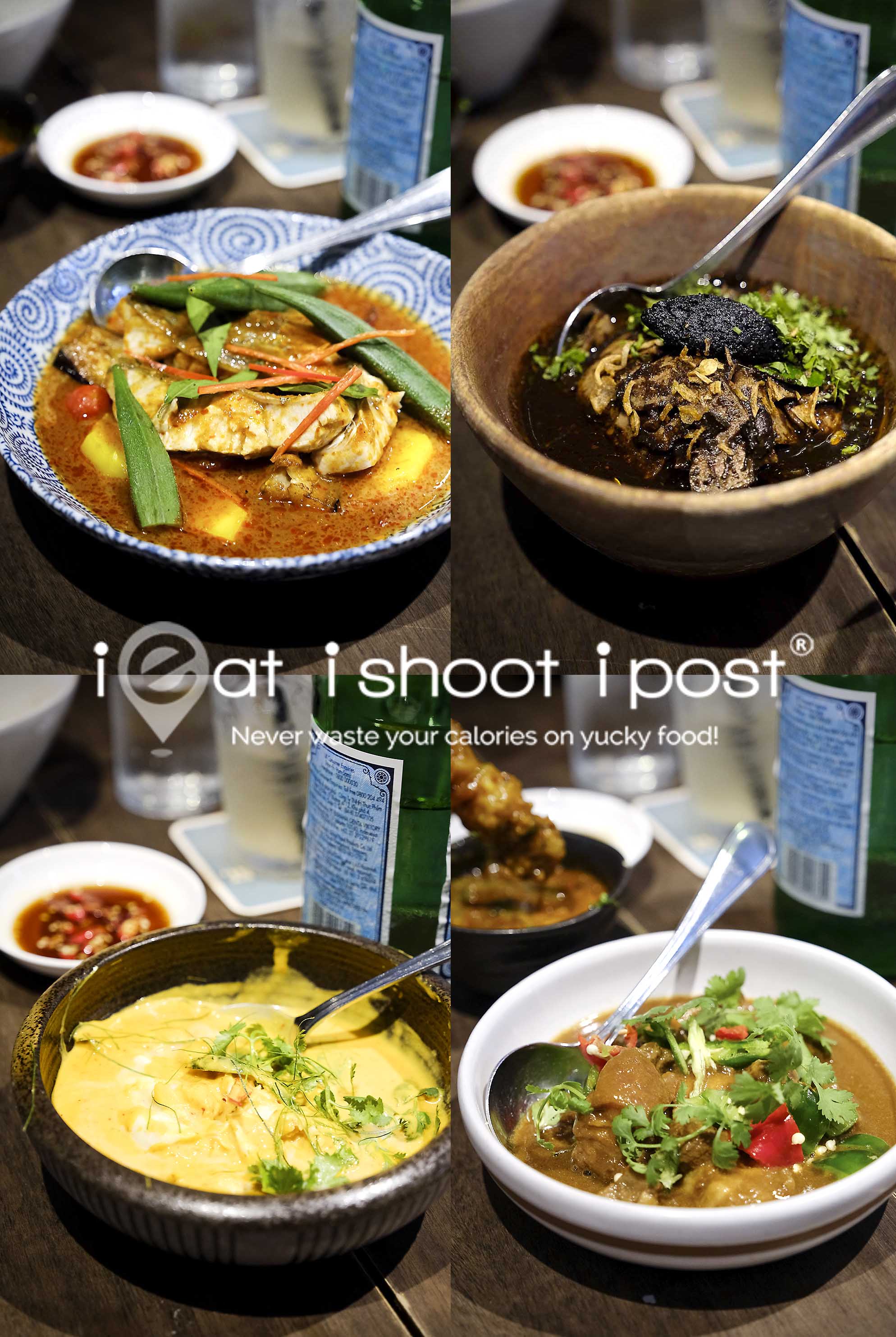 Winning a Michelin Star was quite an unexpected surprise for Chef Malcolm but it was an affirmation of his earlier decision to carry on his family's peranakan legacy after initially wanting to be a western chef.  That fateful decision meant that there is now a Michelin star Peranakan restaurant in the culinary world and has placed our unique heritage cuisine on the world map.
Our makan kakis were very impressed with the food overall.  Of course, there were a few criticisms.  Fashionfoodie for instance commented that seabass was not a good choice for the assam fish as it was too soft to be cooked in a gravy, unlike batang (Spanish Mackeral) which is firm and will not break apart easily.   I felt however, that the delicate seabass went very well with the gravy and added a note of refinement to the dish.
I loved the chicken satay which were juicy bite sized chucks of chicken thigh meat lightly grilled and served with a delicious peanut and pineapple gravy. It would have been the perfect satay if the charcoal smoke flavour was more pronounced.  The other dish which had that "wow' moment was the delightfully tart and creamy yellow coconut blue swimmer crab curry.  Again, some of our kakis thought that the removal of the shells was a waste of the crab, but I thought it just added some refinement to the dish.
Overall, most of the dishes were excellent.  The rempah (spice paste) is all made in-house and Chef Malcolm doesn't like to cut corners, so everything is made from scratch.  The desserts are a delight and a highlight of the entire meal so make sure you make room for it!  4.5/5
Conclusion
People like to debate about whether the food at Candlenut really deserves a Michelin Star.  Well, I don't think I have eaten at enough Michelin Star Restaurants to offer an objective judgement.  All I can say is that the food is executed with a lot of passion and I am already planning to bring my wife to their $68++ dinner degustation. I think I can also say that Candlenut would be one of the places I would be confident in bringing any overseas guest in order to introduce them to Singapore cuisine!
Congrats again to Chef Malcolm Lee for being awarded One Michelin Star! Kudos to our local chef!
Note:  Candlenut will be moving to Dempsey in Nov 2016