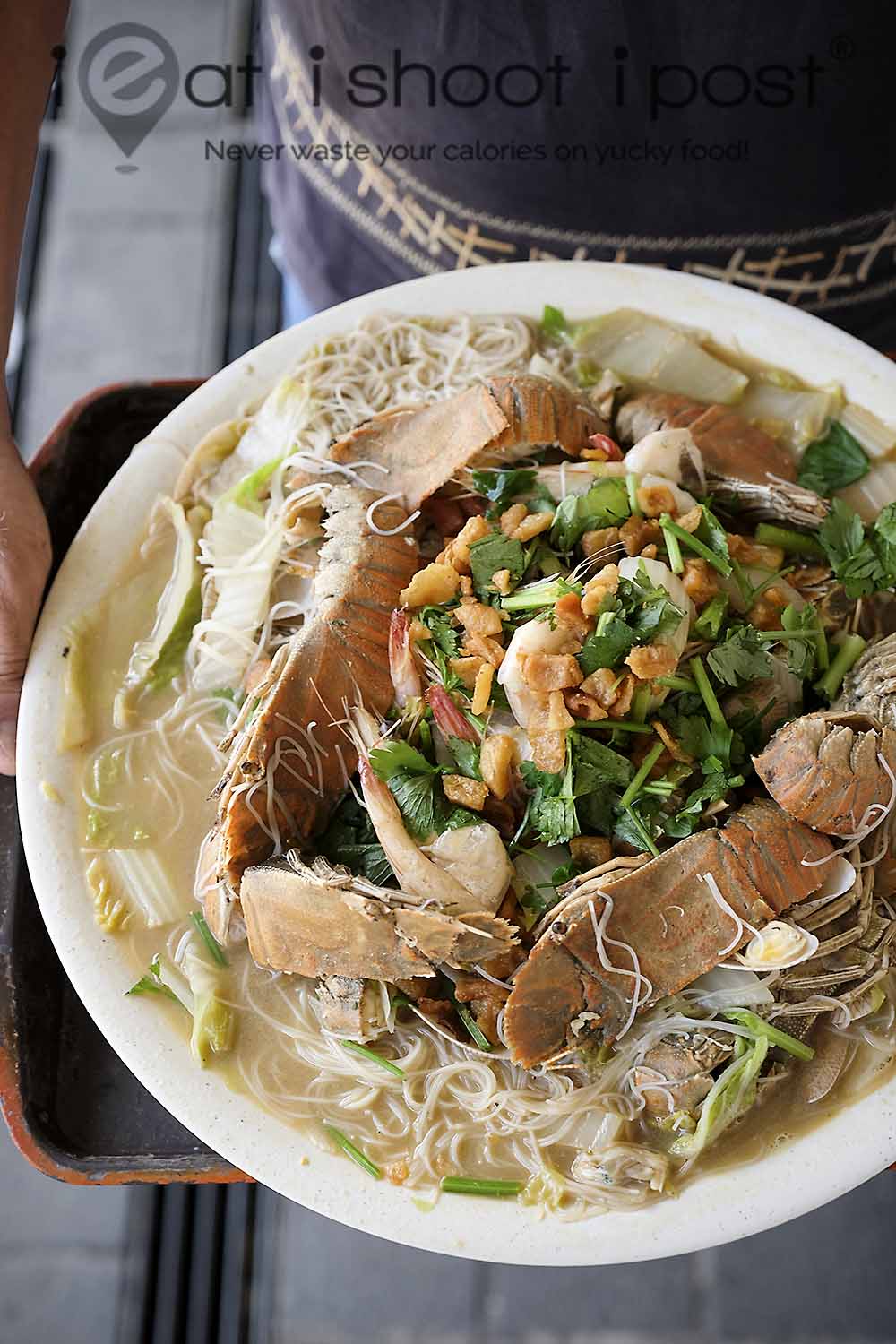 Years from now,  when you sit down with your kids (would be grandkids for me) for a plate of seafood white beehoon and they ask you about the origins of this particular dish, you can tell them exactly how this dish became popular in Singapore!
"A long long time ago, in the Northern part of Singapore…..in a place called Sembawang…. in those days, Sembawang was still quite remote,  with quaint little shophouses, not like the city that it is today……..(strokes goaty)…… There was a Zi Char restaurant called You Huak which was famous for a dish called white beehoon….."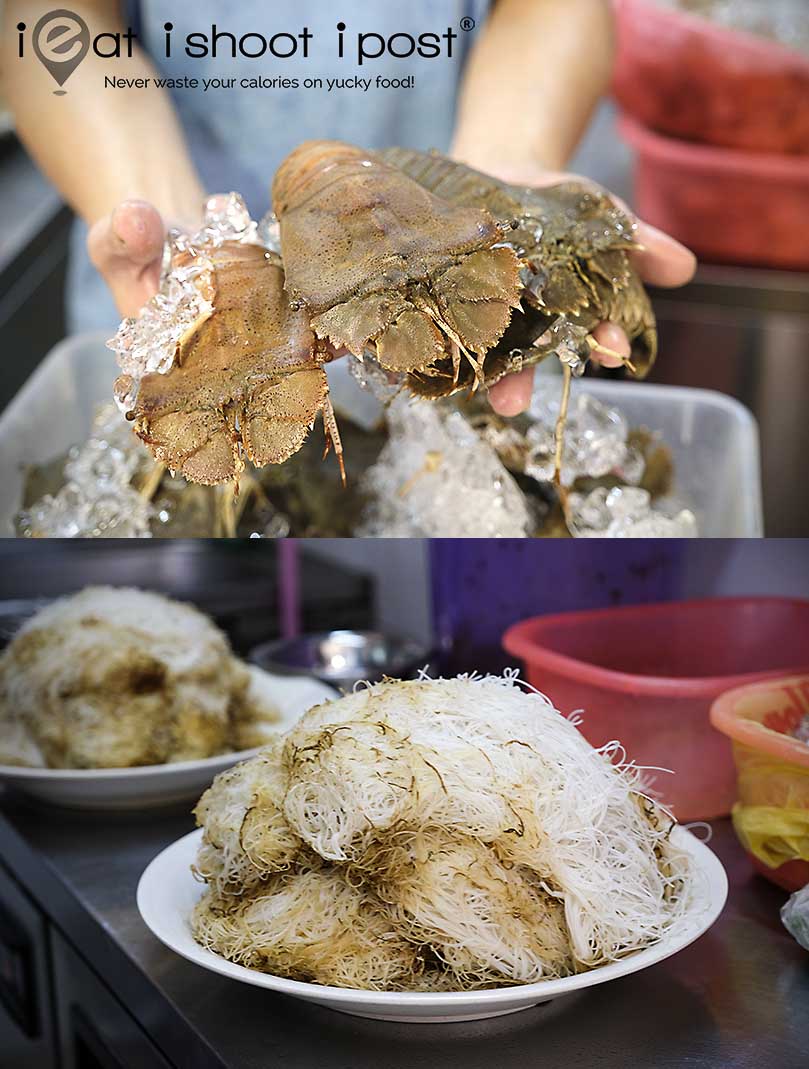 Yes, white beehoon (白米粉) was a dish which the owners at You Huak invented a few years ago.  Very soon, word got around and queues started to form outside their Zi Char restaurant.  I first got wind of it a few years back during reservist training at Nee Soon Camp when one of my colleagues, a gynaecologist, kept raving about this particular 白米粉.  So of course we had to brave the queues to get a taste of the dish.  I must admit that my first impression was quite underwhelming.  But after a few more visits, I came to appreciate the dish.
Anyway, they did so well that they started a new restaurant at Ponggol Point called White Restaurant, which was named after their white beehoon……presumably.  Soon after this, a few independent hawker stalls started sprouting up all over Singapore selling similar seafood bee hoon, like this stall in Ang Mo Kio.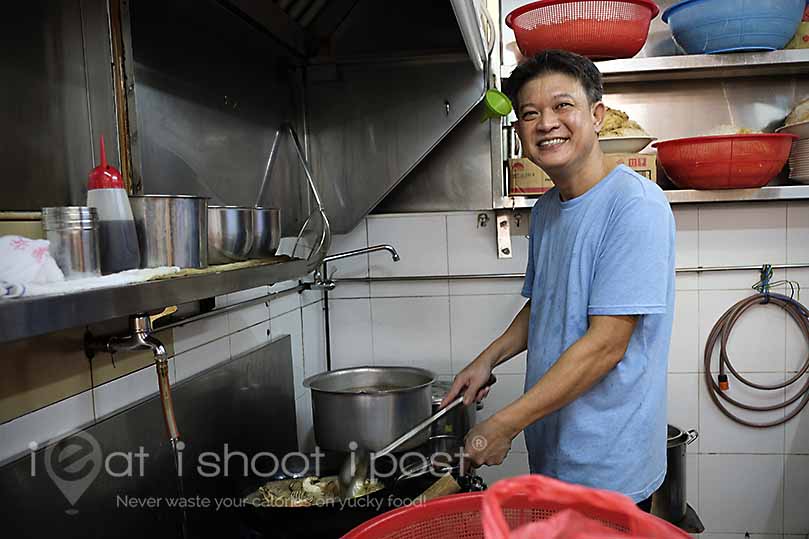 The man behind the wok is Chef Simon who started the stall having returned to Singapore after spending many years as a Chinese restaurant chef in London.  When asked why he chose this particular dish, he simply said that there weren't many stalls selling it.
This stall was very highly recommended by our makan kakis and was the 2nd stall we visited in recent weeks.  The first stall was also recently opened by our friend Francis from Cafe de Hong Kong.  His stall, called Xian Seafood White Bee Hoon is located at Block 304 Ubi Ave 1.  We went when they had just started operations and I felt the kitchen could do with a bit of shake down time.  But knowing Francis, it should be up to speed by now.
Truth be told, my initial reaction to this particular white bee hoon was  not "Wow! This is darn shiok lor!".  But then again, neither was my initial reaction to the white beehoon at You Huak.  However, my kakis all seem to enjoy it, which is why I decided to write the story.
What I do appreciate is the fact that Chef Simon uses fresh crayfish and prawns to cook the dish.  So, the quality of the seafood is very good.  The broth is sweet but I felt it still lacked that X factor and the beehoon could have had a bit more of that smokey wok flavour.  4/5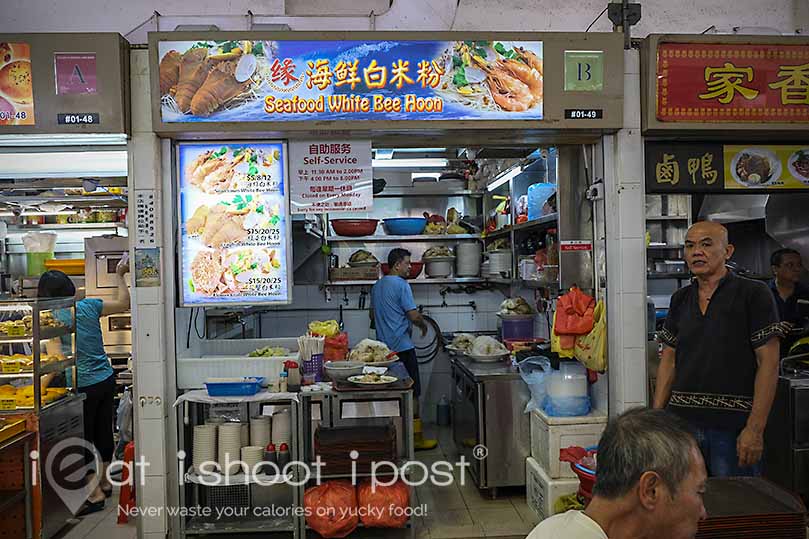 Conclusion
I think it is quite safe to say that 2016 is the year when Seafood White Beehoon was unofficially added to our Singaporean list of hawker dishes!  This stall in Ang Mo Kio is one of several new stalls around and is worth a visit if you are looking for this dish.
Have you been caught up in the Seafood White Beehoon trend yet? Please do share with us your favourite stall!