With holydrummer and iwatch_ueat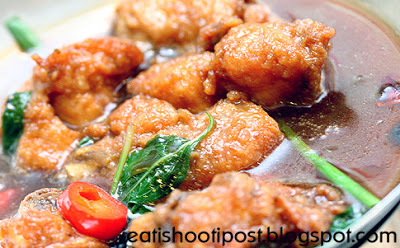 This is an accidental blog since I had blogged about Pasta Manna a few months ago, I never had the intention of blogging them again. But it so happened that I received a call from David asking if I could take some pictures for him to use for his menu board and after taking pictures of 8 of his menu items and sampling them, I realised that I had actually missed out on a few gems. It would be an injustice to them, as well as to you if I did not tell you about some really good stuff which I missed the last round.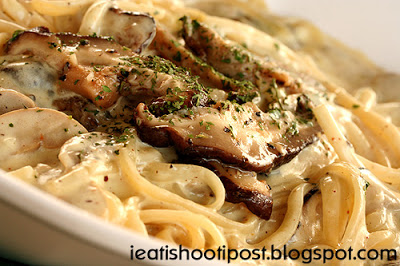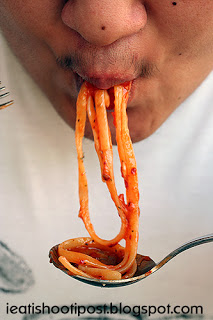 Do try the mushroom soup. It is freshly made from shitake and button mushrooms and at $2.50 is one of the cheapest mushroom soup around which actually tastes pretty good. There is a generous amount of mushrooms and the soup is really creamy. 4/5The other item is the Creamy Mushroom pasta which is one of the cheapest way to really satisfy your craving for cream based pasta! $4 4/5
Those of you who like spicy stuff should try their Matriciana which really has that spicy and tangy kick to it 4/5 and for those Ah Peh's (GrandUncles) who still prefer stir fried stuff, their Stir Fried Pasta with Chilli Padi can really pack a punch! 3.5/5
Conclusion
Those living in the East don't need to travel all the way to the West to enjoy a Value for Money Pasta in the same style as Mien!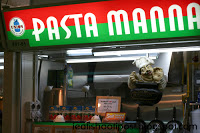 Disclosure: Phototaking Session for Pasta Manna. No fee was charged for the photos, no money was paid for the Pasta.