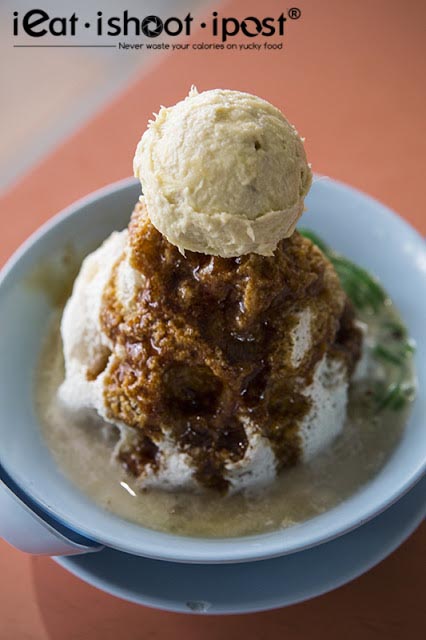 To make the Ultimate Cendol, I managed to pull together two very passionate individuals. Calvin Ho from Jin Jin Desserts at ABC Brickworks makes, what I consider one of the best, if not the best Cendol in Singapore. I love his thick, treacle like gula melaka and fresh coconut milk which is always a joy to eat.
The other guy is Ah Chiang of 818 Durian Trading who produces the best Mao Shan Wang pulp. He owns his own plantation in Bentong, Pahang and so imports only the best Mao Shan Wang durians to his shop daily. Then at the end of the day, whatever Durians which are still left unsold is dehusked and the pulp immediately frozen. So the Durian pulp we are getting for the Ultimate Hawker Fest is the best quality that we can get our hands on.
Marry the Durian and the Cendol together and POW!! 4.75/5. I think the Ultimate Hawker Fest is going to be the only time you are going to be able to try this as the cost is too prohibitive for Calvin to serve at his stall on normal days. But who knows? Maybe after the event, there is a chance that it becomes a regular item at his stall? That will really depend on your response to the dish at the Ultimate Hawker Fest!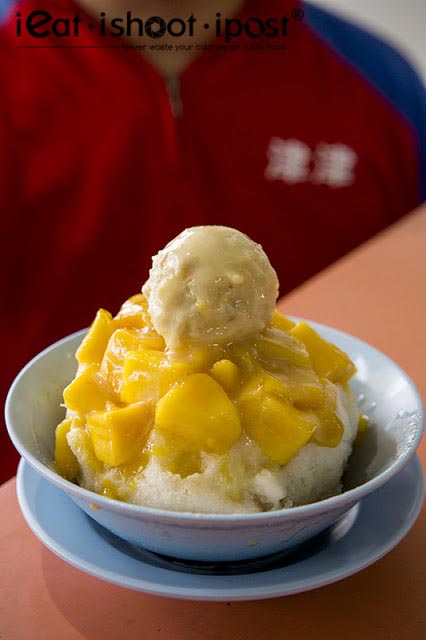 Besides the Cendol, Jin Jin Desserts will also be serving their signature Gangster Ice which is Durian (Liu Lian) paired with Mango (Mang Guo). Liu Lian + Mang Guo = Liu Mang = Gangster. Get it?
During the Ultimate Hawker Fest, Calvin will be procuring the best Mangoes and pairing it with 818 Trading's Mao Shan Wang!
So look out for Jin Jin Dessert at the Ultimate Hawker Fest!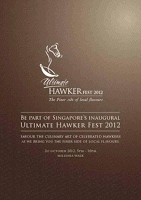 To buy tickets to the Ultimate Hawker Fest, please visit http://www.touch.org.sg/ultimatehawkerfest2012
Venue: Millenia Walk
Date: 20 Oct 2012
Time: 5pm to 10pm
Tickets now on sale at Millenia Walk and will also be on sale on the day of the festival
Many thanks to Jin Jin Desserts and 818 Trading who are contributing to the work of Touch Community Services!