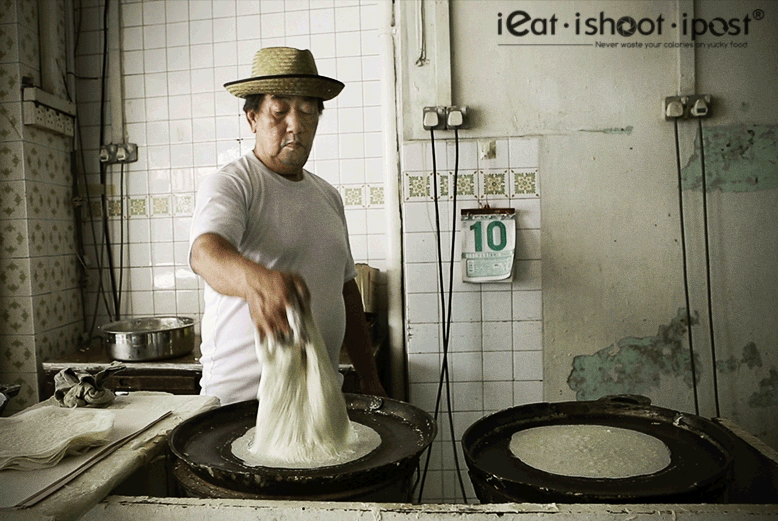 Making Popiah in Joo Chiat since 1938
I have to let you know about my friends Zita and Vicky at Kway Guan Huat Poh Piah. When I approached them 3 months ago to help me with the Ultimate Hawker Fest, they agreed without hesitation because they knew that it was a charity fundraiser and they wanted to help out in whatever way they can.
Then tragedy struck last month when they had a family bereavement which meant that now they were shorthanded. I thought that they would pull out of the festival, but was so touched when they called me up and said that they will still be coming because they felt that they didn't want to let everyone down!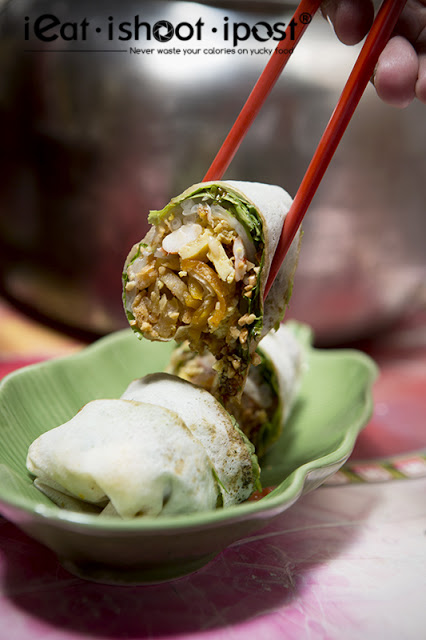 But up till last week, we were still wondering what we were going to do to turn their Poh Piah into the Ulimate version. We had wanted to put lobster meat in it but we couldn't get a sponsor.
Then a miracle happened and New Moon Abalone came on board and told us they would be happy to sponsor the Abalone for both Kway Guan Huat and Gen Shu's Abalone Congee! So now, not only will you get freshly handmade Popiah skin stuffed with braised turnip with crabmeat, but slices of New Moon Abalone inside as well!
I hope you all will come and support Kway Guan Huat! They are one of the few Popiah hawkers who actually make their own Popiah skin!
Tickets are $50 each and you get $50 of coupons to spend at the Ultimate Hawker Fest! $50 should be enough for two people. You get a great meal, there's live music, you get to watch some Indian men throwing pratas across the stage and the money actually goes to helping the less fortunate! What more can you ask for? See you there!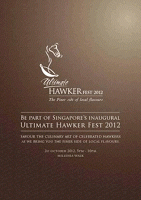 To buy tickets to the Ultimate Hawker Fest, please visit http://www.touch.org.sg/ultimatehawkerfest2012
Venue: Millenia Walk
Date: 20 Oct 2012
Time: 5pm to 10pm
Tickets now on sale at Millenia Walk and will also be on sale on the day of the festival
Many thanks to New Moon Abalone and Kway Guan Huat who will be donating all proceeds to Touch Community Services!
Sponsor for Kway Guan Huat Popiah and Gen Shu Congee