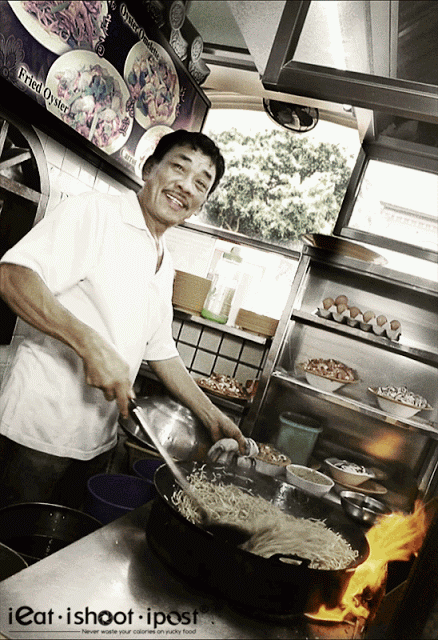 As you all know, Bedok Blk 16 market has been closed for close to a year and so that means that Hillstreet Char Kway Teow has been closed as well. So this year I called Mr Ng and asked if he had moved to a temporary stall somewhere. He told me that he decided to take a break. Then he asked me if I was organizing another Charity event and volunteered to be part of it!
That was way back in March and at the time I had no idea that I was going to be involved in the Ultimate Hawker Fest!
So when I eventually told Mr Ng of the Ultimate Hawker Fest, he was very happy to be part of it.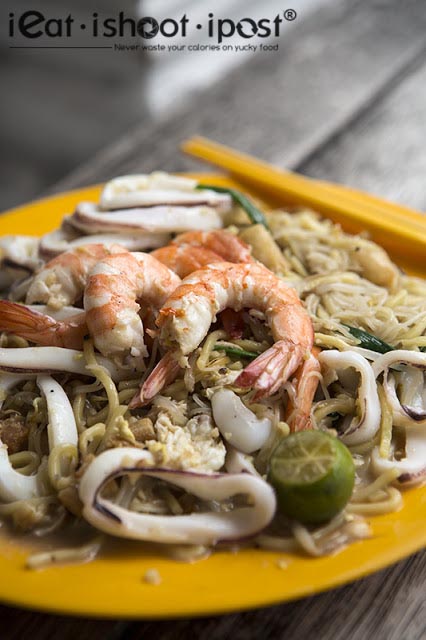 That was up till about a fortnight ago when we were told by the authorities that LPG gas was no longer allowed for events such as ours!! So we had to scramble. Alex was fine because he normally cooks with a charcoal fire anyway. But Mr Ng had to be persuaded to take on a charcoal stove after having fried with gas for the last 50 years!
For Alex's version of the Ultimate Hokkien Mee, he is going to be using "Ang Kar Hae" or sea prawns for his dish. He normally uses live tiger prawns for his Hokkien Mee. Ang Kar Hae is more difficult to procure and is much more expensive. But the prawn stock made with such prawns are much sweeter and will lift his already Tok Kong Hokkien Mee to the swoonworthy level.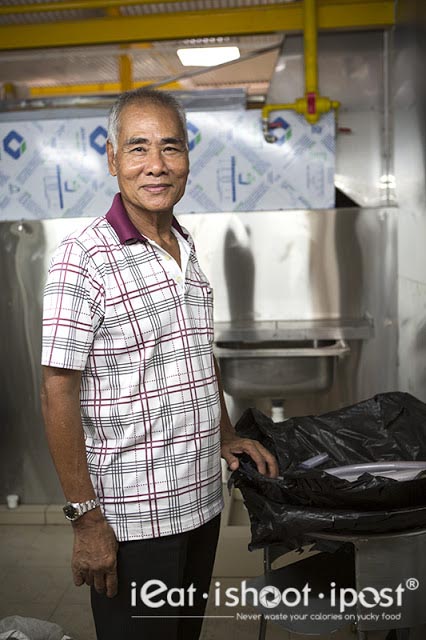 Fans of Hillstreet Char Kway Teow on the other hand will get to try, for the very first time in 50 years, a version of the famous Hillstreet Char Kway Teow that will be cooked over a charcoal fire! How will it turn out? Will the charcoal fire improve on his already 4.75 Char Kway Teow? There is only one way to find out! Make sure you buy your tickets and come down to the Ultimate Hawker Fest on 20th Oct!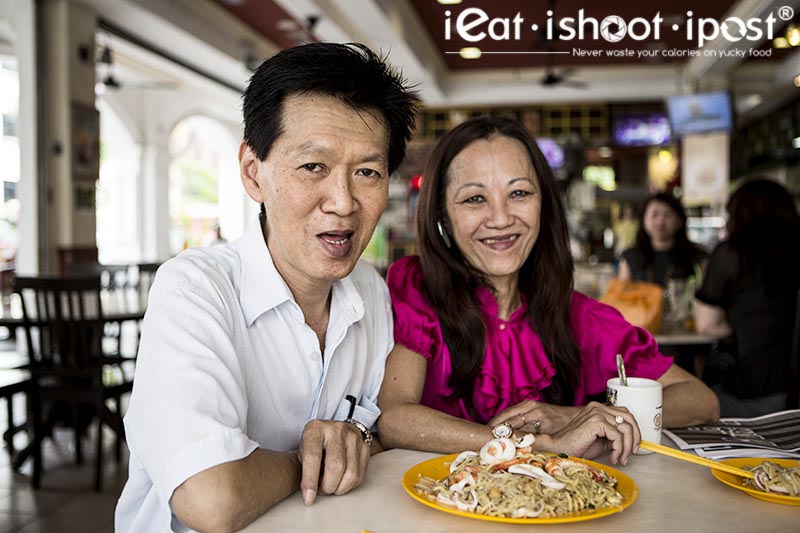 This Ultimate Hawker Fest is only possible with the contributions from many many people behind the scenes. As you can imagine, the amount of logistics required to hold an event of this scale is tremendous and without people like Jerry, Doreen and Michael Lian from Steward's Solution contributing to the effort, the event would not have been possible.
Steward's Solution provides rental of all the woks, cookers, utensils for each hawker stall. They are just about the only ones in Singapore who can do this in such a scale. This year alone, they were were the providers for Singapore GP and Saveur. The cost of renting all these equipment runs into the tens of thousands of dollars but they are very generously doing this for charity! We are very grateful for their contribution and with such professional on the scene, we are confident that everything will run smoothly on the day!
Working very closely with Steward's Solution is Daniel from SPOC Solutions (Single Point of Contact). They are our event organizers. They will be providing the stall fronts and making sure that everything on that day will run smoothly. They too are contributing in a major way to the event!
Since the Ultimate Hawker Fest is going to be taking place in the open air carpark outside of Millenia Walk, we need to make sure that there are tentages and enough table and chairs for everyone. For this we have to thank Don Ho from Nanyang INC who will be very generously helping us with the logistics!
The logistical cost of setting everything up is tremendous and without the help of these companies we would never have gotten off the ground! So thanks to everyone who have contributed to make this event possible!
Hill Street Fried Kway Teow
Blk 16, Bedok South Road, #01-187
Opened for lunch till about 4pm. Then around 6pm till all he runs out of food.
Closed on Mondays
Geylang Lor 29 Fried Hokkien Mee
396 East Coast Road
11.30am to 9.30pm
Closed on Mondays
To buy tickets to the Ultimate Hawker Fest, please visit http://www.touch.org.sg/ultimatehawkerfest2012
Venue: Millenia Walk
Date: 20 Oct 2012
Time: 5pm to 10pm
Tickets now on sale at Millenia Walk and will also be on sale on the day of the festival
From 15-20 October there will be daily cooking demos in the Atrium of Millenia walk! Tickets will be on sale too!