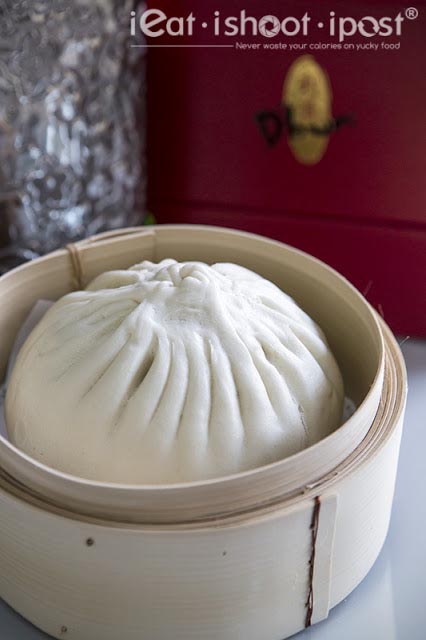 I have always enjoyed our local Da Pau much more than the Hong Kong version that you eat at Dim Sum restaurants. I like it when you tear off the piece of paper and the bottom comes off, releasing the steam and aroma of the juicy pork within. I like it even more when you bite into it and juices ooze down your fingers!
Mimi at D'bun makes such a Pau and I know that she is very passionate about her craft. So much so that whenever I drop by to buy Pau, she will quickly share with me her latest ideas on what she is doing to make her Pau better.
It's no surprise that her char siew pau won the Lian He Wan Bao award for the Four Heavenly Kings of Pau in Singapore! So I knew that she was more than up to the challenge of creating the Ultimate version of the Da Pau.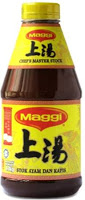 What is the Ultimate Da Pau going to look like? Well since most of the Pau consists of pork meat, we managed to get Angliss to sponsor some Kurobuta pork belly for the Pau! But that is not all, we are adding scallops to the pork meat. Not just one type of scallop, but three different types. First, each Pau will have a one whole scallop embedded in it, then Mimi is going to add dried scallops to the mix. We got Maggi to sponsor some of their Chef Master Stock which is a premium grade Shang Tang made from scallop extract that is used by Hotel Chefs to prepare the most exquisite Shark's Fin Soup and we add that to the mix to give the Pau juice some extra oomph! Throw in mushrooms and egg and you got the Ultimate Da Pau! Can't wait to taste it!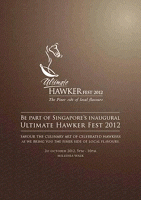 To buy tickets to the Ultimate Hawker Fest, please visit http://www.touch.org.sg/ultimatehawkerfest2012
Venue: Millenia Walk
Date: 20 Oct 2012
Time: 5pm to 10pm
Tickets now on sale at Millenia Walk and will also be on sale on the day of the festival
Many thanks to D'Bun, and Nestle who will be donating all proceeds to Touch Community Services!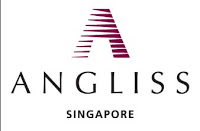 Special thanks to Angliss, one of the leading food services in Singapore for being a major meat sponsor for our event. They are sponsoring meats and seafoods for quite a few of our stalls, making it possible for us to reduce our cost and donating more of the funds to charity! Bravo Angliss! Thank you very much!