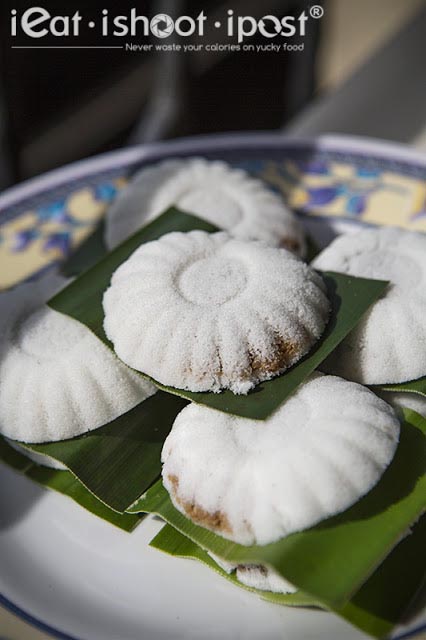 When I invited Jacky from Tan's Tutu to be part of the Ultimate Hawker Fest, he was scratching his head wondering how to make an Ultimate version of their legendary Kueh Tutu. Aside from being the 3rd generation descendents of Tan Yong Fa, who popularized the dish in Singapore, they are just about one of the few left who are still pounding rice and peanuts to make their Kueh Tutu.
But I am glad to report that after over 80 years of serving peanuts and coconut in their Kueh Tutu, they have been experimenting with some flavours which they will introduce at the Ultimate Hawker Fest! Durian, Dark Chocolate and Cheese Tutu!
I am glad they will be there with their Tutu pushcart as I cannot imagine a Pasar Malam without Kueh Tutu! Curious about how a Durian, Chocolate or Cheese Tutu tastes like? Come try it at the Ultimate Hawker Fest!
To buy tickets to the Ultimate Hawker Fest, please visit http://www.touch.org.sg/ultimatehawkerfest2012
Venue: Millenia Walk
Date: 20 Oct 2012
Time: 5pm to 10pm
Tickets now on sale at Millenia Walk and will also be on sale on the day of the festival
Thanks to Tan's Tu Tu for their contribution to charity!
Read about their history here!