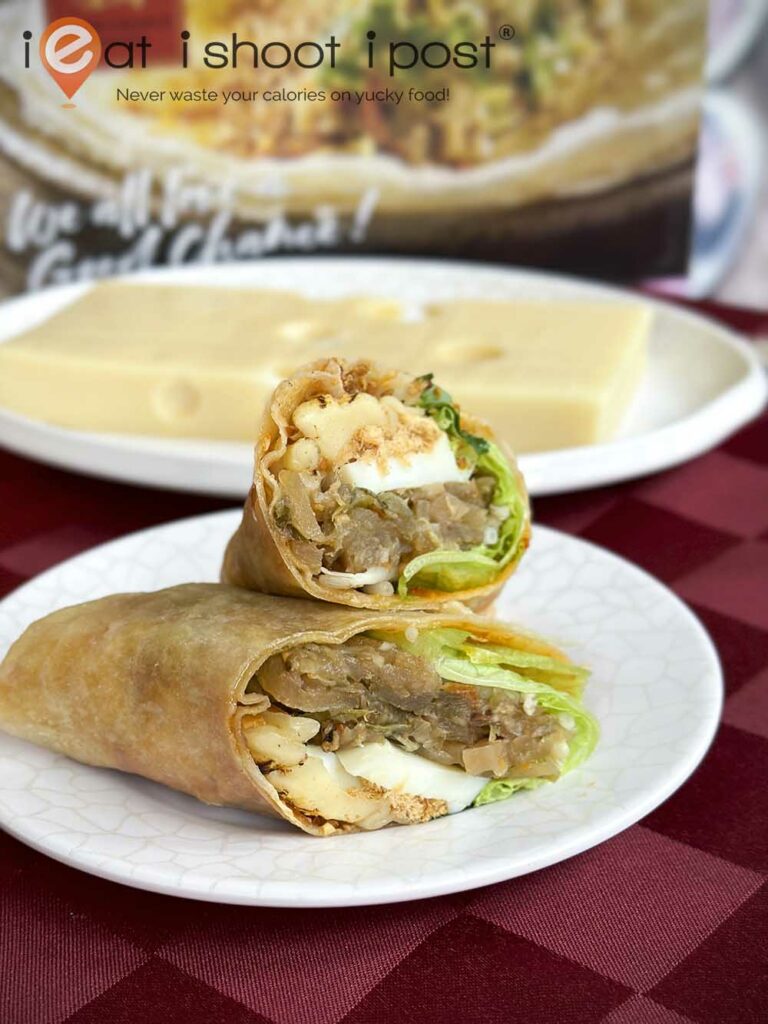 Over the years, we have been having fun discovering the versatility of French Cheese. We have paired French Cheese with local ingredients, brought them on a picnic, baked it to eat with youtiao, and even made Cheese Cheong Fun with it! Yes, it is cheesy, but it was so good!
This time around, I am challenging Ah Boy, a 4th generation Zi Char Chef from Good Chance Popiah to make some Zi Char dishes out of it!
While there has the occasional zi char dish that uses cheese — I can think only of the cheese prawn beehoon of Malacca, they usually use processed cheese and not a natural cheese like the French Emmenthal that we are using today!
Cheesy Popiah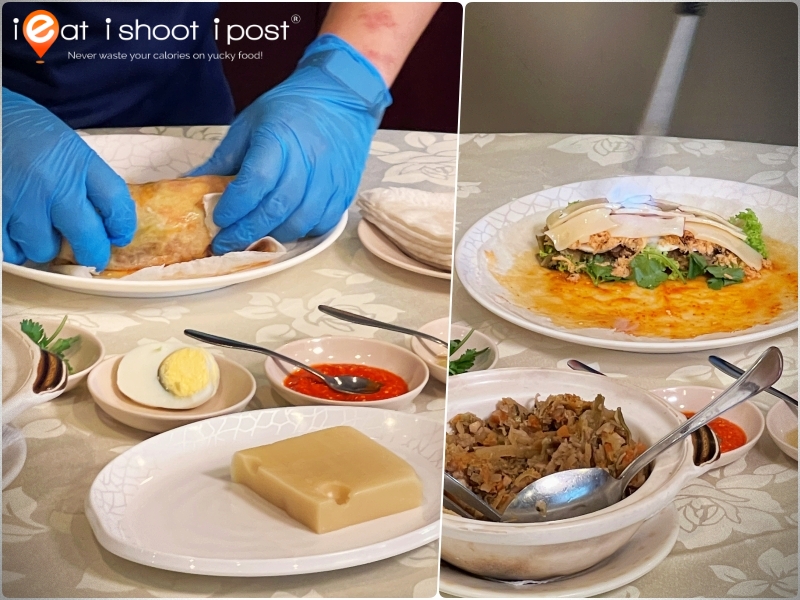 Chef Ah Boy was quite confident with the cheese challenge and immediately got down to creating some dishes with the Emmenthal cheese.
Since his restaurant is famous for its Popiah, it didn't take him much time to think about using the cheese as a filling for popiah. The combination of chicken floss and melted Emmenthal went quite well with the jicama filling and popiah skin. It really is like a Chinese-style burrito!
But, as I remarked to Ah Boy, this recipe is really not a recipe at all since it is just adding cheese to popiah. So, he came up with a 2nd dish of Cheesy Hae Zhor (Prawn Roll)!
Cheesy Prawn Rolls (Hae Zhor)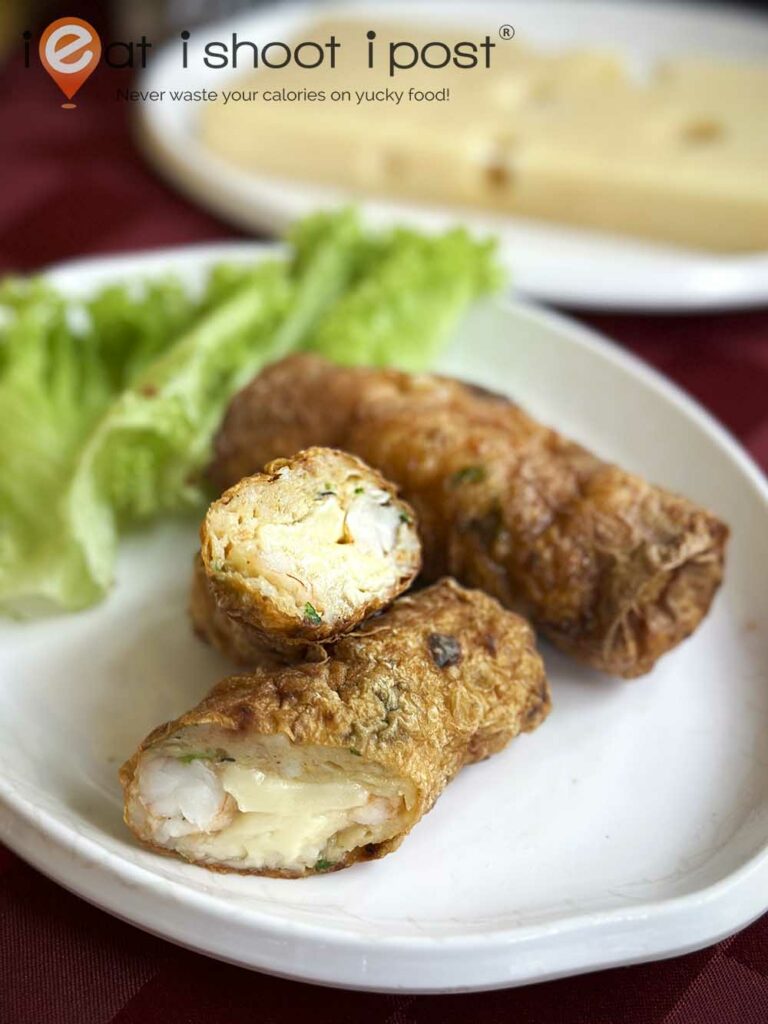 With the prawn rolls, Ah Boy added diced cheese to the filling, and for an extra cheesy chew, also added another thick slice of cheese in the middle of the Hae Zhor (Prawn Roll). The result was a Hae Zhor with a creamy, cheesy centre that was quite delicious!
He was happy to share the recipe below:
Ah Boy's Cheesy Prawn Roll (Hae Zhor)
Ingredients
Group A
Prawn Paste (hand chopped) 800g
Sotong Paste 200g
Emmental cheese (diced) 50gram
Five spice powder 1/2 tsp
White pepper powder 1/2 tsp
Spring onion (diced) 50g
Chinese sausage (diced) 50g
Group B
Emmenthal cheese
Prawns – peeled and deveined
Bean Curd wrappers
Method
Mix all the ingredients in group A together to make a paste.
Spread the paste on the bean curd wrapper and add prawn and cheese.
Roll into a log and set aside
When ready to serve, deep fry the roll until golden brown.
Serve hot for that melty cheese effect!
Conclusion
French cheese is very versatile and can be used in many dishes! Perhaps you can think of other creative uses for French cheese in your dishes?
This post was written in partnership with Home of Cheese Singapore, co-funded by the EU.