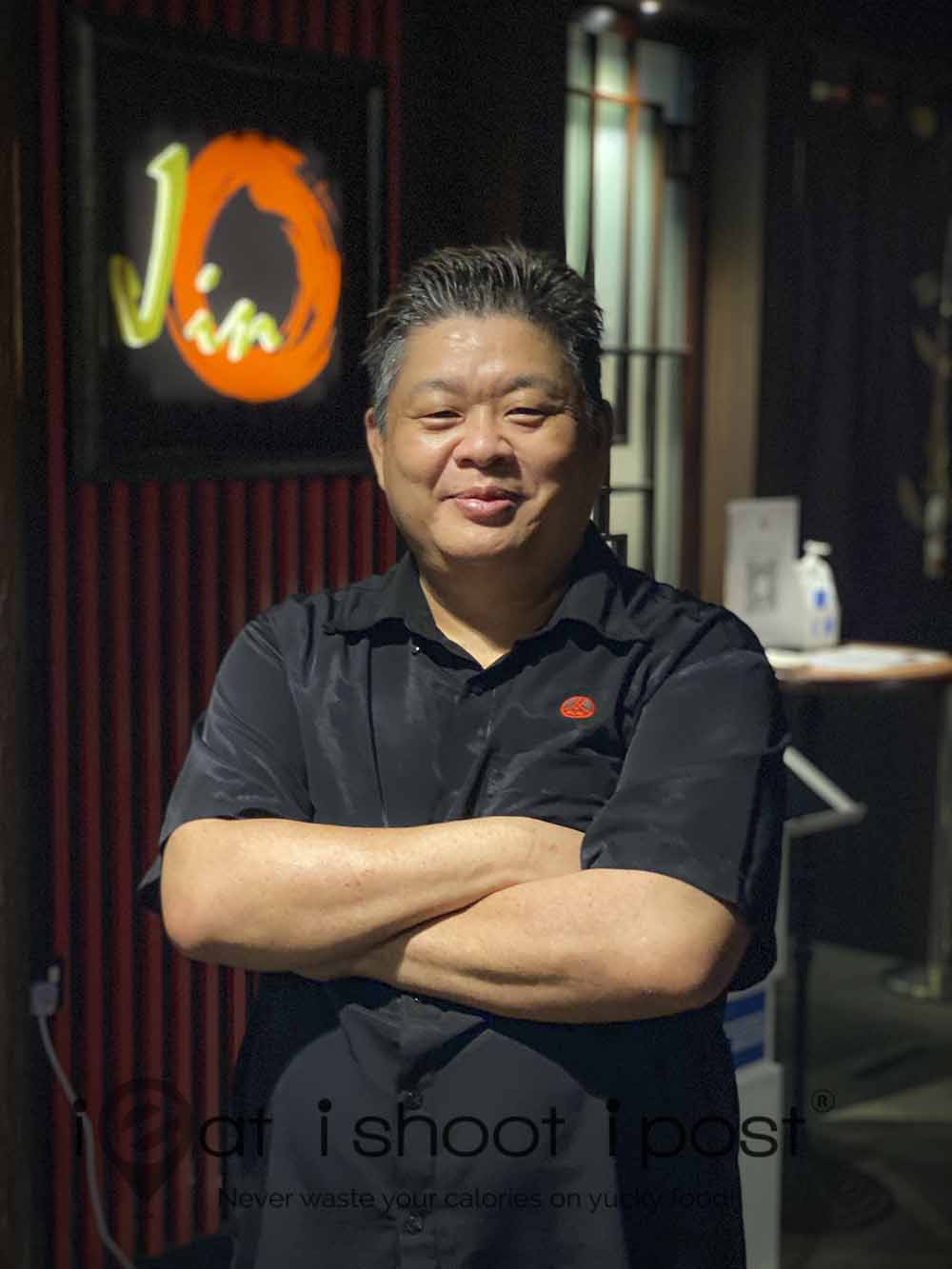 Jin Fine Dining is closed. Chef Thomas is now fully focused at Botan, which is just round the corner. 
Oct 19, 2021: You may recall my post on Jin Fine Dining back in 2014 when they first opened.  At the time, Chef Thomas created quite a buzz with his $80, 8 course set menu which featured everything you'd look forward to eating at a Japanese restaurant for one great price.
Chef Thomas left Jin in 2016 and after a period of time in the wilderness, (he was exiled to Changi for a while) he is now back at the helm at Jin.  Those of you who have been reading this blog for a while will be quite familiar with Chef Thomas' style. He always uses very good ingredients and serves them in a casual setting to keep prices competitive.
To herald his return to Jin, Chef is offering the following $198++ 12 course menu for 2 pax.   $99++ for 12 different courses is very good value when you consider that he uses real Kuruma ebi for his tempura, quality sashimi, A5 Miyazaki wagyu, Japanese eggs and chilled unagi which is prepared at the restaurant rather than ones which have been par-cooked and packed. Just to be clear, the photos show the portion for 1 pax.  You will get two of each for the $198++ set.
Below the is full course and description: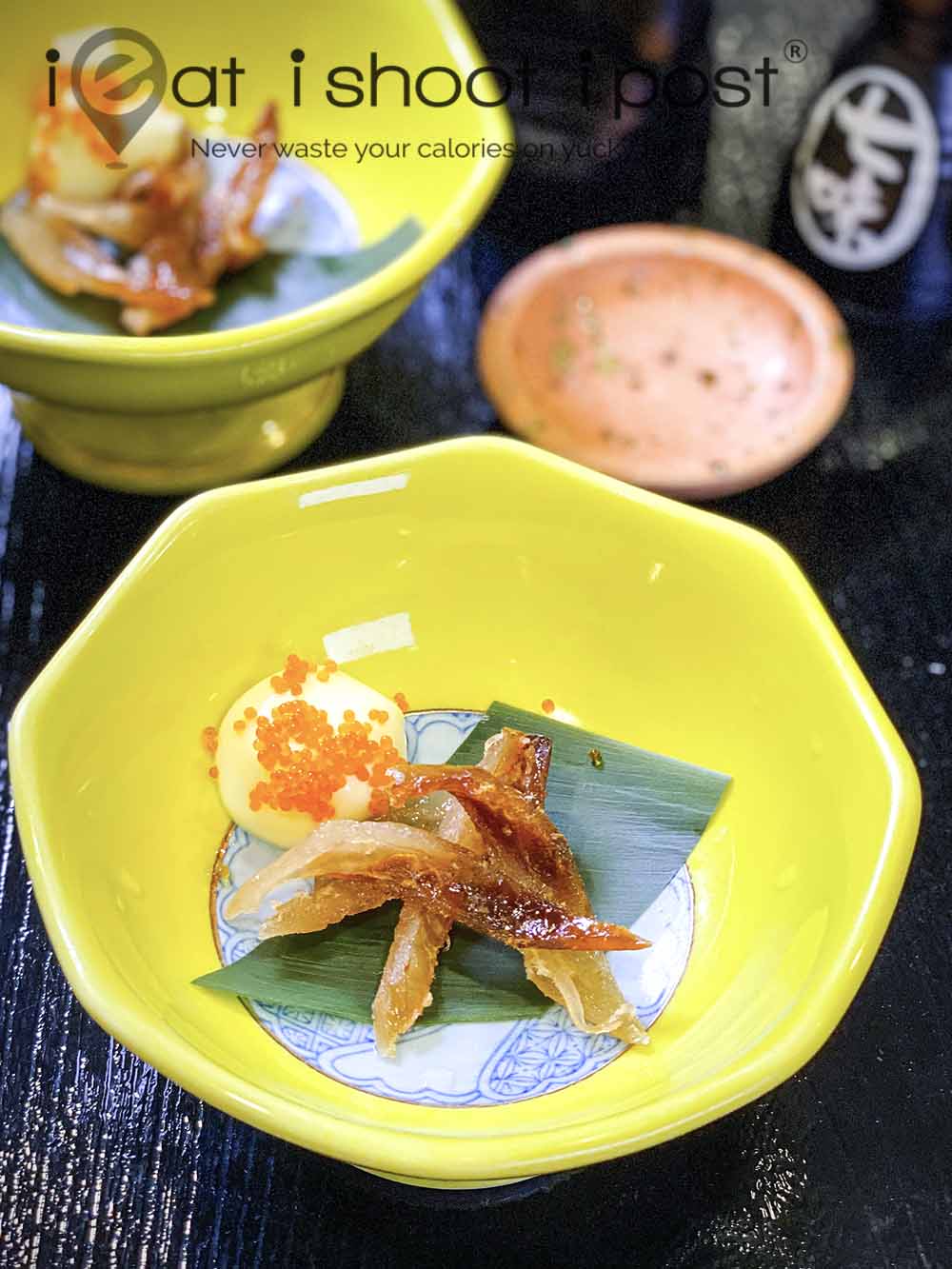 1.  Grilled Puffer fish
Marinated and grilled fugu that tastes like bak kwa.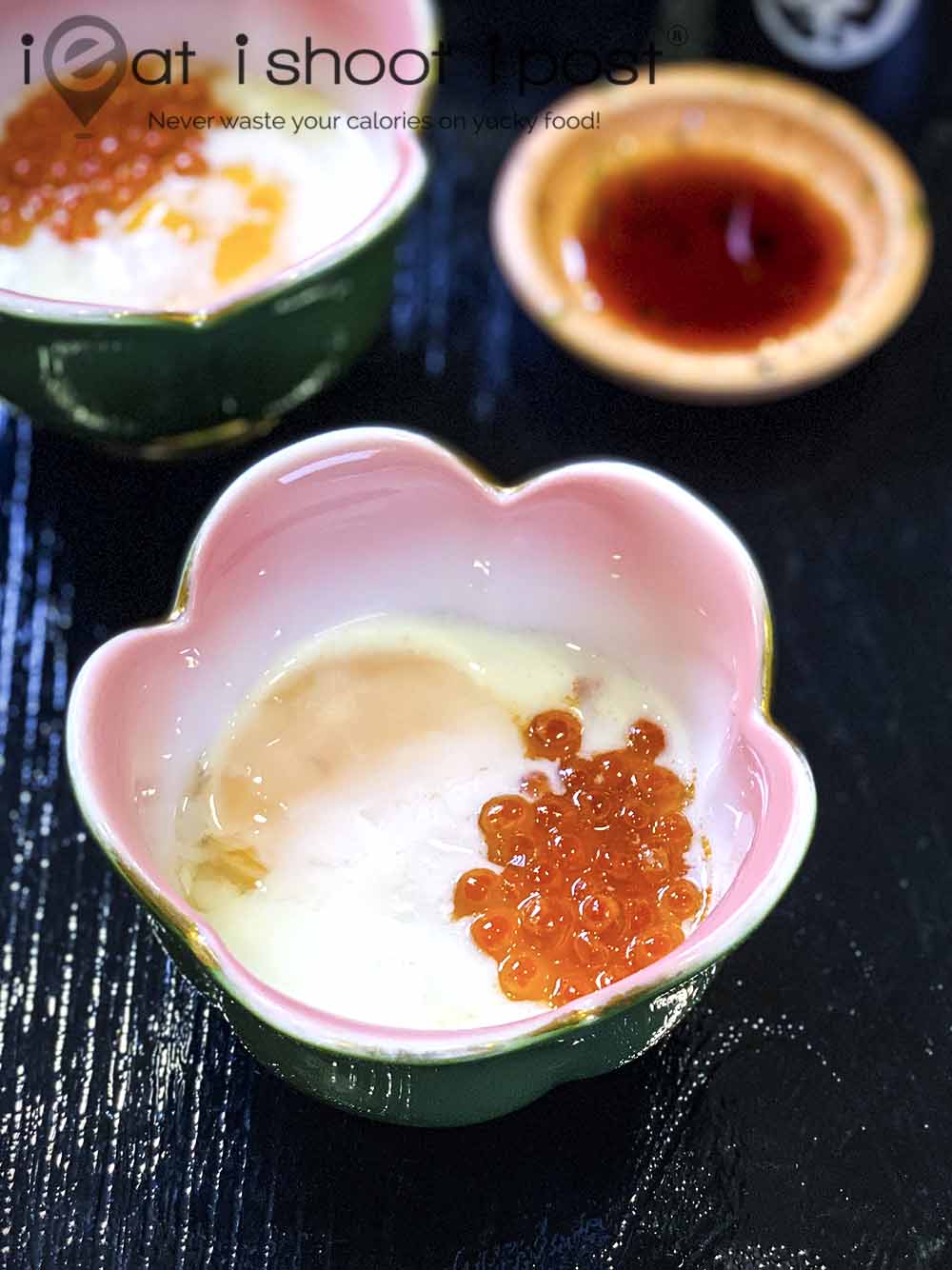 2. Onsen Egg with Ikura
Japanese Mangetsu onsen egg served with ikura.  These are Japanese eggs come from chickens specially fed to yield high Omega 3 levels.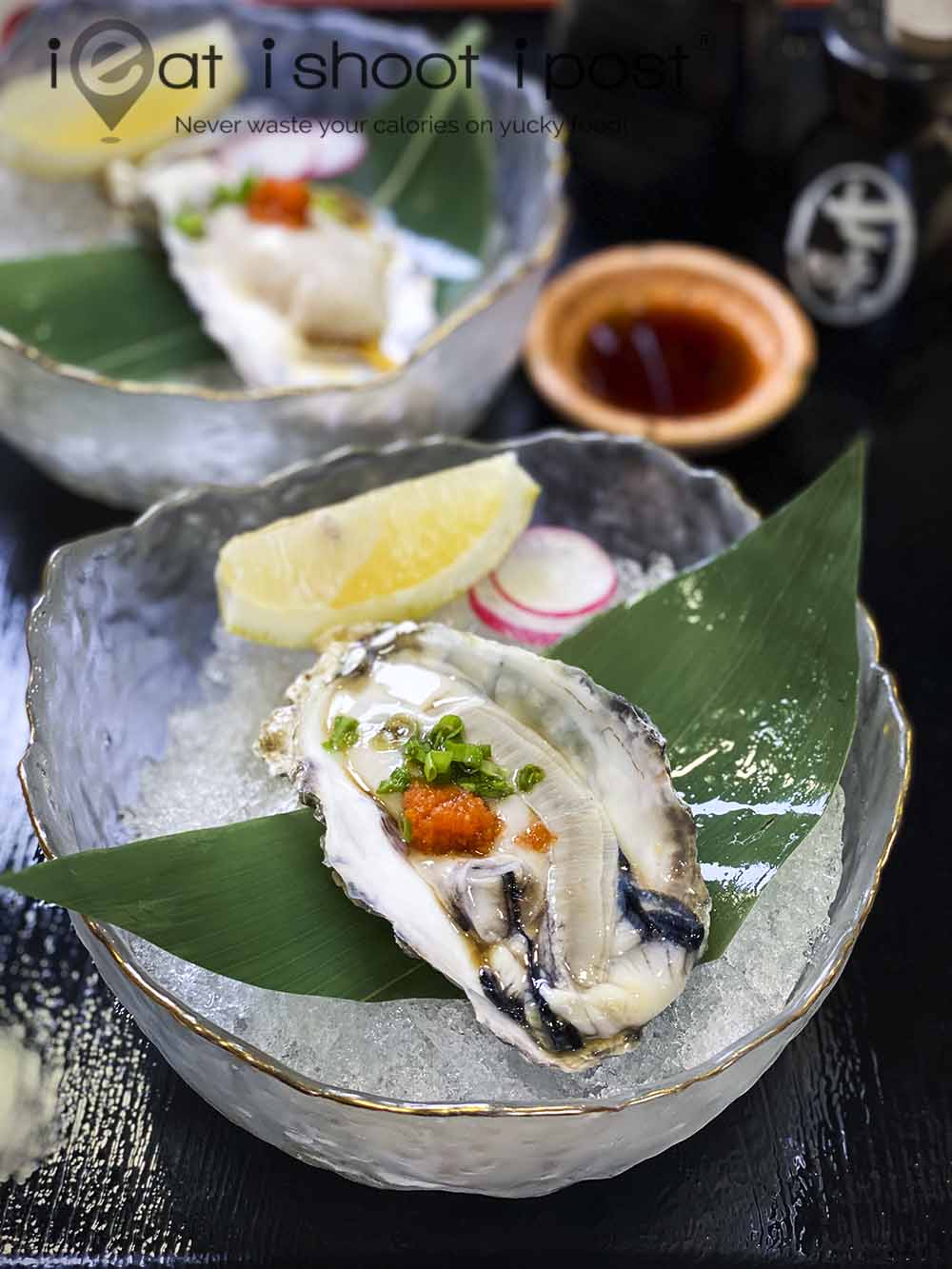 3.  Hyogo oyster
Plump Hyogo oyster with soy sauce vinaigrette.  These creamy oysters are airflown once a week and arrive frozen in its shell.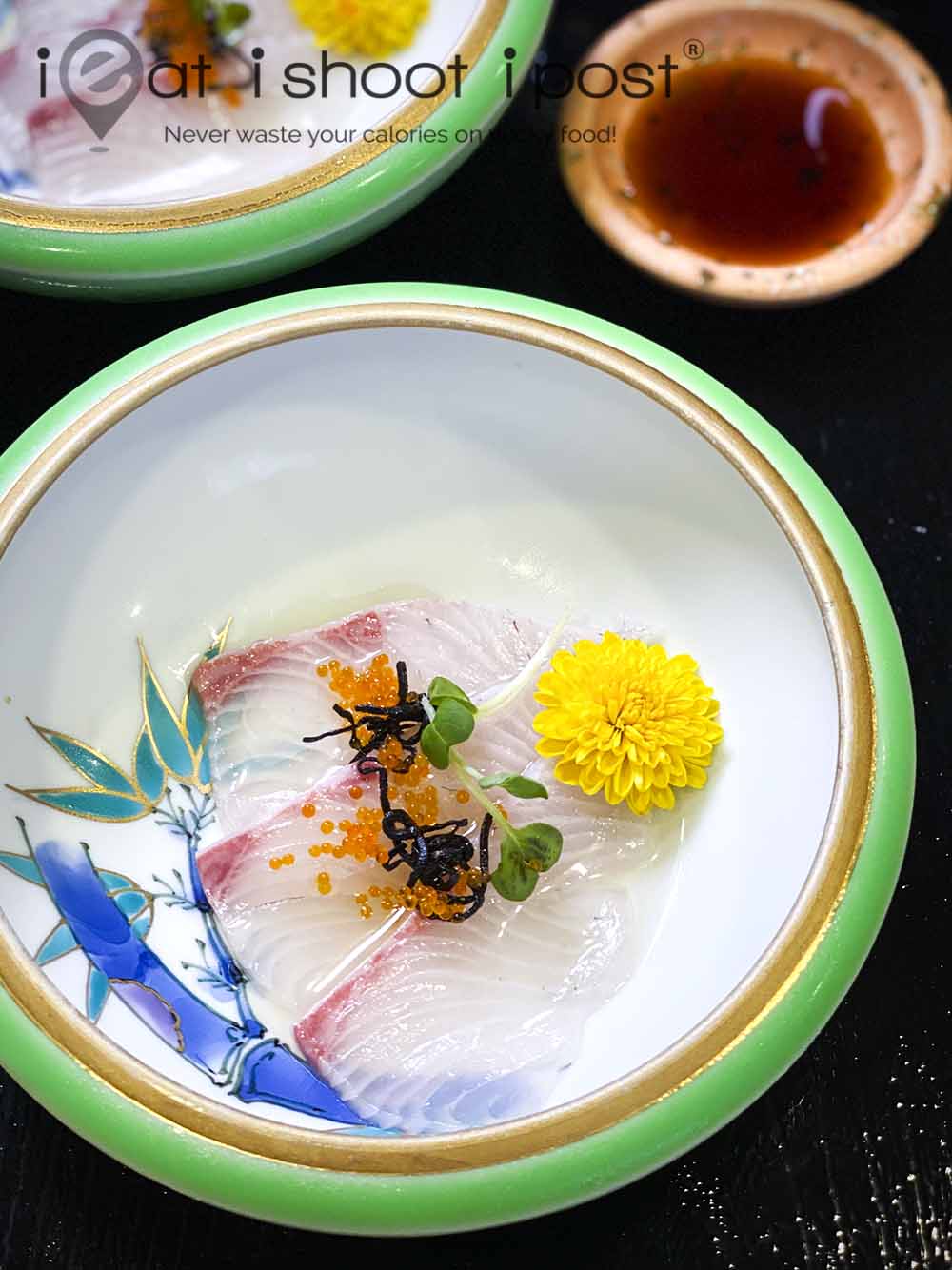 4.  Kanpachi truffle
Kanpachi sashimi with truffle oil and shio konbu.  Truffle oil and shio konbu is a winning combination that goes well with many things! The thinly sliced kampachi is so fresh that texture of the fish is lively and firm even when sliced thin.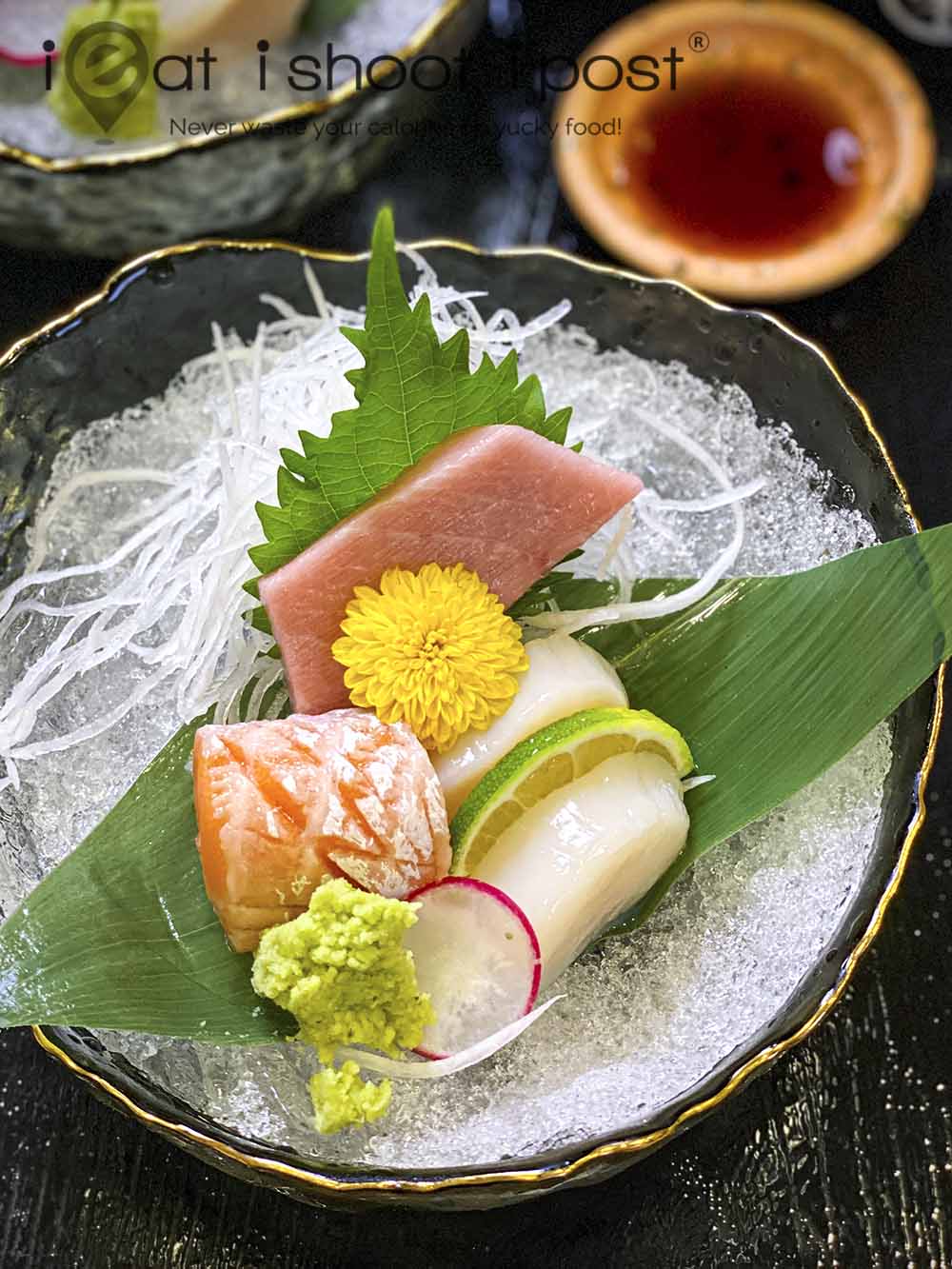 5.  Sashimi
Chef Thomas's sashimi is always thick and generous.  With the sashimi course, you will get otoro, salmon belly and hotate.
Disclosure
This was a mediatasting.
6.  A5 Miyazaki Wagyu Striploin

A5 wagyu is always good, but it is very rich so you can only take a few pieces.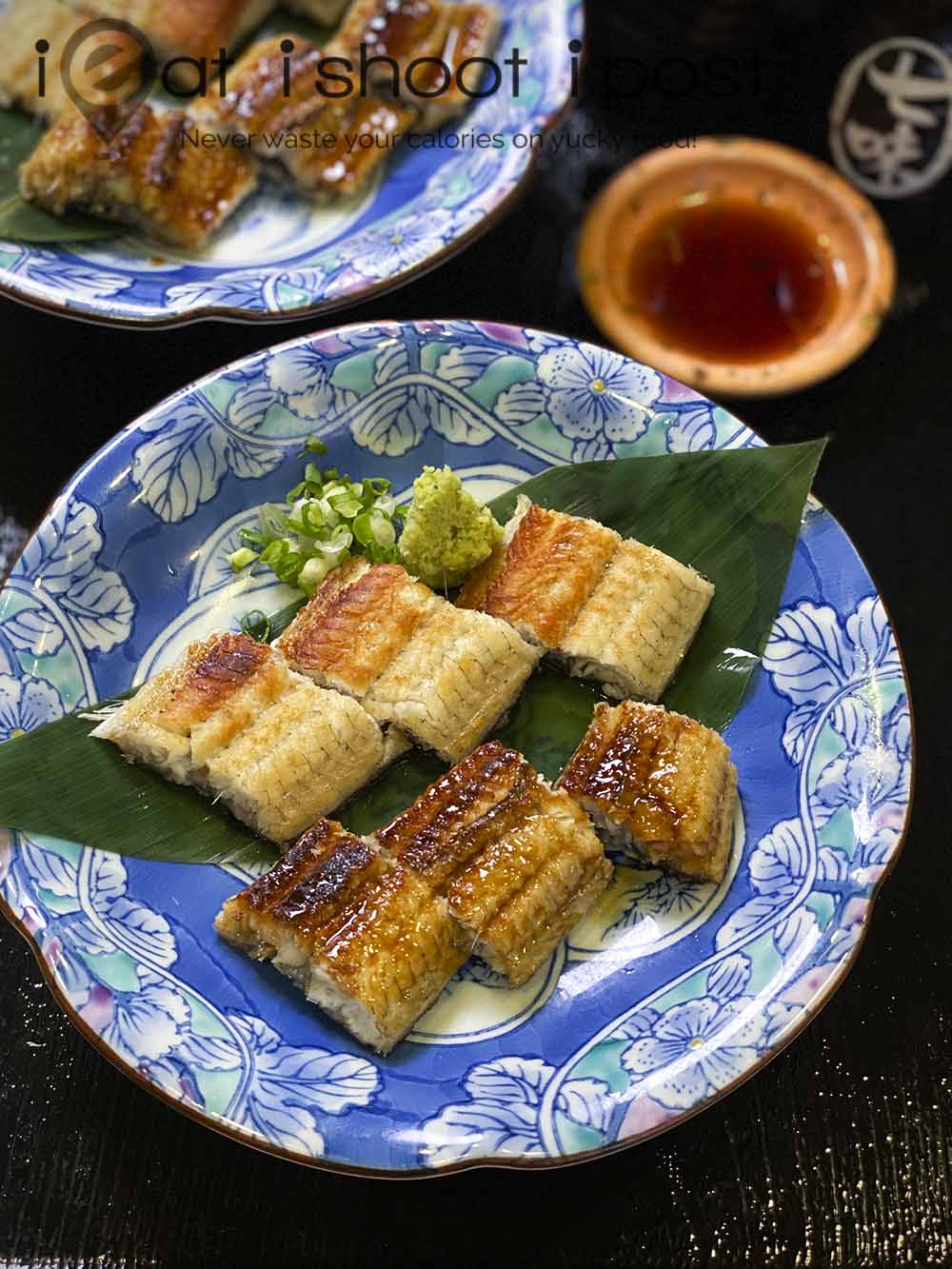 7.  Unagi Shioyaki and Kabayaki
Chef is using unagi from Japan (as opposed to Japanese unagi which is mostly farmed in China and Taiwan) which has been filleted and chilled.  The unagi is grilled, steamed then grilled again and served plain with salt as well as with the usual sweet kabayaki tare.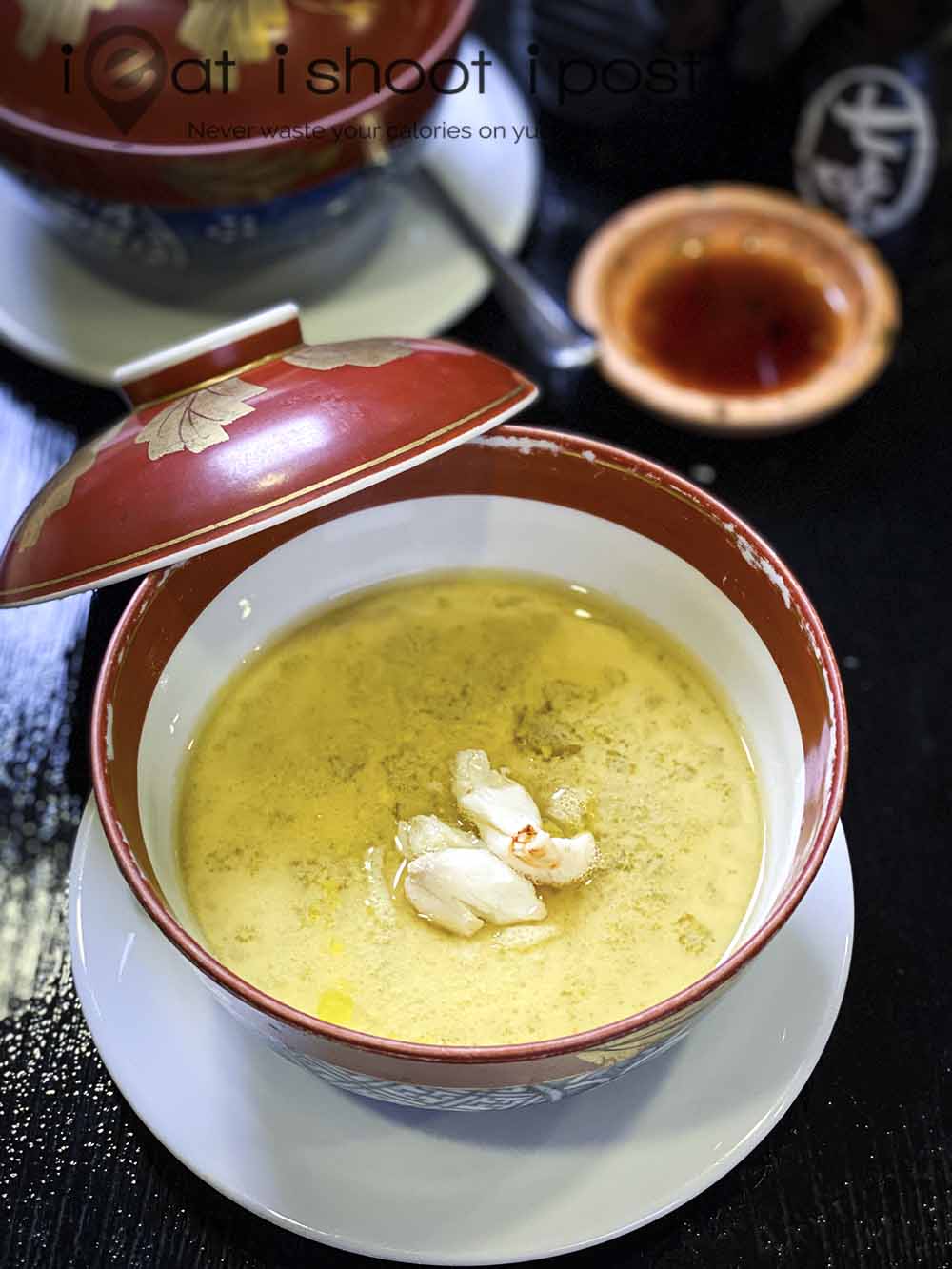 8. Foie Gras Chawanmushi
This is one of Chef Thomas's signature dishes.  It's made of 40% foie gras and eggs.  Very rich and tasty but can be a little too much of a good thing as we already had the onsen egg and A5 Wagyu.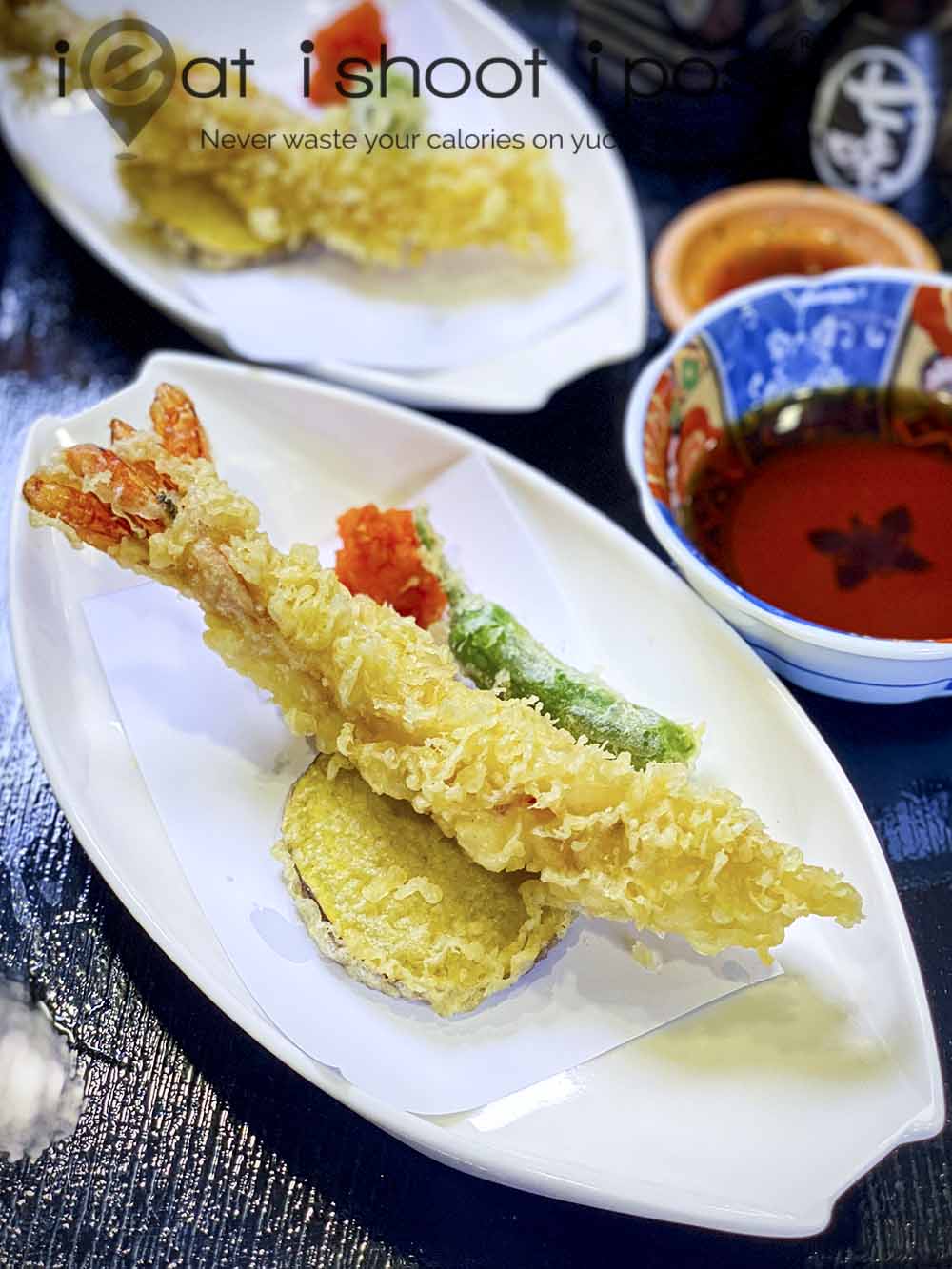 9.  Kuruma Ebi Tempura
Chef is using 8/10 kuruma ebi which are very large and meaty prawns that can weigh 100g-120g each. You seldom get to see such quality prawns used for tempura unless you go to a specialized tempura restaurant.  The slice of sweet potato is also directly imported from Japan.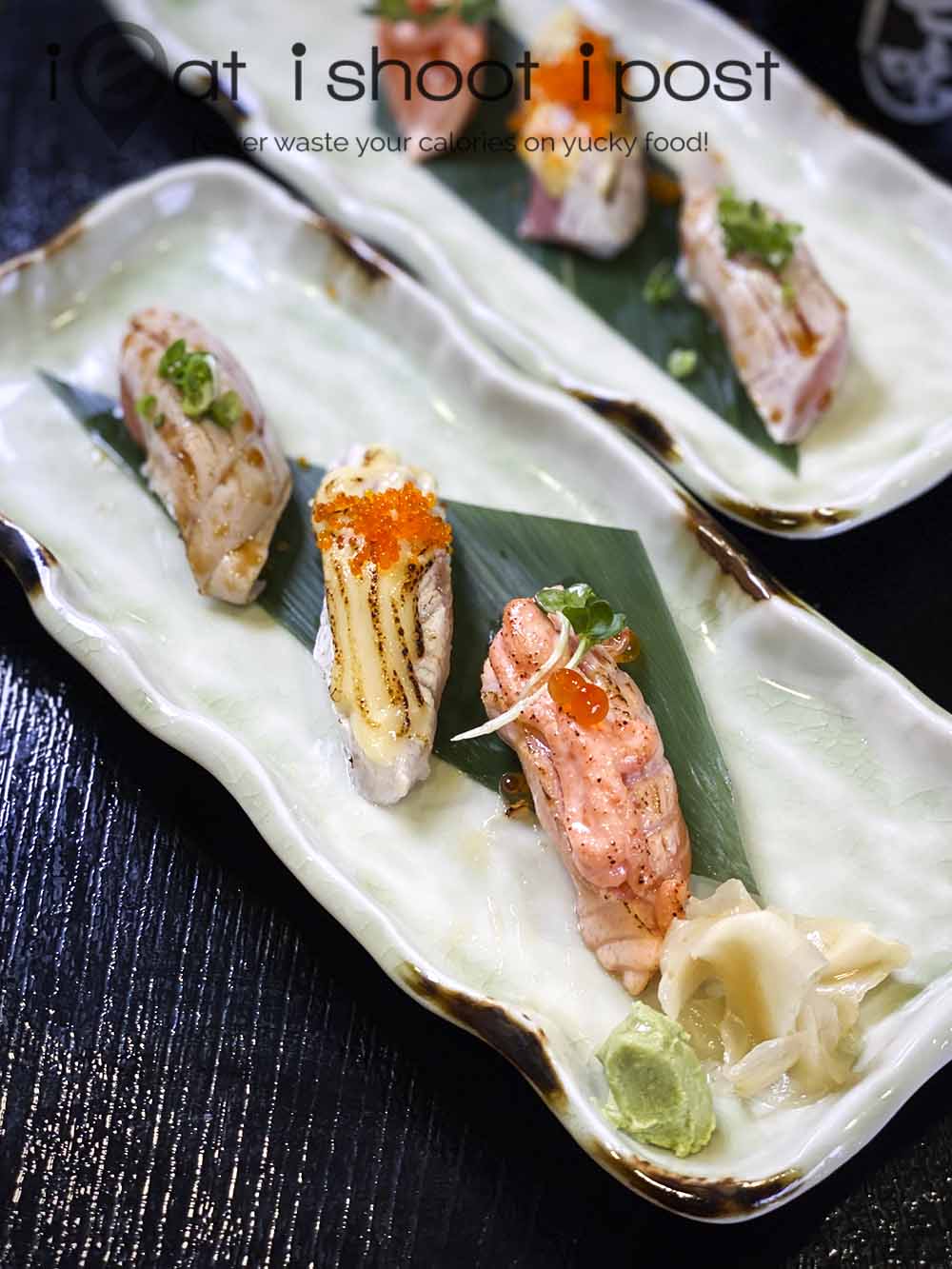 10.  Aburi Sushi
By this stage, one should be quite full, but if not, these three pieces of sushi should fill you up. The selection of fish is seasonal.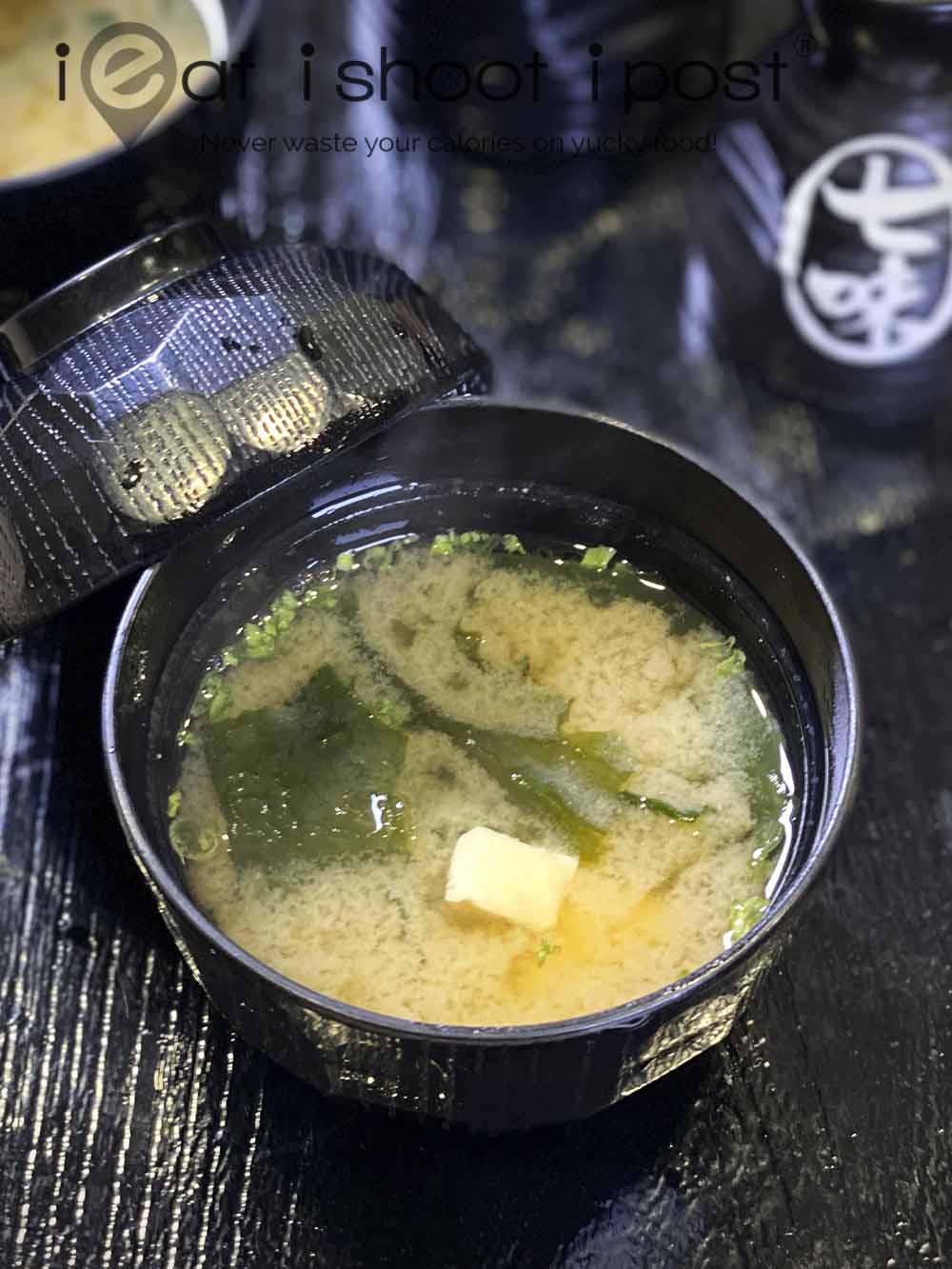 11.  Miso Soup
Standard miso soup to end the meal.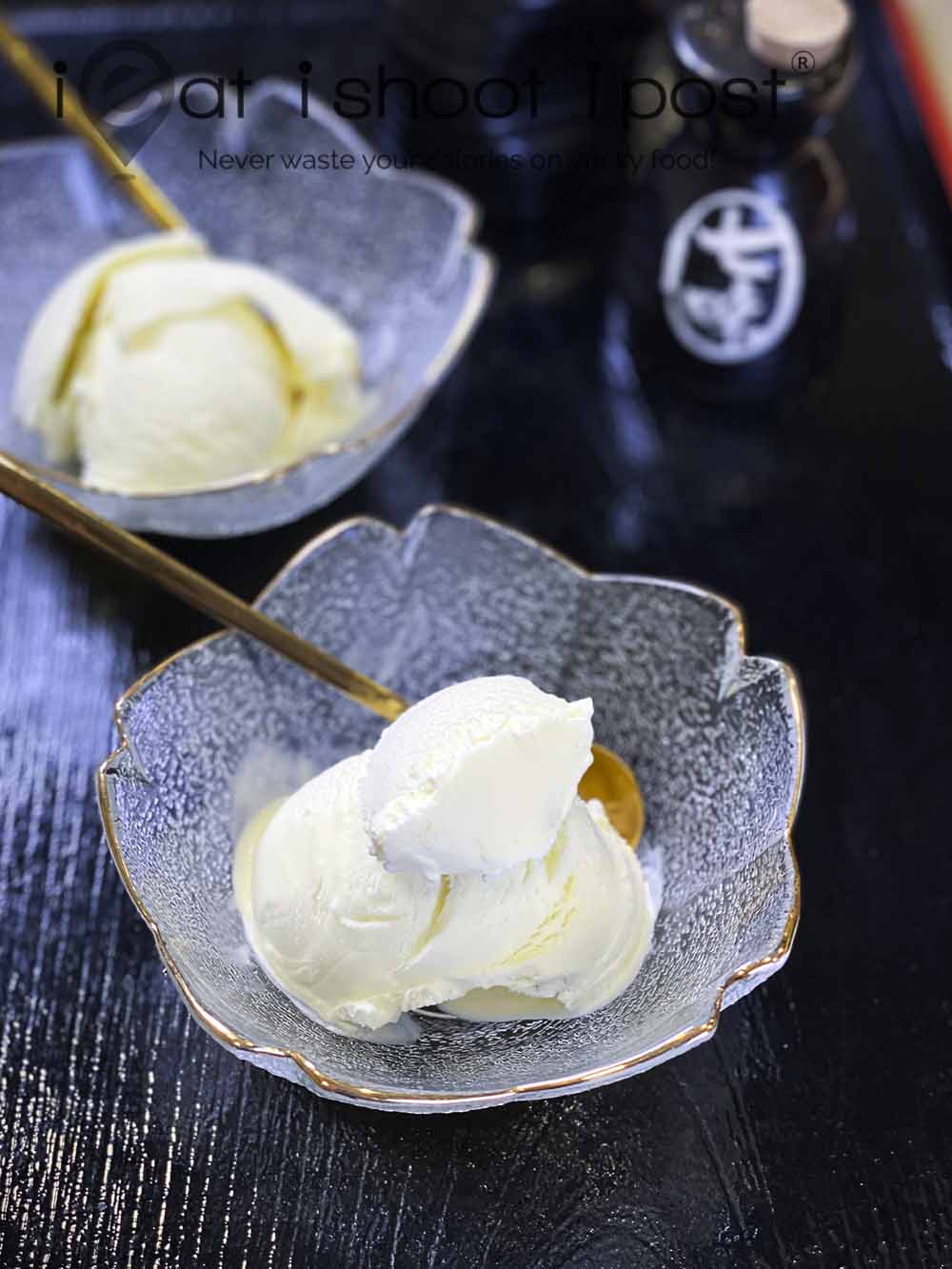 12 Ice Cream of the Day
You should be getting green tea ice cream to end the meal, not the vanilla one shown here.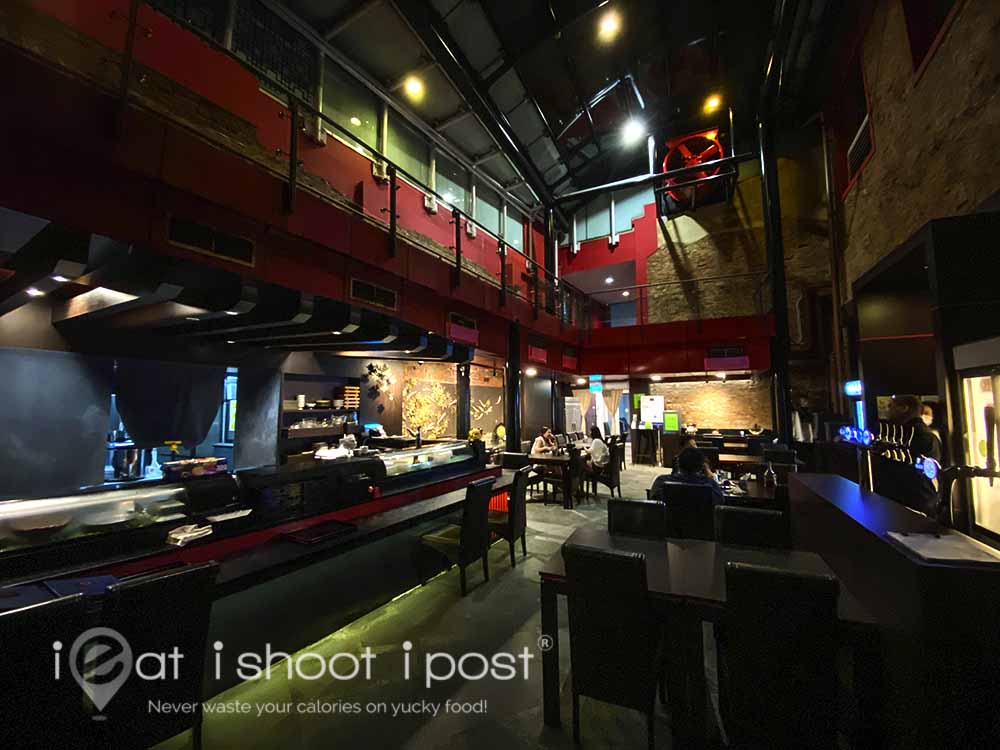 Conclusion
Glad to see Chef Thomas back at Jin Fine Dining.  Hope you enjoy this introductory Omakase set!
Just mention "ieatishootipost" when you call to reserve your set.
Disclosure
We were hosted by Chef Thomas.