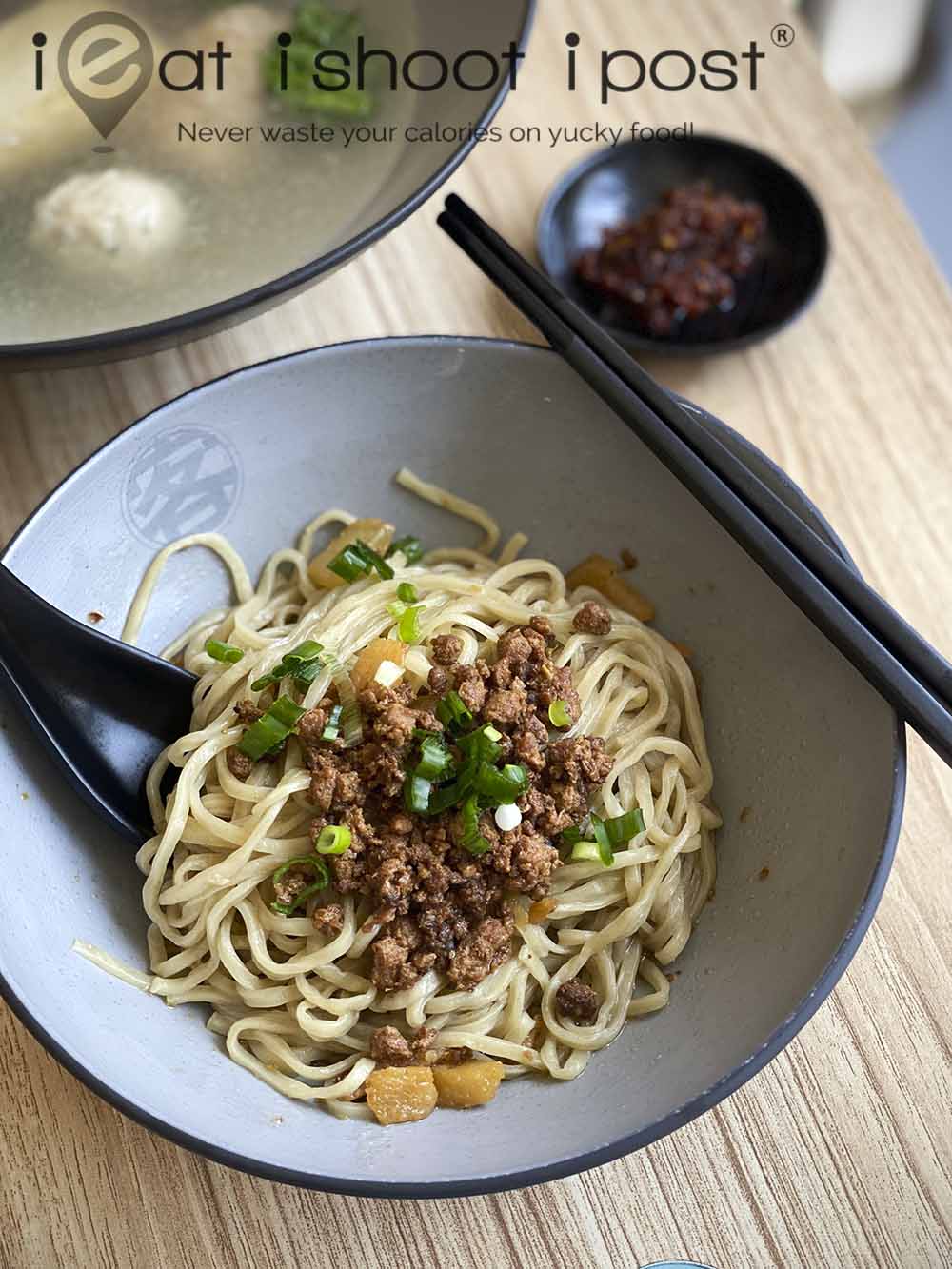 Remember Antoinette?  I've always remembered them for their lovely French pastries but I could never get a seat there when it was still at Mandarin Gallery.  So, it came as quite a surprise when Chef/Owner, Pang Kok Keong suddenly closed the cafe and became a Hakka noodle hawker!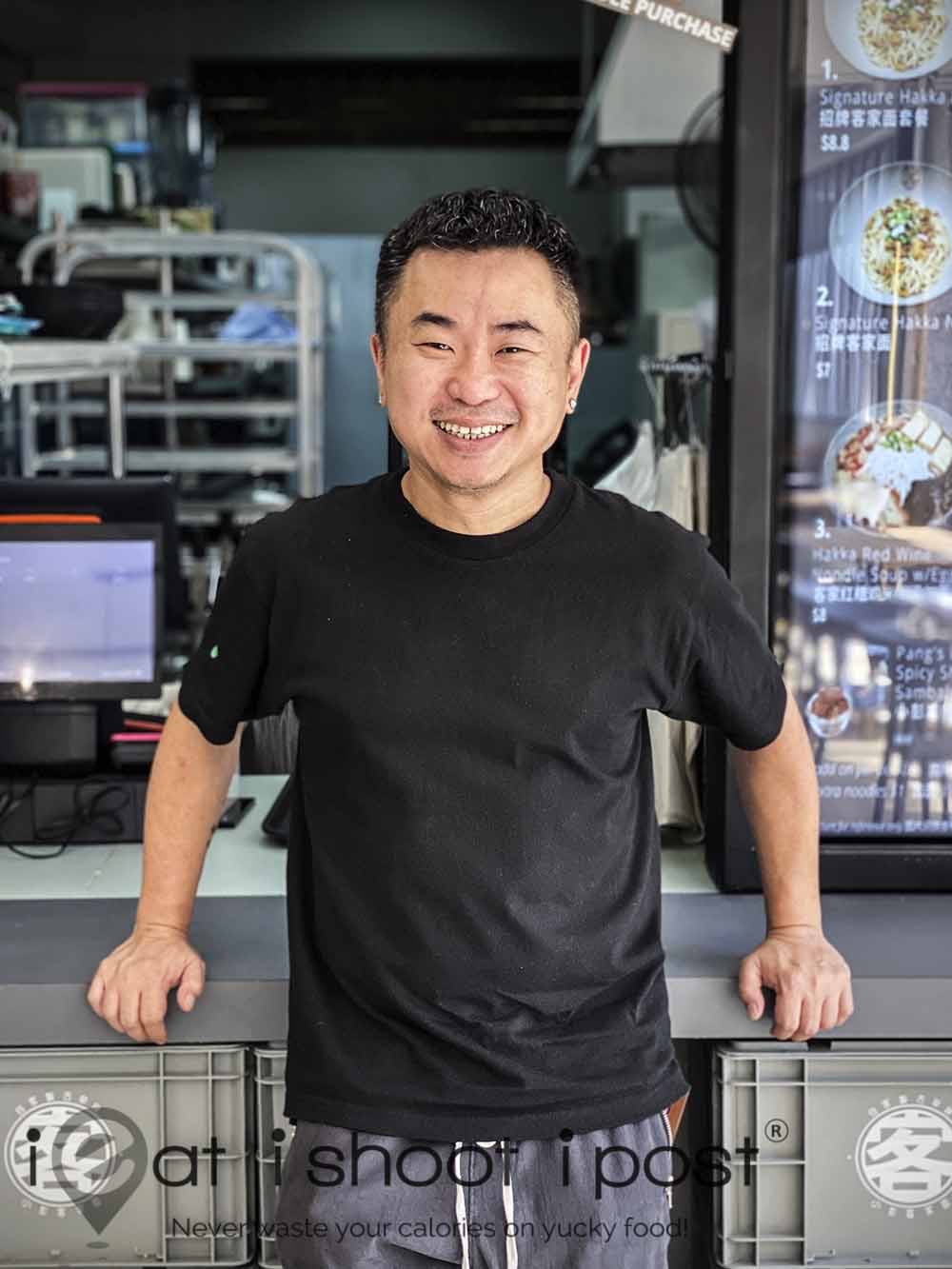 Actually, it wasn't that great a surprise.  I have known Chef Pang for several years now and have observed his interest in his Hakka heritage growing stronger over the years.  Prior to the closure of Antoinette, he had already morphed his classic French dishes into something of a Hakka/French fusion concept with dishes like yam abacus done French style.
Last year, he finally closed Antoinette.  He cited the reason being the high rental costs, but I think it was somewhat of a mid-career switch for him.  Having been a successful patissier, he wanted to focus the 2nd half of his life's work on preserving his Hakka roots.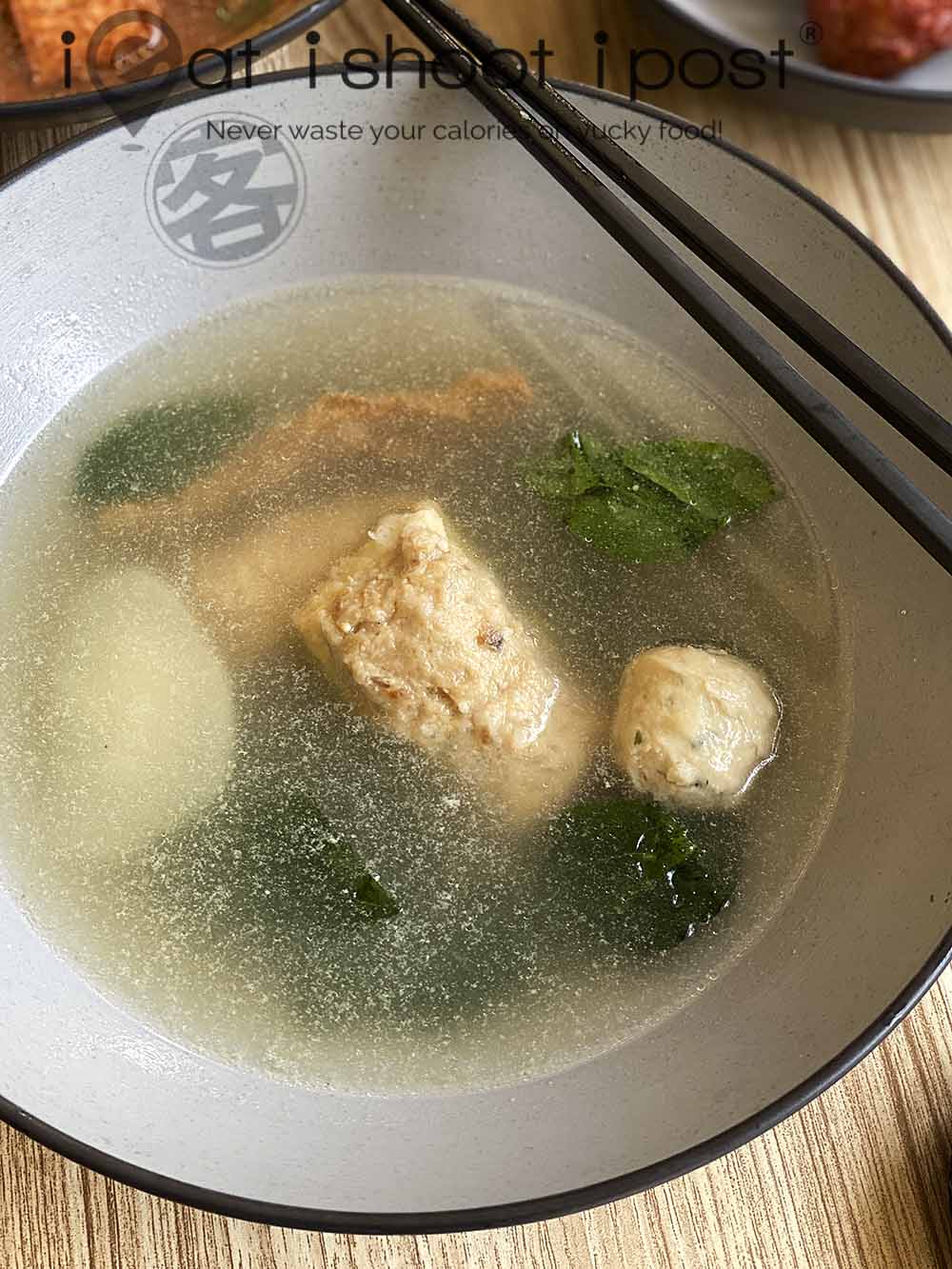 His first stall was at the now-defunct Xin Tekka food court last year.  He created quite a stir then with his Hakka noodles and yong tau foo.  The food was good but my only complaint was that it was served in paper bowls which really didn't do justice to the quality of the food.  Thankfully, Chef Pang has re-opened at Sprout Hub and this time the noodles are served in lovely purpose-made bowls which really adds to the meal experience.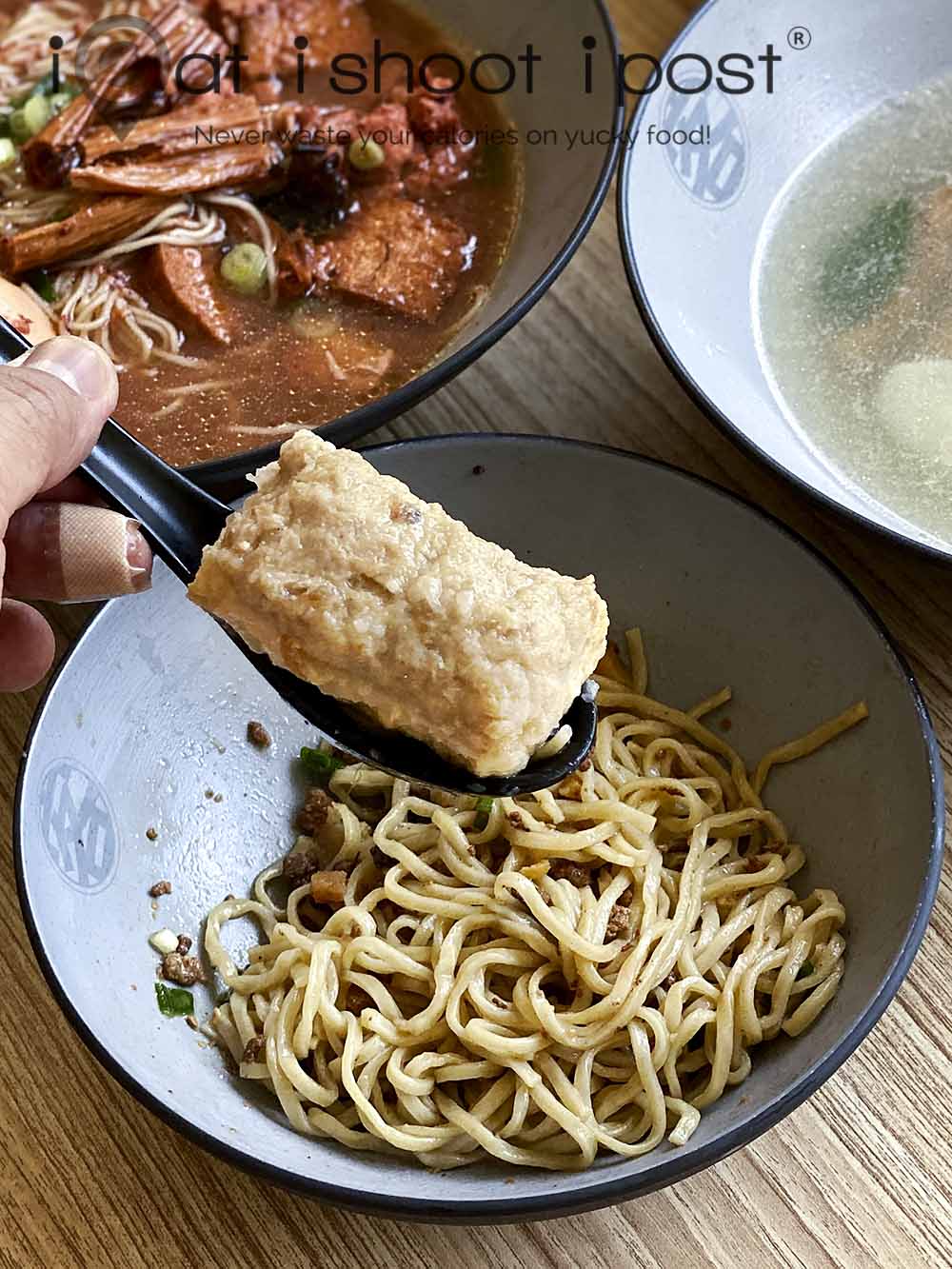 The basic Hakka noodles and yong tau foo set is priced at $7 which would surely invite the usual complaints from some people that it is over-priced.  However, I don't think you can find another yong tau foo of the same quality at $4 anywhere else in Singapore.
The noodles here are excellent.  They are toothy and are able to pick up the flavor of the meat sauce really well.   Chef Pang had them specially made by a factory after having gone through many iterations before the recipe was finalized.
The mincemeat filling for the tofu is also excellent as Chef still uses the more expensive Mui Heong (salted mackerel)  to flavour the pork and fish mince.  My only complaint is that there is only one piece of it in the set.  The rest of the yong tau foo items are also very good and you can taste the quality in every item in the bowl.  4.5/5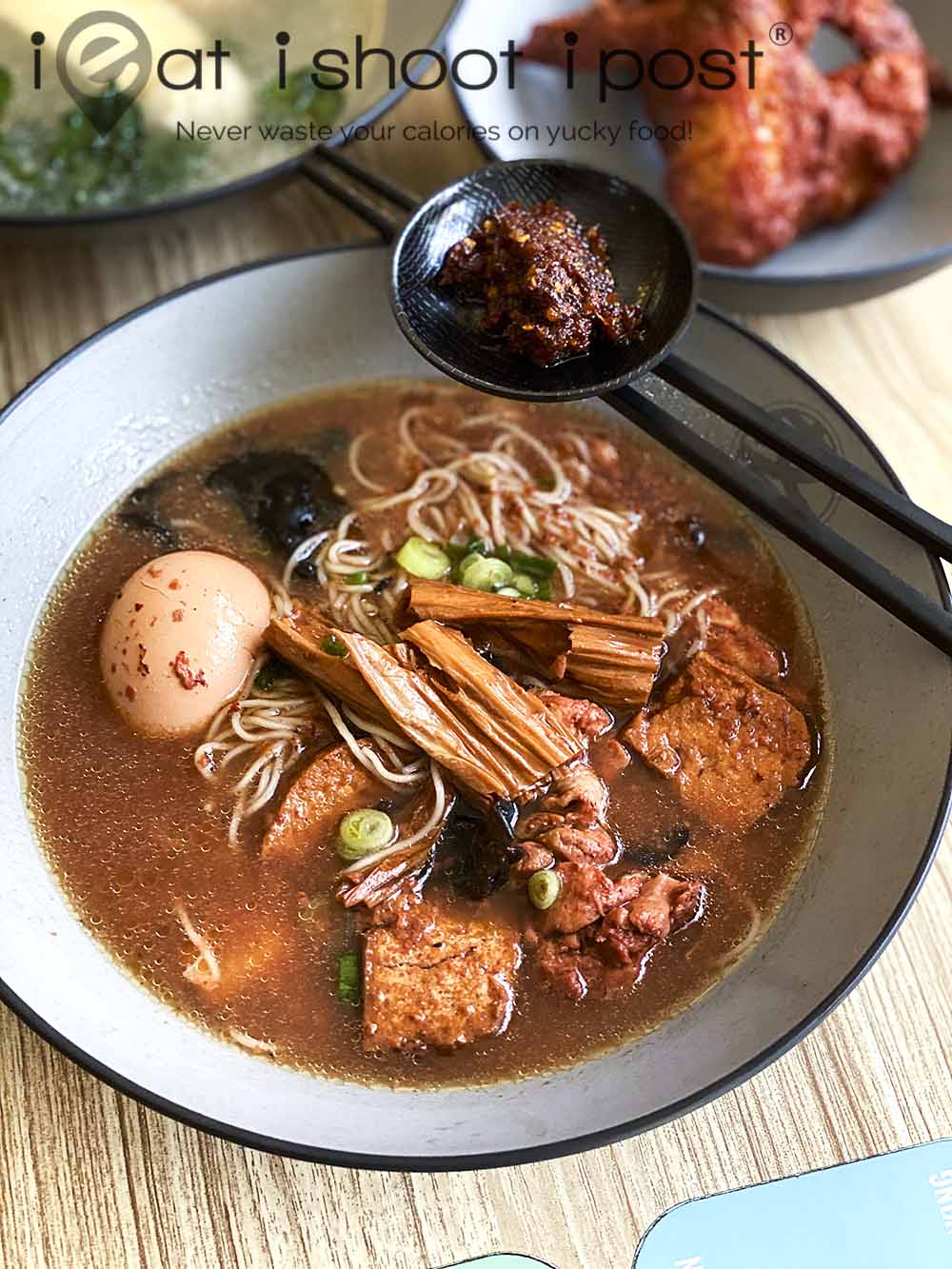 Aside from Yong Tau Foo, they also serve other Hakka dishes like the Red Wine Chicken noodle soup which is something not commonly found elsewhere.  I have never really developed a taste for red wine chicken, so this is not something I would order again, although I am sure there are many Hakkas out there who would appreciate the dish. 4/5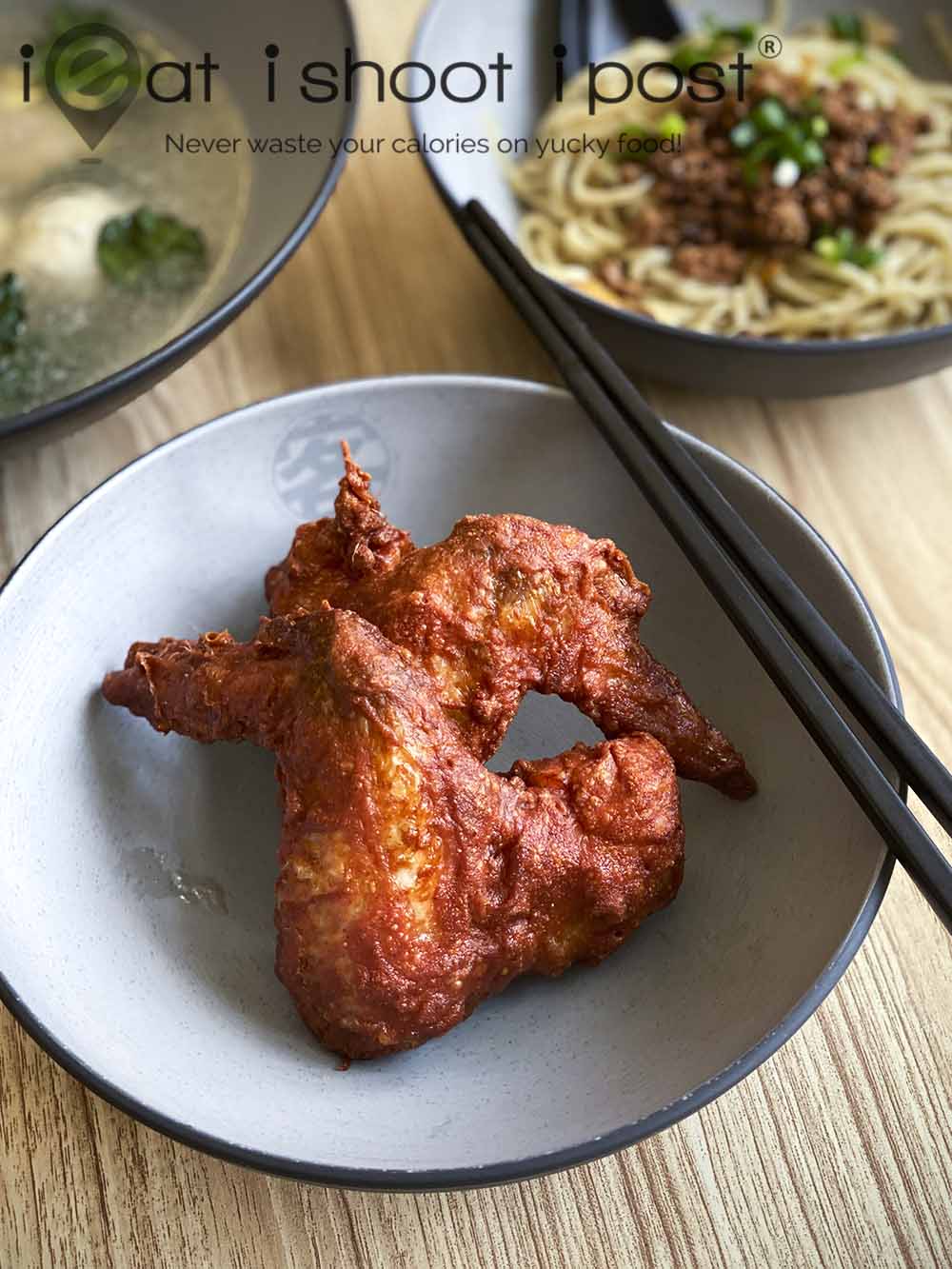 Their fried chicken wings are a good side dish to accompany the noodles.  They are fashioned after the Hakka Zhar Yoke and marinated with fermented red bean curd.  Crunchy on the outside, yummy and juicy on the inside.  I am missing the garlic in the seasoning which was intentionally left to prevent it from being burnt. Still, crispy chicken wings are great to have with the noodles!    4.25/5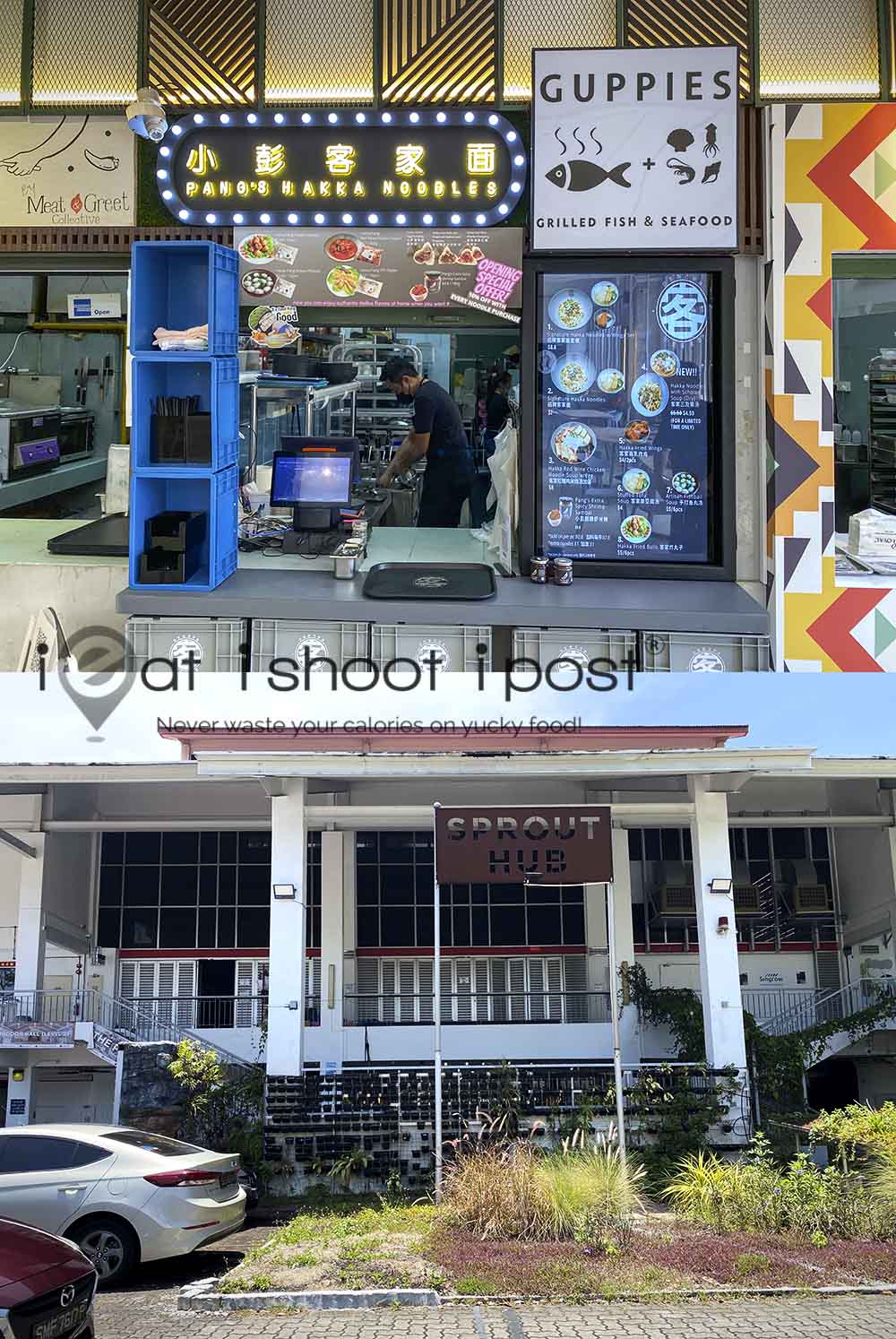 Conclusion
An excellent bowl of yong tau foo noodles.  The quality is more like something you would find at a restaurant rather than a hawker centre and so the higher pricing is quite justifiable.  You'd be hard-pressed to find a better minced meat Hakka noodle elsewhere at the same price.
Branch
Bgain Foodcourt, ARC 380
380 Jalan Besar
9.30am to 6.30pm