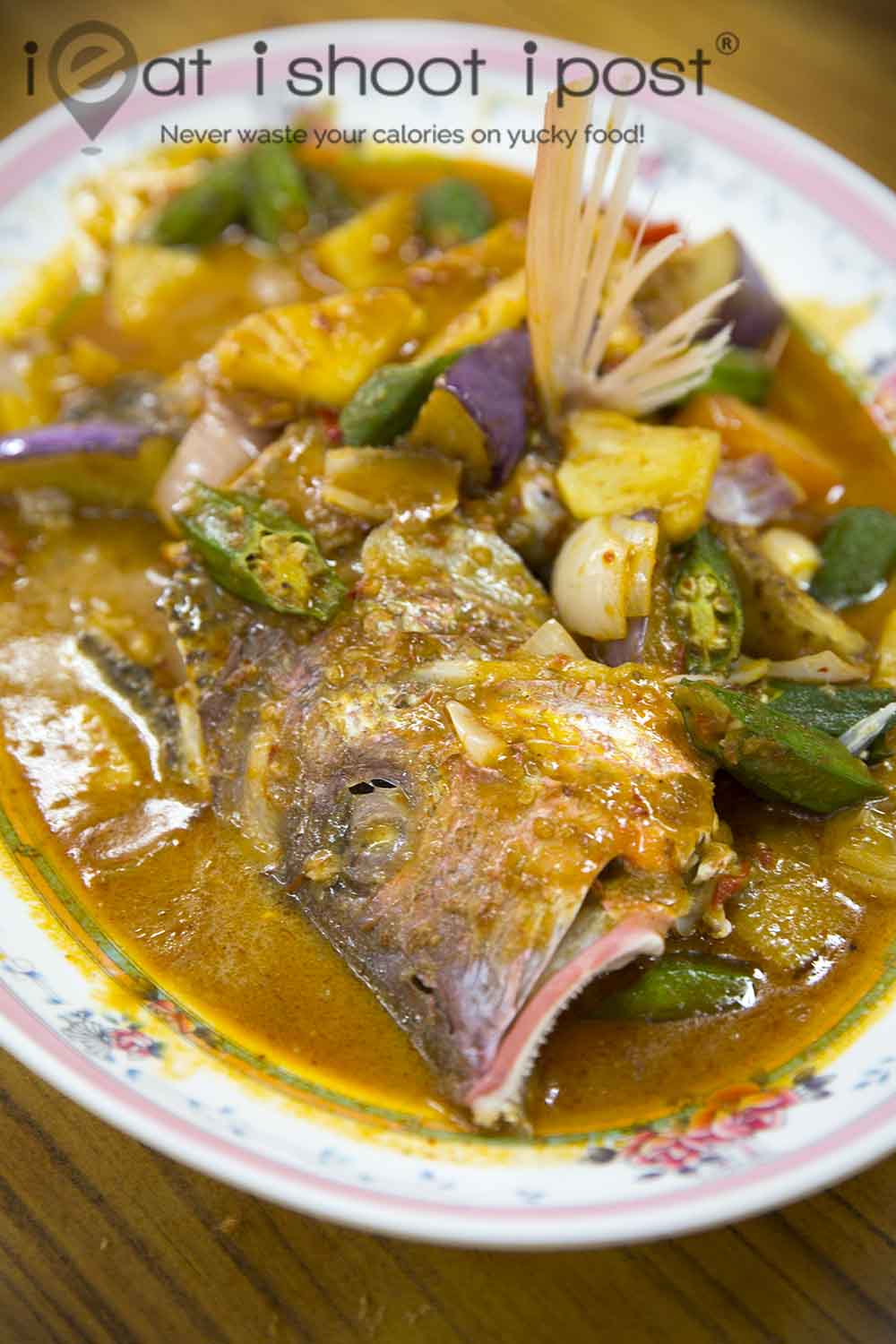 I recently discovered a young wok master in Toa Payoh!  His name is Jeremy, he's Singaporean and he is 38 this year!  As you know, Singaporean born zi char chefs are rarer than the Northern hairy nose wombat, so to be able to find one who can infuse serious wok hei into a plate of hor fun is quite a find!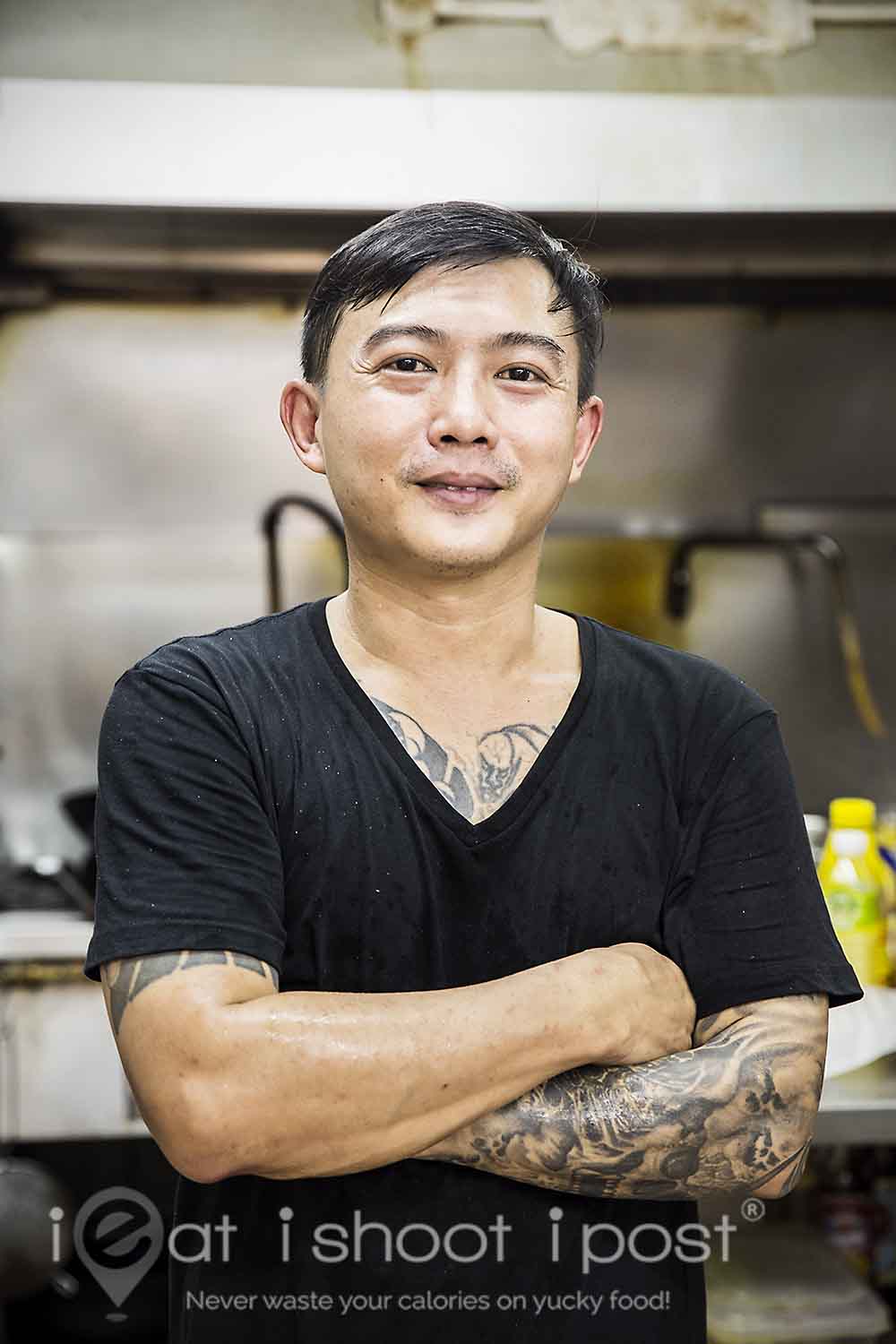 We recently had our makan session at Jeremy's zi char stall in Toa Payoh and were very impressed with all the signature dishes that he presented.  But it was only after the makan session when I visited his kitchen that I realized that this guy really knows how to catch the breath of the wok!
Jeremy grew up helping his father in the zi char kitchen and over the last twenty years had been honing his skills by working in various places before he finally took over from his dad last year.  When he took over, he introduced 6 of his own dishes which we tried during our makan session.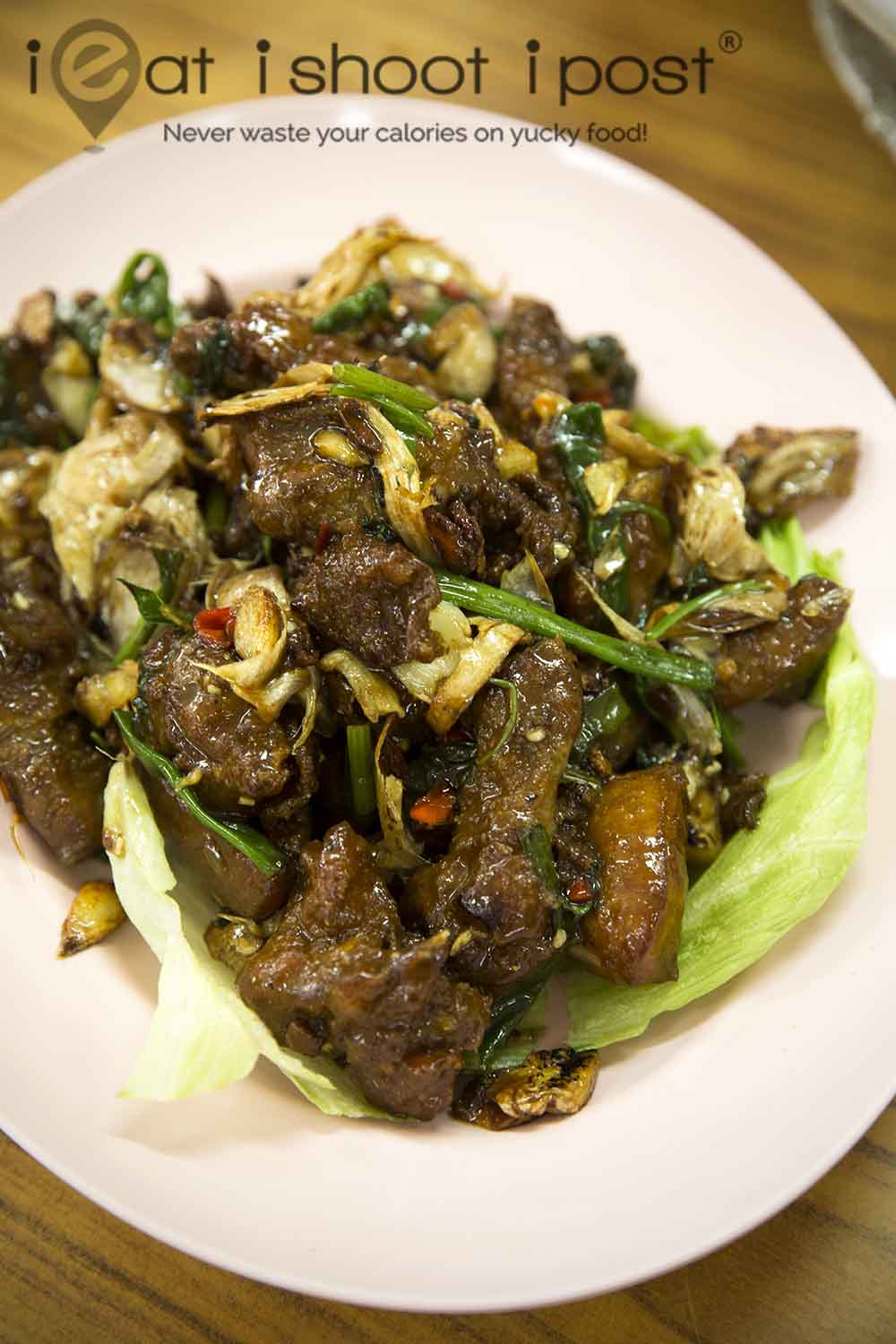 The dish which I enjoyed most was his garlic chicken.  A lot of other zi char do have a garlic chicken dish in which pieces of marinated chicken is fried with a wok load of smashed garlic.  Jeremy's version takes it to the next level as the chicken pieces are covered with a sweet and aromatic plum sauce!  4.5/5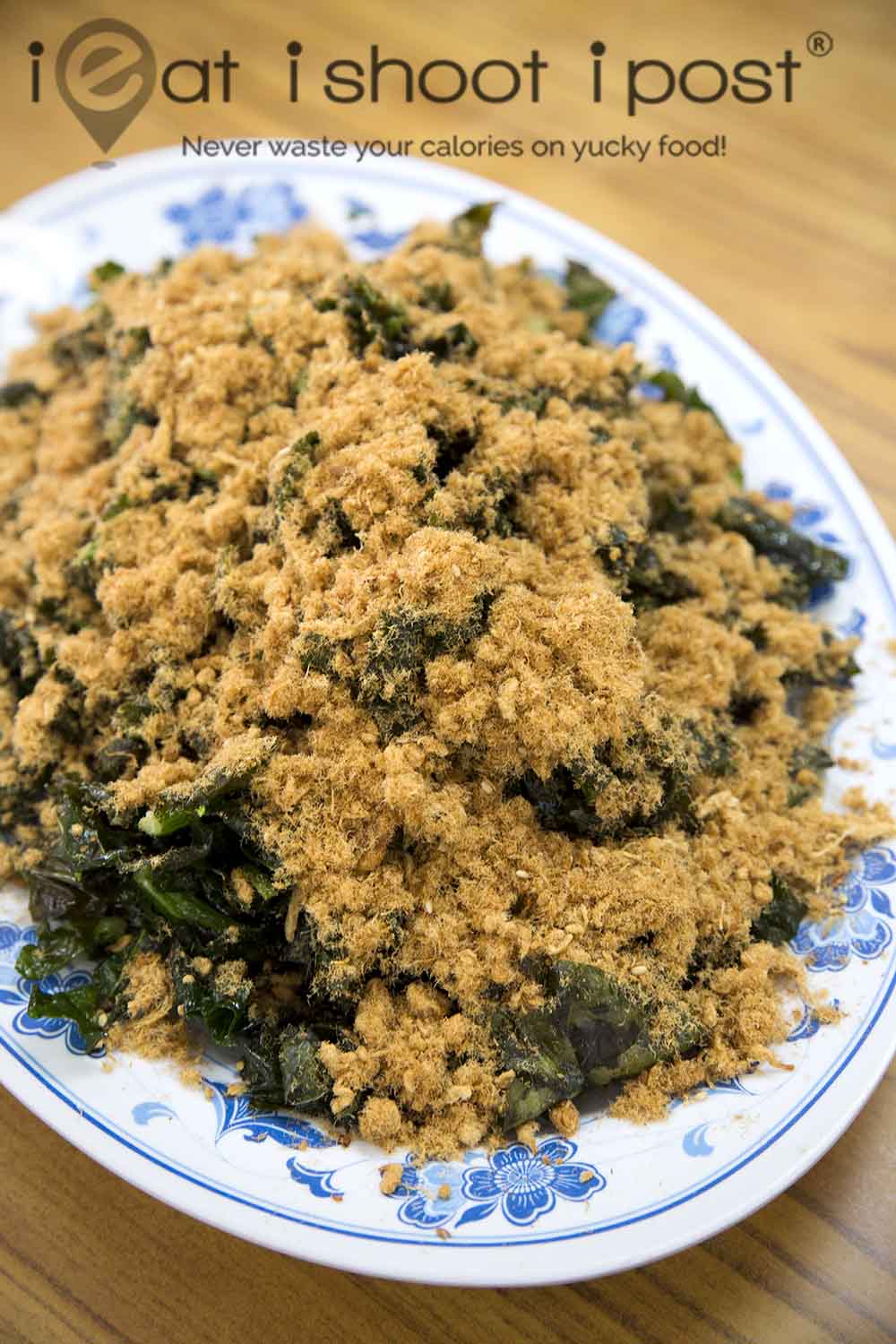 The kakis were also impressed with his plate of crispy kailan with pork floss.  This is the kind of dish that even the staunch meatarians would eat!   The leaves of the kailan are fried till crisp and piled on top of the stems before the whole plate is covered with an avalance of pork floss!  The kailan was slightly bitter but overall, it's a dish worth ordering, especially if you are looking for a perfunctory vegetable dish. 4.25/5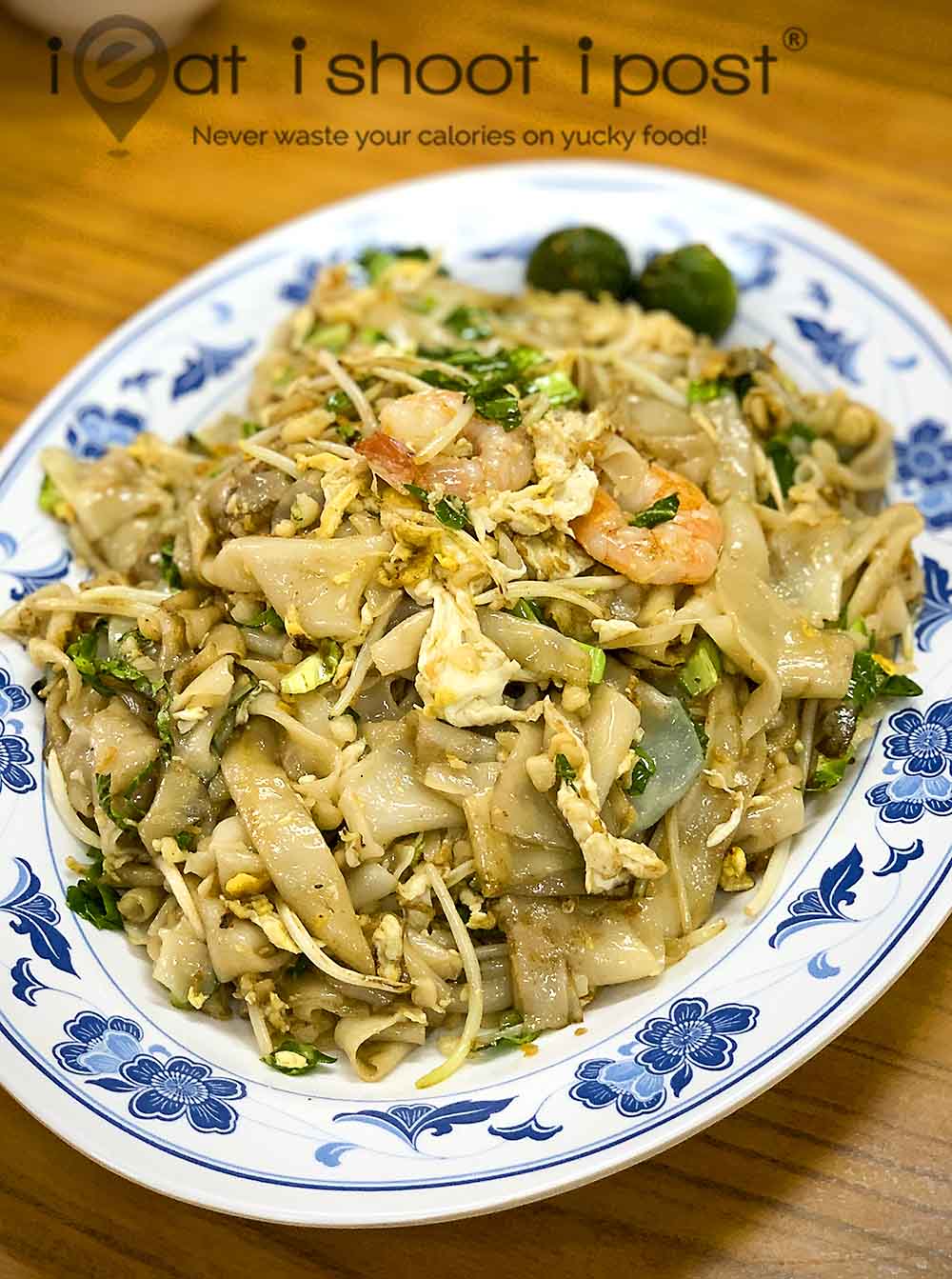 The chye poh kway teow is very good and has that pre-requisite wok hei, though it could have been even more smoky.  This is his own interpretation of the Teochew classic which is usually fried till it is crisp on the outside like the one at Chin Lee.  4.25/5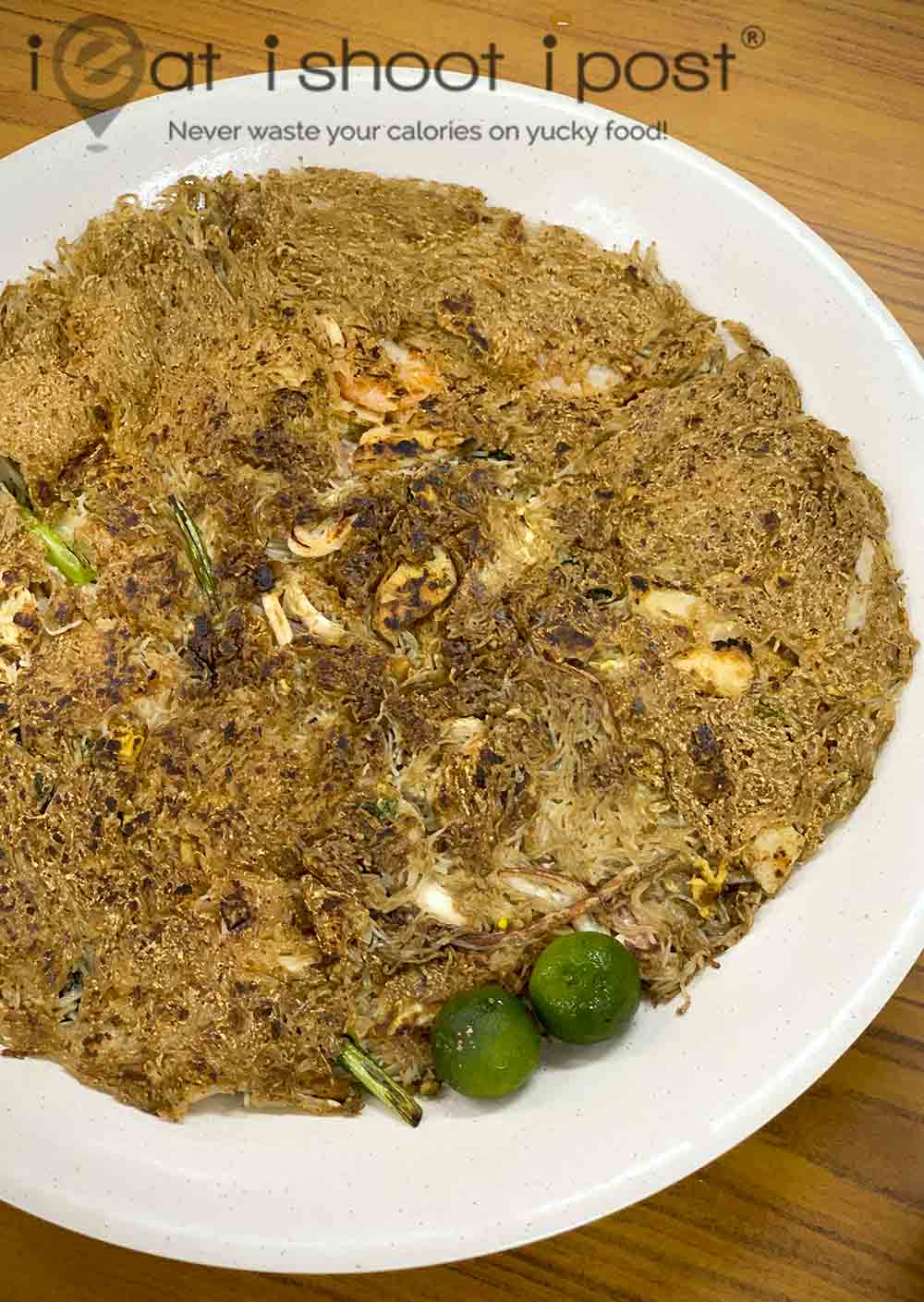 Jeremy takes a lot of pride in preparing his chao tar bee hoon.  He insists that every plate be fried ala minute so that the pork lard is crispy inside while the bee hoon is still moist but crisp on the outside.  It's very good and well worth ordering, but I still think the JB Ah Meng version still has a slight edge over it.  4.25/5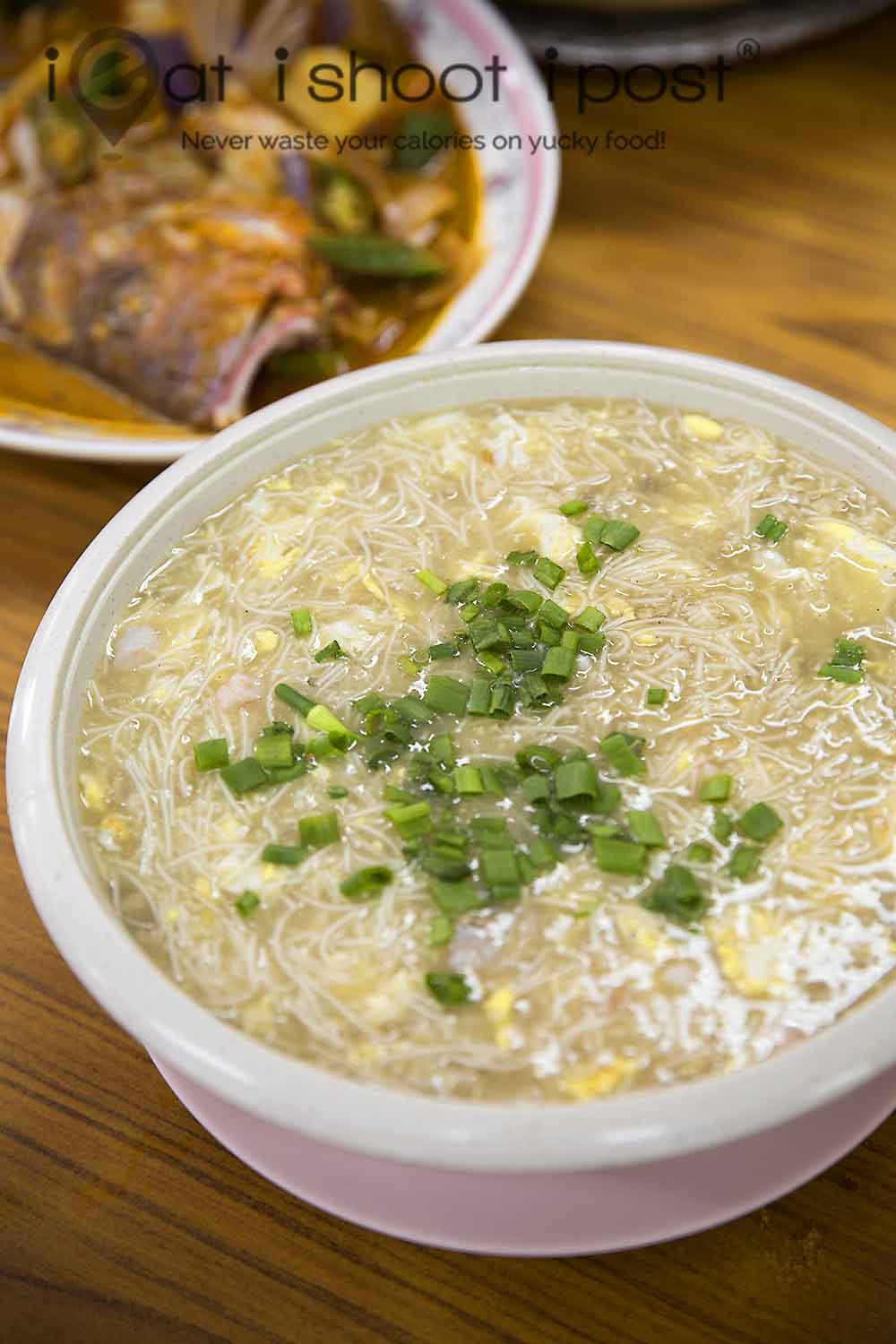 If you are looking for comfort food that would warm the belly, you should order the mee sua gor. The eggy seasfoody soup together with the soft and somewhat sticky mee sua is something that grandma would love!  4.25/5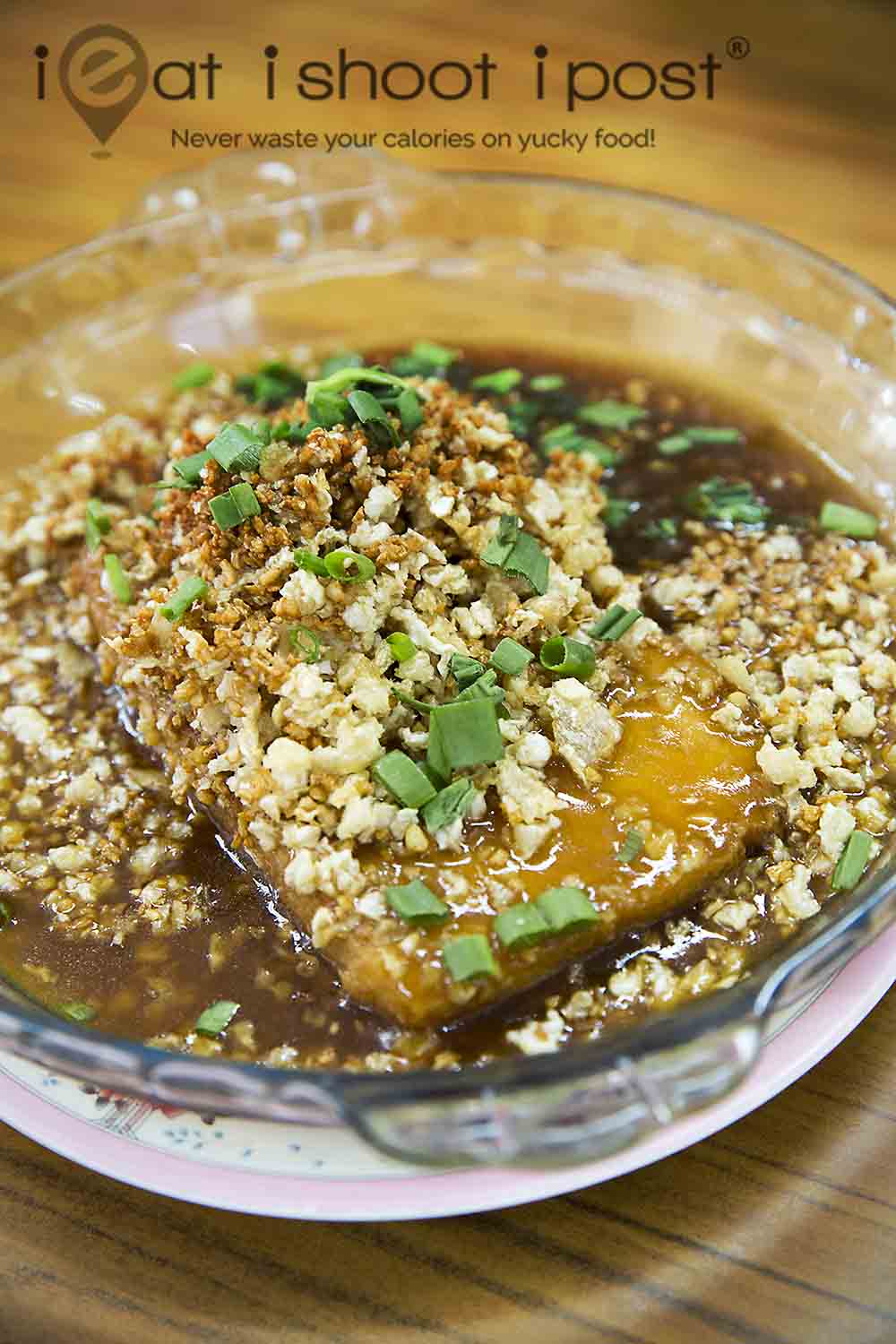 Jeremy's chye poh tofu is well executed.  The home made tofu is silky smooth and the chye poh expertly fried so that it is light and crisp.  It is very good.  It isn't better than some of the others I have tasted, but very good.  4.25/5
The fish head curry here is also very good.  They use farmed ang koi  which is very fresh and the gravy is thick and rich, a little on the sweet side and quite mild. 4.25/5  The Assam fish head on the other hand didn't quite do it for me. It was ok but just didn't have enough tang and punch. 4/5
Conclusion
So good to have found a young Singaporean born zi char chef competently wielding the wok in Toa Payoh!  As with any zi char, if you want the best experience, go during the off peak period when the chef is not rushed to get the dishes out.  That would be before 11.30am for lunch and before 5.30pm for dinner.