This restaurant has closed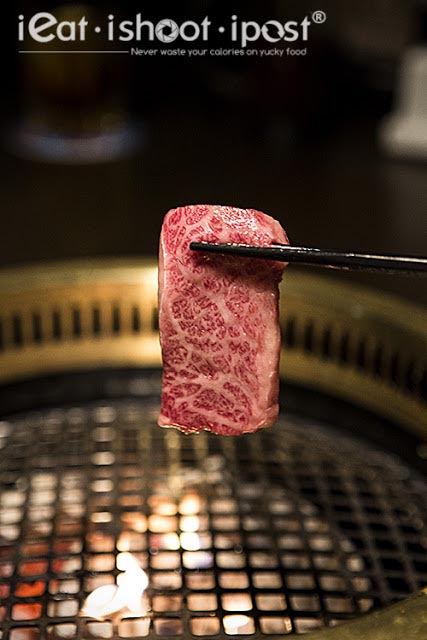 The last time I ate at Gyu Kaku was about 7 years ago. That was before I even started blogging. They had just opened in Singapore and at that time Yakiniku restaurants were still quite a novelty. I remember going away thinking that the food was great but they were a bit pricey, which is why I have never been back since.
Nowadays, Yakiniku restaurants really popular. Not only do you have the Japanese Yakiniku, but you also have numerous Korean BBQ places to choose from. It's the kind of meal that I really enjoy with the family because the kids love it and it's a very communal kind of dining. But of course, with the kids, you want to look for a place that is affordable and yet serves good quality meats. Finding that right balance between value and quality is always the challenge.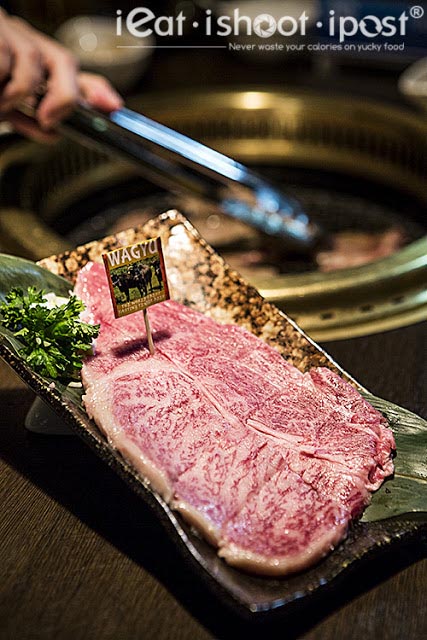 When I was invited to review Gyu Kaku Anchorpoint, I was hesitant at first until I learnt from Rockett Girl that she had been enjoying the lunch sets ($32) there with her colleagues. Then I found out about their "All-you-can-eat" ala carte sets which come with a 100g serving of Wagyu Beef for $59.90 ($29.90 kids below 12) which I thought was quite good for a Yakiniku restaurant. Another reason that brought me there was that I had always been curious about that bungalow just opposite Ikea along Alexandra road. It seems so out of place beside Anchorpoint shopping centre and I wanted to find out why it was preserved.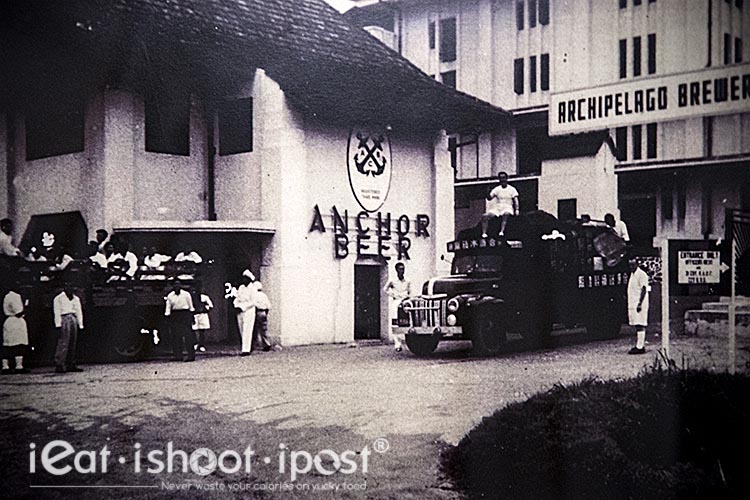 Well, it turns out that the Bungalow used to be the Brewer's House of Archipelago Breweries Company (ABC) which used to occupy the area where Anchorpoint is right up to where ABC Brickworks Food Centre. I am sure that the naming of Anchorpoint must also have something to do with the fact that the brewery used to make Anchor Beer which was first brewed there in 1933.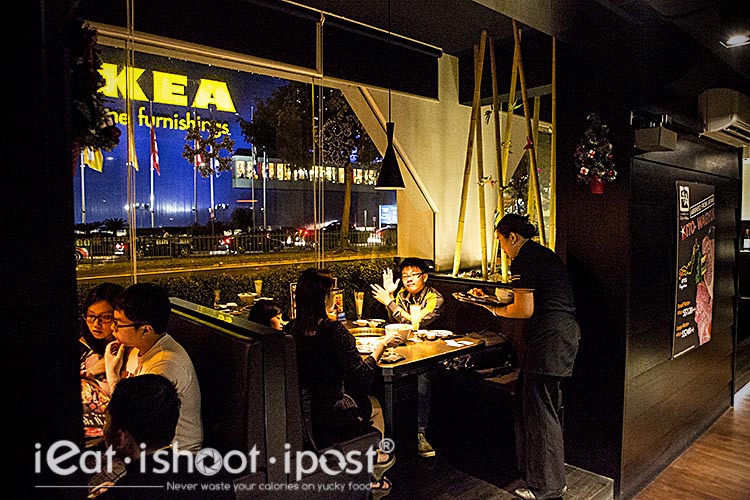 There are several things I really like about this particular Gyu Kaku. Firstly it is the only one that is run by a franchisee which happens to be an Indonesian family who are passionate about food. This translates to more flexibility when it comes to pricing and a more personal, family friendly atmosphere. That is why they are the only Gyu Kaku offering the "All-you-can-eat" sets. The restaurant is nice and cosy and the booth seats by the window were particularly inviting. There is also space upstairs to host functions for 60 pax and many companies have booked the whole upper floor for their "All-you-can-eat" ala carte buffets.
The food is reasonably good. Being a Japanese brand, the sauces and quality of the food are controlled by HQ. They do serve Japanese "Ito" Wagyu from Kagoshima. Their A3 grade is on the menu while the A5 grade is available on request. Having tasted a range of Japanese Wagyu now, I felt that the Ito Wagyu (A5) was not as tasty as some of the others, especially when compared to Matsuzaka, Hida or Ozaki. Being A5 grade, the marbling to meat ratio is similar to the other brands, so the texture and mouth feel is pretty much the same, but the fats just don't have the same level of sweetness and umami.
Having said that, I think that the Australian Wagyu is the way to go for this particular restaurant. That's where I think the quality to value ratio is maximized. The "All you can eat" set is very good if you have really hungry people who can eat a lot. But for a family like mine with two kids, we went for the Fuku set which was priced at $179++ for 2 and ordered one or two extra plates of meat. The set for two can easily feed three people and you get some smoked bacon, marinated cod fish, mushrooms, salmon rice and other stuff which adds variety to the meal. I must add that the homemade Kimchi is particularly good. It's one of the tastiest that I have come across so far. 4.25/5

Conclusion
Gyu Kaku is a great place for a family Yakiniku and the old ABC Brewer's house is an excellent place for such a restaurant. The lunch sets and "all you can eat" buffet sets which are only available at the Anchorpoint branch should appeal to many big eaters and for corporate functions. Not quite the place if you are looking for top notch Japanese Wagyu. For that kind of meal, you will need to look elsewhere and be prepared to pay a lot more.
Our meal was hosted by Gyu Kaku Anchorpoint