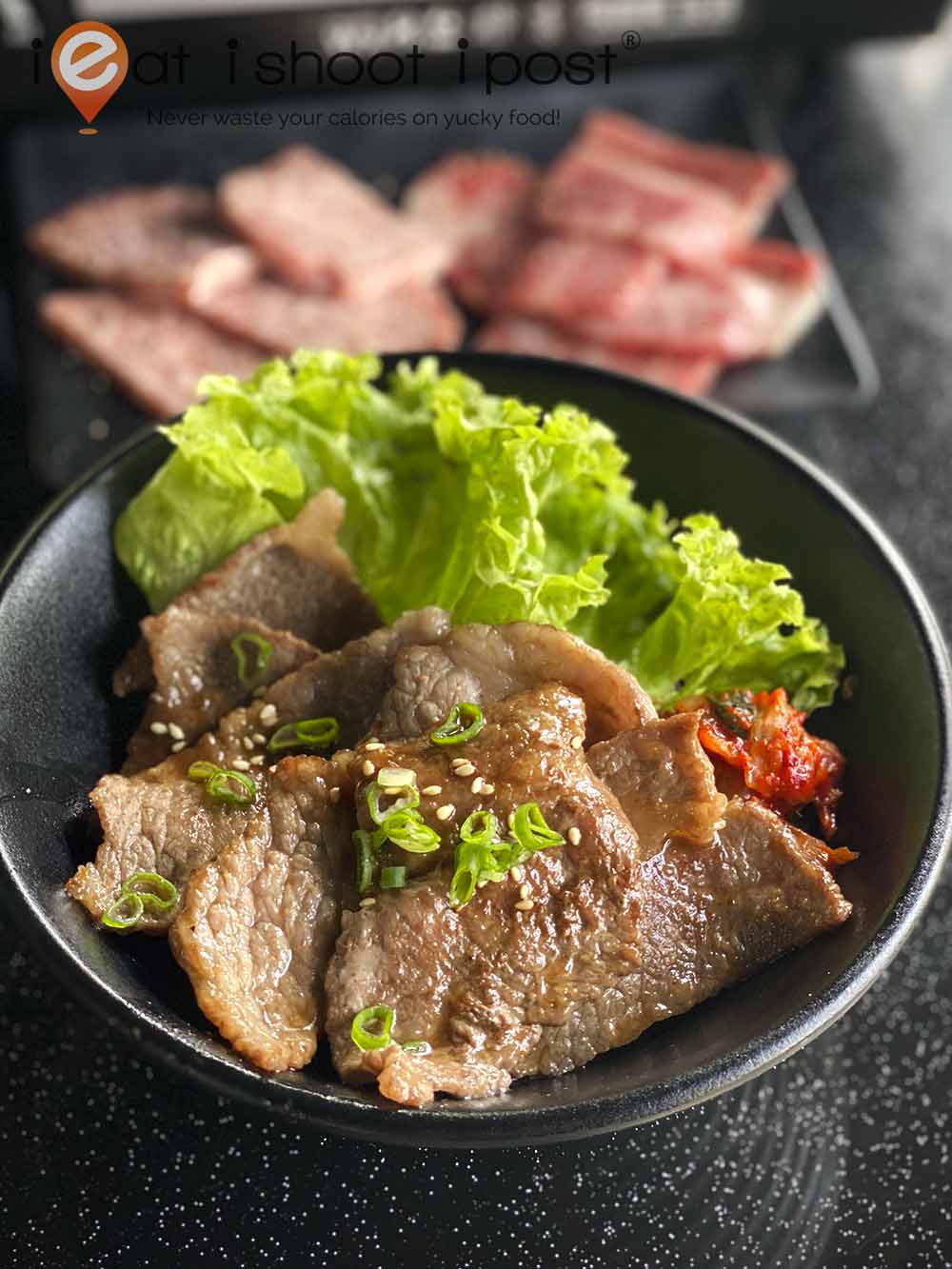 Yakiniku is all the rage now with places like Yakiniku Go Plus, making the Japanese BBQ experience more accessible to the masses.   With its growing popularity, it was only a matter of time before Yakinku stalls started appearing in coffee shops to provide the Yakiniku experience at entry-level prices.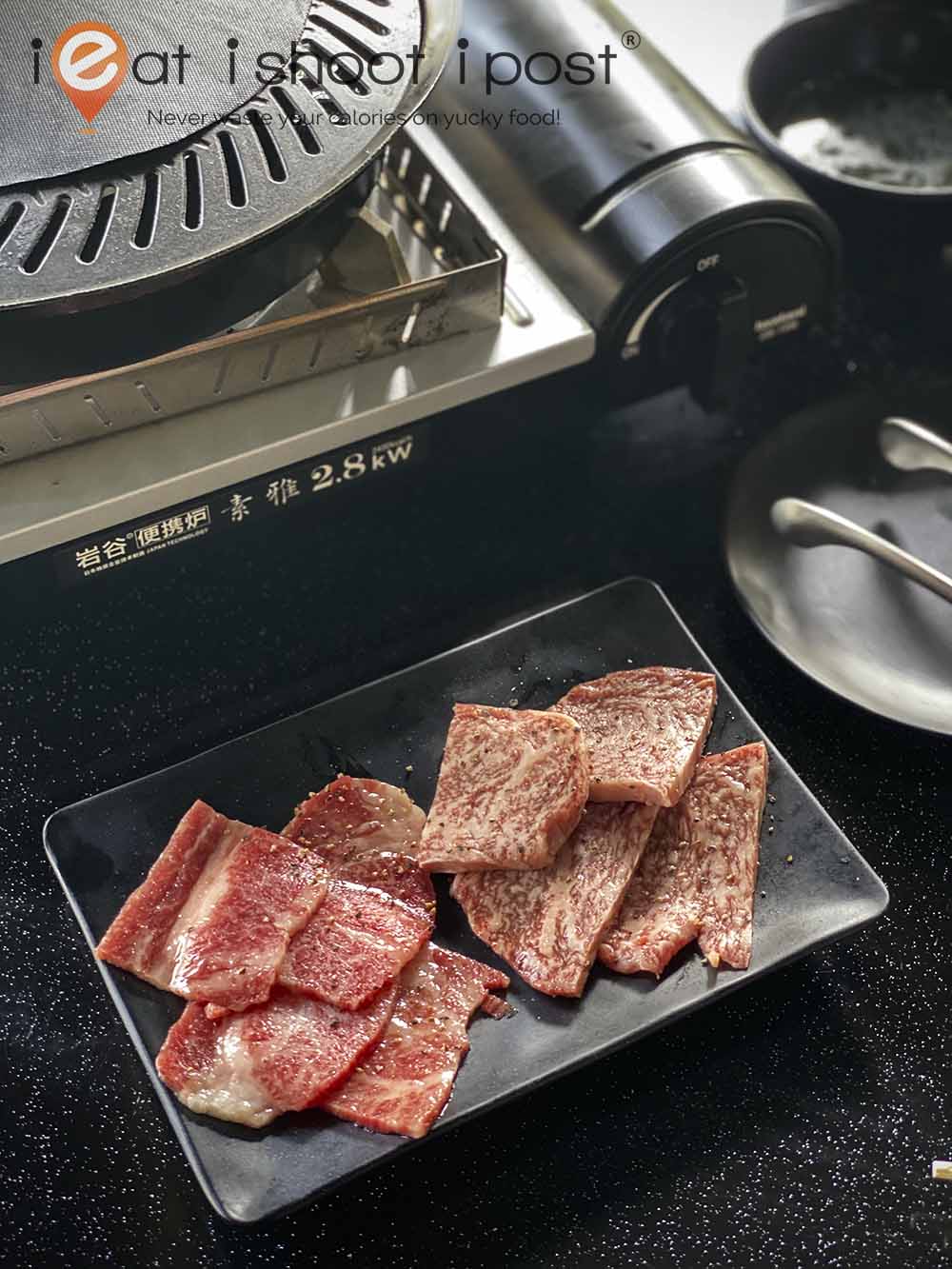 Wano Niku is certainly not the first Yakiniku in a coffeeshop, but it is the first that is serving only A4 Japanese Wagyu and Kumamoto pork! For those of us who love Japanese Wagyu, this is really good news, as it is the cheapest way to enjoy Japanese Wagyu apart from actually doing it yourself at home.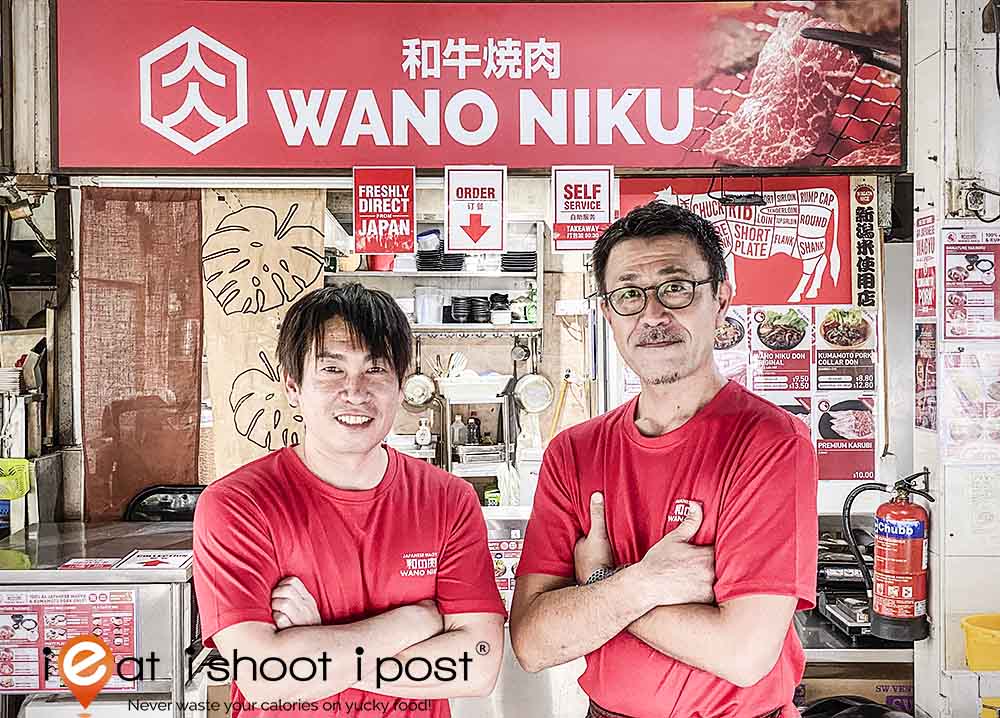 The owner, Tetsu-san, is a friend of mine who has close ties with suppliers in the Japanese food industry.  His vision is to promote quality Japanese Wagyu to the masses.  As such, he is working closely with a Japanese butcher to make the meats available at Wano Niku. The Wagyu is primarily from Kagoshima and Kumamoto in the Kyushu area.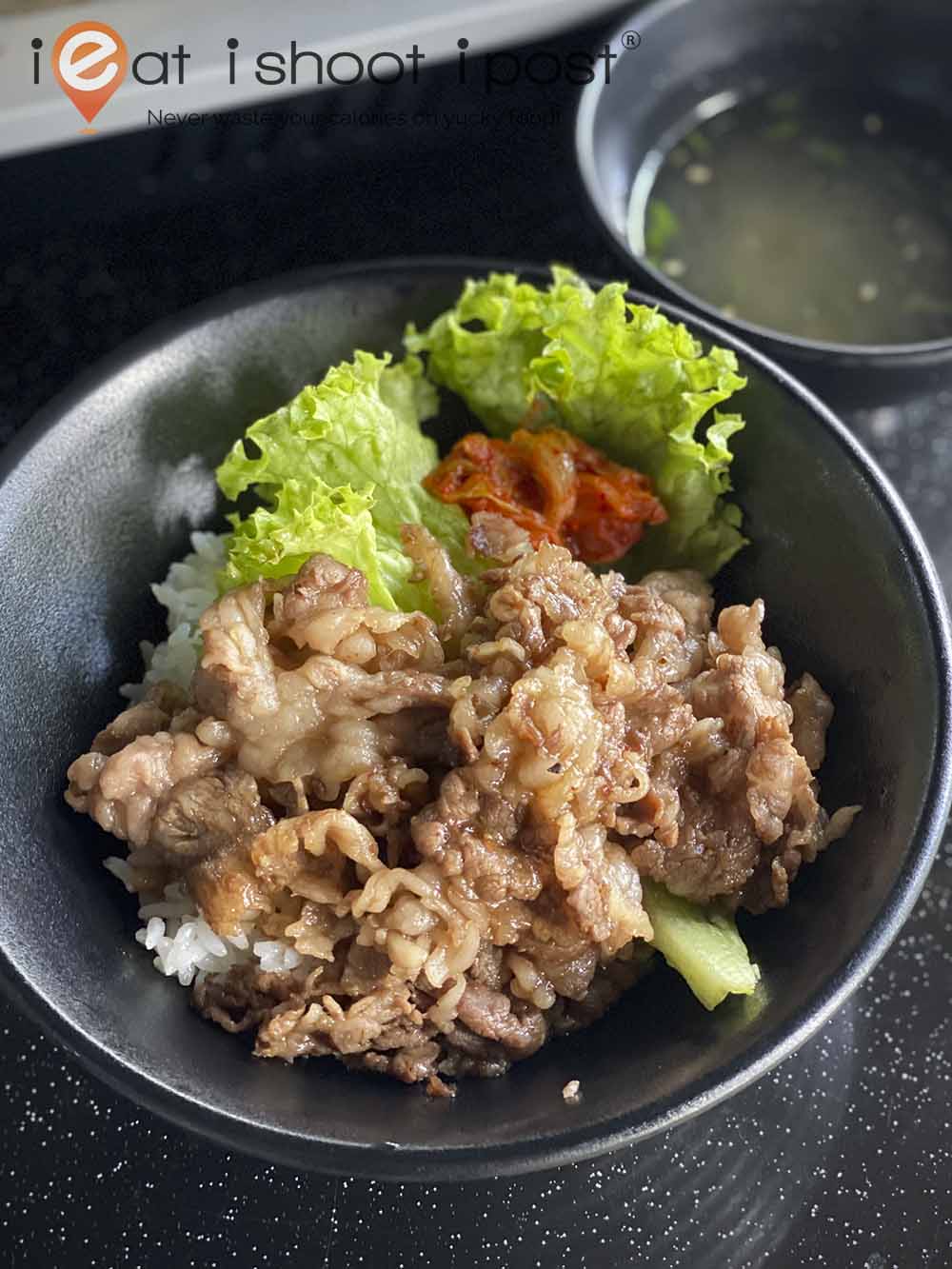 At Wano Niku, you can enjoy a bowl of A4 Wagyu Niku don (100g) for as little as $9.50.  Of course, at this price, you are not getting premium cuts of meat but kiriotoshi, which come from all the offcuts of meat after sectioning off the retail cuts.  These are sliced thin and used for stir-fries or minced to make hamburg. Since the meat is A4 wagyu, it still means you are getting a very tasty bowl of Yakinku don! 4.25/5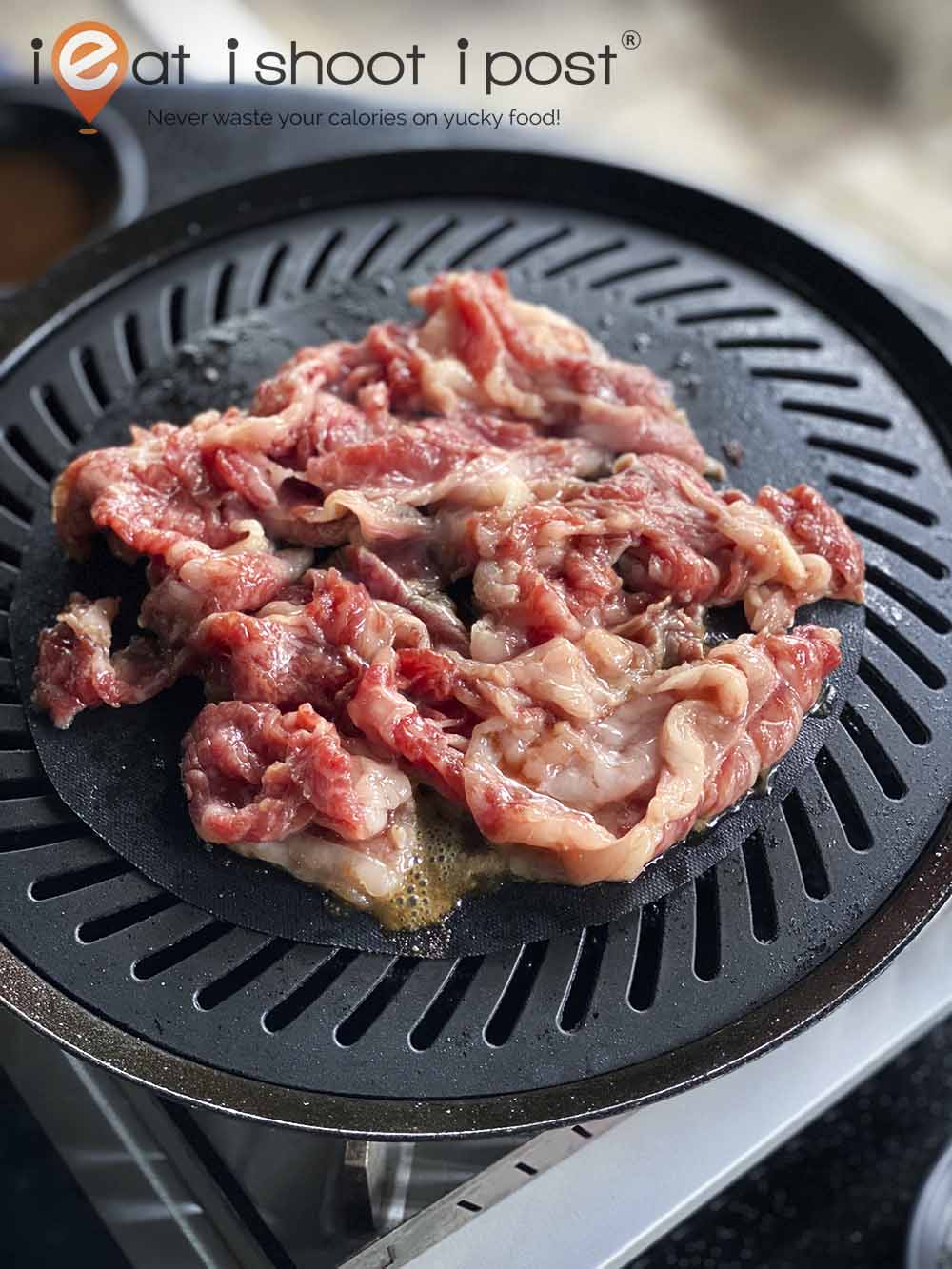 If you wish to grill the meat yourself, you can order the same kiriotoshi (150g) as a set which comes with rice, soup, and a stove for $15!  They use quality Japanese Niigata Rice which really makes a difference from other coffeeshop Japanese stalls which may use cheaper rice from elsewhere.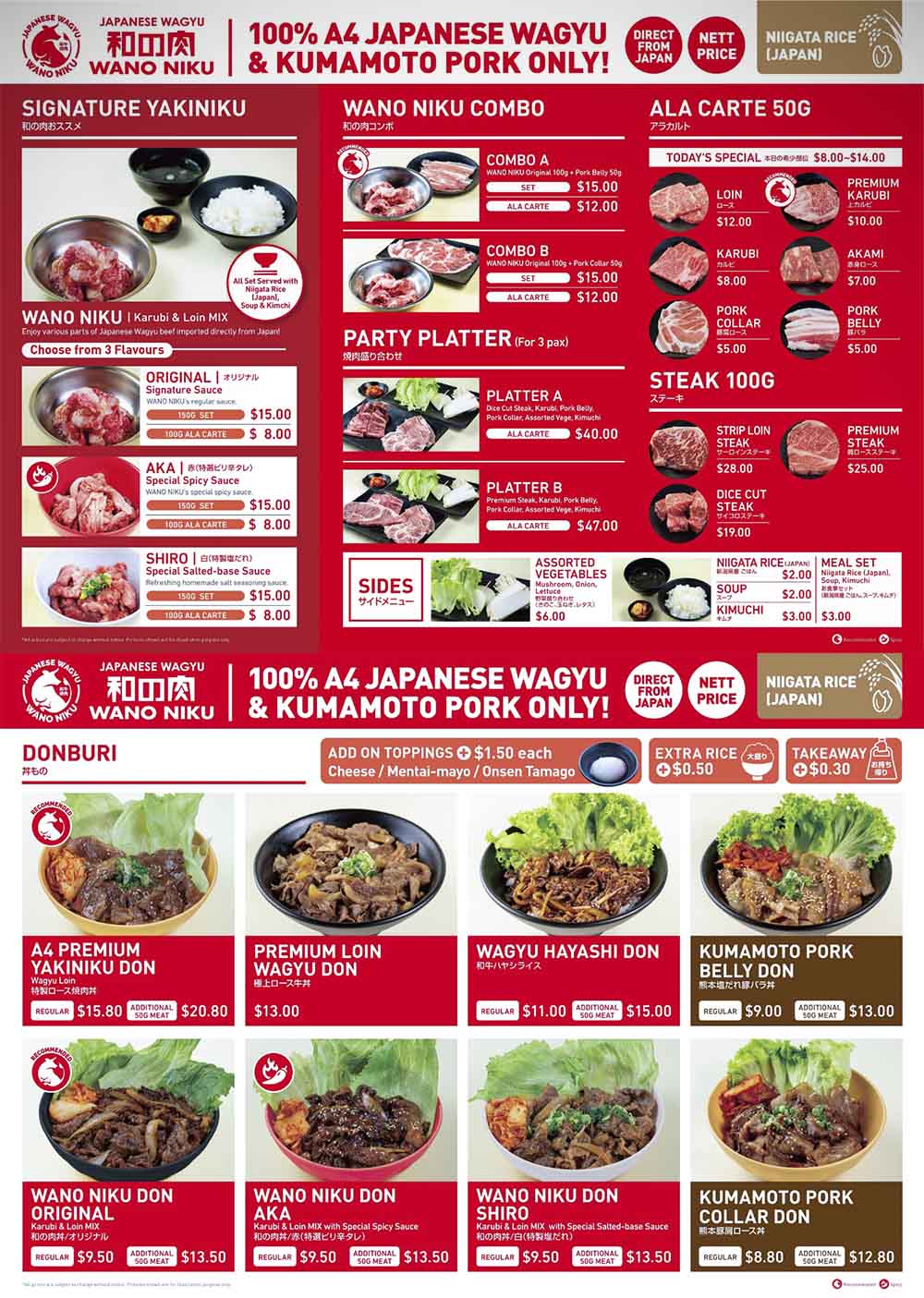 They offer different sets as well as an ala carte menu where you can select the cuts of meat for yourself.   The prices are only slightly more than what you can purchase online and markedly cheaper than having the same meats at a fancy restaurant.  A 200g A4 Striploin steak, for example, will cost $56 which is only around 20% more than what I can buy online. The same steak at a restaurant would easily set you back more than $100.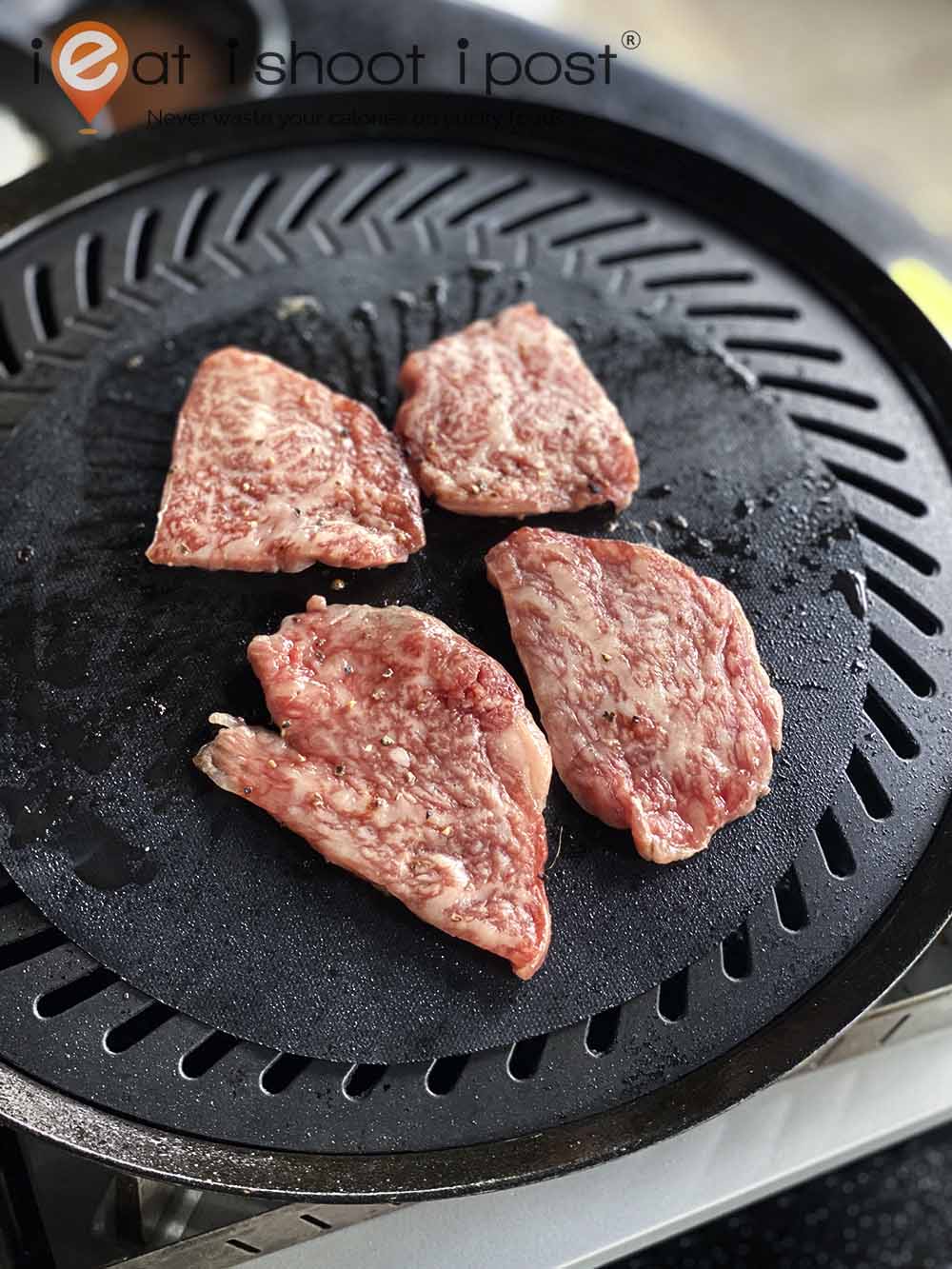 Now, I need to set your expectations.
At these prices, you can't expect anything too fancy.  The setup is very simple.  You get a basic stove, good quality Japanese rice and miso soup.  You sit in a rustic old coffeeshop, the plastic tables may be shaky, you use disposable chopsticks and plastic spoons and the air is a mix of the aroma of grill meats and traffic fumes.  The quality of the meat will depend on what you order and on a bit of luck.  If you order a A4 striploin steak or premium karubi, you are pretty safe.  However, while the cheaper options are still A4 Wagyu, they might come from parts that are tougher and chewier.  The premium yakiniku don $15.80 had a mix of beef slices from the loin as well as chuck, so some slices were more tender than others.  Again it depends on the luck of the draw, but in any case, at $15.80, it still tastes better than many other beef dons out there which use Australian or NZ beef.
The coffeeshop may be a little hard to get to if you are driving and relying on google maps.  It is basically at the end of Yan Kit road which is a one-way road.  On the flip side, it's got its own little carpark and its location is quite rustic, so it is a nice place to grill meats in the evenings and enjoy a few drinks! (except that they close at 8pm)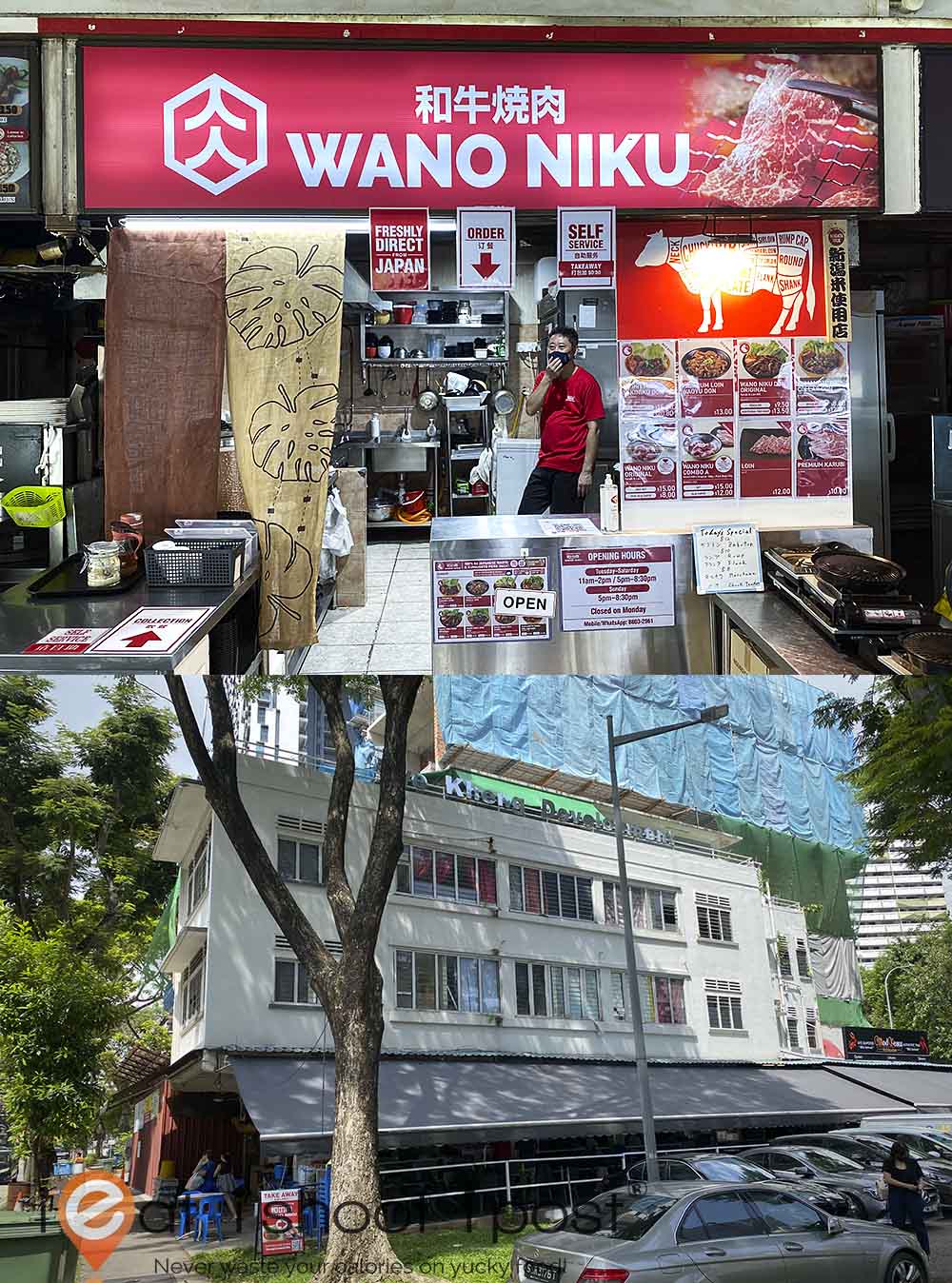 Conclusion
Wagyu A4 beef yakiniku at coffeeshop prices! Good place to enjoy yakiniku if all you want to pay for is the quality meat and don't care for the niceties of eating at a restaurant.
 Christmas special
They are currently having a Christmas special where you get 250g of A4 Wagyu of various cuts for $40!  It is said to be good for 2 pax but you'd probably have to order another plate or two of meat to reach that level of satisfaction!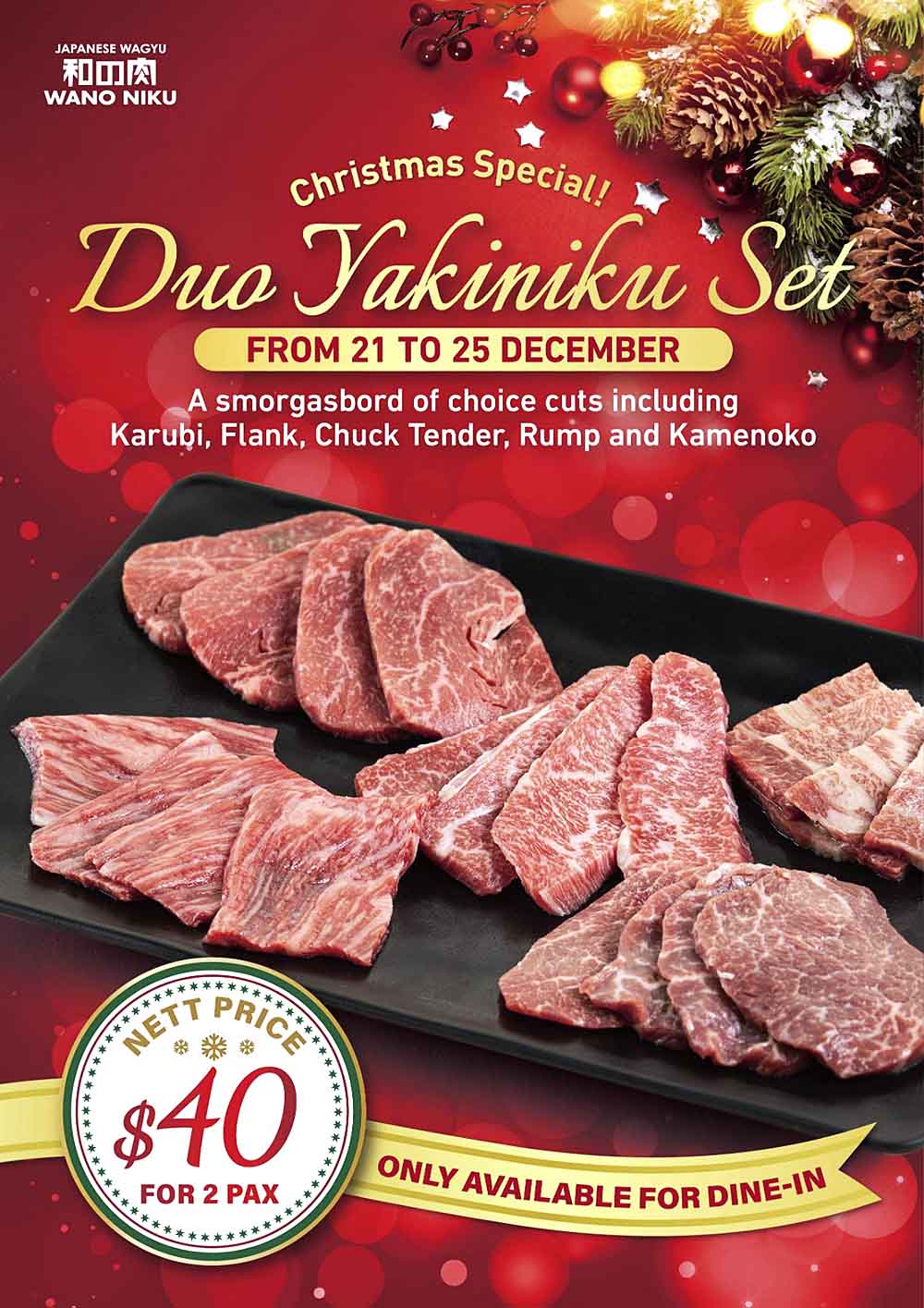 Disclosure
This was a media review.  That means the meal was hosted with no obligations to write.