CLOSED.  Chef Hiran has opened another pizza joint – Zazz Pizza.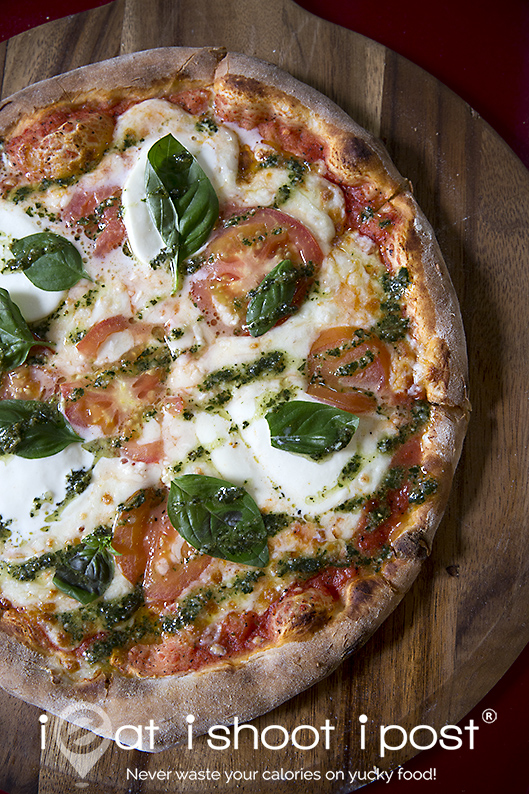 Like every other Singaporean, I am always on the look out for "Good and Cheap" food.  I always say that there is only one thing better than finding really good food and that is finding good food that is also friendly on the wallet!  Singaporeans are attracted to such "lobangs" (good deals) like hogs to truffles!
When I first visited Crosta a few weeks back.  It was neither very cheap nor very good.  It was ok and almost the same price as the pizzas you would find at the Italian restaurants.   But I knew that this hole-in-the-wall had potential.  They already have a chef owner who has been making pizzas around the world for the last 21 years and they have already built a wood fired pizza oven.  What is there to stop him from making this father of two children who are always hankering for pizza, a very happy man?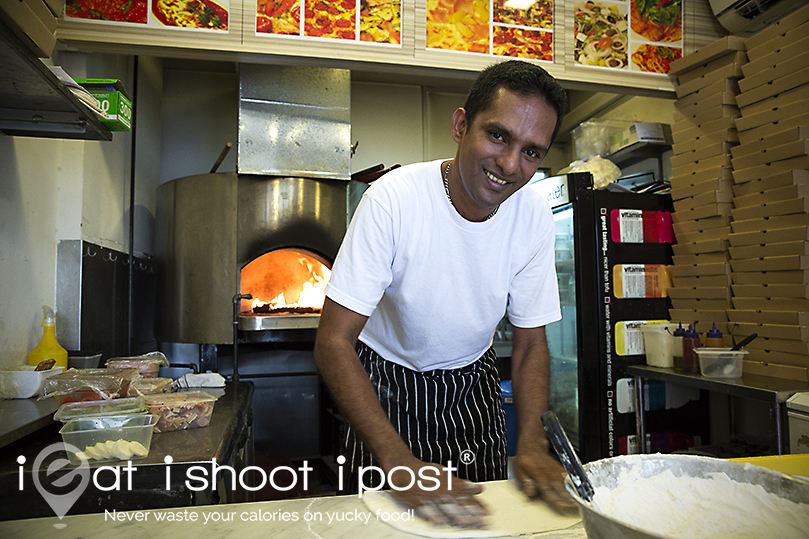 So I suggested that Chef Hiran do a few things.  First, stop playing around with pizza dough that is rolled out using a rolling pin and start stretching some serious napoletana style pizza by hand.  Second, make the price so attractive that I would think twice about making my own.  It's really a very simple formula.  The first part turns the pizza from average to good and the second turns it from average to cheap.  Good and Cheap!  Now we are talking!
Although it lacks the sexy leopard spots of a Vera Pizza Napoletana (VPN), the new pizza crust is a huge improvement over the one I last tasted.  It is made with Italian 00 flour and left to rise for 6 hours before it's punched down and left to ferment overnight.  It is then stretched by hand and baked in the 280 degree C wood fired oven for 4mins.  It won't qualify for VPN status but it is as good if not better than 90% of the pizzas I have eaten at Italian restaurants here in Singapore.  The crust is light and has a good snap.  It does lack the moist chewy interior of a pizza baked at a higher temperature but it is the kind that would appeal to the local palate.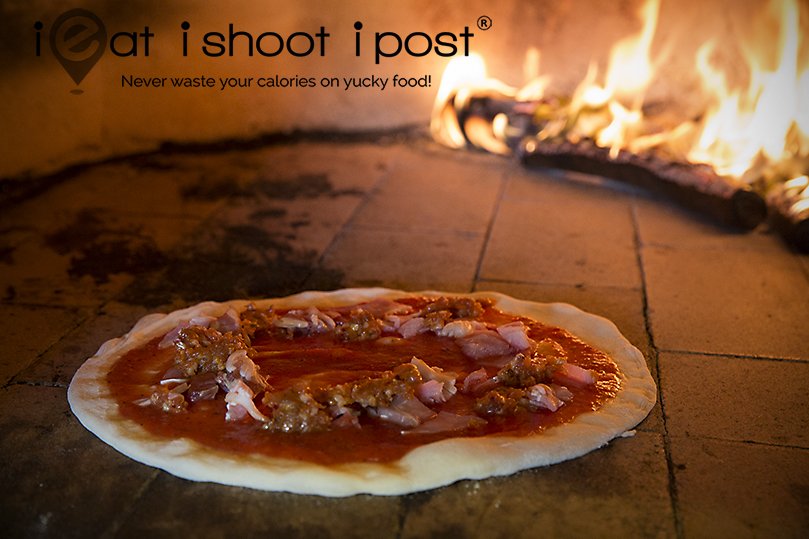 Hiran has also reworked the menu with a selection of pizzas.  I tried the Vittoria which has bacon, spicy sausages, buffalo mozzarella, rucola and a half cooked egg on top.  It's a good combination and I like the fact that he uses authentic Italian buffalo mozzarella.
The buffalo margherita pizza is also very good, although purists (like myself) would baulk at the addition of sliced tomotoes and chopped basil in olive oil.  It's easily fixed though though.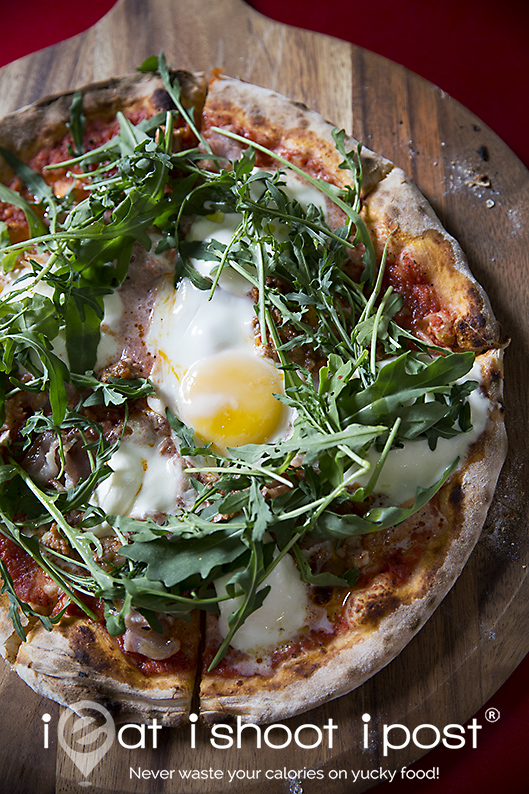 The best way to eat the pizza is to have it fresh from the oven.  That means, you and a friend should go there, order two pizzas for $22 and just eat it off the pizza box while standing along the HDB corridor.  They also do delivery but it would be a "buy two get one free" deal instead of a 1 for 1.  There is also a delivery charge of $5 for orders below $50.
Conclusion
Authentic wood fired Italian style pizza for $11! (2 for 1 takeaway) It's really a Good and Cheap way to satisfy that pizza craving!  Hopefully, it will up the game and put some price pressure on other pizza places in town!