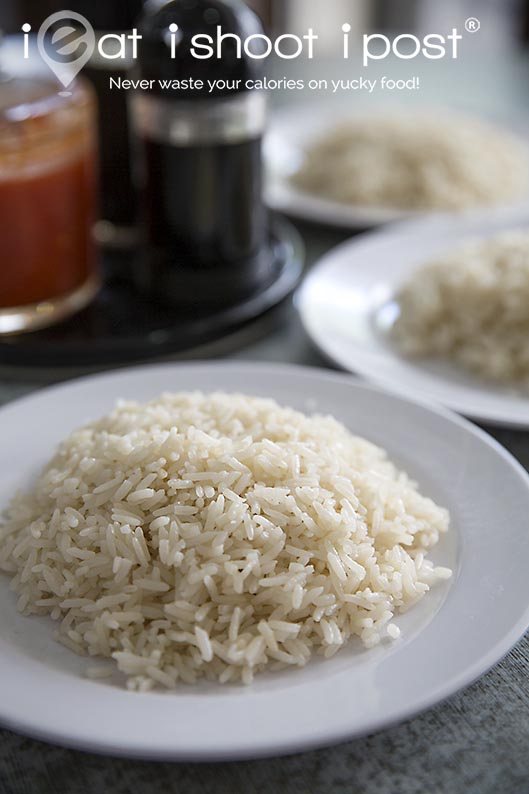 There are three Nam Kee chicken rice stalls in Singapore.  There is the very famous Wee Nam Kee which now has branches all over Singapore, the rustic old Nam Kee along Thomson Road and Lee Fun Nam Kee at Toa Payoh Lor 4 which we are featuring today.
So are these three Nam Kee's related, I hear you ask….
Well, I am glad you did, because I was just about to tell you. (I was going to tell you anyway even if you didn't)
This is how it happened….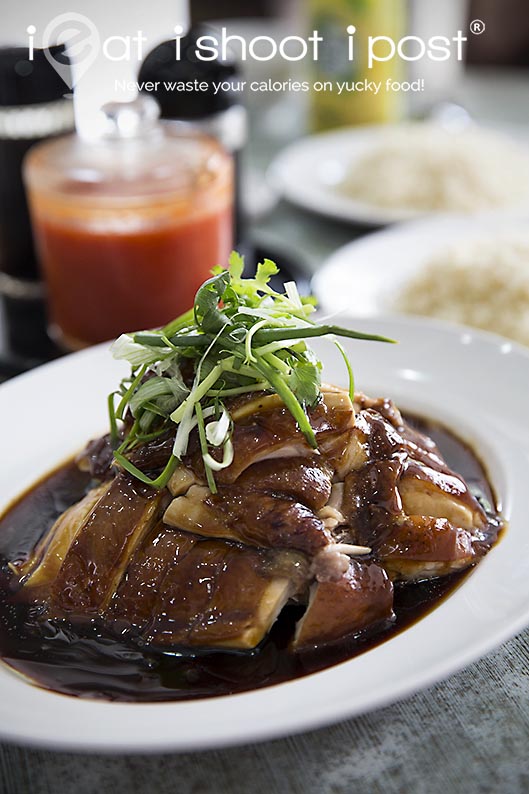 Once upon a time, 1968 to be more precise, a man by the name of Lee Nam started Nam Kee Chicken Rice at Toa Payoh Lor 4.  Soon, they become quite popular and he opened another stall with a certain Mr Wee at Novena.  They subsequently parted ways and Mr Lee sold his share of Nam Kee to Mr Wee who subsequently named it Wee Nam Kee.  In the 80's, Nam Kee at Thomson Road sued Mr Lee for using the Nam Kee name since they had started earlier.  So Mr Lee added the Lee to Nam Kee and Lee Nam Kee was born.  In the 1990's, Mr Lee's wife's name was added to the name and it became Lee Fun Nam Kee!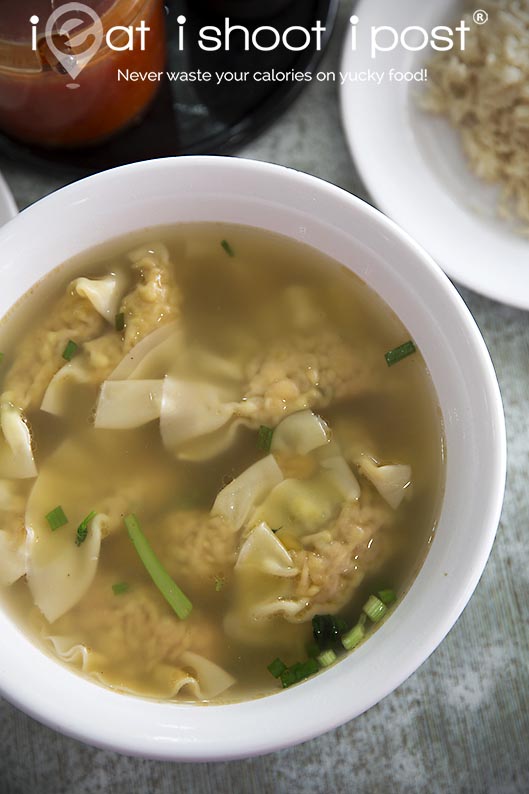 Lee Fun Nam Kee has been around for a long time and I remember eating there as a kid.  I always remembered their yellow sparkling gold dust tables accompanied with similar green coloured chairs.  That must have been over thirty years ago when I was still living in Toa Payoh! (Does anyone here have an old photo of the place?  I would love to post it up here!)
What makes Lee Fun Nam Kee different from other Hainanese Chicken Rice joints is that they specialize in Soya Sauce Chicken rather than white chicken. But not just any Soya Sauce chicken, theirs is the HAINANESE version of Soya Sauce chicken made from 15 different herbs and with a braising sauce which can trace its lineage back to 1968.
Now, you are probably wondering just what is Hainanese Soya Sauce chicken and how is it different from the Cantonese version.  Well, according to Richard Lee, 2nd gen owner and custodian of the sacred 46 year old  cauldron of braising sauce,  Hainanese Soya Sauce chicken is not a traditional Hainanese dish.  It was something his father had concocted in the early years of the restaurant and since he was Hainanese, his unique recipe is thus Hainanese Soya Sauce Chicken!
Now, if I didn't tell you that background, you would probably not notice a huge difference between this soya sauce chicken and the rest.  It does have its own unique character though.  Even though they use 15 different herbs, the flavour is still quite subtle and it doesn't have the salty, savoury punch of the Cantonese version. However, the texture of the skin and meat is velvety smooth like the white skin version and the braising sauce is seductively slippery and slurpilicious.  4.25/5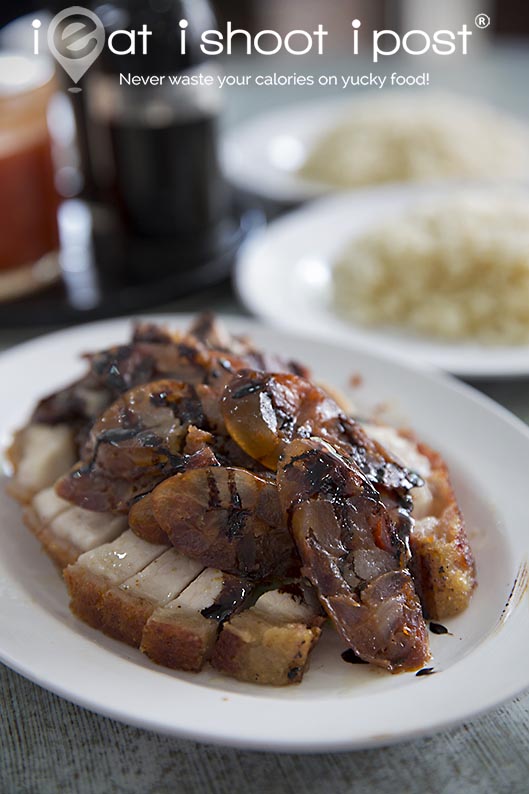 There is no doubt that the reason to visit Lee Fun Nam Kee is for the Soya Sauce Chicken, but the classic white chicken is also quite good.   There is nothing to make it stand out from the rest, but if you are craving chicken rice in a nice comfortable setting, then this is certainly a good place to have it.  4/5 The homemade sausages are also quite good, but I found the Sio Bak and Char Siew to be a tad dry and unremarkable.  3.5/5  The veggies are surprisingly good!  The few pieces of golden pork lard adds a significant amount of flavour to an otherwise perfunctory dish. 4.25/5 I would also order the Sui Gao (dumplings) again.  They were plump, full of water chestnuts and are a pleasure to eat.  4.25/5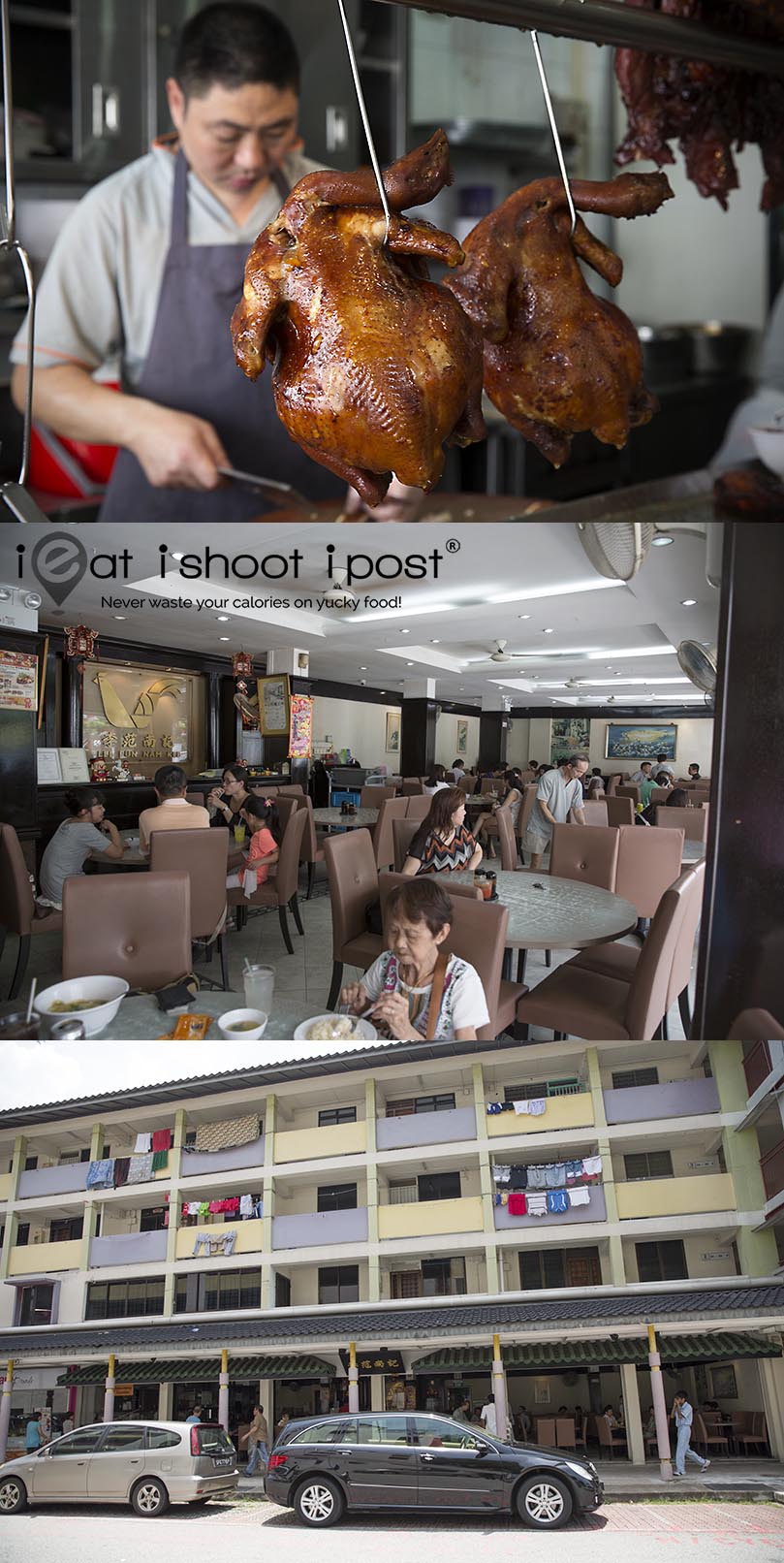 Conclusion
Very nice place to have a plate of Soya Sauce Chicken Rice!  Lee Fun Nam Kee has been around for ages, but have just been renovated so it's clean and comfortable.  I still miss the yellow and green sparkly tables and chairs, but I guess it is a toss up between musky nostalgia or practical comfort.