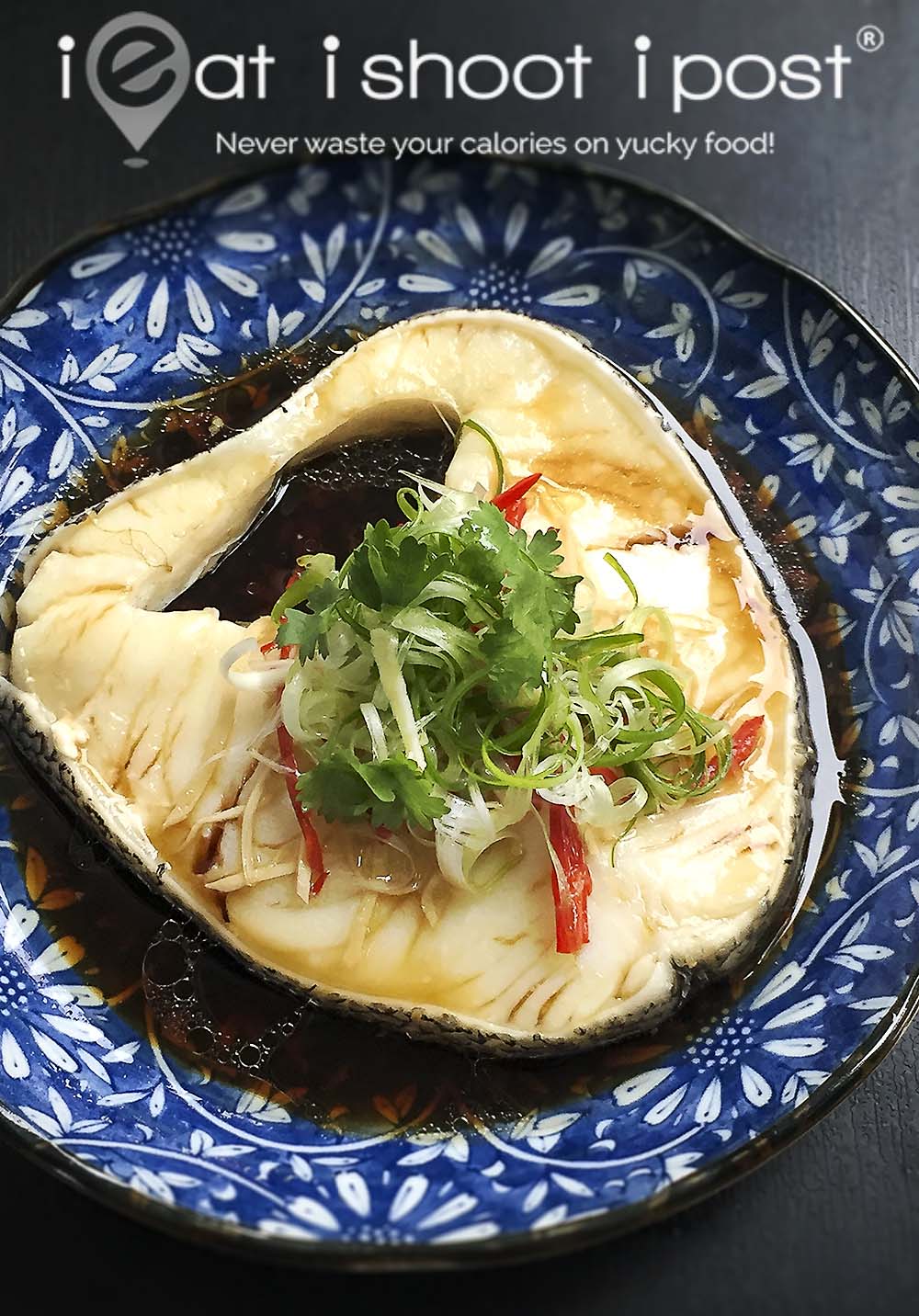 Cantonese style steam fish is one of the simplest, quickest and tastiest ways to cook fish. The light steaming method results in a fish which is tender and moist and the resulting sauce is something that would make you want to eat more rice!  This recipe will work for codfish which is also known as chilean seabass or snowfish, garoupa, Asian Seabass (kim bak lor), snappers and most white flesh fish.
This steam fish recipe is great for beginner cooks as it is easy to make and results in a dish that is restaurant quality!
Many thanks to Chef Kang for sharing his recipe, which gave me a good base to further develop it!
Ingredients
Fish – Cod steak or fillet
Group A
Kikkoman Special Fragrance Soy Sauce 3 Tbsp
Maggie seasoning 1.5 Tbsp
Fish sauce 0.5 Tbsp
Water 300ml
Rock sugar 1 Tbsp
Coriander roots 3
Optional Tang Gui (1 small slice)
Group B 
Ginger 2 inch knob
Spring Onions 2
Chilli 1 (optional)
Coriander leaves
Special Note:
I like salt the fish before cooking.  This is not a classic Chinese technique but one that I borrowed from the Japanese.  The salt draws out excess water and firms up the flesh.  It also removes trimethylamine, the organic compound that causes fishiness.  For oily fish like cod, sprinkle salt liberally over both surface of the fish, leave for 20mins and then wash all the salt away and pat dry.  For lean fish, just salting for 10 mins is enough.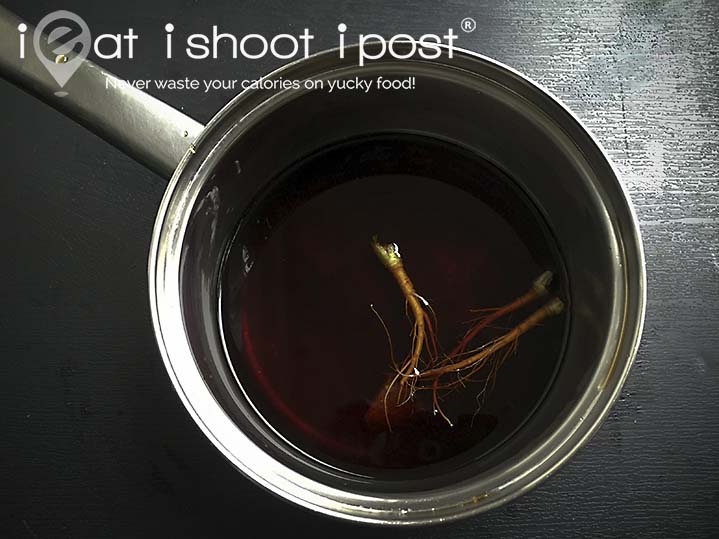 Add all the ingredients in Group A into a small pot and bring to a simmer for 15mins.  Taste and adjust to your own preference.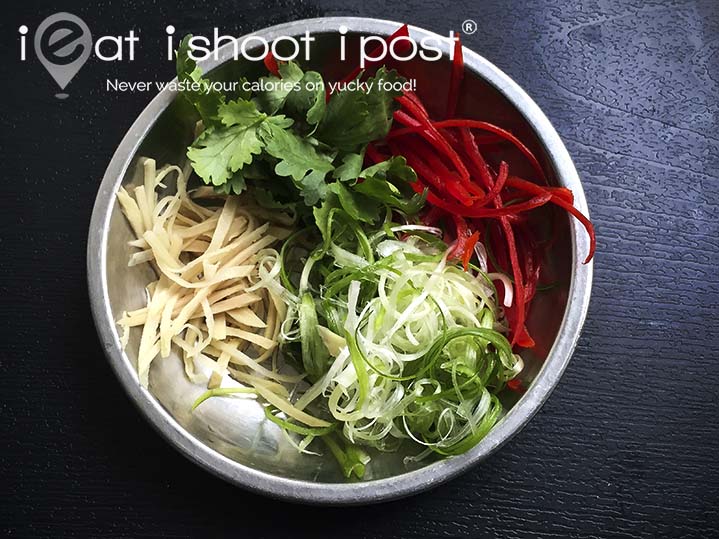 Slice ingredients in Group B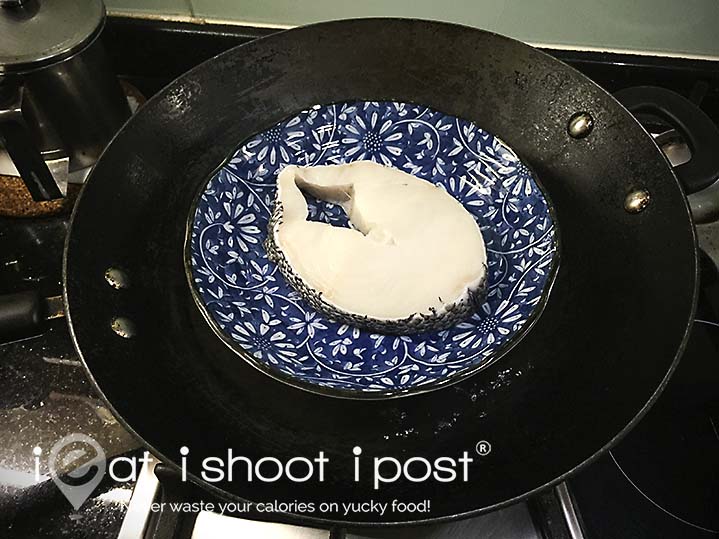 Wash the fish and pat dry.  If you feel that the fish odour may be a little strong (fish not so fresh), you can place some of the sliced ginger on top. Place on plate and steam for 8mins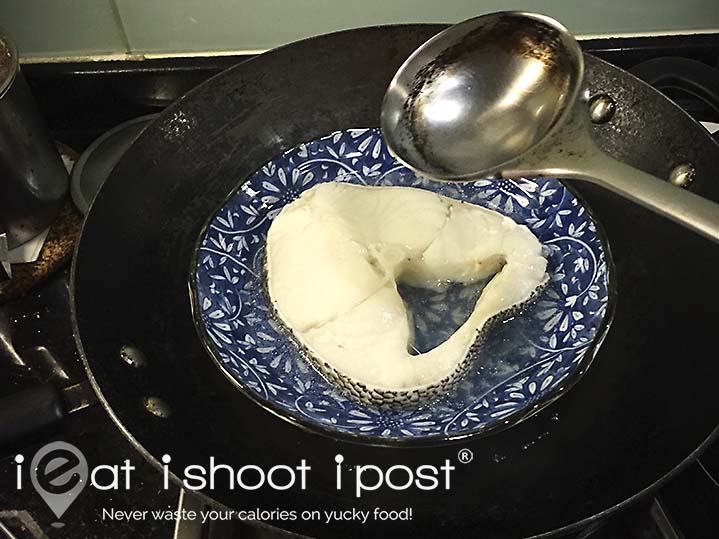 Once cooked, pour some of the hot water over the fish to wash away any fishy odour.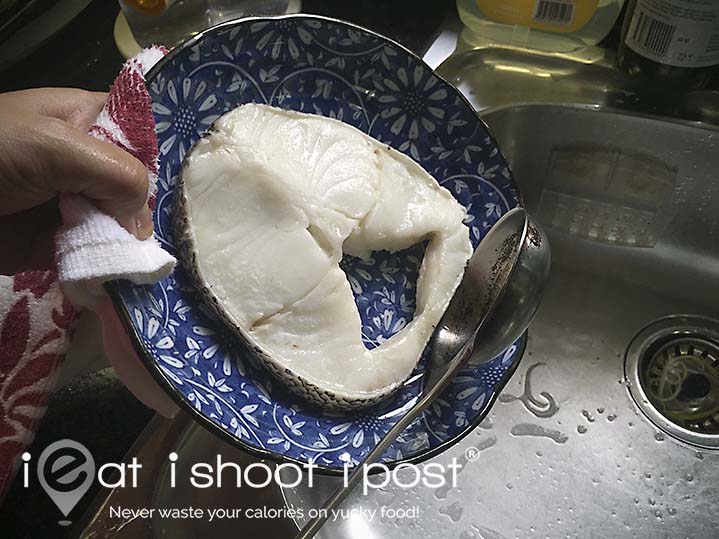 Pour away the water.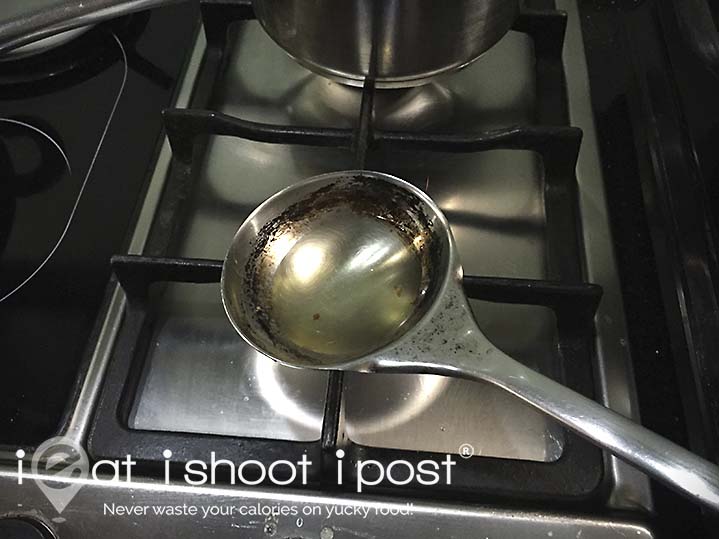 Heat up 1 Tbsp of shallot oil or plain vegetable oil.  (You can prepare shallot oil by adding some sliced shallots in oil and slowly cooking it till the shallots brown.  The resulting oil is very fragrant and can be used for many dishes)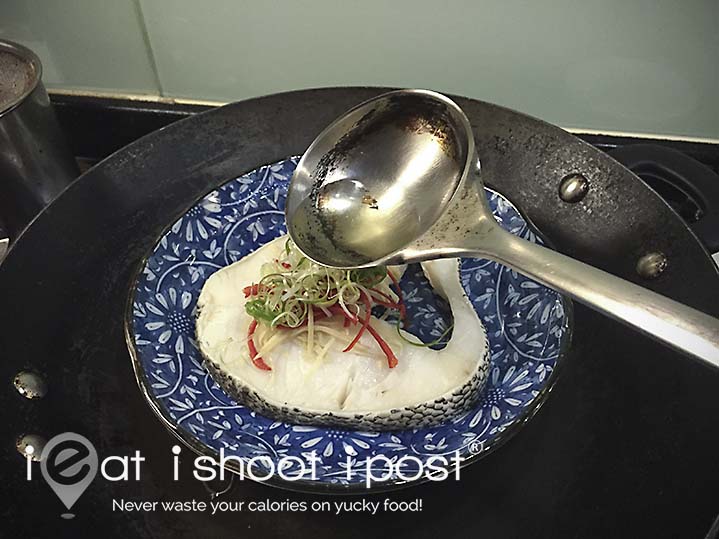 Place the garnish (except coriander leaves) on the fish and pour the hot oil over it.  You should hear it sizzle.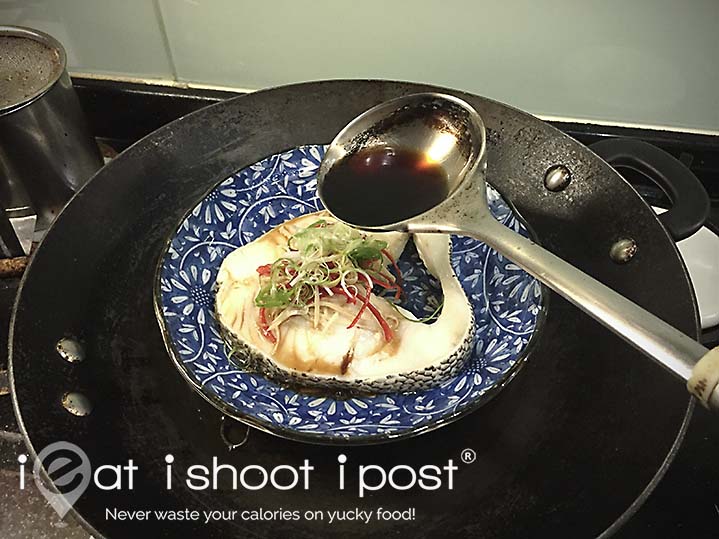 Heat up the sauce and pour over the fish.  Top with coriander leaves and serve immediately.
Disclosure: Some links above are affiliate links, meaning, at no additional cost to you, we will earn a small commission if you click through and make a purchase.