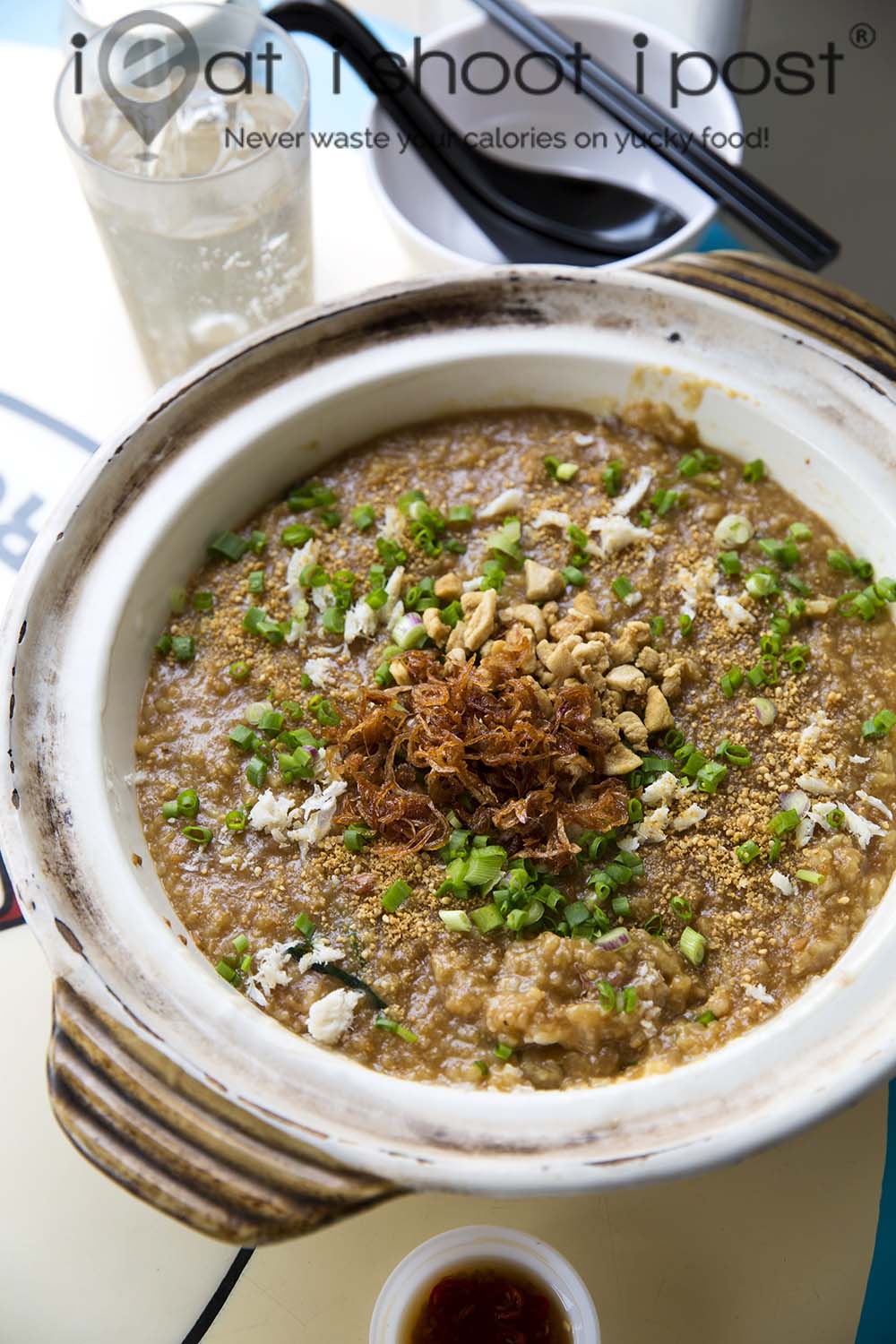 I am guessing you probably have the same reaction I had when I first heard of the term "fried porridge".  It's the kind of gastronomic oxymoron that is in the same league as "fried ice cream" or "claypot ice kachang" — just kidding that doesn't exist…. yet.  But I am sure you are just as curious as I was as to what "fried porridge"  looks like and how it is actually fried, right?
Well, to satisfy your culinary curiosity, here is the video clip of how to "fry" porridge.
As you can see, this really is porridge that is fried in a wok as you would rice or noodles!  The maestros of Malaysian makan came up with this befuddling idea in Penang some 16 years ago which became quite a hit.  Essentially, they took some rice porridge which has been cooked in a pork and chicken bone stock, jazzed it up with smoky wok fried bits of dried shrimp, yam and cuttlefish and topped it with crispy pork lard and fried shallots!  It is a punchy powered-up porridge purged of it's placid predictable personality.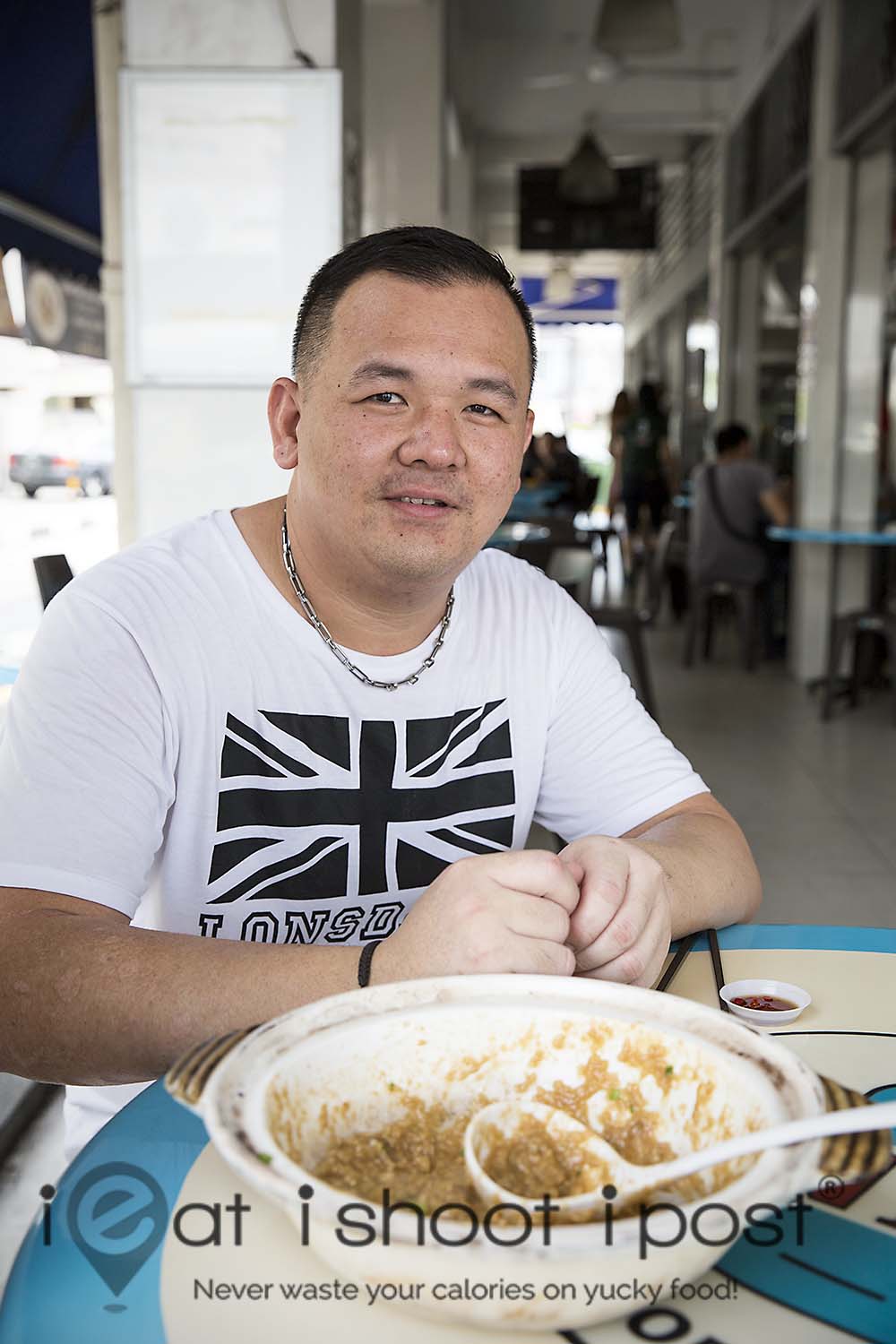 Chef John Ng, who grew up in Ipoh, first tasted this dish almost a decade ago in Penang and knew that it was something he wanted to serve in his restaurant.  However, he took another six years of experimentation before he finally he felt confident enough to introduced it in Ipoh 3 years ago.  With his success in Ipoh, he has now ventured to Singapore to see if Singaporeans will also take to the dish!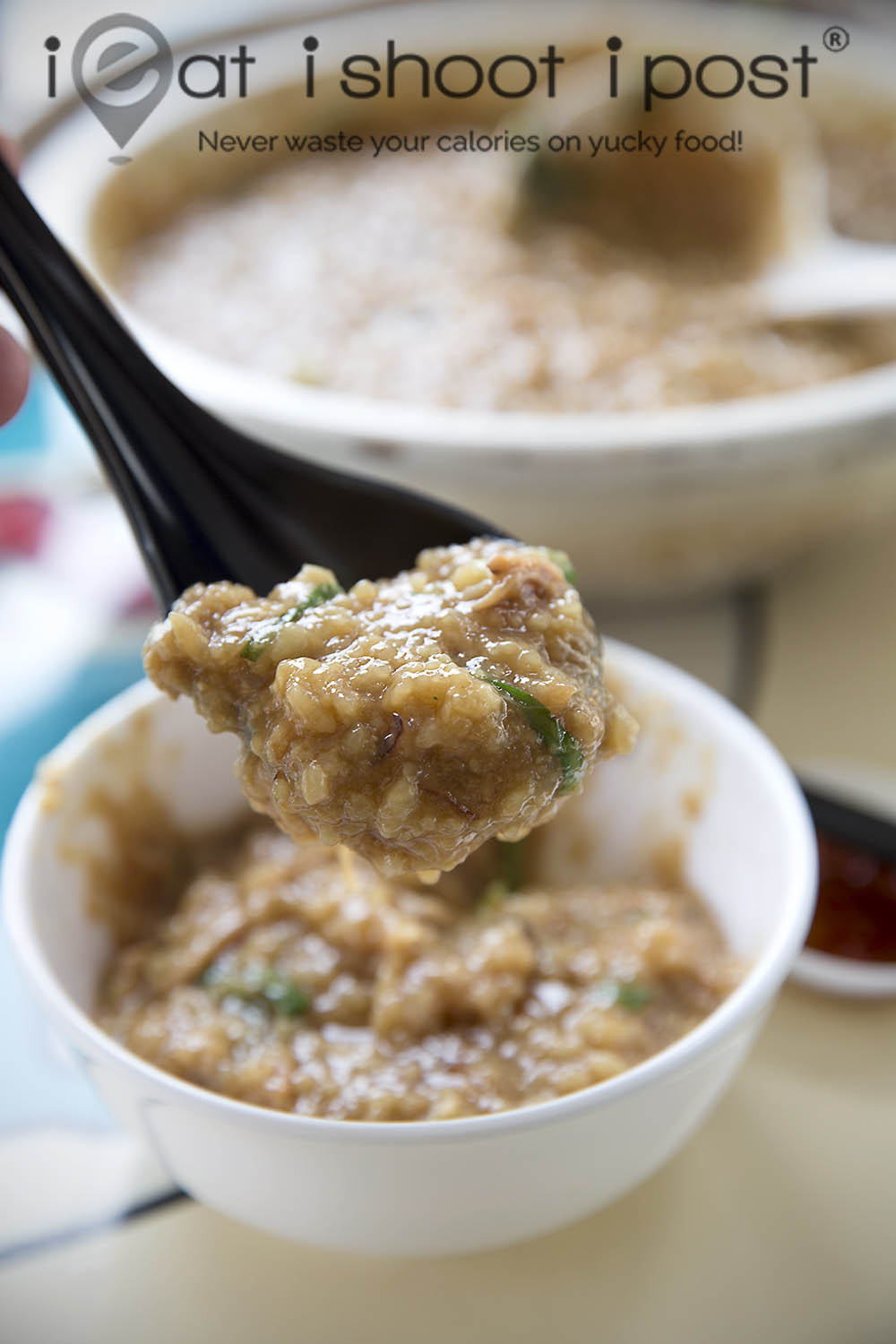 I still find it hard to see how frying porridge in a wok can add any smokiness to the porridge itself.  The porridge contains just too much water for any Maillard reaction to occur on the surface of the rice grains. Where the wok flavour comes in is from the initial step of frying the dry ingredients.  The addition of the porridge to the dry ingredients and the tossing of the porridge in the wok may perhaps help to alter the texture of the porridge, causing the starches to turn to gel.  The subsequent mouthfeel is distinctly tackier than a normal porridge and combined with the fragrant bits of lard, shrimp and squid, it really does transform an otherwise anaemic dish into something with enough oommph to satisfy the need for an umami rush. 4.25/5
Conclusion
Fried porridge is a great marketing idea.  Nothing attracts more attention than an outrageous culinary concept.  However, I feel this is more than just one of those fad dishes.  It has a familiar flavour and a character with potential staying power.   The stuff actually tastes good even though it looks like gruel.  I think that we might just be seeing the beginning of a new Zi Char fad in Singapore!
Update: 21 Aug 2017
Chef John is now operating his own Zi Char at  Dynasty Ipoh Seafood, BLK 151 Bishan St 11 #01-02 Singapore  570151