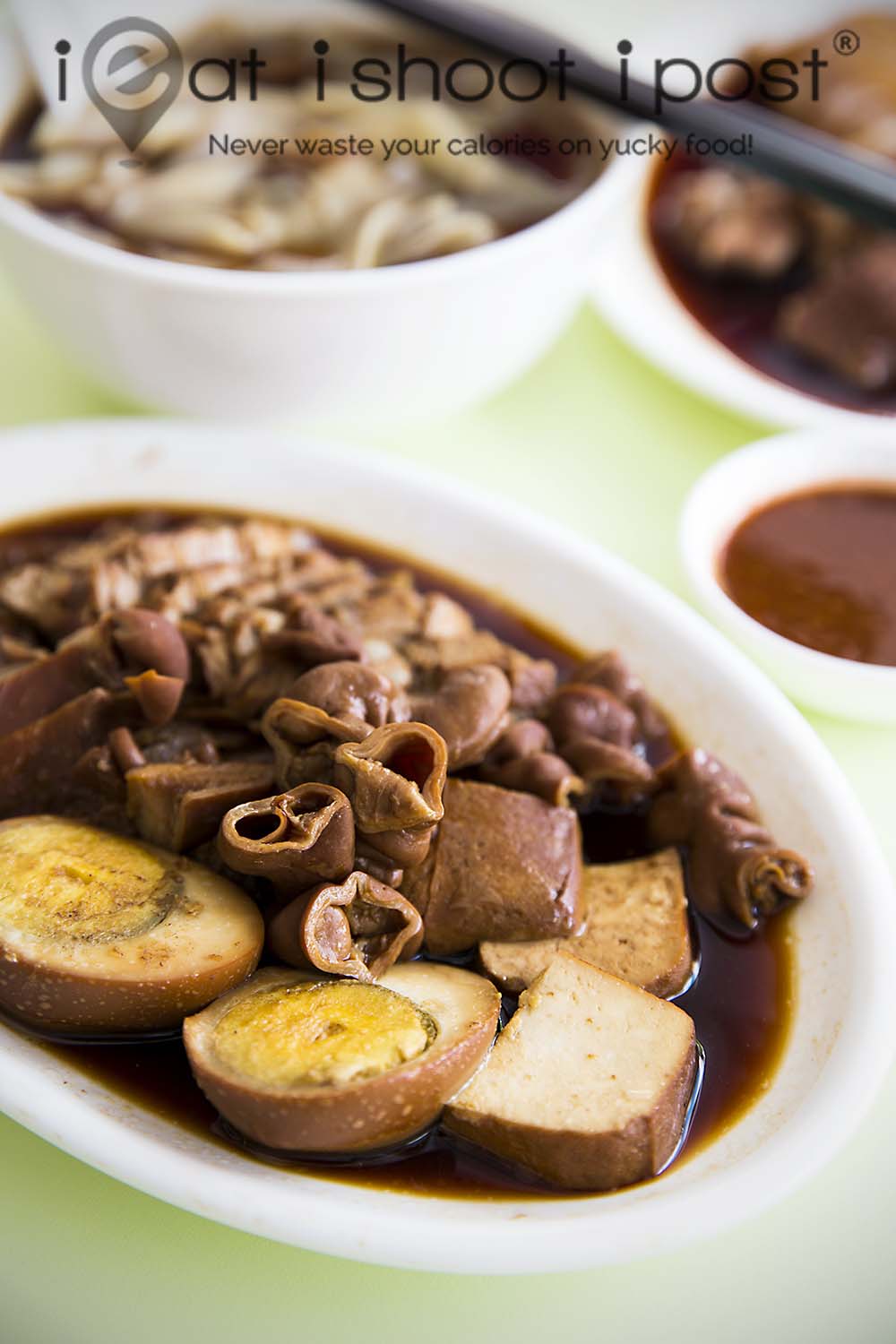 I first wrote about To-Ricos Kway Chap back in Nov 2006 when I first started blogging.  In those days, I was like a kid in Disneyland, bright eyed and excited about the hundreds of hawker stalls just waiting to be discovered.  Picking where to eat was easy.  Either go to a famous food centre and try all the recommended stalls there or pick a dish, find the top ten stalls and go try them.  I must admit that it is getting more difficult to find new and interesting stalls.  I suppose that once you have eaten at the best stalls, it is hard to get excited about those that fall below the gold standard.
To-Ricos is one of these "low hanging fruits" which I wrote about within the first four months of the blog.  Ask about the top Kway Chap stalls in Singapore and its name will invariably pop up.  For years, I have have wondered how a kway chap stall got the name To-Ricos?  Doesn't seem like a typical hawker name does it?  So before I tell you about the stall, let's just quickly settle this little conundrum.
To-Ricos was named after a Brazilian chicken brand.  The owner of the stall was selling fried chicken using the To-Ricos brand and thus named the stall To-Ricos.  When he decided to switch from chicken to pork, he did not bother to rename the stall!
Now you know!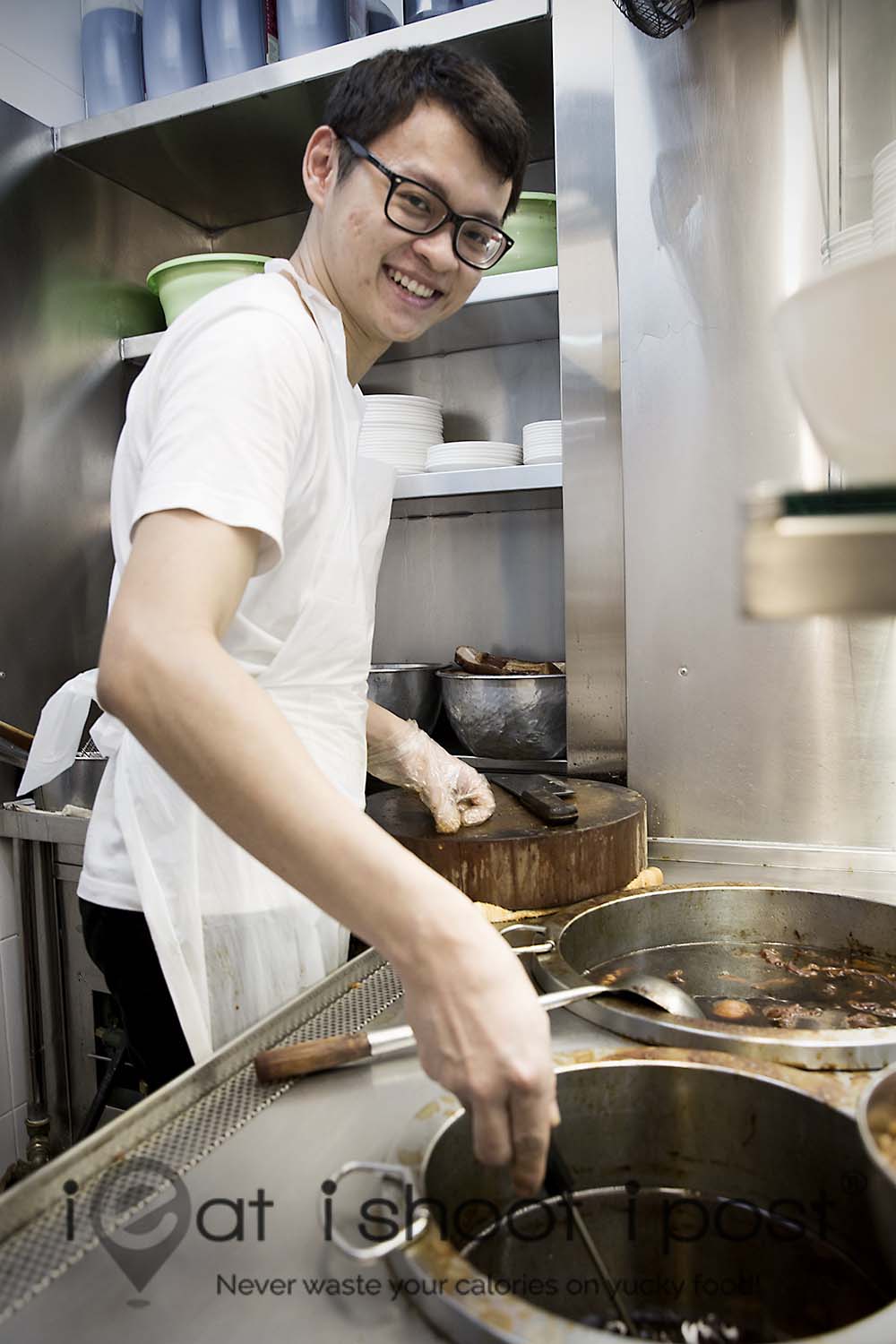 I only managed to solve this little mystery when I visited their new branch at Ci Yuan Food Centre which is being run by the three sons. The person heading this branch is 2nd brother Wei Feng who finished his Electrical, Electronic Engineering degree at NTU 2 years ago.  He had always had an interest in the food business but was persuaded by his father to pursue his degree first.  He always knew he wanted to sell kway chap, so immediately after obtaining his degree, he was back at the stall helping his father. His younger brother also just completed his Information Engineering and Media degree at NTU this year and has join Wei Feng at the stall! So now we are a really rare situation of two NTU alumni running a kway chup stall, which must surely be worth a few paragraphs in someone's blog!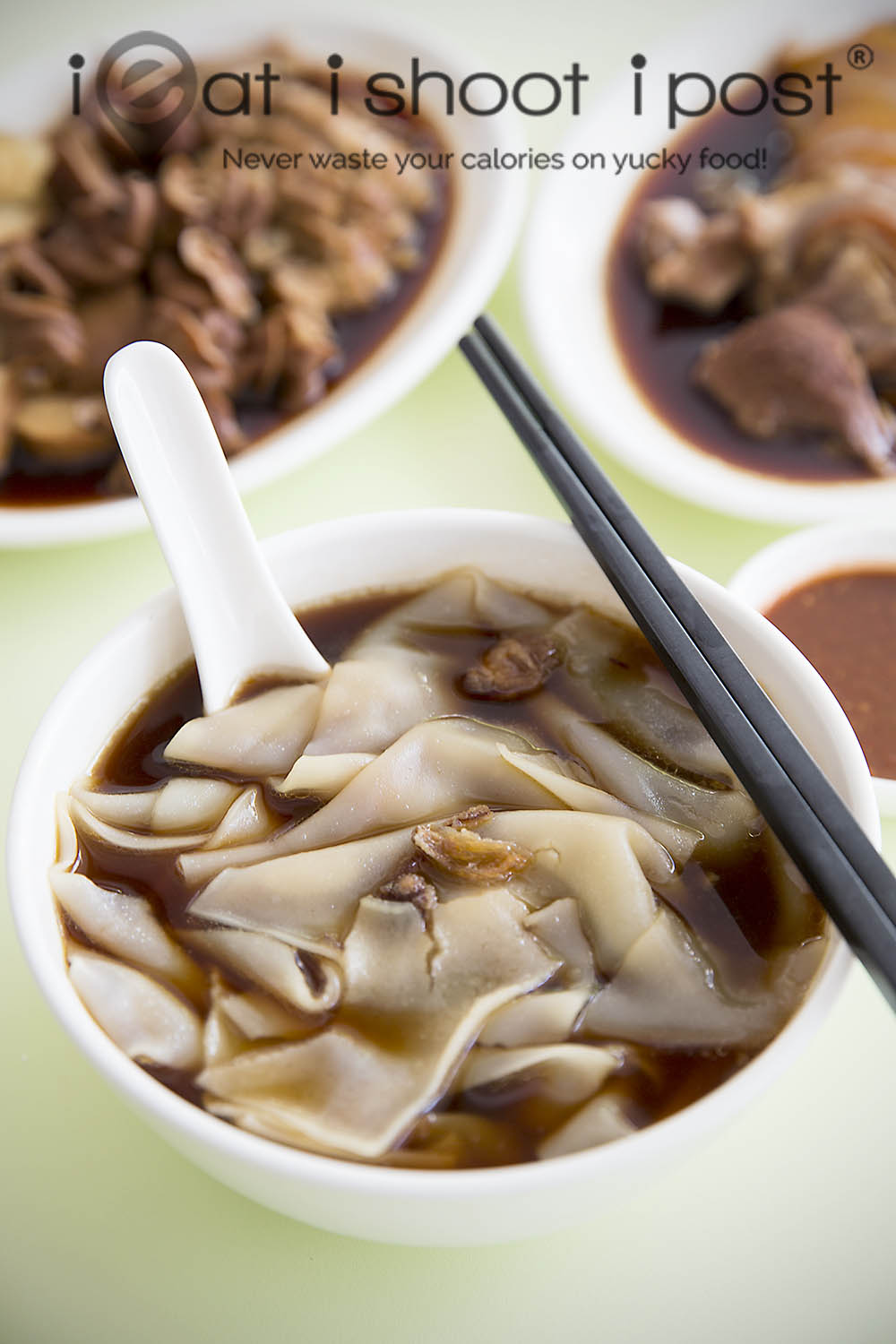 This is my first visit to Ci Yuan Food Centre which is the first of a new series of hawker centres built by NEA.  I thought the new hawker centre was quite well designed. There are several things that I feel are good:  1. The ceiling is quite high and it is well ventilated and the lighting is adequate so it is quite comfortable compared to other hawker centres. 2. The stalls themselves are quite big, about double the size of some other hawker stalls. It is sectioned into a food preparation area behind and serving area in front. Most of the hawkers are quite happy with the space. 3. The stalls are curated so that there is only one of each type of food. So you get quite a good selection. 4. There is centralised clearing and washing of plates. This leaves the hawkers with more time to focus on food prep. 5.  There is convenient parking space at the basement. 
So, the facilities are actually very good.  The only problem that the hawkers are facing at the moment is the lack of traffic during the weekdays as there are no office buildings nearby.  This new hawker centre is being run as a social enterprise, but the benefits to the hawkers has yet to be felt.  Wei Feng, tells me that though the rental is around $1.Xk, by the time they add in all the fees, including the extra $200 charge for the automated money collecting machine, it is still more expensive than his father's stall at Old Airport Road. 
Conclusion
The kway chap is very good.  The brothers make a concerted effort in the washing process, so the intestines taste clean without any off putting stench.  The kway is nice and smooth.  I guess the real question is whether it is as good as the main stall at Old Airport Road?  Well, I can't give an objective answer as I have not eaten at the original stall for a while.  My feel is that the new place needs a bit more time for the pots to become seasoned before it develops that bold, rustic flavour of the father's stall.  However, with the smarts, determination and great facilities, there is no reason why this next generation stall can't surpass that of the old stall. I think right now, the most important ingredient is patience and persistence and for Singaporean foodies to give them a chance to succeed. 4/5